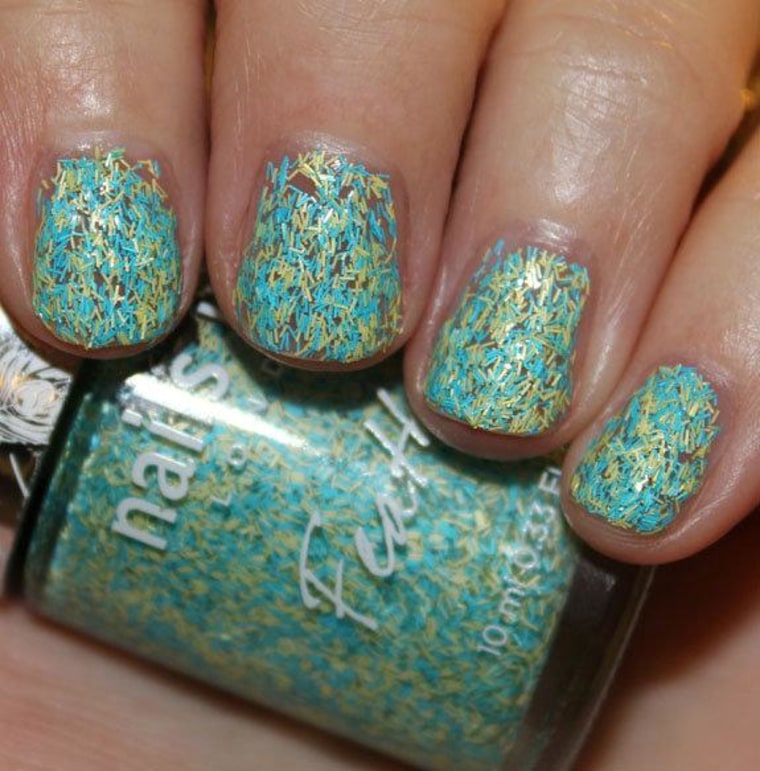 The idea of wearing feathers on your nails could conjure up "Black Swan"-esque images of elegant plumage jutting out from each nail bed. But the reality isn't quite so far-fetched. Nails Inc's Feathers nail polish aims to create the look of feathers on the nail through its vibrantly hued varnish, but instead gives the effect of multi-layered glitter that looks like confetti rained down from the ceiling to land on a sticky nail.
Nails Inc has two kinds of "feather" polishes: one in-depth kit that contains loose glitter "feathers," a dusting brush, base polish and top coat, and a simpler version that entails just one step, which requires manipulating the glitter to have an even look over the nail.
Beauty blogs have been buzzing about the latest polish trend, with many DIY nail bloggers swiping on the feathery formula to see what the effect really looks like. Most have positive reviews and outcomes, with a heavily textured finish of colorful bar-shaped glitter adorning each nail. But the general consensus is that while the effect is interesting, there's hardly a trace of feathers or a feather-like look to be found.
"It still doesn't look like feathers at all to me," writes a Vampy Varnish blogger. "It just looks like a lot of bar glitter haphazardly sitting on my nails."
Refinery 29 put the polish to the test and found that, while the look was cool, the application was a little labor intensive and the result was less feathery, more confetti.
"For this polish, the 'feather' effect is definitely a looser interpretation of the term," writes the Refinery 29 editor in response to several comments from readers. "Confetti would also be accurate, however the combination of the different colors and the thickness and length of the particle means that when you layer it and spread it out, it can look like the overlapping, feathery down of a bird. The texture itself is not meant to be fluffy, it's meant to mimic the pattern and layer of bird feathers."
The polish comes in four shades, each of which contains multi-hued flecks to emulate the varied coloring in actual bird feathers. The colors include Edinburgh (pale blue and peach), Brighton (teal and yellow), Cornwall (blue and white) and York (peach and white).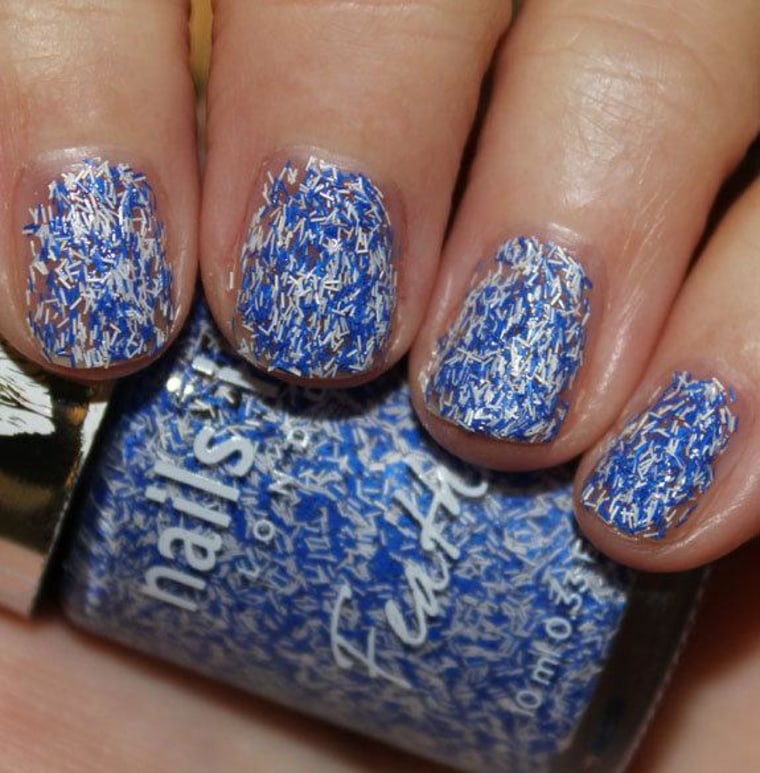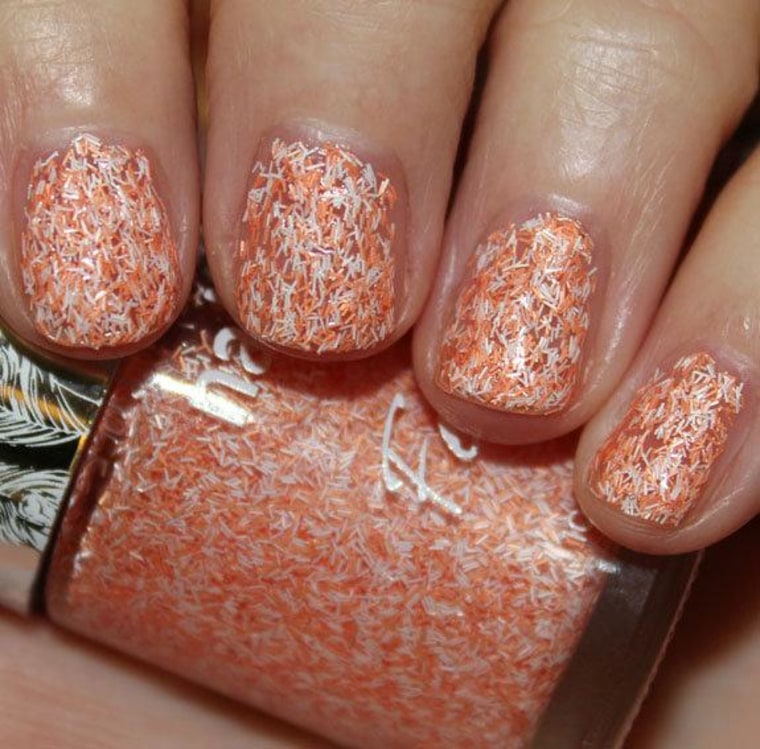 "The effect of these is very feather-like and incredibly textural," writes the blogger of Beauty Geek UK on Shesaidbeauty.com. "My manicure was finished with a top coat, but I actually really liked the finish without the top coat as it allowed the texture to show through more."
Leather, velvet, cement and now feathery are just some of the recent nail effects being created by nail polish companies and being marketed to beauty buffs that utilize the nail as blank little canvases of self-expression and personal style.
Nails Inc Feather polish is available at Sephora for $9.50 a bottle.
More on TODAY: