As a whole, fast food giant McDonald's sales have been struggling of late, and perhaps it's that fact that's encouraging some franchisees to think outside the fry box. (Ahem.)
Exhibit A: A South Florida McDonald's franchisee recently came up with the idea to present the food, not commonly associated with high culture, in a stylish light. The owners decided to challenge a group of fashion students from Miami International University of Art and Design to put together a fashion show comprised of designs they came up with and executed using strictly the recognizable food packaging from the restaurant's fare.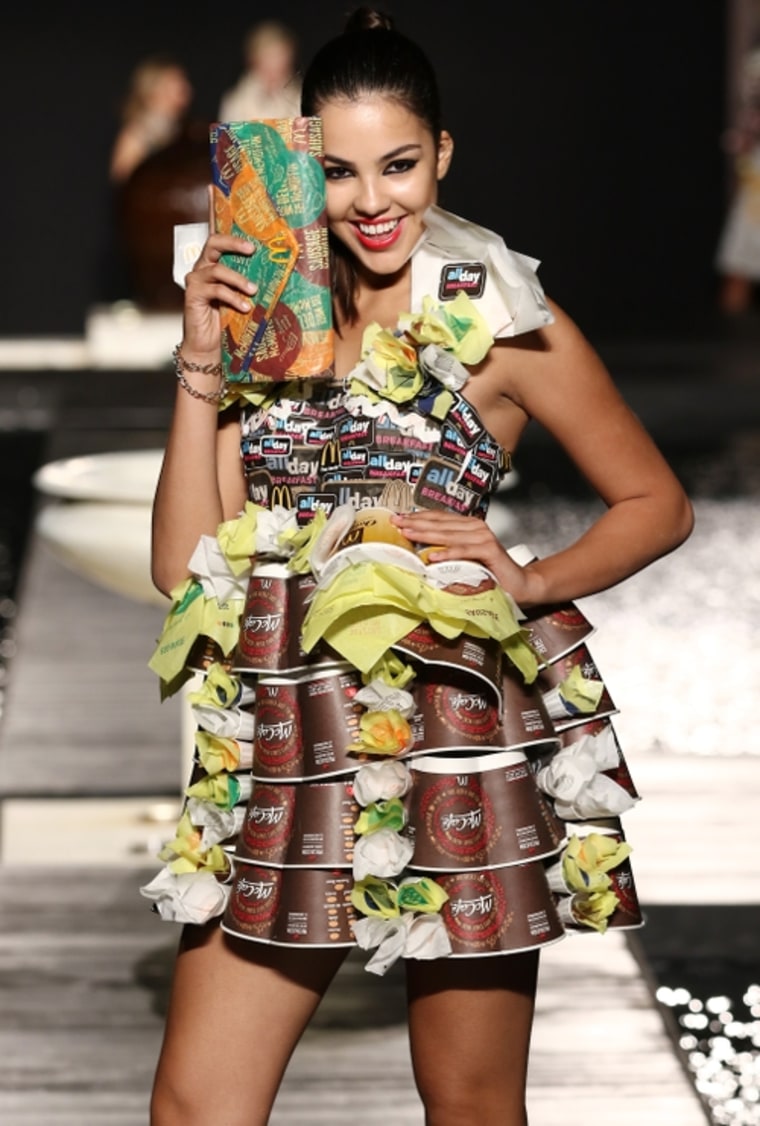 After a week of work, student designers put together pieces made from more than 4,600 McDonald's sandwich wrappers, 1,770 fry boxes, 1,100 straws, 600 to-go bags, 500 sandwich boxes, 200 soft drink cups, 500 ketchup holders, and 100 McFlurry cups. The "McDCouture" show bowed on November 5 as a part of Funkshion Fashion Week Miami Beach.
If you're conjuring images of freaky frocks on models resembling walking trash — think again. The collection of 20 looks included seriously couture-inspired pieces we'd absolutely want to wear (perhaps, if they were constructed of any other material).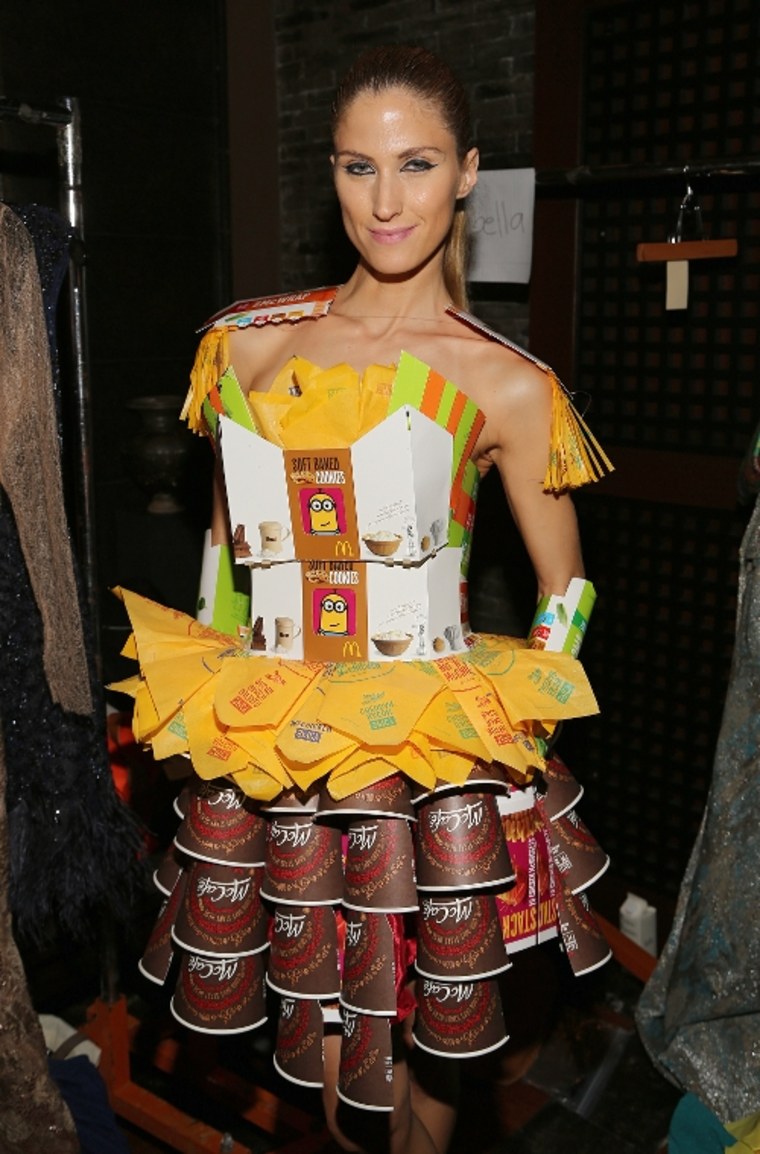 Textured looks included a voluminous mini rendered in halved McCafe cups, and a knee-length skirt made from straws with a major wow factor. The diverse collection included crop tops, hats, separates, skirts — all brimming with clever details and careful construction.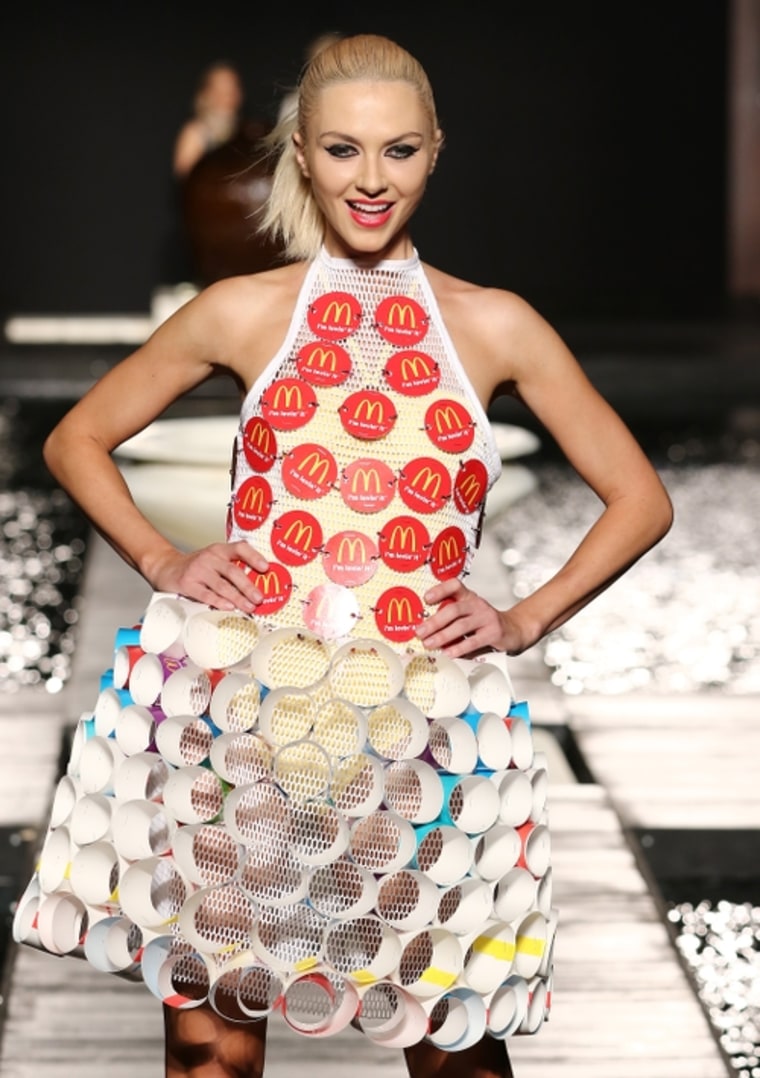 The show even included bridal separates in a truly elegant sweetheart strapless silhouette and full ballgown skirt … which the model accessorized with a bouquet made from wrappers held within a fry container for a tasteful pop of red!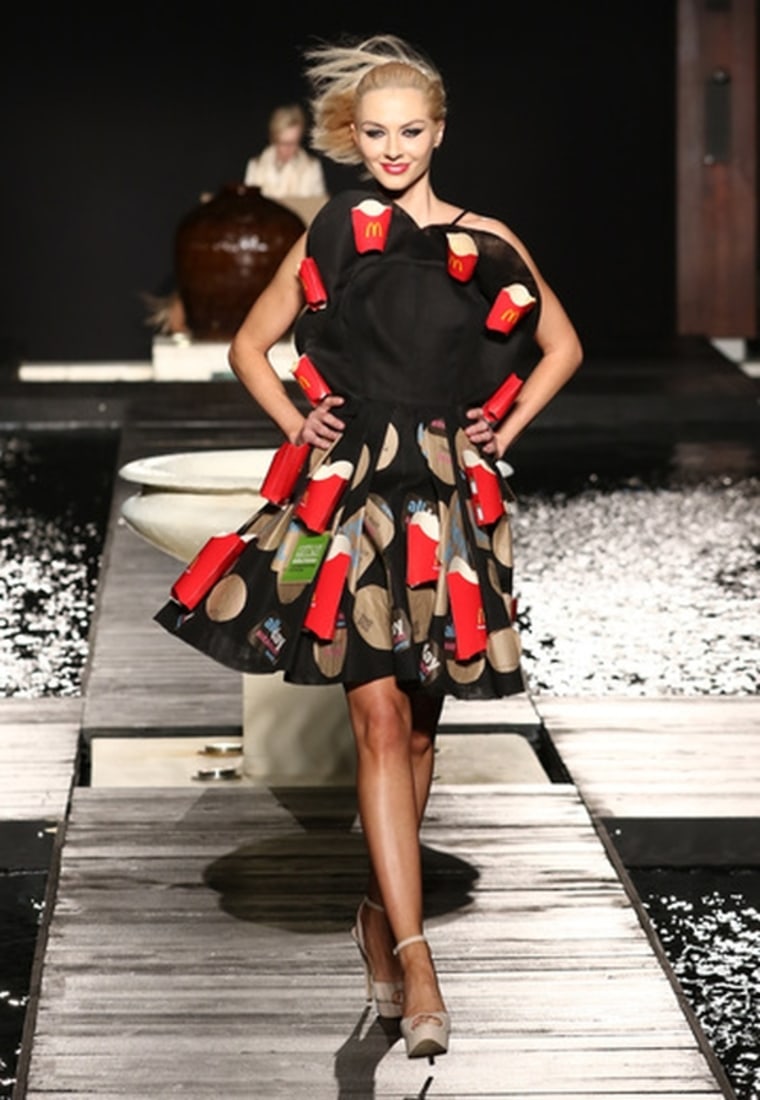 Missed seeing the show in person? Check out more views on social media, where participants and spectators were encouraged to post using the hashtag #McDCouture. Or if you're in town, all the looks will be displayed at the Miami International University of Art and Design.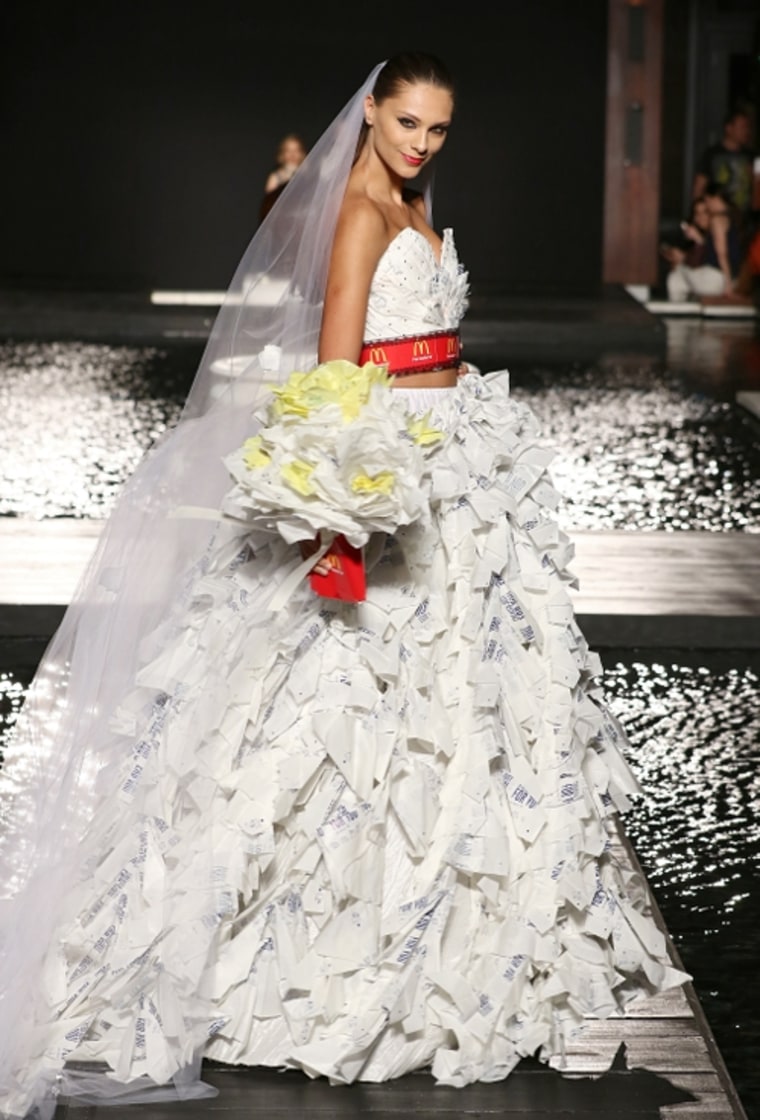 That's one seriously fashion-forward way to keep trash out of landfills!
Alesandra Dubin is a Los Angeles-based writer and the founder of the lifestyle blog Homebody in Motion. Follow her on Facebook, Instagram, Google+ and Twitter.