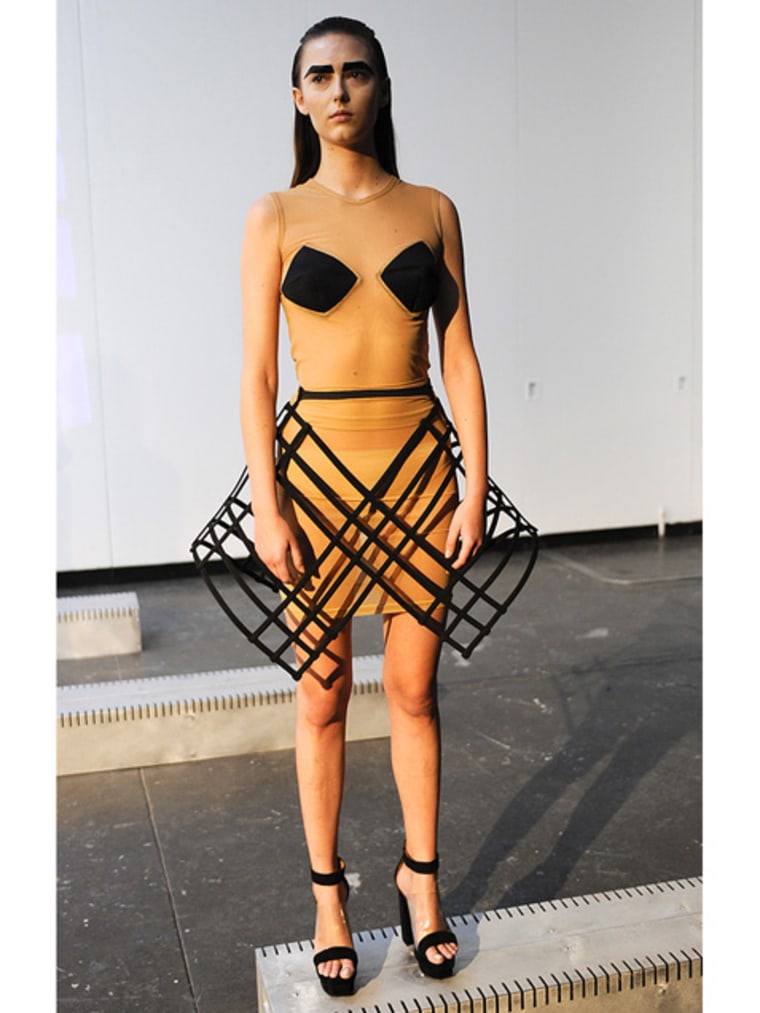 Why So Sad, Pretty Lady?
Arun Nevader/Getty Images
If you had potholders on your boobs and oven racks on your hips, you wouldn't be smiling either. (Chromat)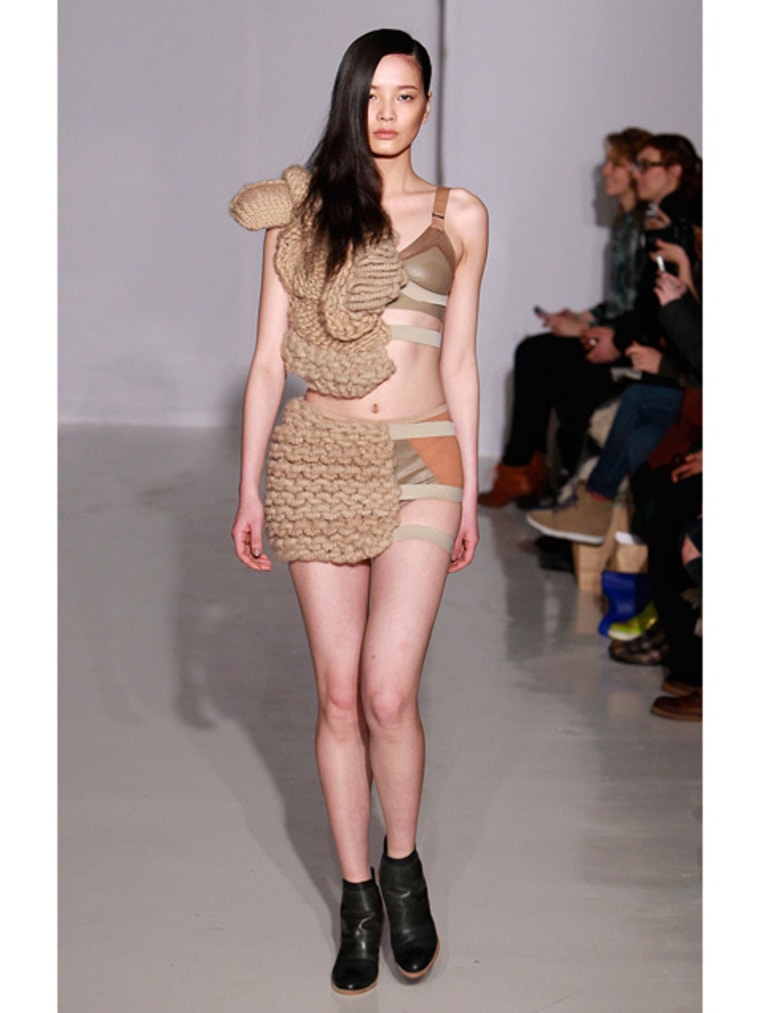 When Etsy Goes Horribly Awry
Mark Von Holden/Getty Images
Warning: Don't drink and DIY. This is the result. (VPL)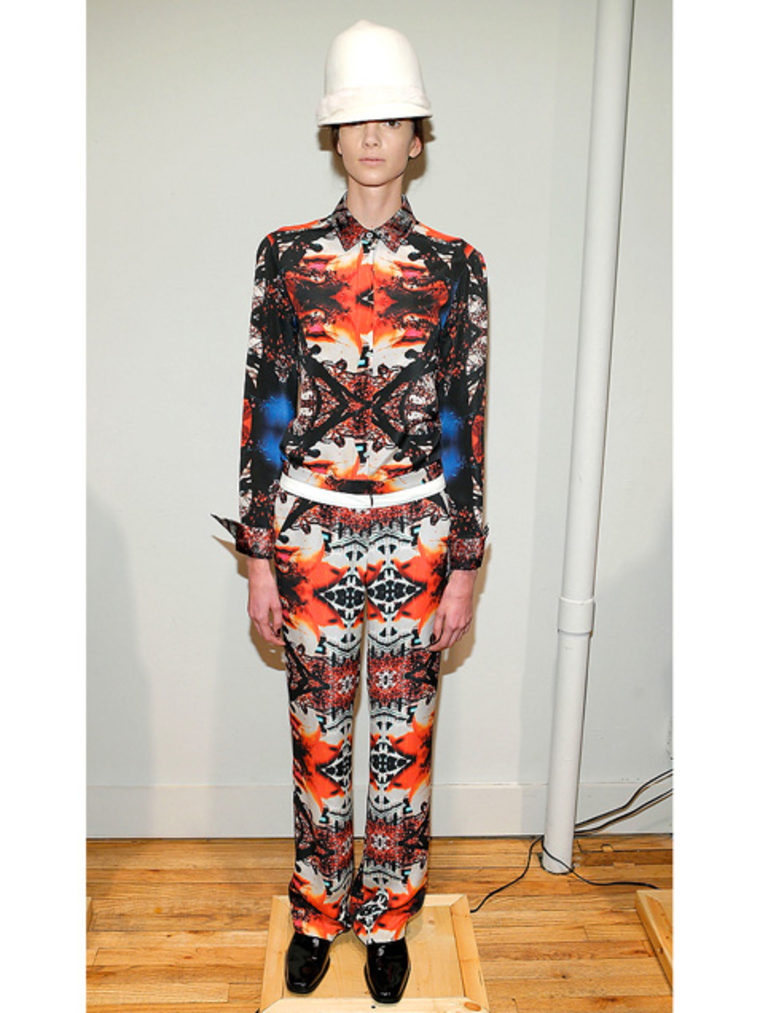 Safety First
Jemal Countess/Getty Images
The model is wearing a helmet because this outfit is a walking train wreck. (Haus Alkire)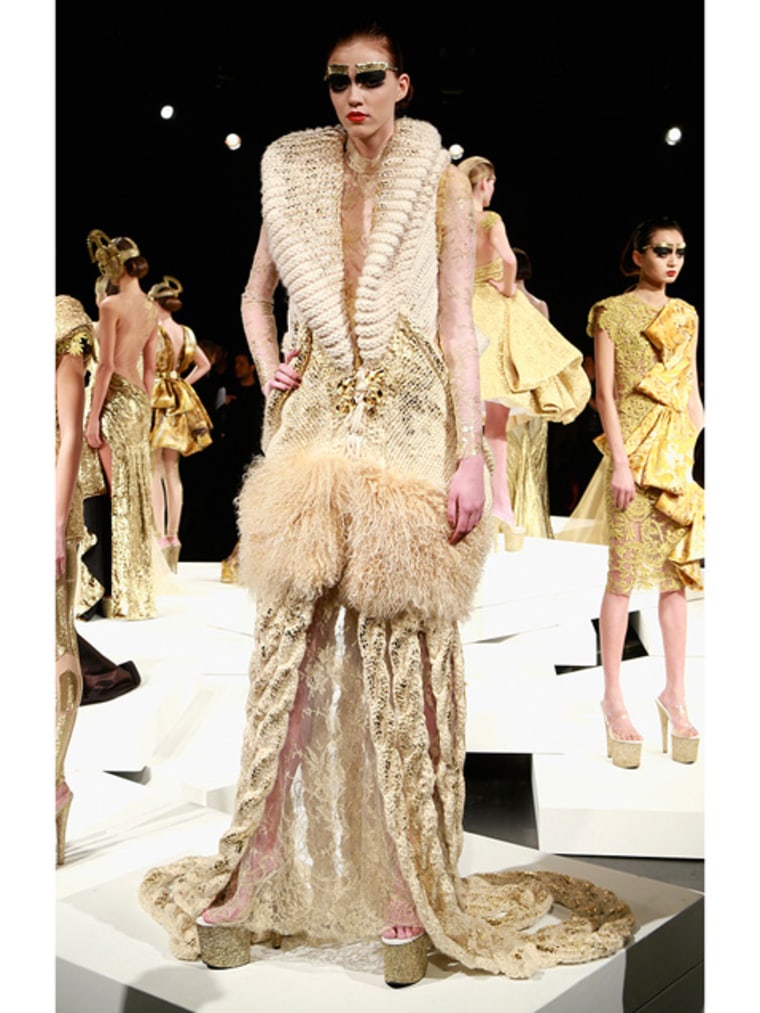 Just Another Casual Friday
Charles Eshelman/Getty Images for Mercedes-Benz Fashion Week
Even Lady Gaga thinks this look is too much. (Rafael Cennamo)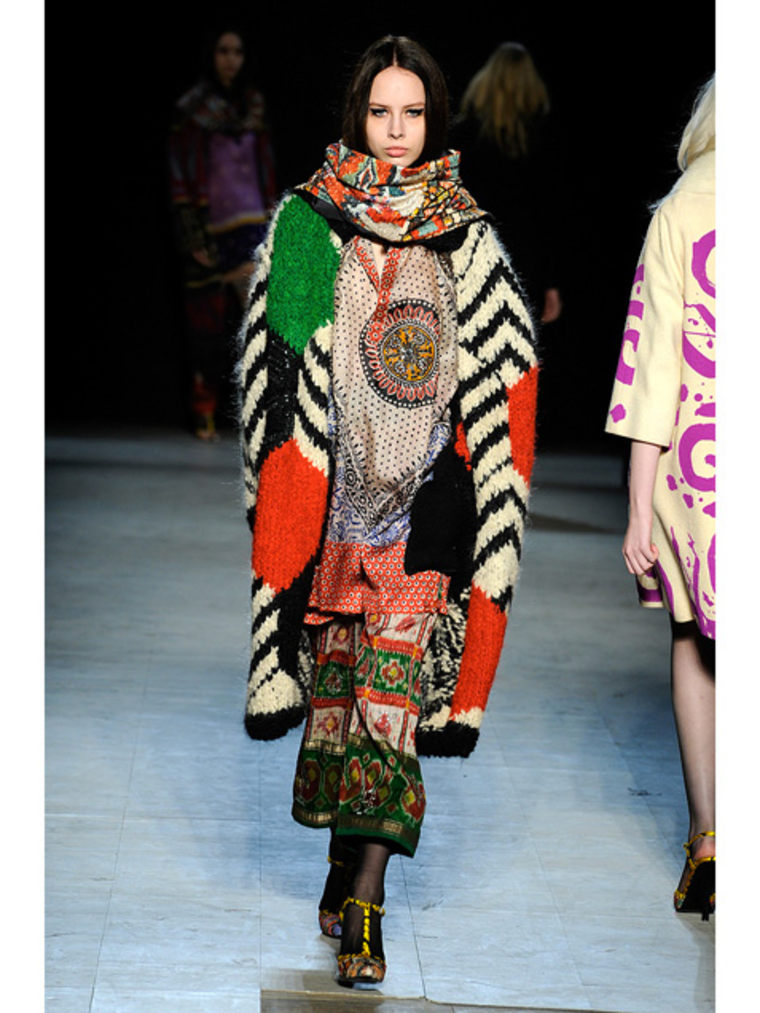 What?! No Hat?
Fernanda Calfat/Getty Images
The rest of the models were naked because this girl is wearing all the clothes. (Libertine)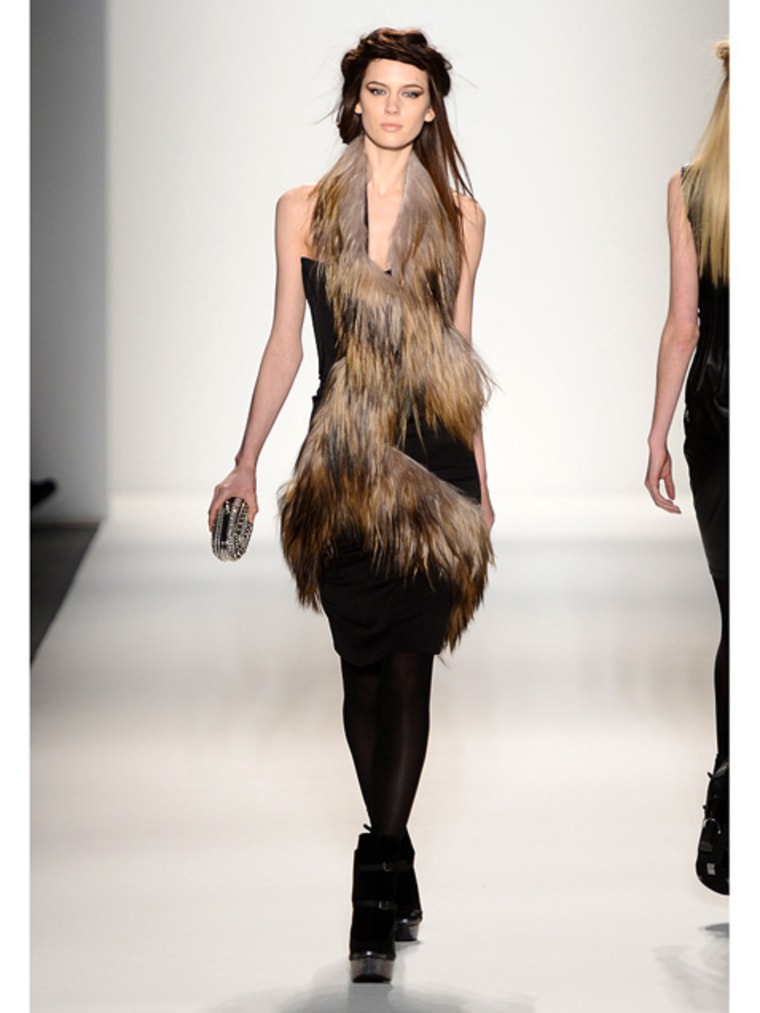 Waxing Is So 2012
Frazer Harrison/Getty Images for Mercedes-Benz Fashion Week
We had no idea that Chewbacca designed LBDs. (Katya Leonovich)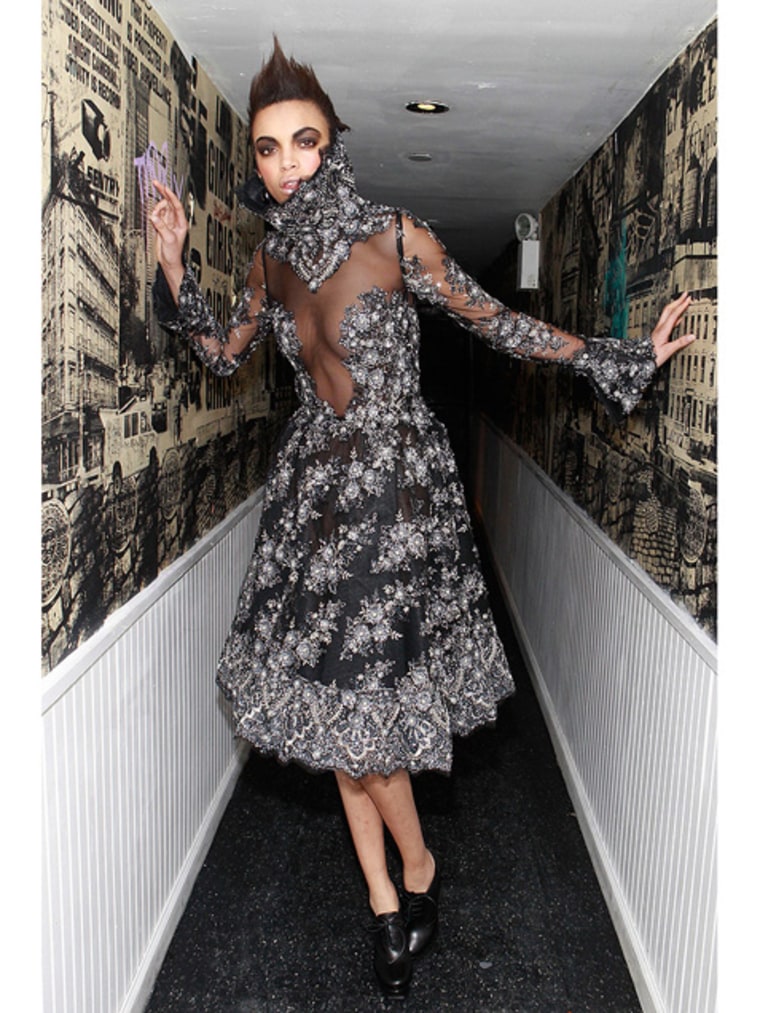 Whiplash Chic
Mark Von Holden/Getty Images
The ornate Victorian cone stops you from licking your wounds...and eating like a human. (Anna Francesca)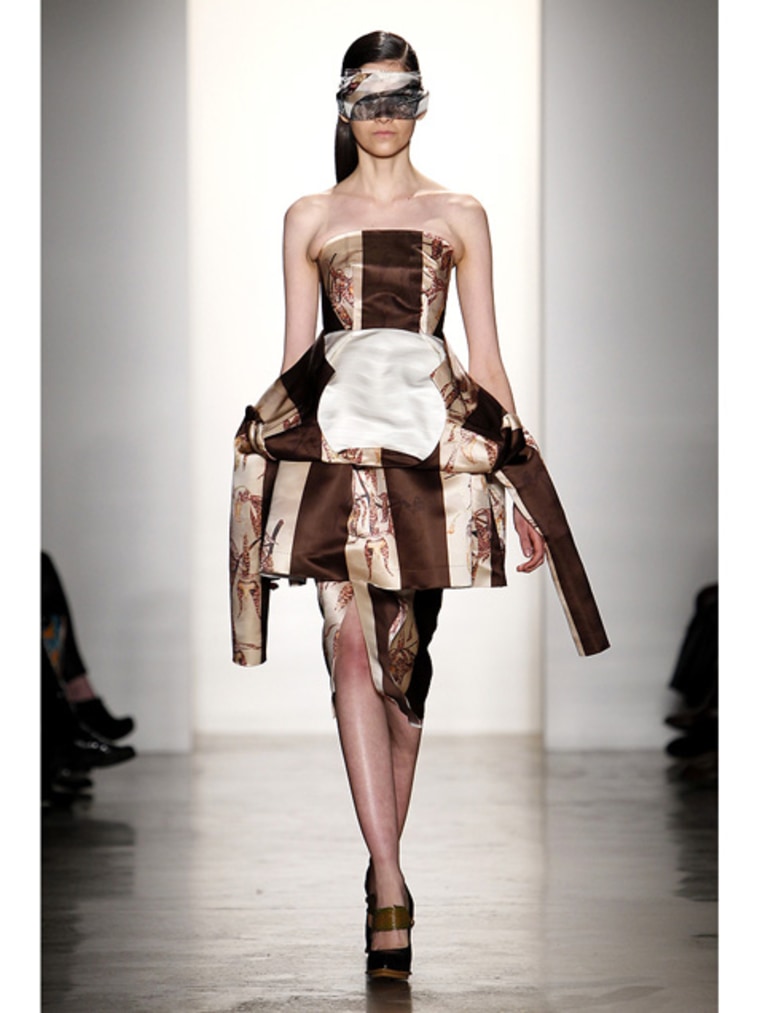 Hey Girl, We Don't Want to See It Either
Joe Kohen/Getty Images
This getup was inspired by the new erotic novel, 50 Shades of the Dining Room Wallpaper. (Alexandre Herchcovitch)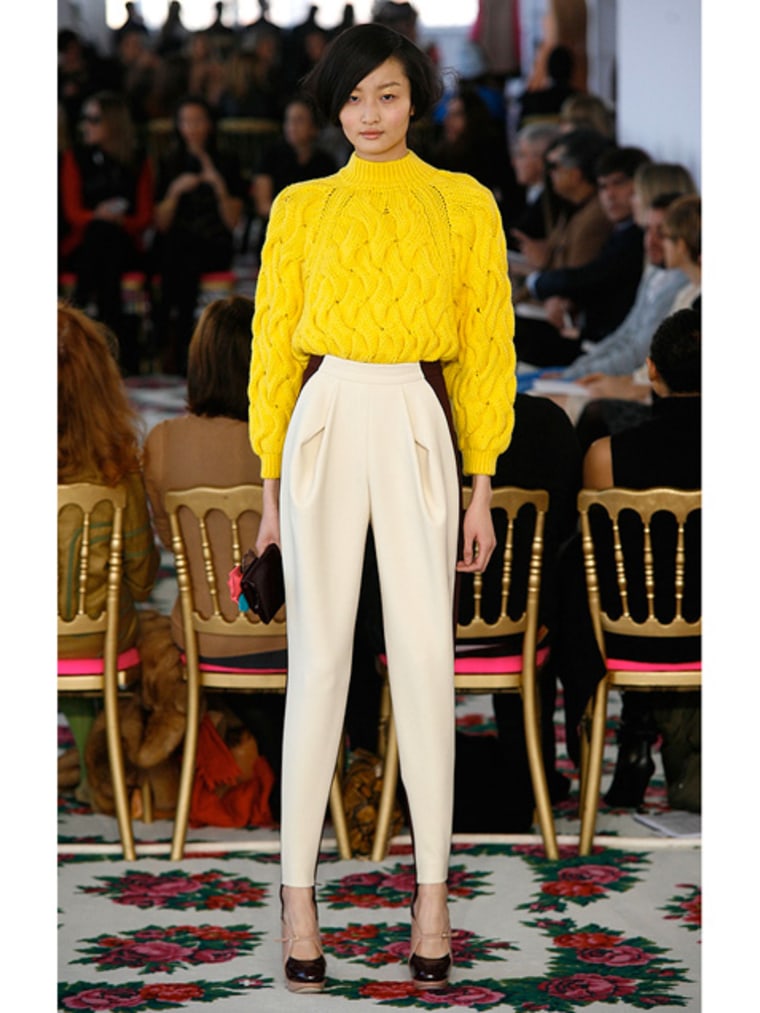 Your Worst Nightmare
Andy Kropa/Getty Images
A bulky cable knit sweater and pleated pegged pants: Because every woman wants to look 50 lbs. heavier. (Delpozo)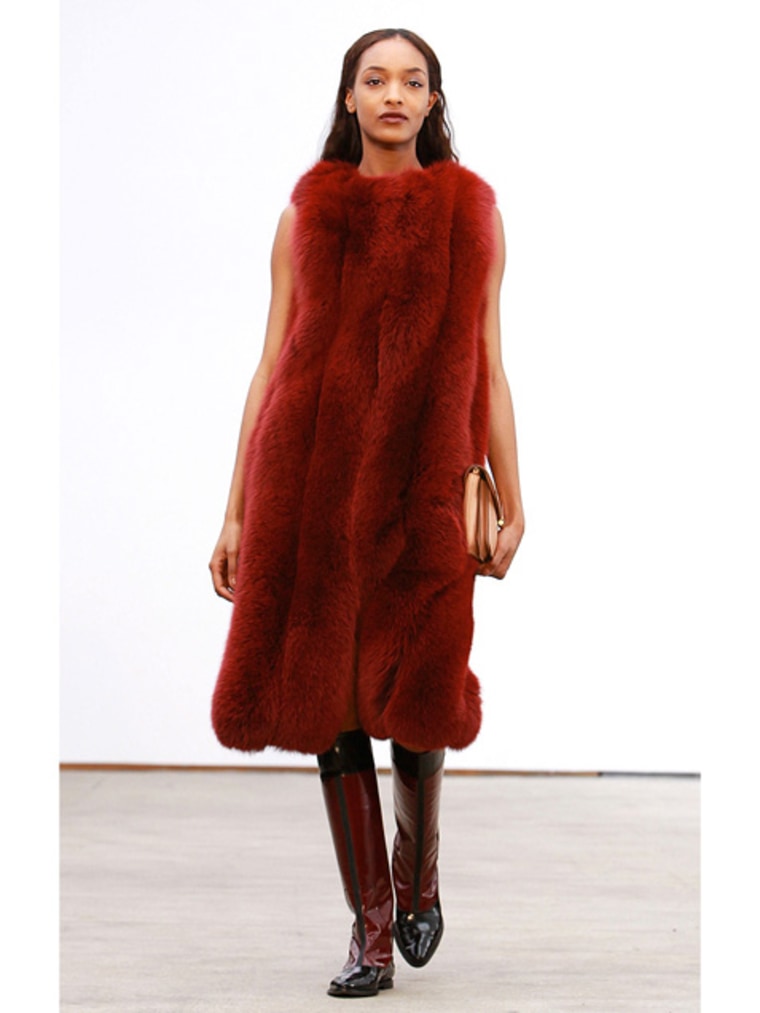 Side Effect: Hairballs
Mark Von Holden/Getty Images
Don't worry, no Muppets were harmed in the making of this coat. (Derek Lam)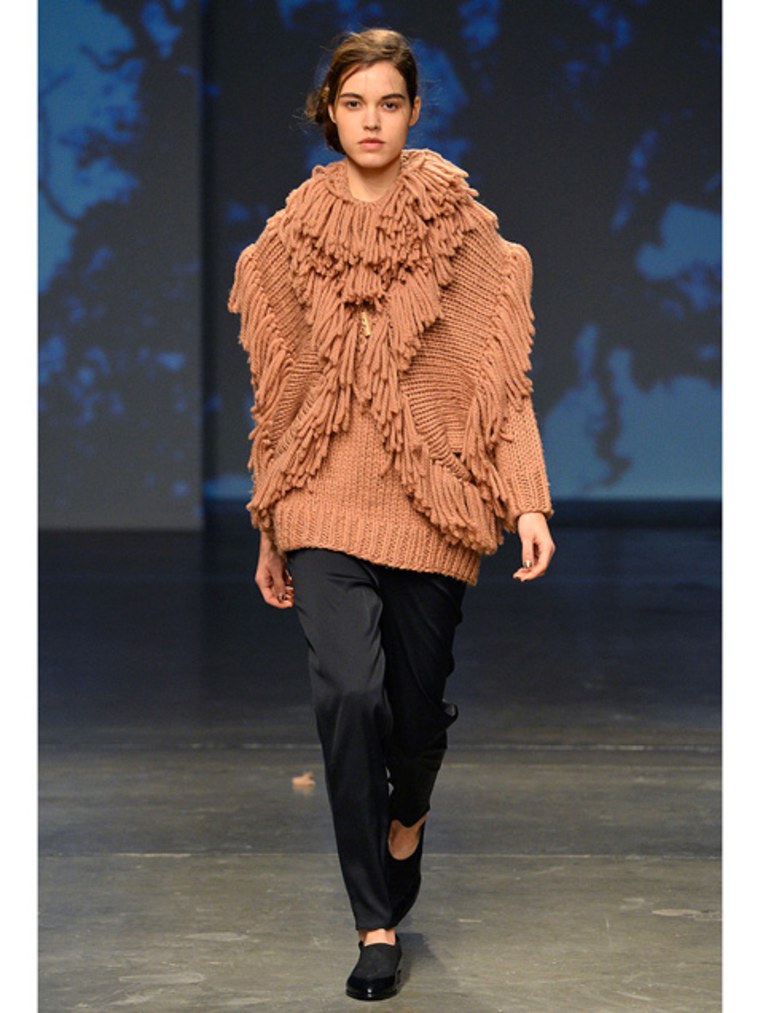 Dustbuster
Slaven Vlasic/Getty Images
How many mops had to die in the name of this knitwear nightmare? (Rodebjer)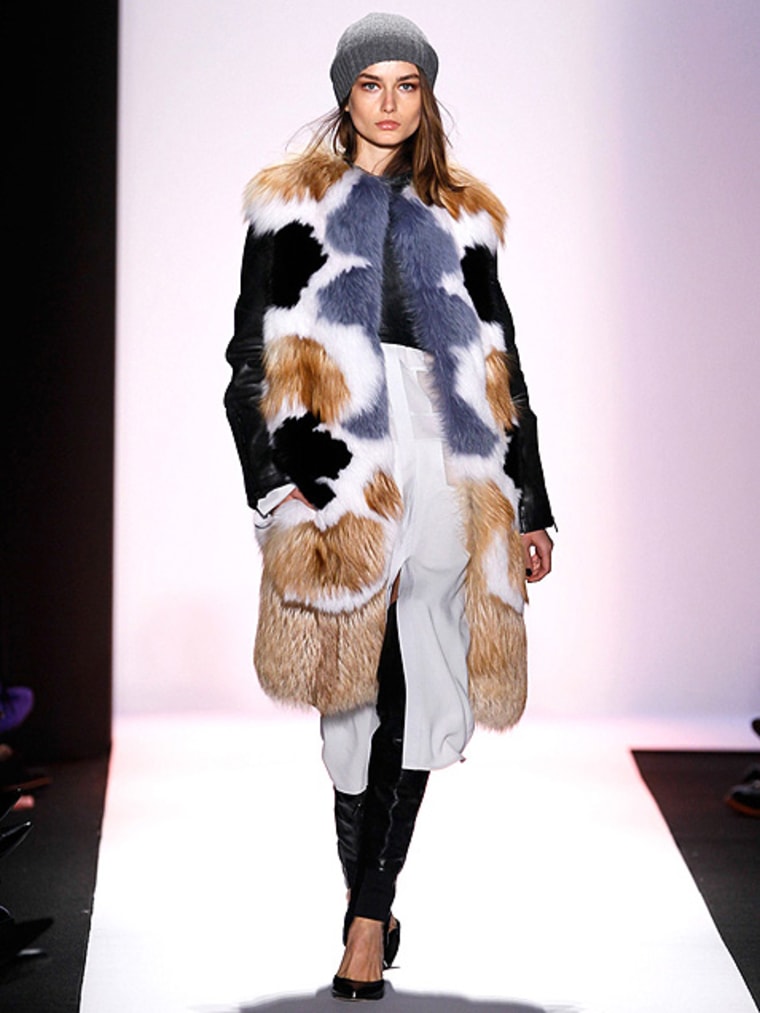 LOLCats Couture
Peter Michael Dills/Getty Images for Mercedes-Benz Fashion Week
Calico Catlady is the little known, least sexy Batman villain. (BCBGMAXAZRIA)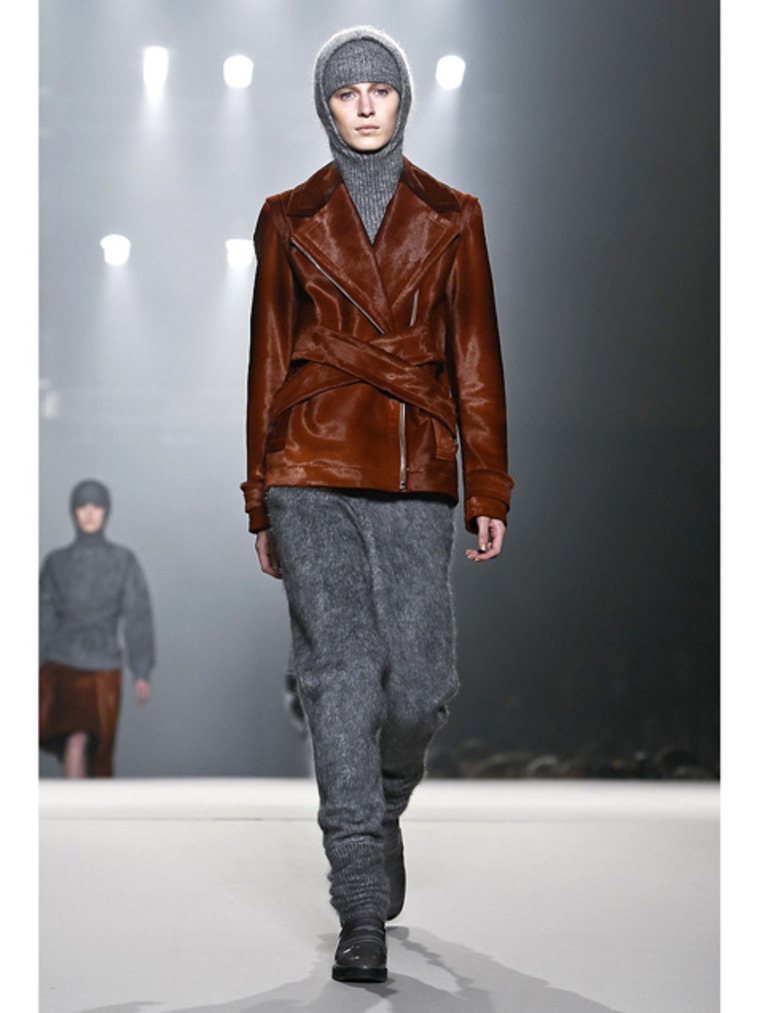 Grammy-Approved Full Coverage
Brian Ach/Getty Images
Stay tuned for the infomercial featuring this fancy Forever Lazy onesie. Hmm, is there a trapdoor? (Alexander Wang)
A version of this story originally appeared on iVillage.