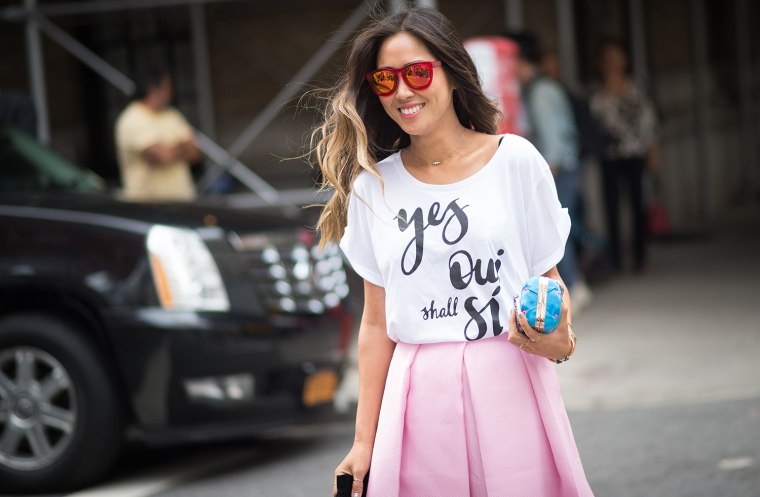 New York Fashion Week Spring / Summer 2015 (Sept. 4-11) isn't just about expensive designer creations sashaying down the runway — it's also about the committed fashionistas posing for cameras outside the tents. We could learn a thing or two (including how to withstand heels for more than an hour):
Crop-tops can work well into fall.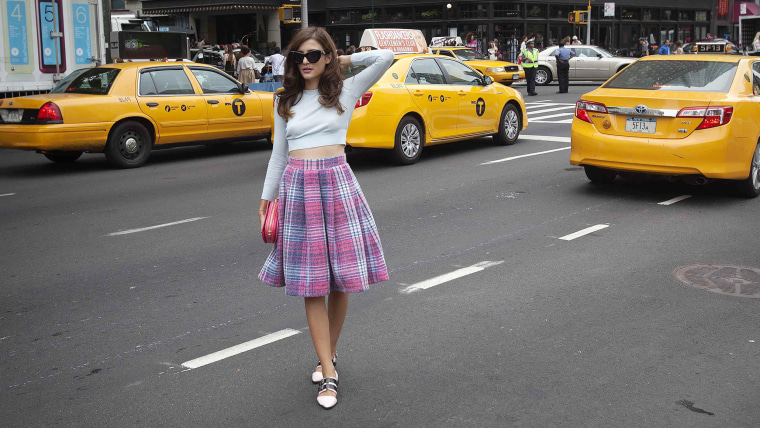 Art isn't just for walls.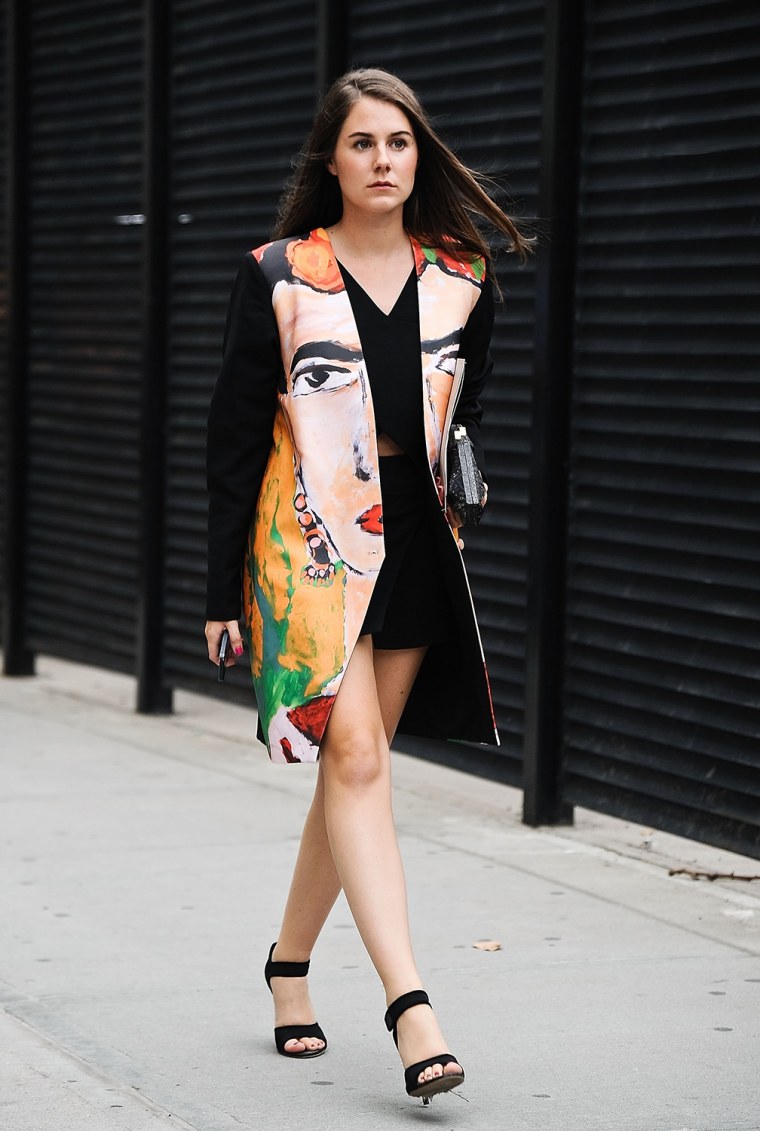 Evening-wear can be extended into daylight hours.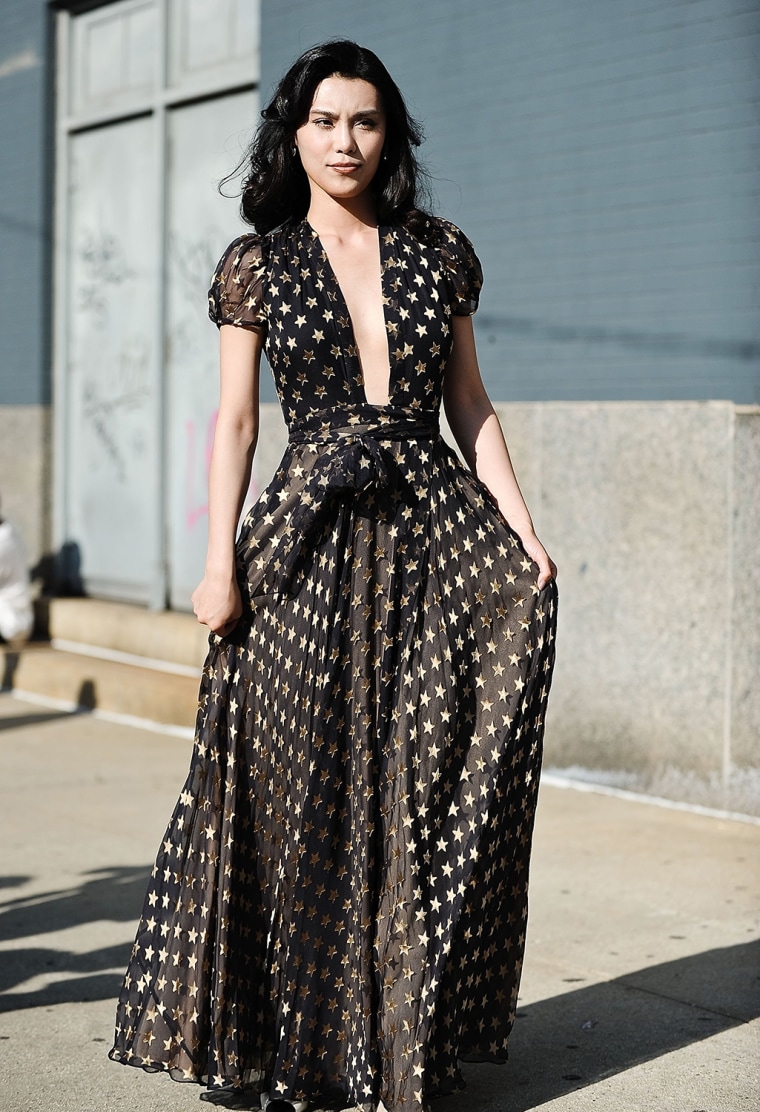 Fashion is a family affair (at least for Rachel Zoe).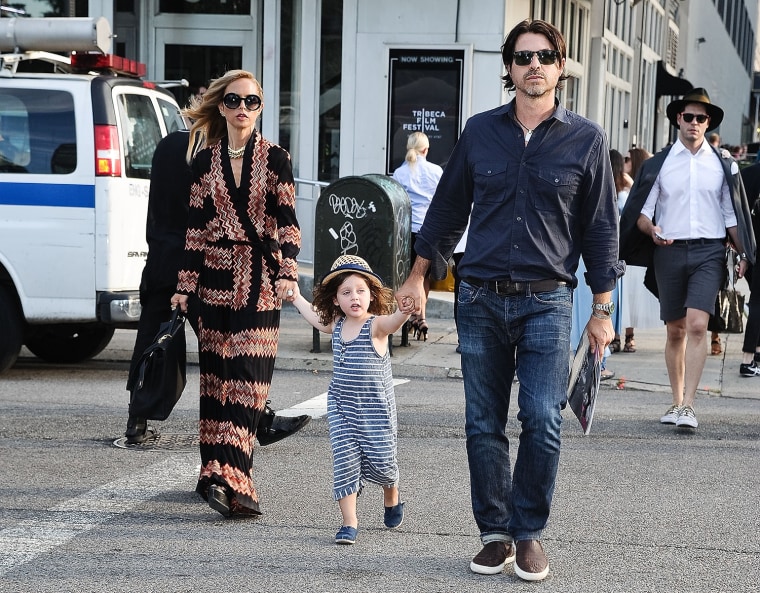 The brighter the better when it comes to accessories.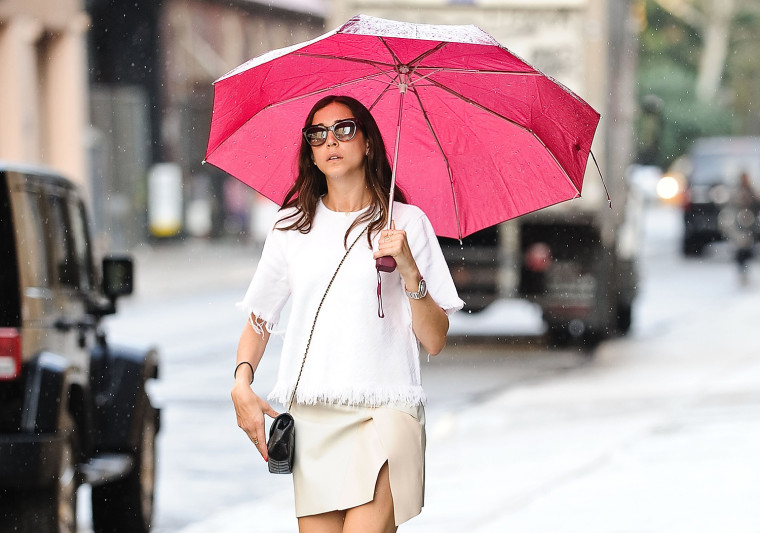 Who says you can't wear white after Labor Day? (Certainly not us.)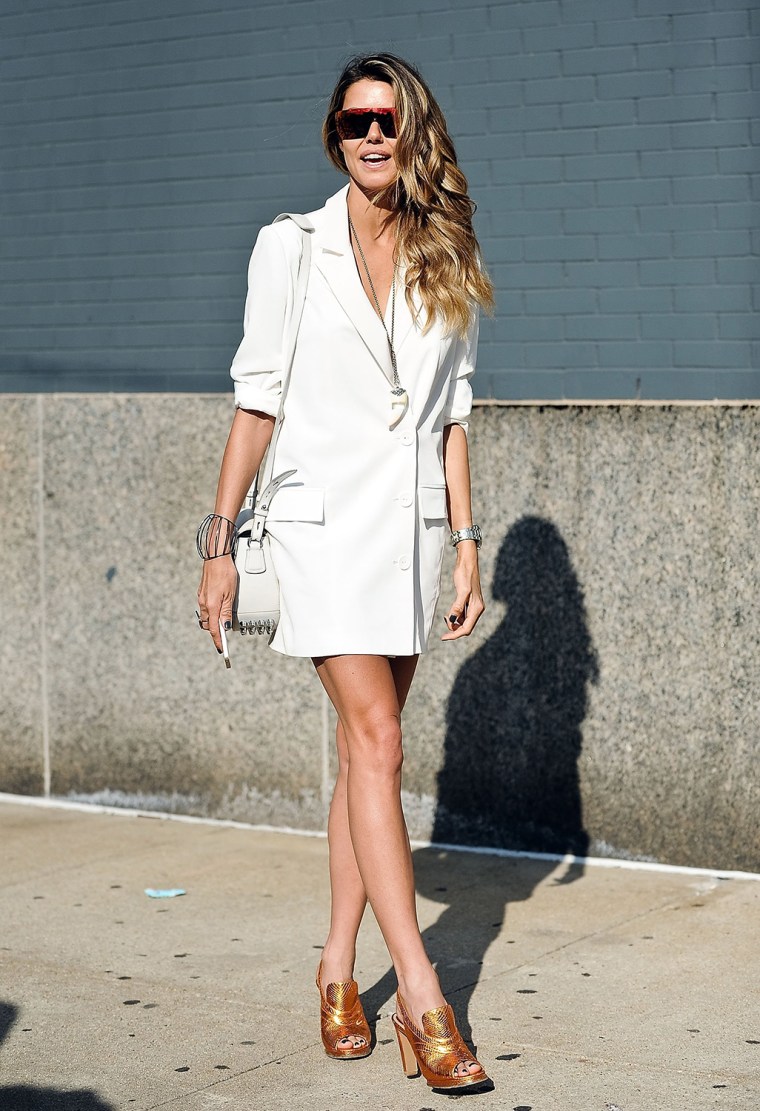 You can spare your shorts a few more weeks in your September wardrobe.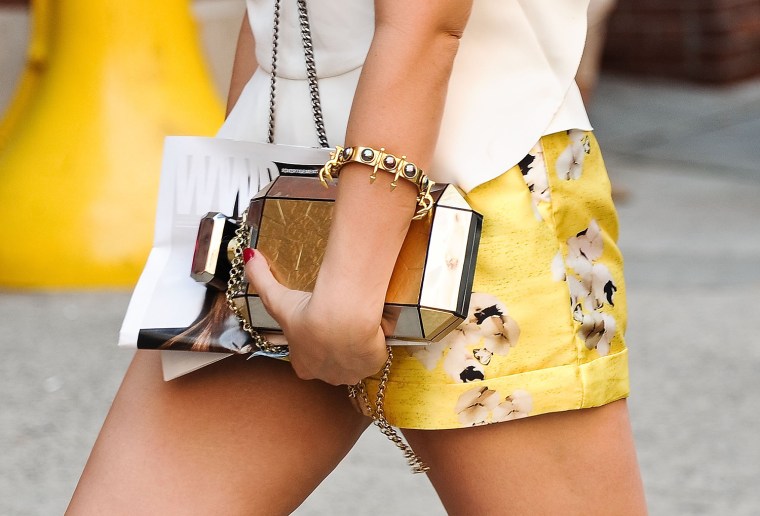 Bold footwear always makes a statement.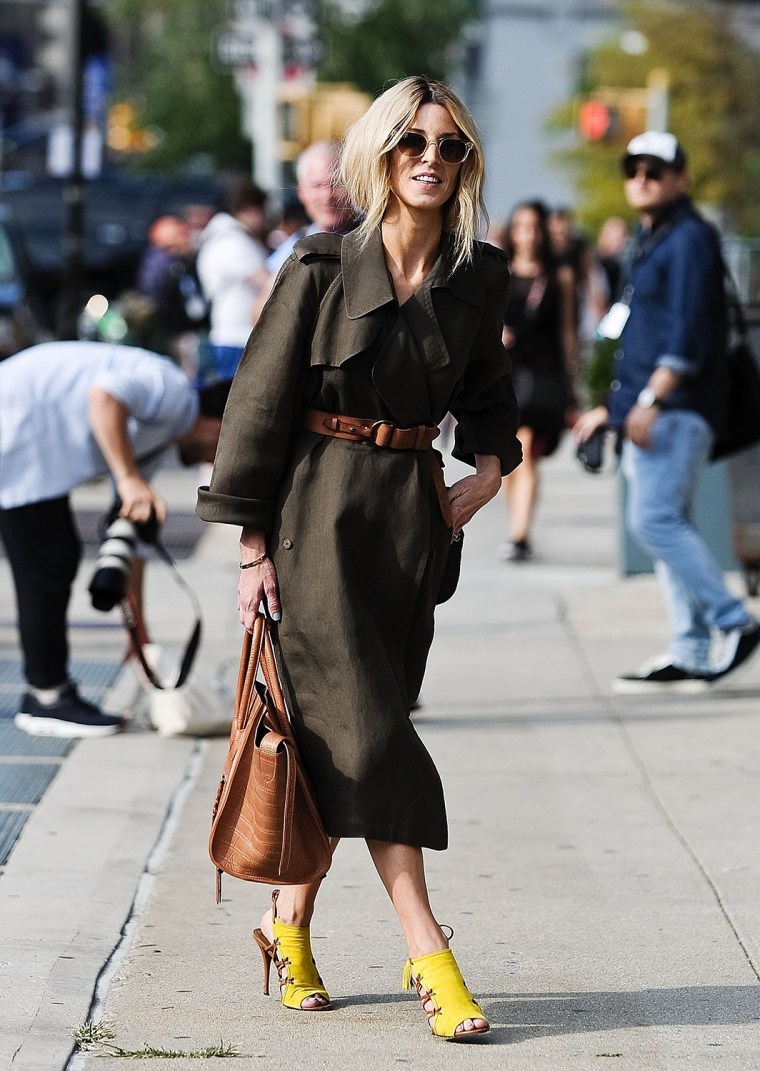 Midi-length can be flattering — just be sure to incorporate some heels.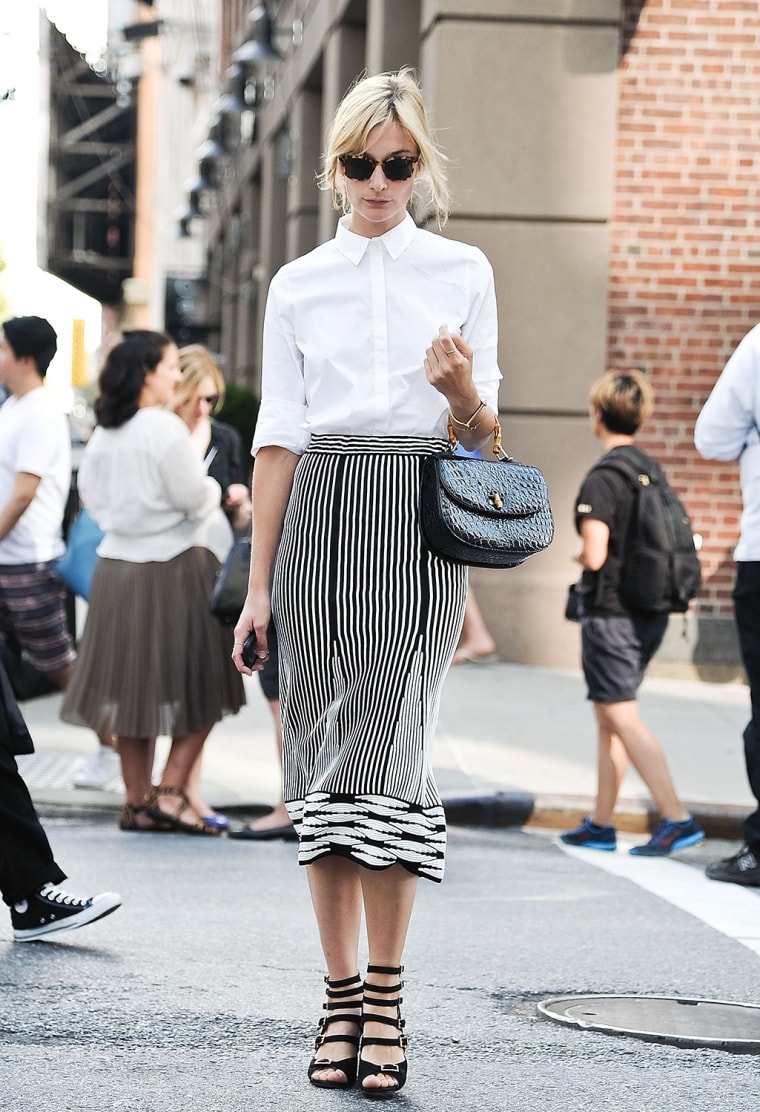 Sticking to one color can be just as chic as mastering the art of mixing it up.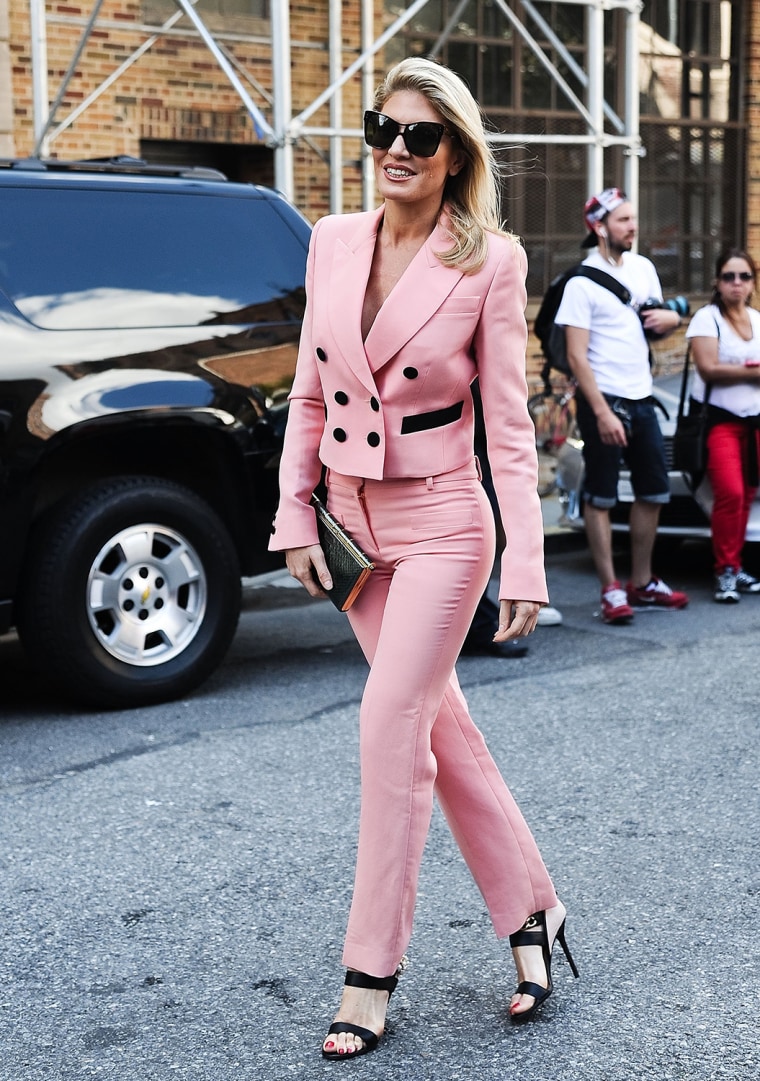 Headphones can double as accessories.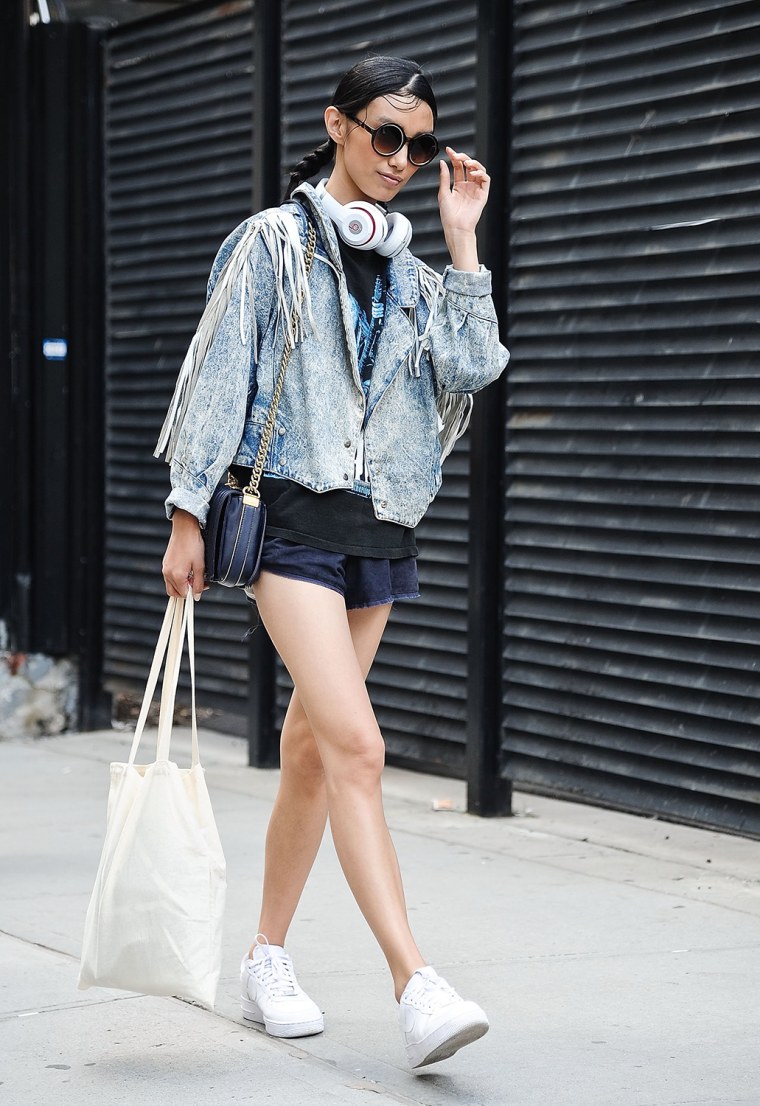 Flare trousers — aka "bell bottoms" —are making a comeback (as modeled by Nina Garcia).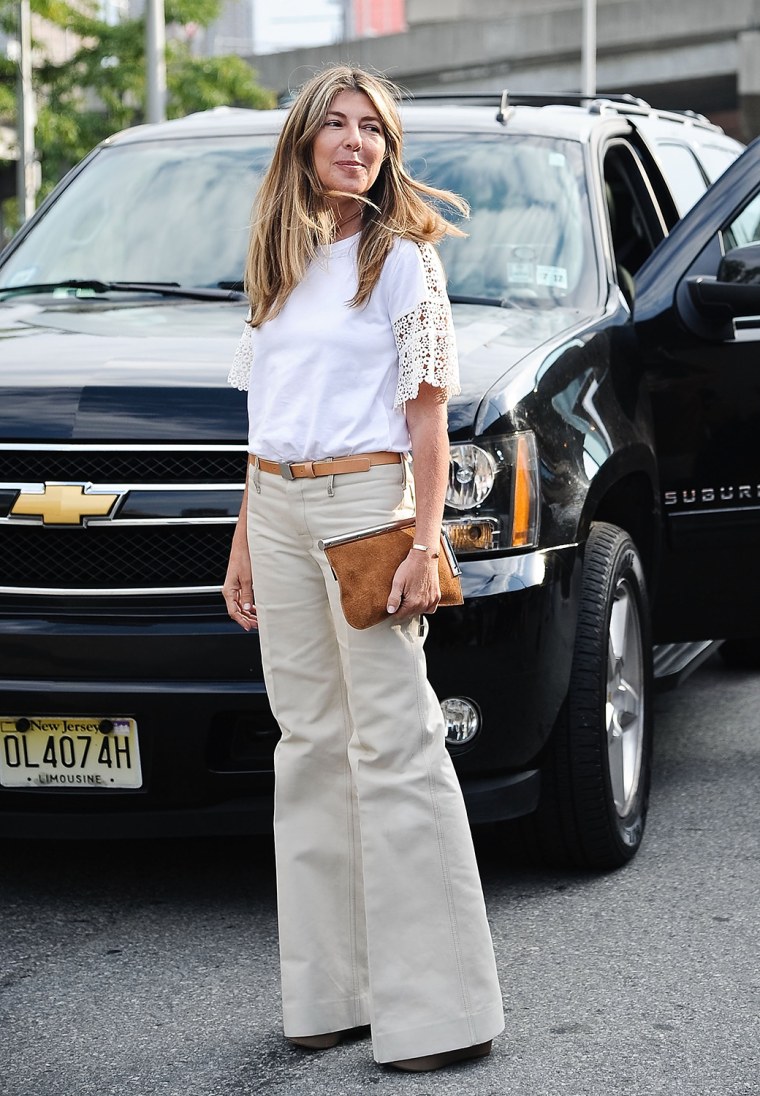 Monochrome outfits look effortlessly elegant.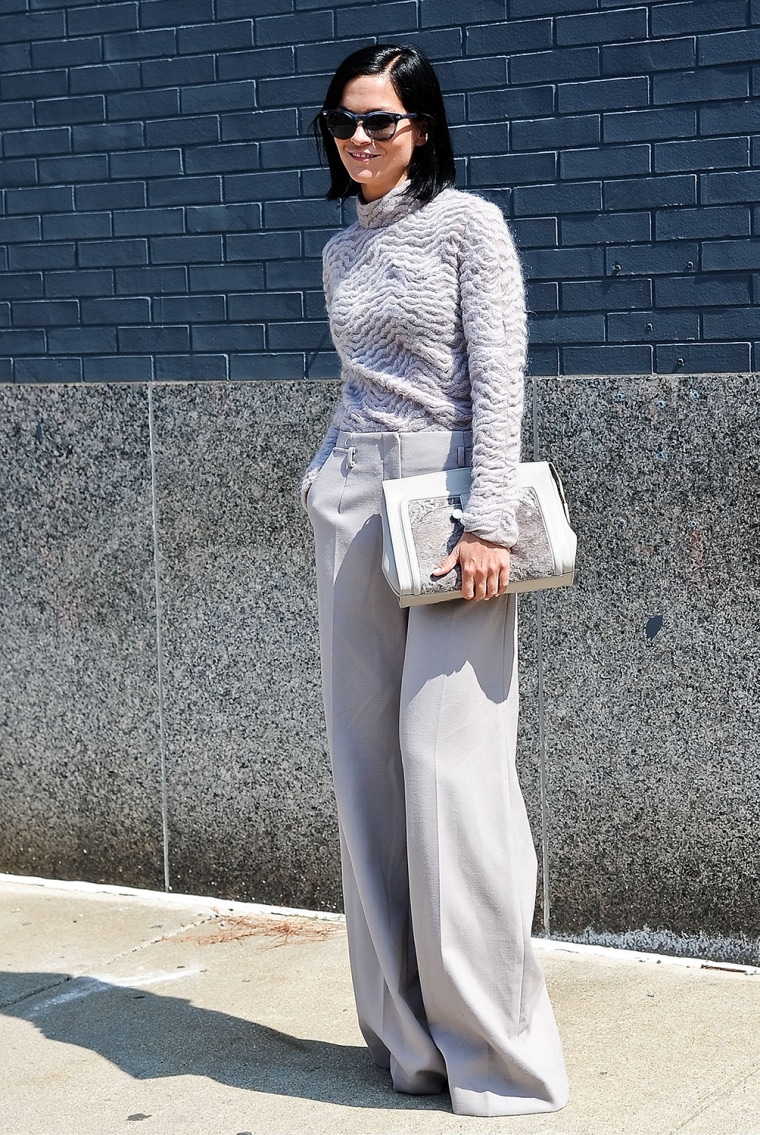 Beauty (and fashion) is in the eye of the beholder.