Jerry Seinfeld has finally made his real-life modeling debut.
Just to be clear, though: He made his imaginary modeling debut back in 1993, rocking what is almost certainly his most famous look — the puffy shirt.
Chances are that no one low-talked him into donning a dark, buttoned top and pinstriped pants from Rag & Bone's Spring/Summer 2015 men's collection, unveiled Wednesday at the DIA Center in New York. Seinfeld and Knicks player Carmelo Anthony are the only famous faces featured in the campaign shot by photographer Andreas Laszlo Konrath, featuring the designs of Marcus Wainwright and David Neville.
The comic looks at ease and rather fabulous posing for two pictures in the casual getup from the luxury label.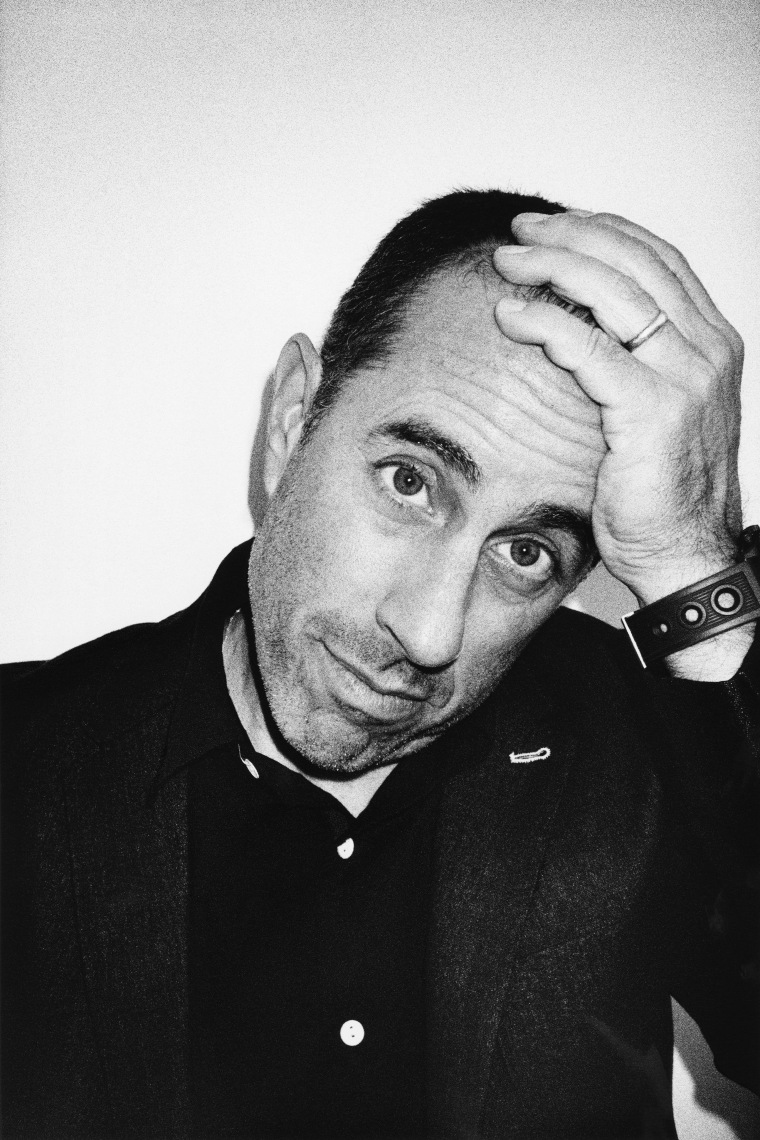 It's a far cry from his typical look on the iconic television show, "Seinfeld", which celebrates its 25th anniversary this month. Few would challenge Seinfeld's enduring influence on comedy, television or our psyches, but on fashion? He seemed to have a disdain for it.
He once joked, "The whole concept of modeling is counterproductive to the fashion industry because when these women are around, who's looking at clothes? ... Anybody can design a shirt. It takes talent to get all these girls in one spot."
His character's wardrobe was actually so aggressively ordinary that it inspired a recent clothing trend called "normcore". According to New York Magazine, it's "the kind of dad-brand non-style you might have once associated with Jerry Seinfeld, but transposed on a Cooper Union student with William Gibson glasses."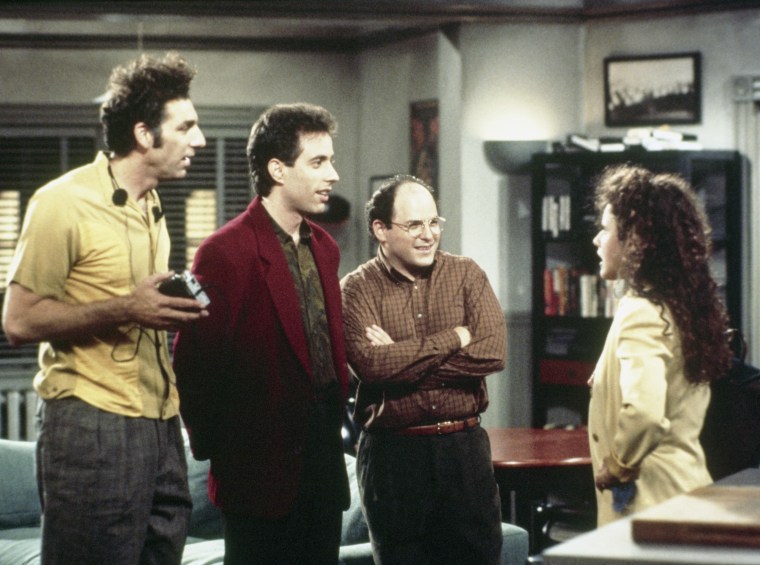 Which is not to say the show wasn't famous for a few looks. Jerry once tried to save an expensive suede jacket from being ruined in the snow by turning it inside out to reveal a garish pink striped lining. The lining so offended Elaine's father, an intimidatingly macho war veteran and book author, that he told Jerry he looked like "a damn fool." He refused to walk down the street with Jerry, who relented and let the suede get wet and damaged.
You'll also recall that the puffy shirt didn't go over so well, either. Jerry got taunted by former TODAY host Bryant Gumbel and mocked by Kramer's low-talking designer girlfriend, Leslie.
Jerry Seinfeld, hear us loud and clear: You look great, and the shirt's all right, too.