Fringe is adorning everything from shoes and bags to jackets and skirts this season. But this isn't just a fleeting fashion moment — trendsetters have been stepping out in tassels since the 1920's. From Western jackets to flapper dresses and beyond, here's a look at how this iconic adornment earned its place in fashion history.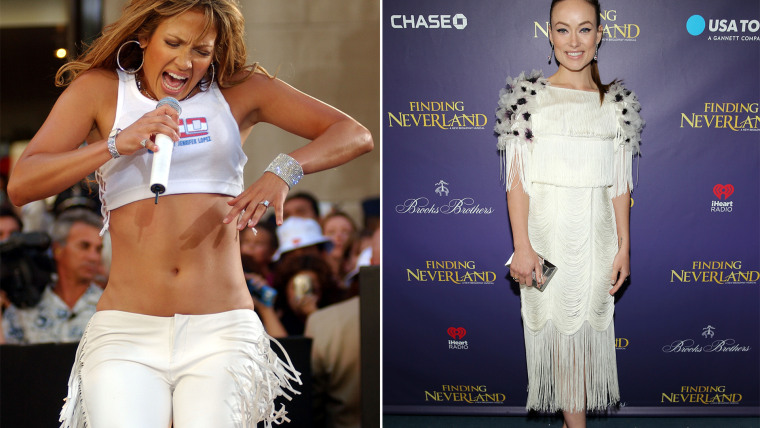 Flapper
It's no coincidence that the free-flowing, fringed Charleston dress (named after the popular dance) became the evening look of choice during the Fitzgerald era. As women in the US earned the right to vote, they shed the restrictive and structured clothing of the 19th century and embraced a liberating style of dress that would shimmy right along with them. Screen sirens like Gertrude Lawrence and Joan Crawford nailed this ritzy look.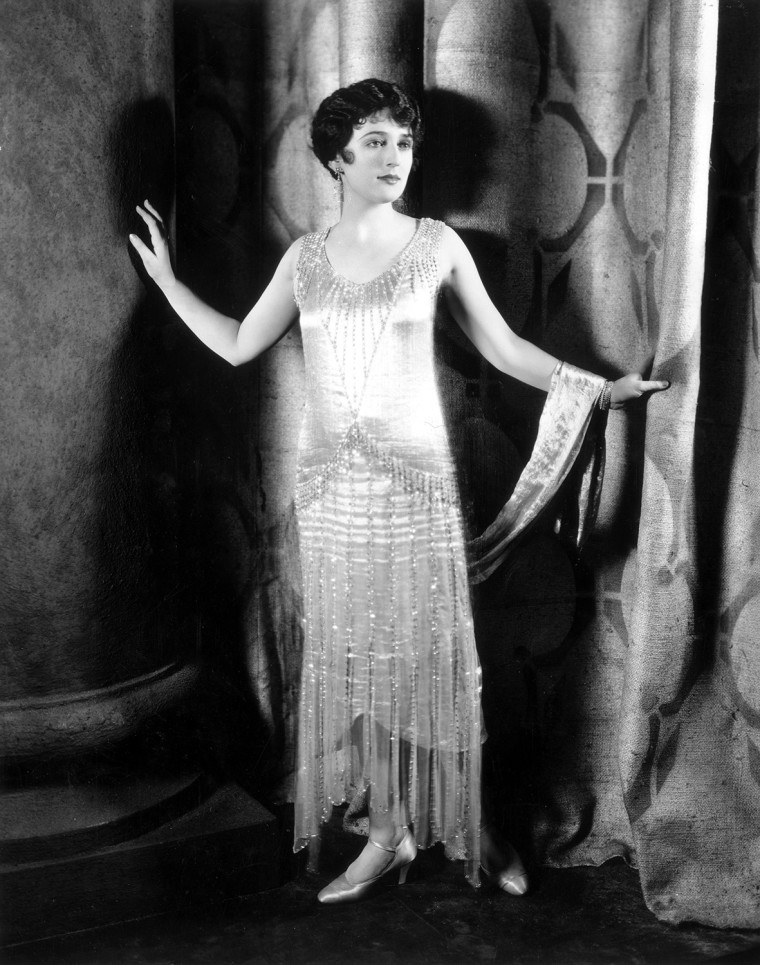 Rock 'n' Roll
The glam fringe of the 20's and 30's was soon replaced by a much more rebellious version. Seen on leather biker jackets (like the ones Elvis Presley made famous) this rock 'n' roll fringe was fierce. Think Harley Davidson riding Hell's Angels members — or Dennis Hopper in Easy Rider — and you'll get the idea.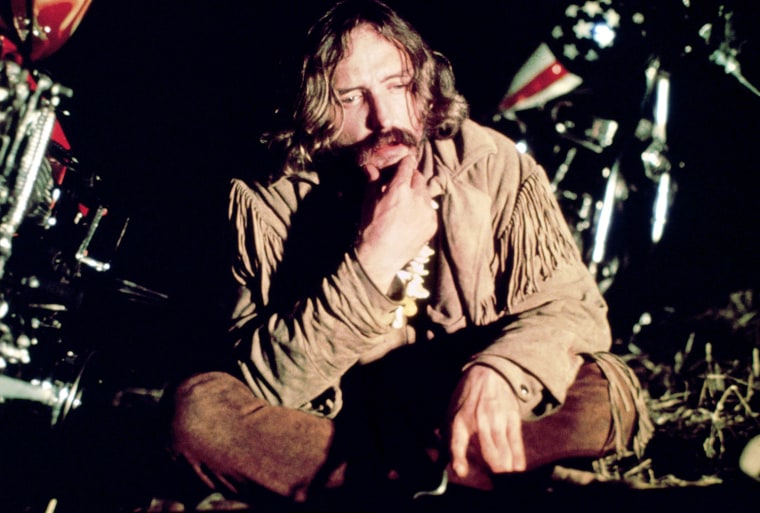 Western
Taking a page from the Native Americans (who originally wore buckskins trimmed with fringe for functional, rain-repelling purposes), style icons like Cher and Jean Shrimpton frequently wore fringe that had a Western feel. From capes and dresses to vests and even pants, these garments often came in brown, white and neutral shades of suede.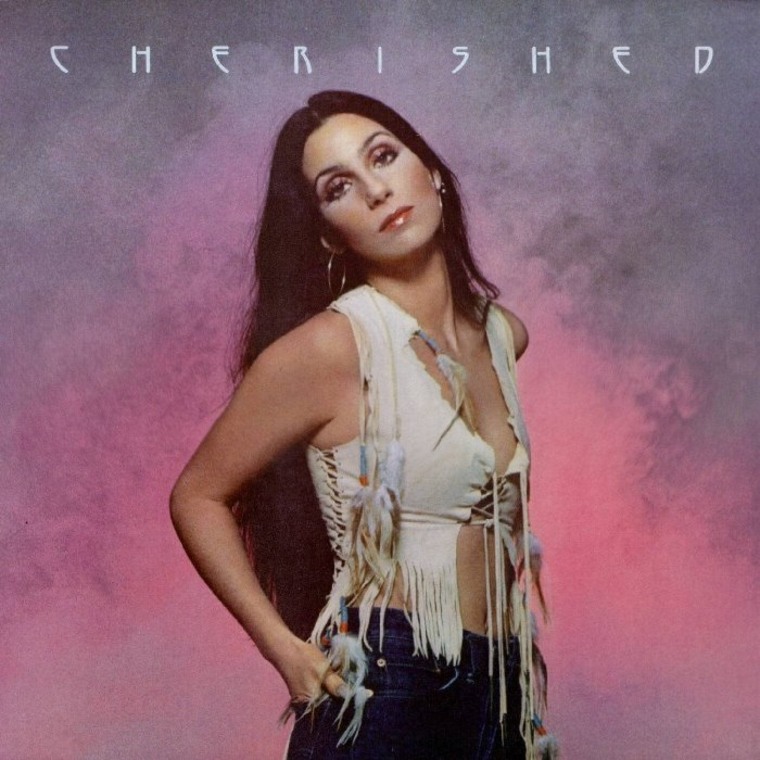 Bohemian
Hippies made fringe an integral part of their freedom-seeking wardrobe. While the music of this era ranged from folk to funk, so did the fashion, with colored and beaded fringe complimenting gypsy dresses, tie-dye tee shirts, hooded ponchos and more. Jimi Hendrix famously rocked out at Woodstock in a fringe jacket, and this festival look that has since become iconic.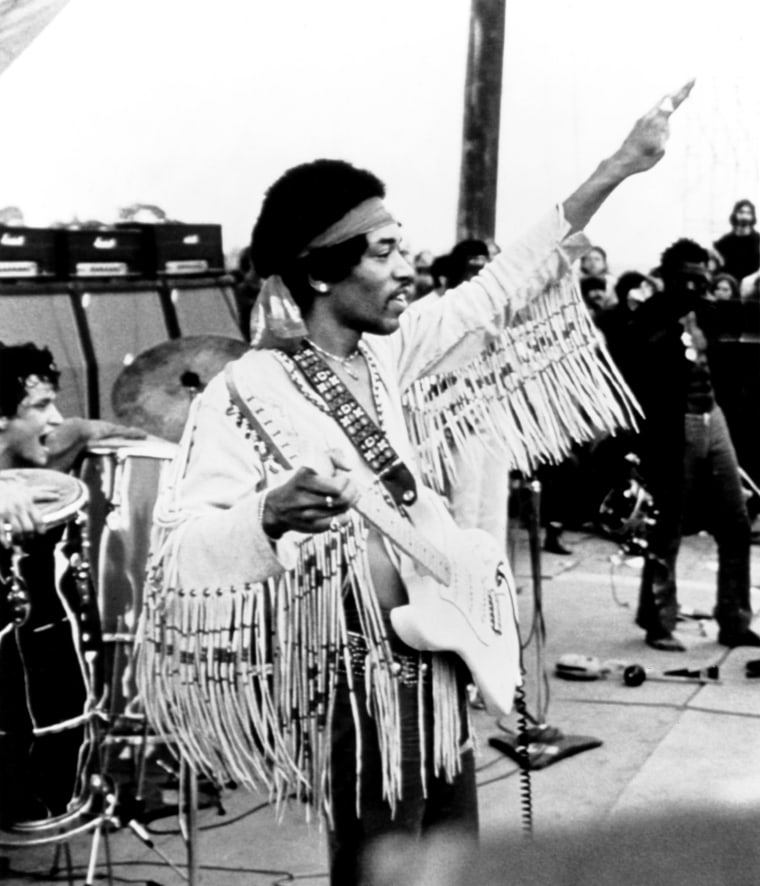 Stage Divas
Tina Turner literally brought fringe center stage in the 80's, wearing it for numerous performances, photo shoots and appearances. Since then, divas like Christina Aguilera, Beyonce and Taylor Swift have all followed suit, embracing glitzy, glittery fringe as their ideal costume adornment for major concerts and award shows.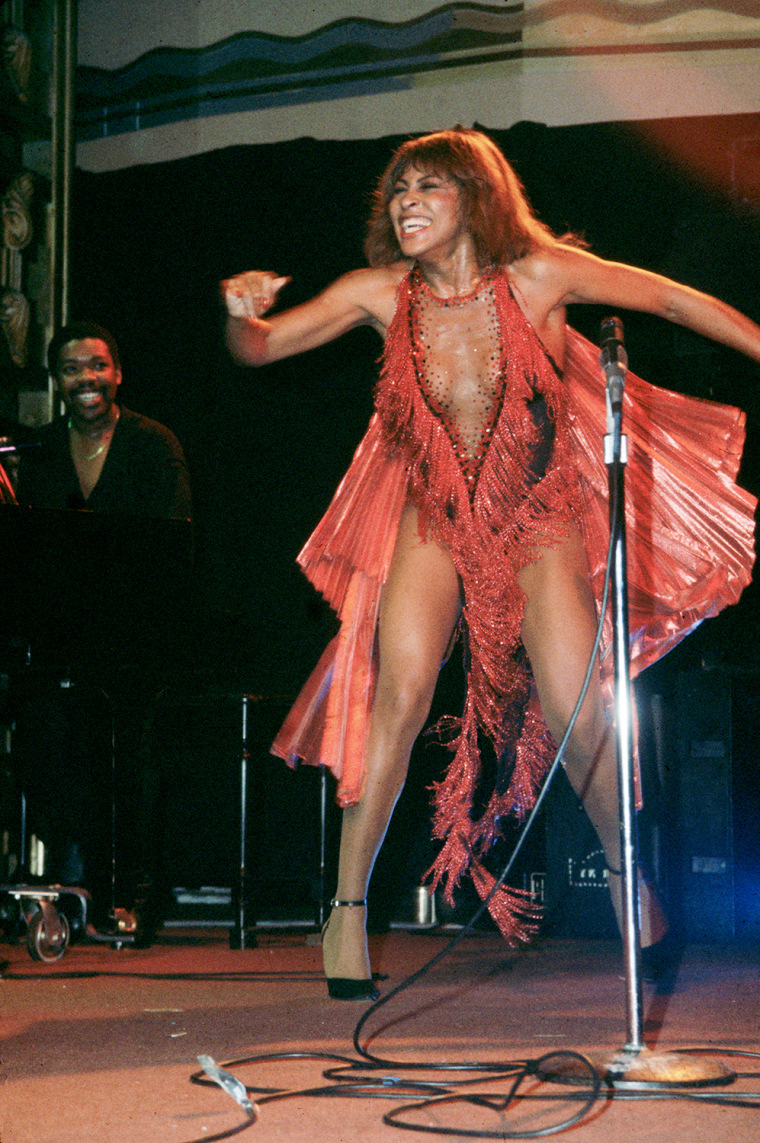 2015
Fringe has seen a resurgence in popularity over the past few years, and today can be found not only on jackets, dresses and skirts, but on accessories, too. From Amal Clooney to Kate Moss, the biggest names in fashion are wearing fringe to everything from music festivals like Coachella to date nights in New York and fashion shows in London.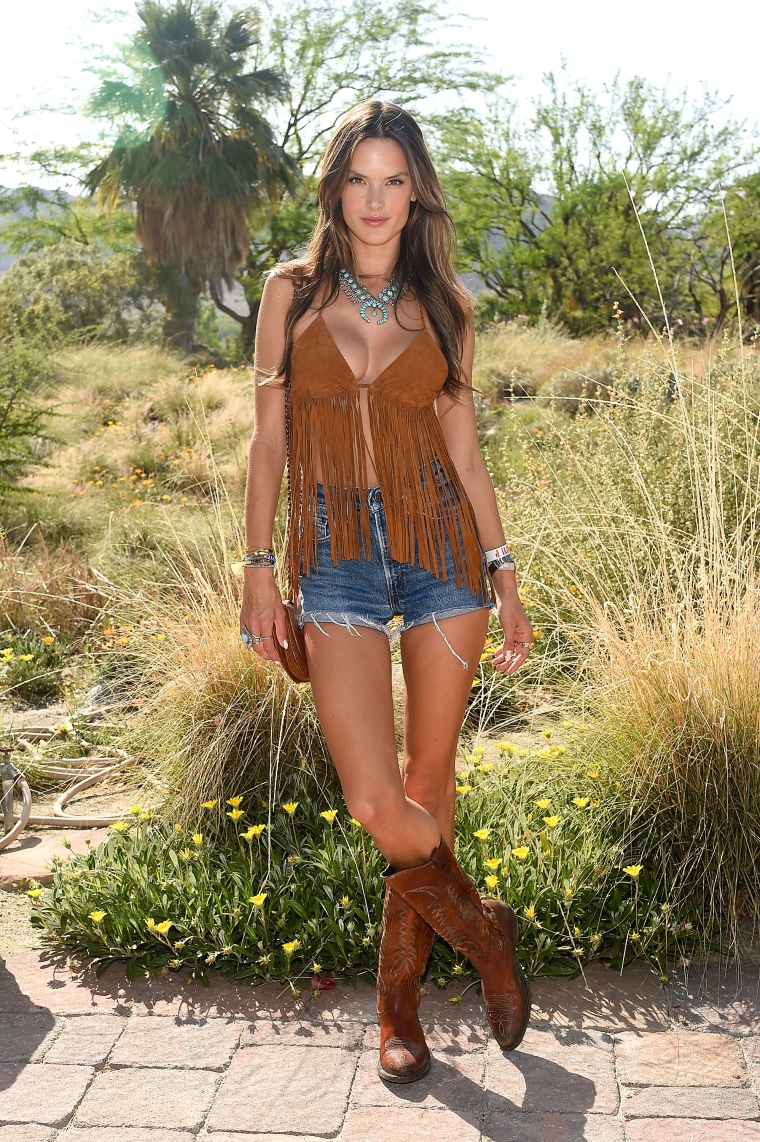 Here are a few of our favorite fringe pieces of the season:
AEO Suede Fringe Crossbody Purse, $70
Blank Denim Fringe Shorts, $98
Mango Suede Fringe Belt, $60
Ella Moss Jessie Fringe-Hem Pencil Skirt, $168
Minnetonka Maui Sandal, $53
River Island Fringed Biker Jacket, $118
ASOS Fringe Top in Burnout, $33
L*Space Audrey Fringe Bikini Top, $73
Mango Fringed Cotton-Blend Sweatshirt, $60
ASOS Fringe Suede Collar, $90
Jayley Silk Fringed Cape, $99
Zara Fringed Suede Jacket, $199
Vince Camuto Truman Fringe Dress Sandals, $84
Urban Originals Castaway Small Fringe Shoulder Bag, $90
Zara High Heeled Leather Booties, $119
Free People Fringe Poncho, $68