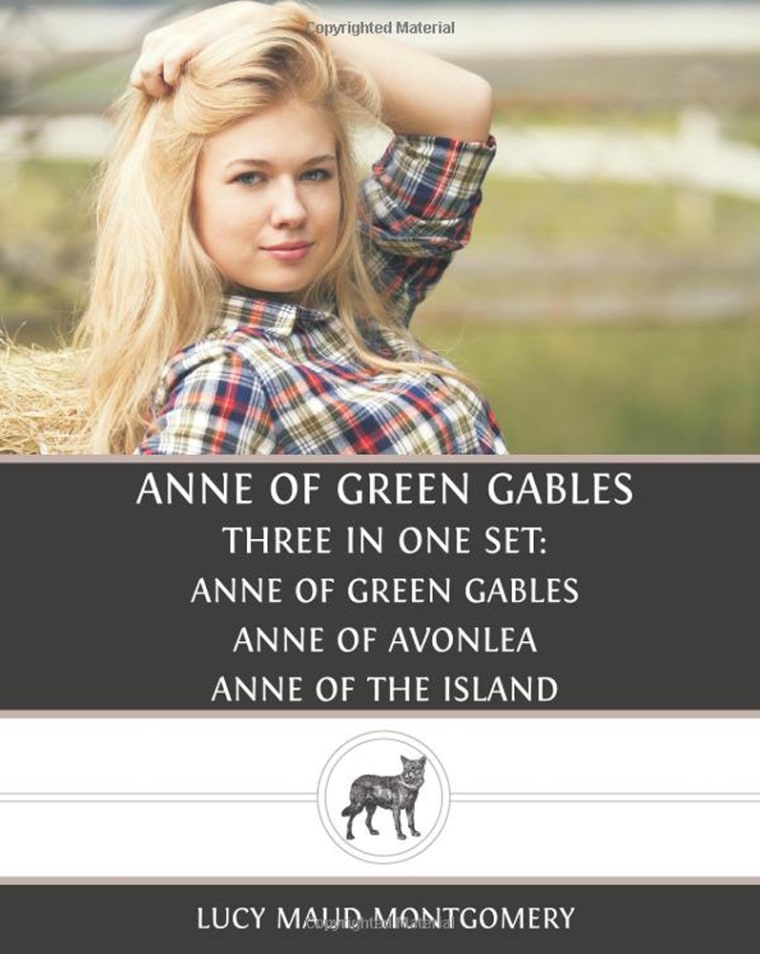 "Psst! Carrots! Carrots!"
Anyone who is a fan of the literary and 1980s film classic "Anne of Green Gables" understands the importance of heroine Anne Shirley's bright red locks. It was such a big, sensitive topic that it pushed the feisty, freckled orphan to break her school slate over classmate — and love interest — Gilbert Blythe's head.
But one Amazon.com independent publisher decided to give the beloved character a makeover, refashioning her into a voluptuous blonde on the book's cover — much to the public's horror.
The three-volume set, available for $13.49, was published on Nov. 27, 2012 and already boasts 321 reviews – mostly negative – and a paltry 1.5 (out of 5) stars. Fans of the Lucy Maud Montgomery trilogy are livid, harshly criticizing the unnamed mastermind who published the books via CreateSpace, the independent publishing engine on Amazon.com.
"Anne is not a sexy blonde," wrote one angry fan.
"She's a skinny, eleven-year-old girl with red hair who wears dresses, not Abercrombie knock-off flannel shirts," chimed in another.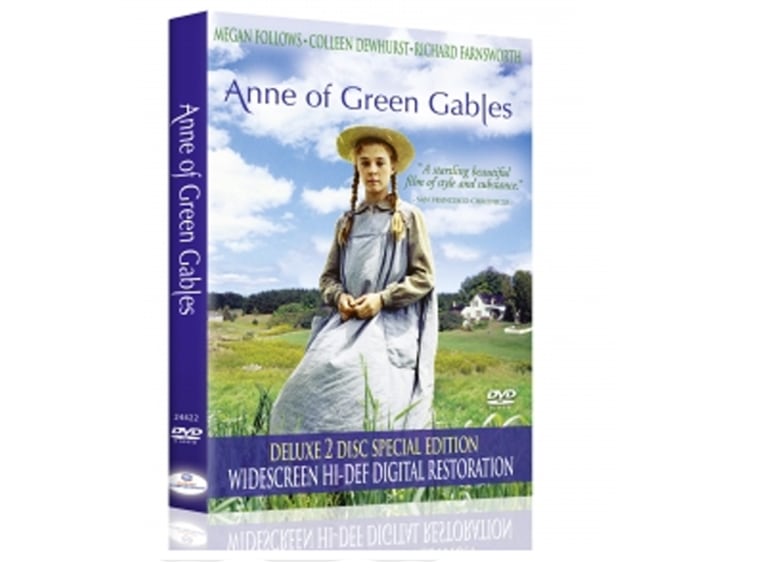 Originally published in 1908, "Anne of Green Gables" has sold over 50 million copies to date, but the content is now in the public domain so anyone has the right to self-publish it however they see fit. However, this latest edition seems to have really missed the mark.
"The book is brilliant [but this] cover is so blatantly sexualized, it's ridiculous. Anne was a redhead from the early 1900s, not a blonde from 2013," wrote Amazon.com reviewer Patricia Grimshaw. "Buy the book, but no, please lord, not this edition."
AnneofGreenGables.com, a site dedicated to helping maintain the enduring classic's popularity, was equally as disappointed, writing on Wednesday, "Anne's red hair is an important part of her character. Her insecurities are fuel for her imaginative outbursts."
"It is an absurd selection," Mary Beth Cavert of the L.M. Montgomery Literary Society told TODAY.com. "It is gratifying to see the fans rise up with humor, passion, and insight to put this odd thing in its place – on the back shelf!"
This isn't the first time a book has been judged by its (new) cover: fans criticized the modern, 50th anniversary update to Sylvia Plath's "Bell Jar," and said the latest redesign of Truman Capote's "Breakfast at Tiffany's" looks more like a chick-lit book than an American literary classic.
"Redesigning feminist staples and classic literary ladies to be more appealing to the larger and more lucrative chick lit audience is apparently a common practice," wrote Jezebel writer Tracie Egan Morrissey. And a sad one at that.
What do you think of the trend? Let us know!
More from TODAY:
'You're not invited' alerts: New wedding trend stirs controversy
Too stylish, too soon? Kid fashion blogs draw critics