Art deco details, sumptuous color and tactile textures…we're never seen nail art look this, well, refined!
"While summer is all about bright, loud colors, fall brings more sophistication to the table," reveals Sarah Waite of Chalkboard Nails, who continuously wows us (and her 125K Instagram followers) with her innovative designs. "Modern neutrals, smoky shades, moody jewel tones, and vampy reds are all en vogue for the cooler season. Combine glossy and matte nail polishes in a mixed finish manicure for a surprising look, or go the classic route with subtle patterns."
Half moon nail art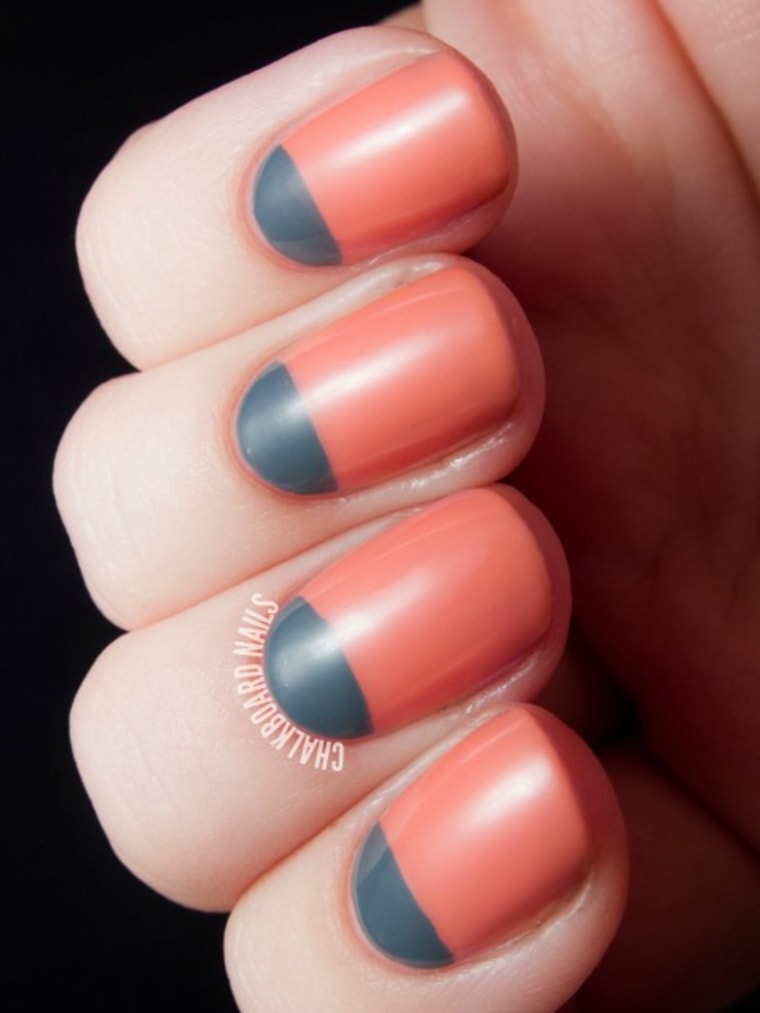 "Gray really grounds bright shades and adds a great element of chic-ness," says Waite, who whipped up this stunning persimmon-and-slate half-moon mani.
Matte color mix nail art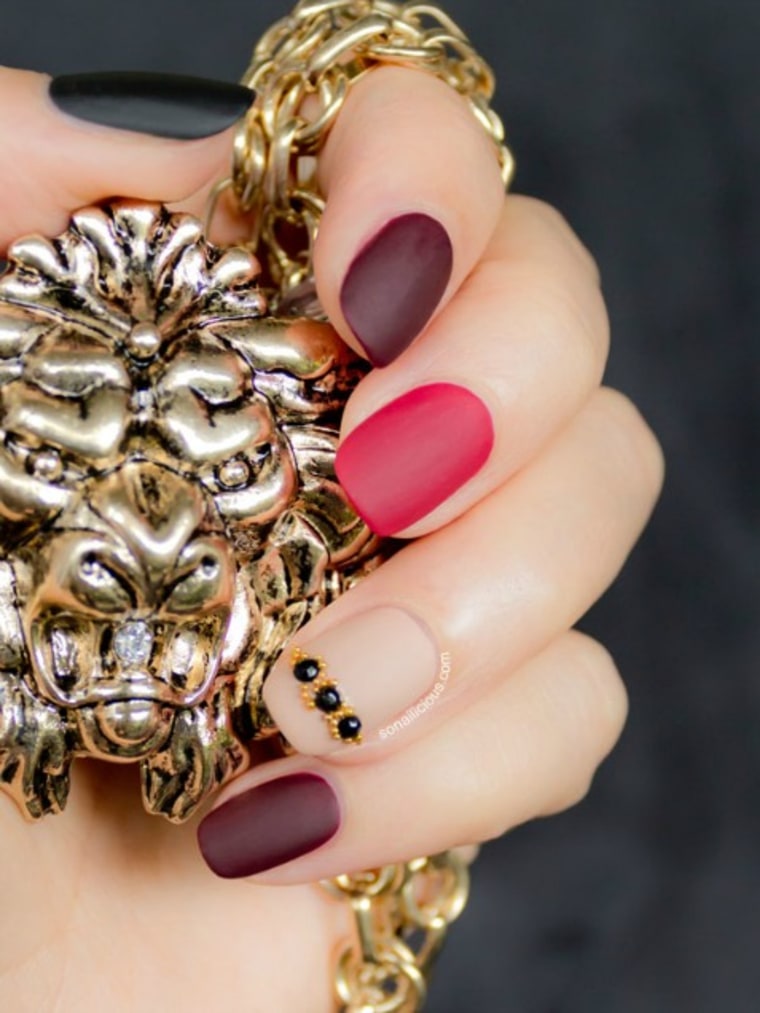 So Nailicious paired luxe colors, matte texture and just a touch of embellishment to sophisticated effect. The results make us want to buy a camelhair coat and book a flight to Paris.
Nude and red nail art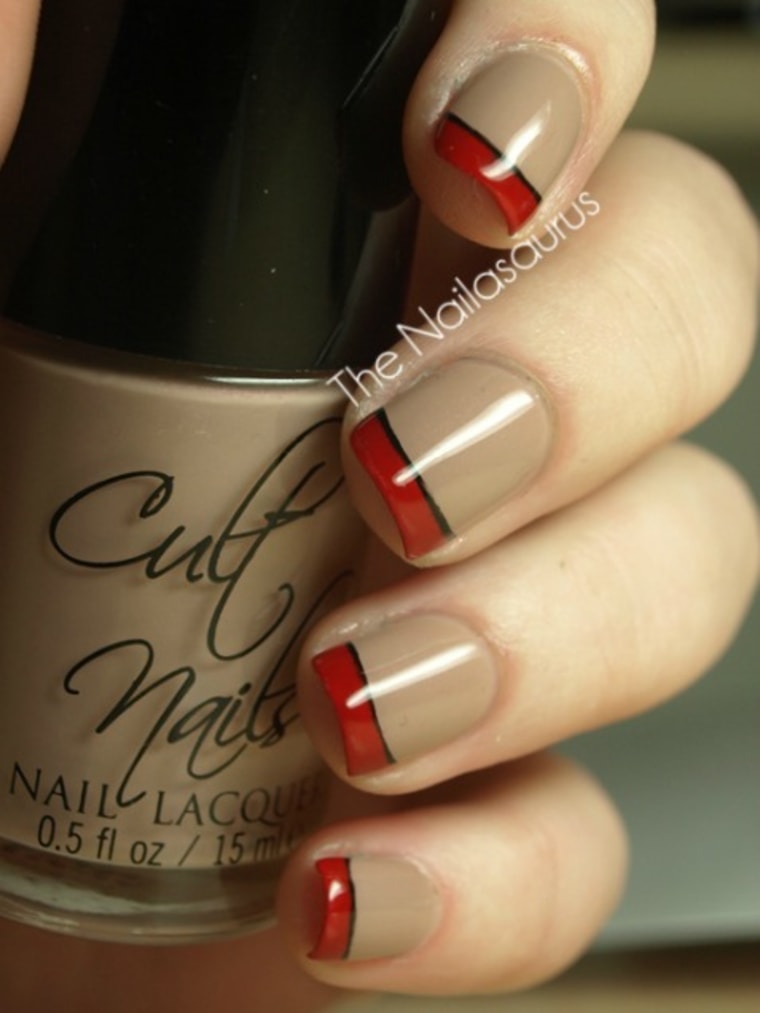 The Nailasaurus took the two chicest polish colors—nude and red—and combined them in one flawless mani.
Lace trim nail art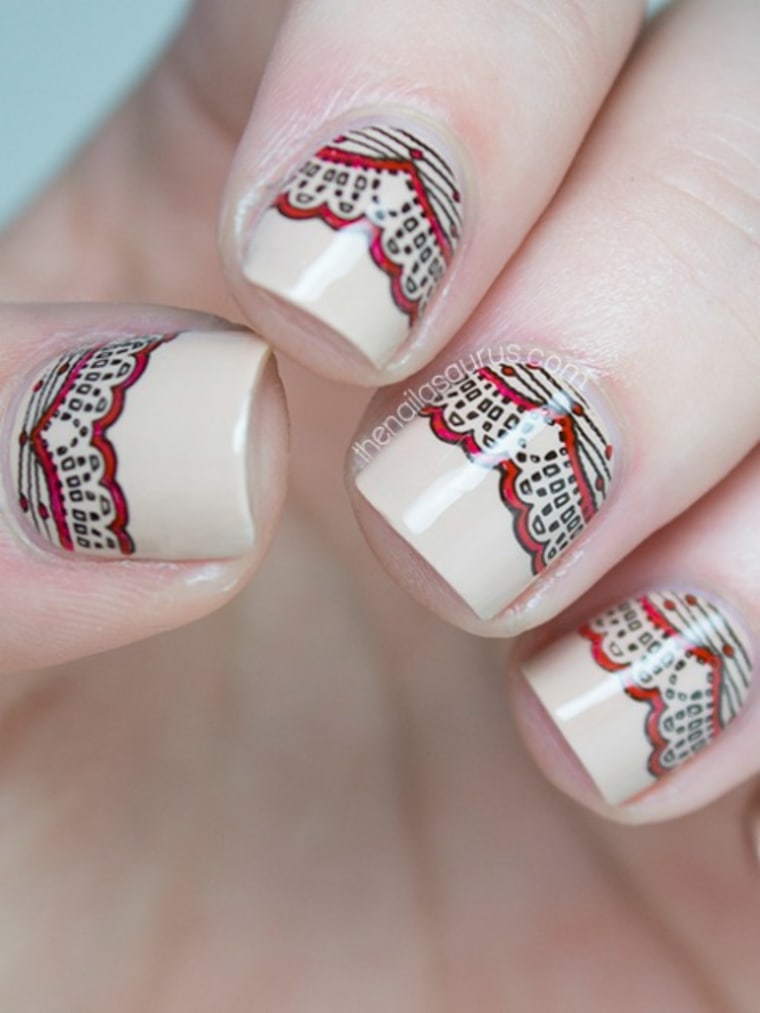 These lacy nails look like the labored-over finish on a couture gown. The Nailasaurus created the look with stamping plates and three shades of polish.
Deco pattern nail art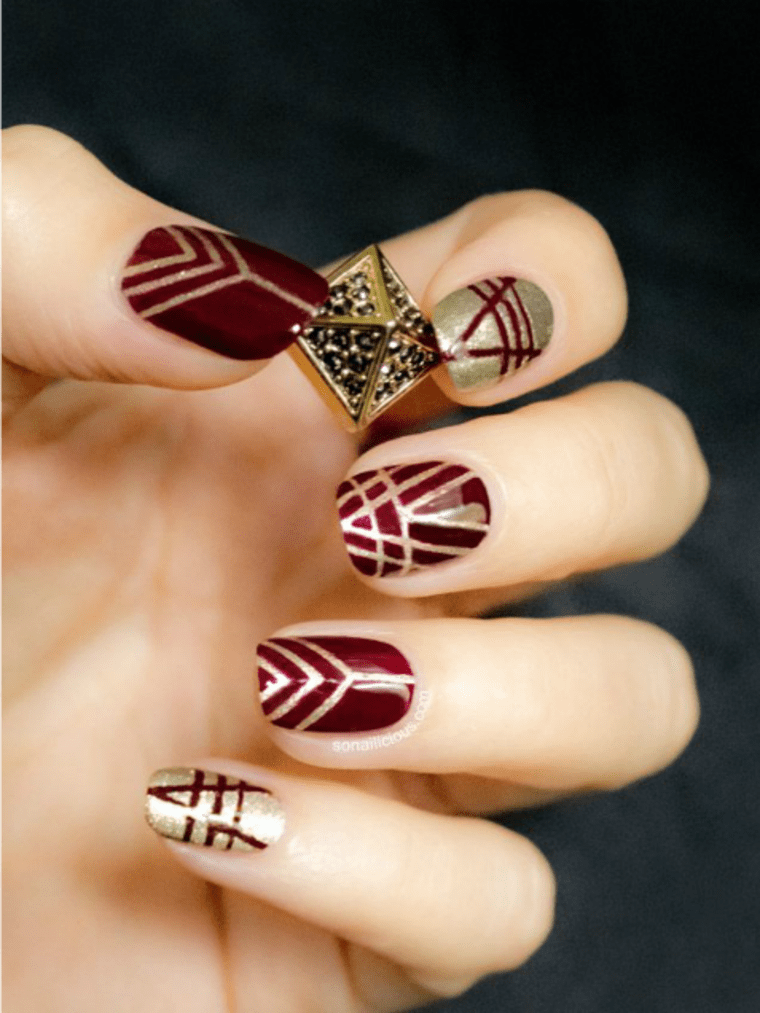 Perfect for a dimly lit date night, So Nailicious's Gatsby-era nails couldn't be more glamorous.
Black and gold nail art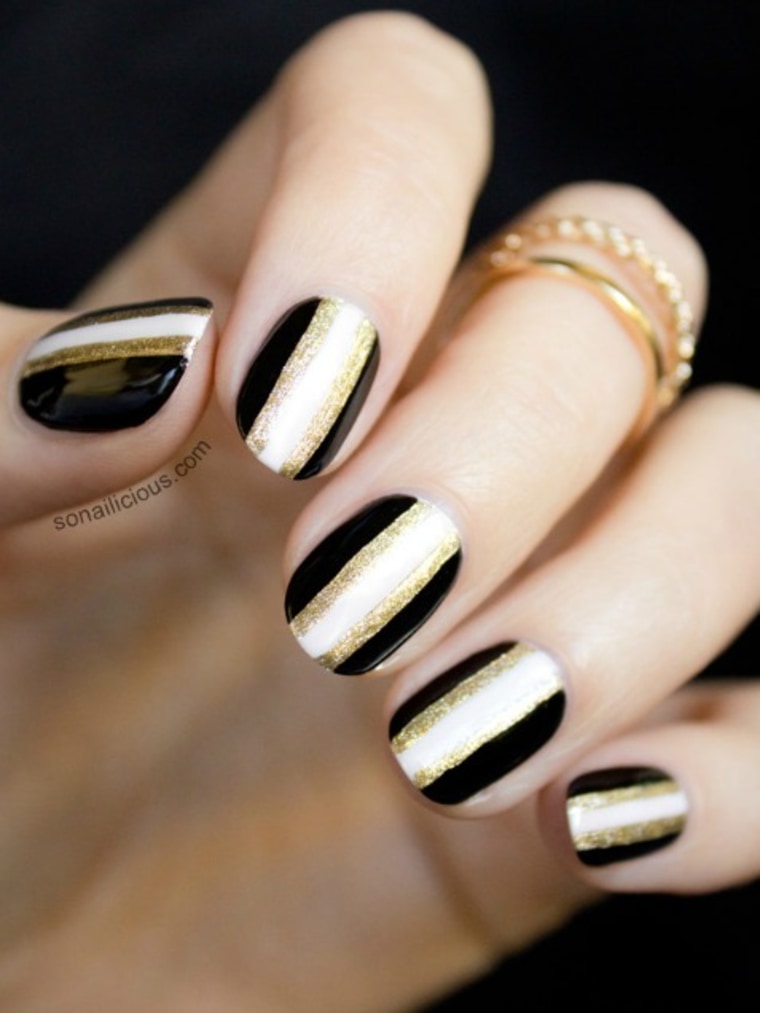 Not only is this mani striking and seductive — the elongated design makes your hands look longer and lovelier.
Gold explosion nail art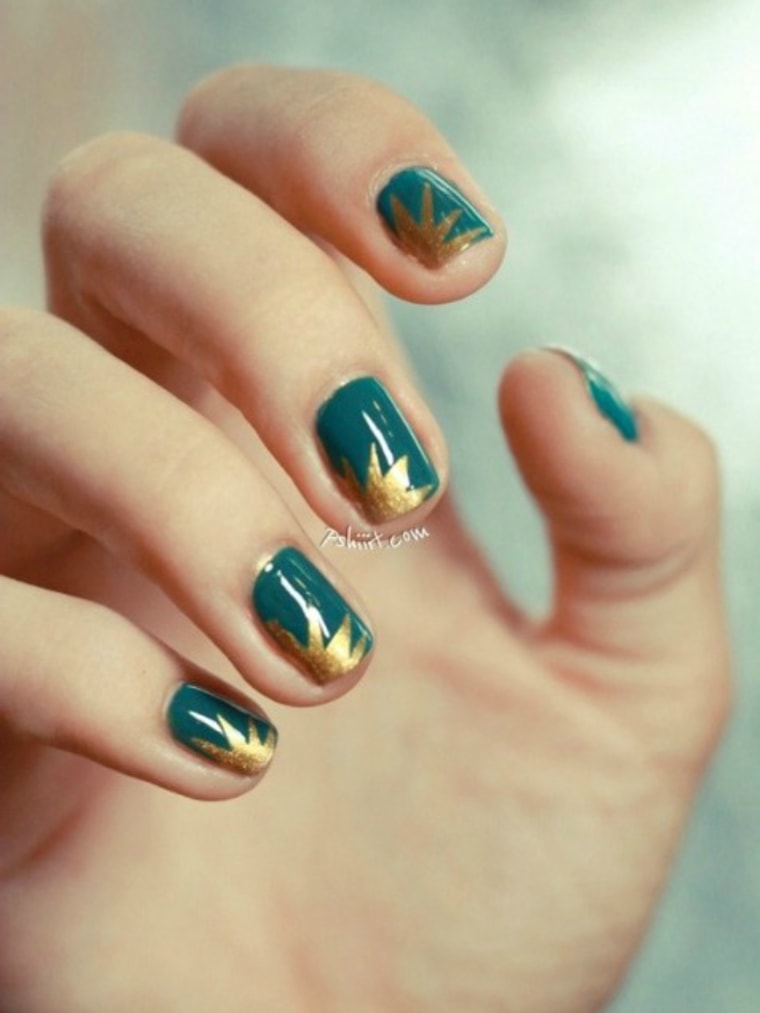 French nail art star Pshiiit created these alluring sunburst nails. The combo of teal and gold is an ode to autumn, but you can experiment with your choice of creamy solids and metallics, like aubergine and silver or navy and rose gold.
Glittery chevron nail art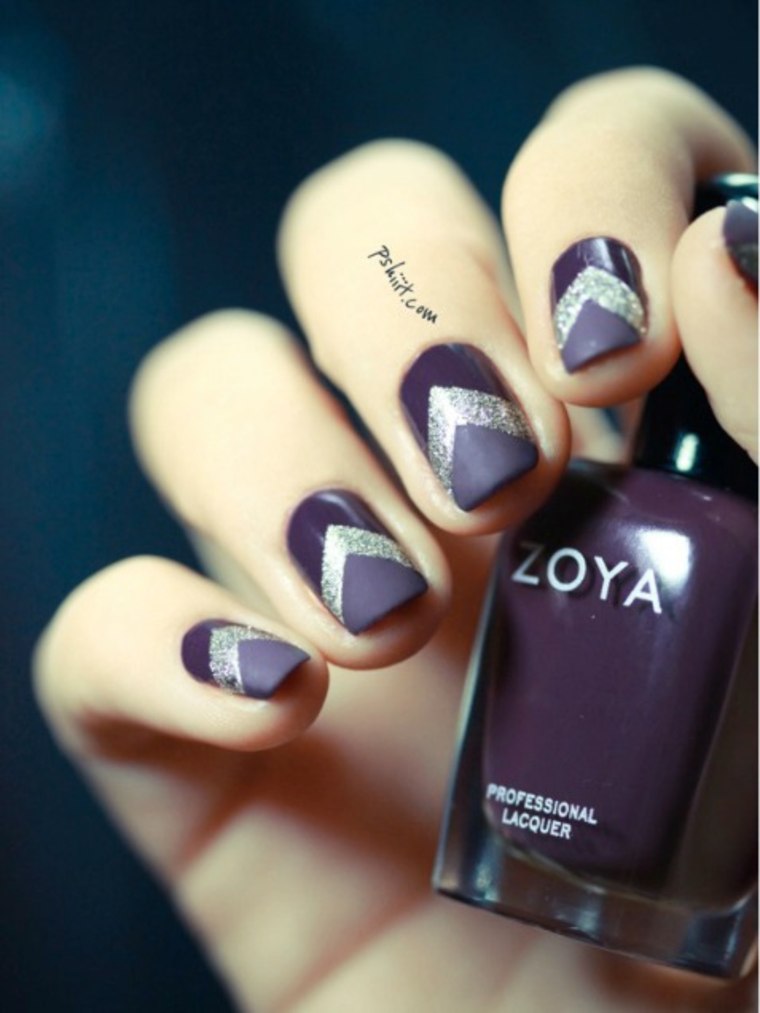 We're loving this mix of textures and tonal colors. It turns usually cheerful chevron into moody magic.
Artsy blocks nail art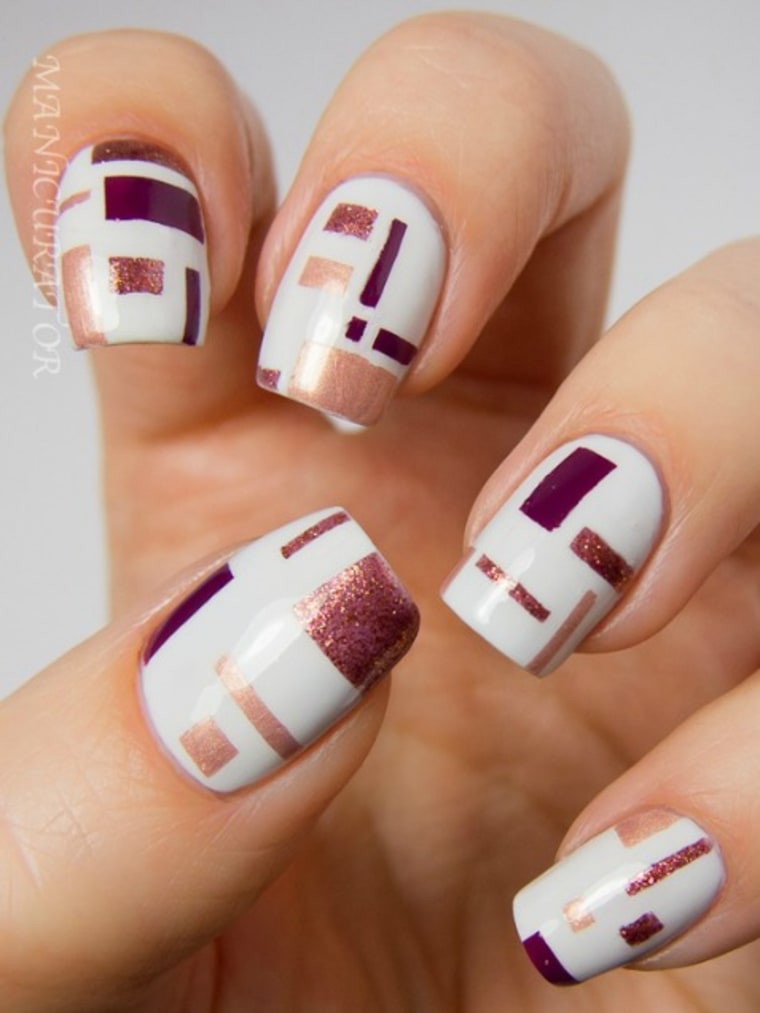 Manicurator was inspired by the "neoplastic" De Stijl art movement, proving that nails truly are the a modern canvas.
Ombre gray nails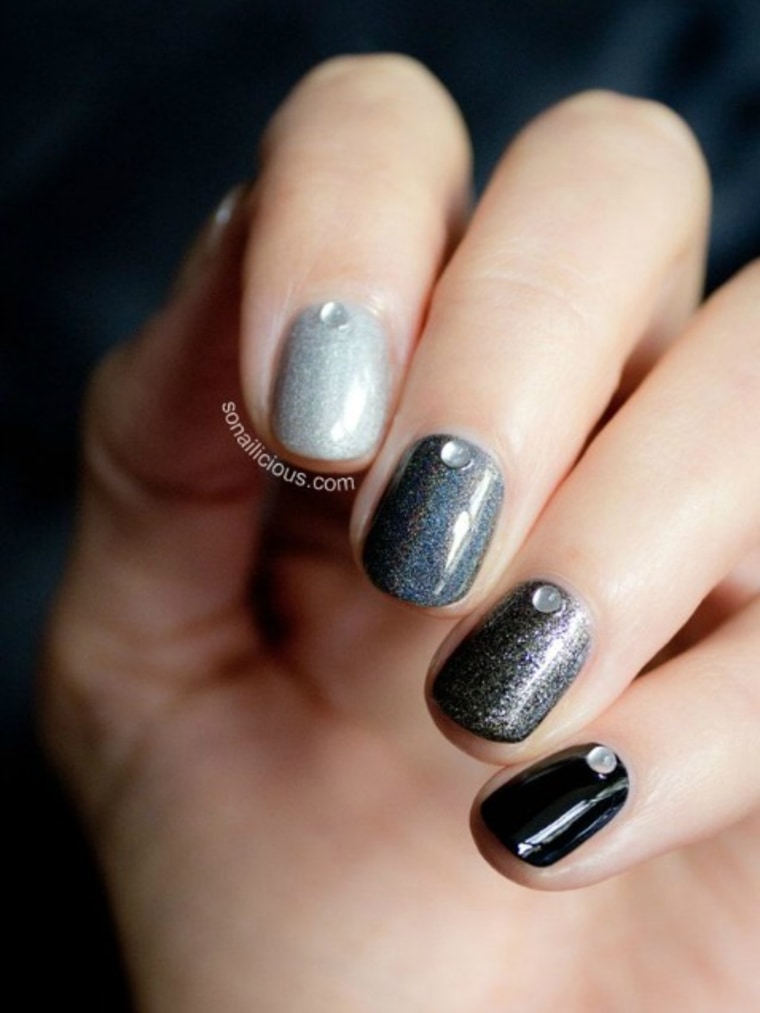 Gray's been deemed the color of the decade — and So Nailicious shows off all its many variations on her fingertips.
Studded outline nails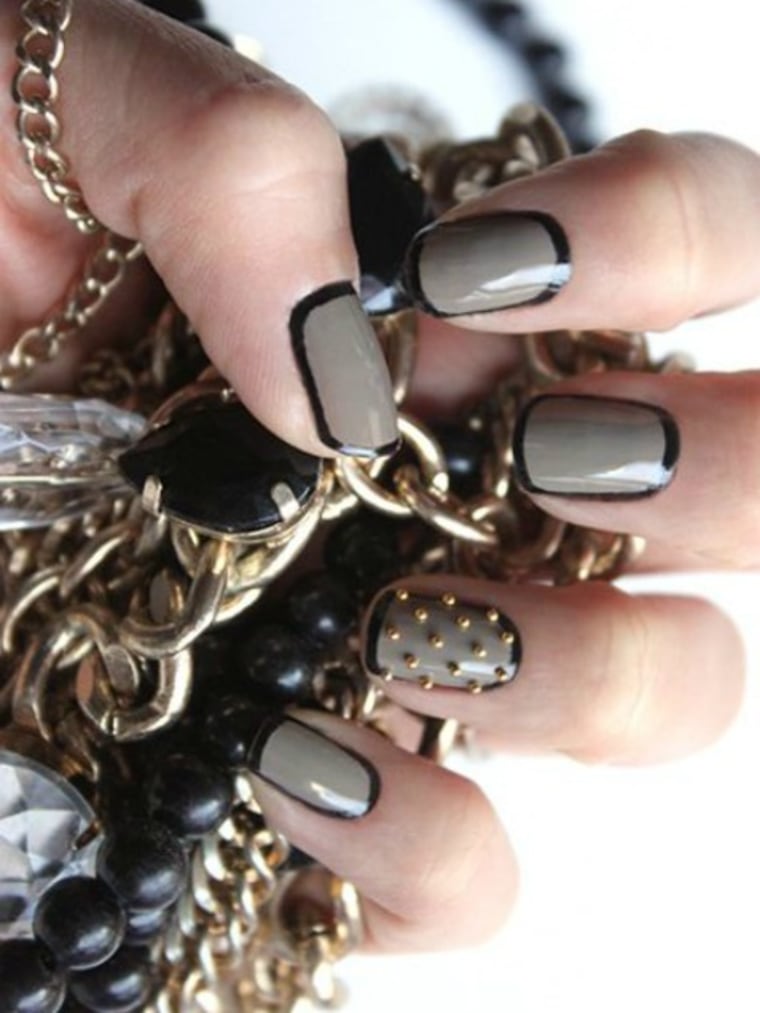 Syl and Sam incorporate multiple fall trends into one high-fashion mani, from accent nails to hardware to outlines.
Color-only gal? "Reach for dove greys, caramels, and slate blues for something understated," suggests Waite. "Want something with a little more drama? Try oxbloods, deep taupes, and emerald greens."