From New Yorkers craving cashmere (it's not just for prep-school, Blair-Waldorf types) to Hoosiers looking to party in a classy cocktail dress to Floridians seeking out the most popular color of the season (orange!), our friends at Google have shed light on your current, must-have shopping lists.
We've narrowed down an option for each state that we know you'll covet — just be sure to scoop it up before your neighbor finds it first.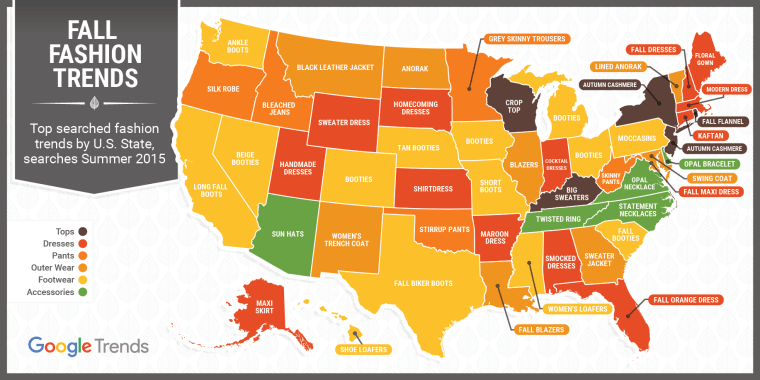 Plus, scroll to the bottom to discover the No. 1 item that shoppers across the country — from South Carolina to Iowa and beyond — are loving.
Alabama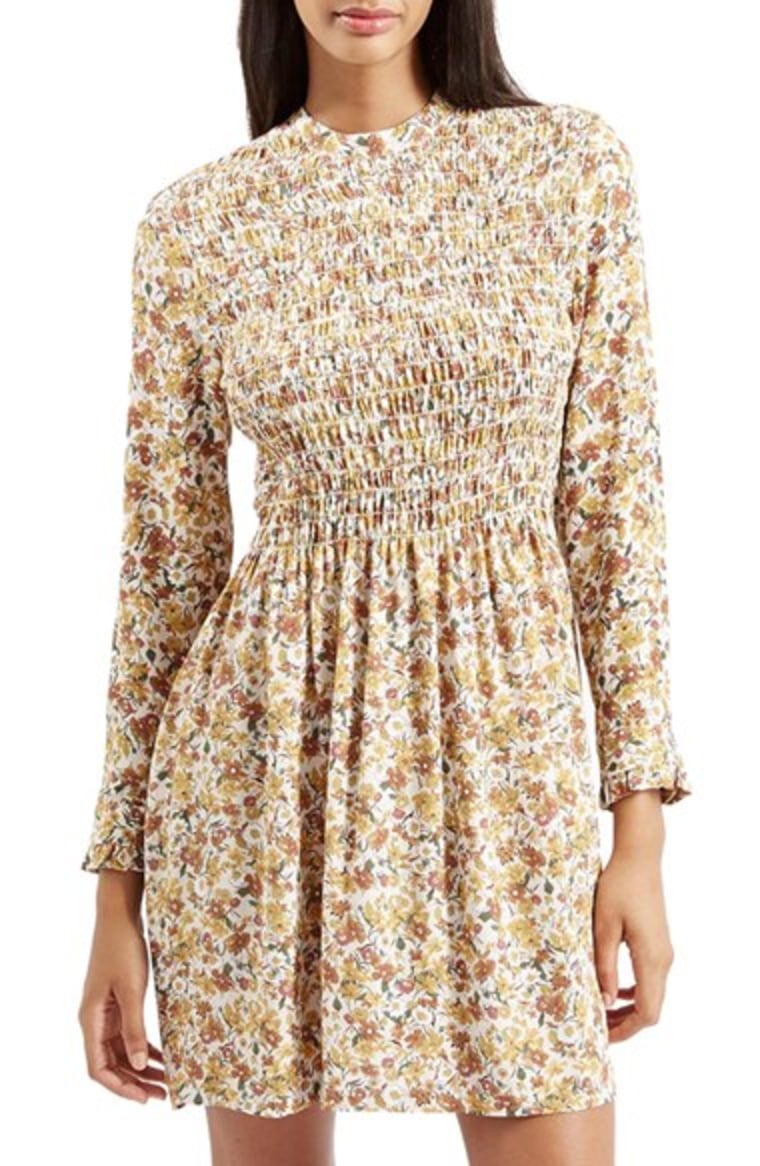 Fashion item: Smocked dresses
Our pick: Topshop Floral Print Smocked Dress, $90
Alabama women are embracing the bohemian mood of the season by searching for Isabel Marant-inspired smocked dresses. These Southern belles are about to be transformed into French babes before our very eyes.
Alaska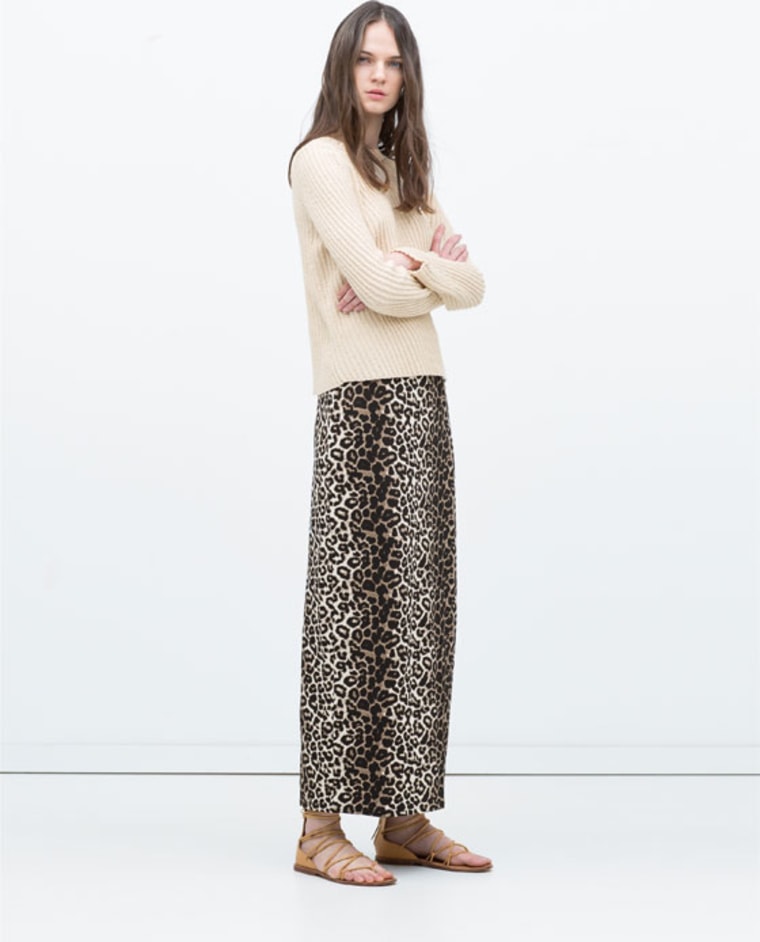 Fashion item: Maxi skirt
Our pick: Zara Long Straight Skirt, $30
Alaskans are staying in the style game with a search for maxi skirts. We found one that feels transitional for fall and perfect for cooler temps — just pair with boots or chunky platforms and add a sweater.
Arizona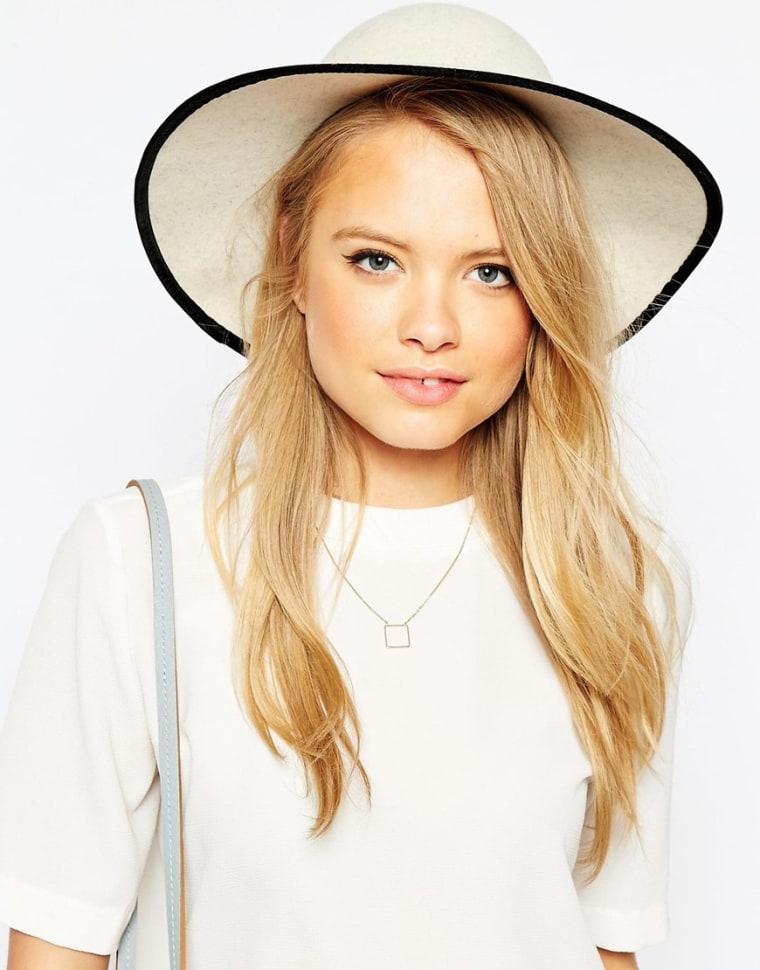 Fashion item: Sun hat
Our pick: ASOS Felt Floppy Hat, on sale for $15
Well, this is further proof that West Coast states really don't experience seasons the way the rest of the U.S. does. If you're in Arizona and you don't own a hat to block out the sun, try an on-trend felt version that feels a bit more fall than a typical straw iteration.
Arkansas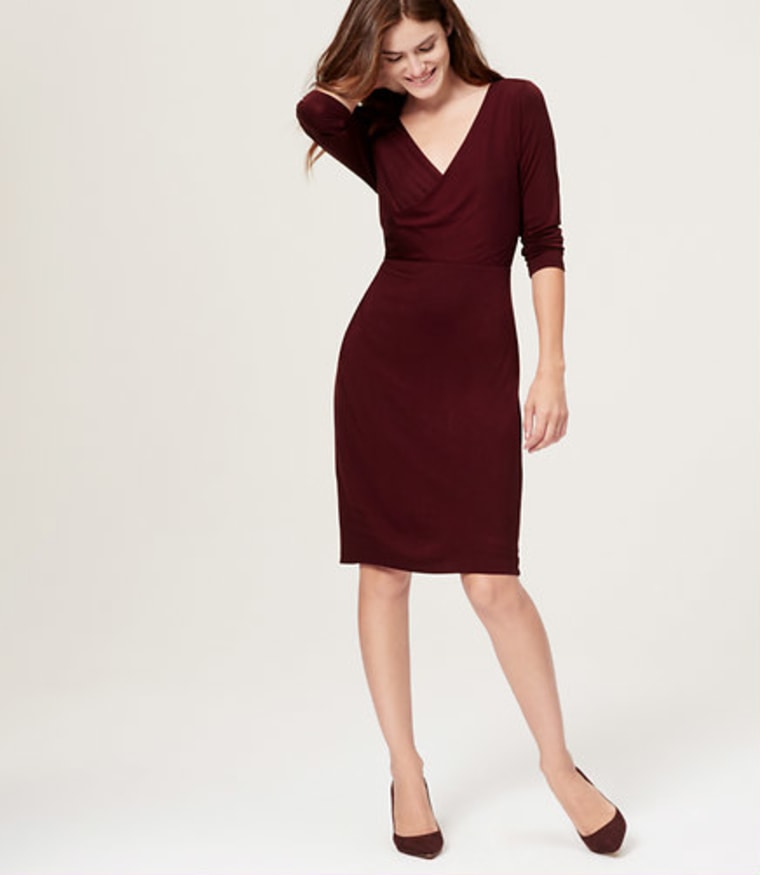 Fashion item: Maroon dress
Our pick: LOFT Wrap Dress, $80
This perennially popular fall shade is a total no-brainer. Savvy Arkansas shoppers should scoop up a day-to-night version like this one from LOFT.
California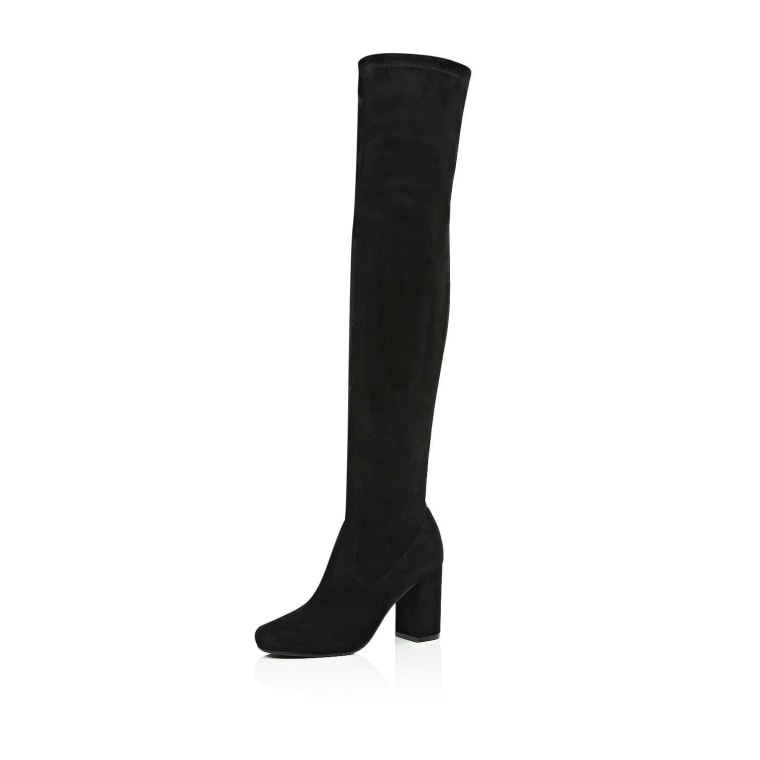 Fashion item: Long fall boots
Our pick: River Island Black Smart Over-The-Knee Boots, $150
We love fall's over-the-knee boots and are thrilled to see Californians embracing the trend (even though they may still be experiencing beach weather)! Whether you pair them with a mini skirt or wear with jeans, these boots go beyond California-cool.
Connecticut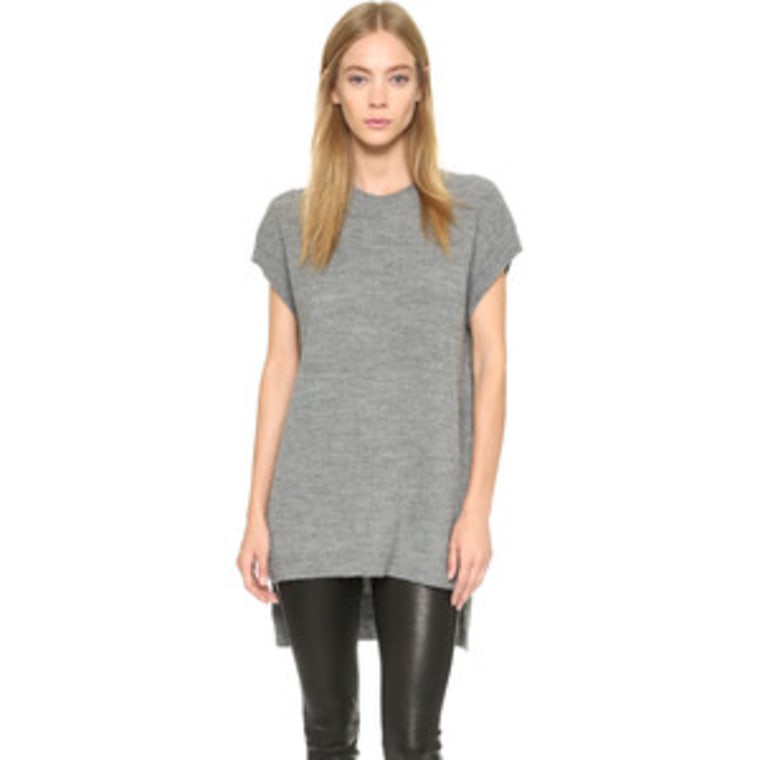 Fashion item: Kaftan
Our pick: DKNY Roll Sleeve Mini Stripe Caftan, $38
Looks like the boat-shoe wearing, Yale-going "Nutmeggers" are branching out on the fashion front. Kaftans are decidedly more carefree and bohemian than the traditional sweater sets often associated with this state. Just stick a turtleneck underneath and you'll be all set for fall!
Delaware & Virginia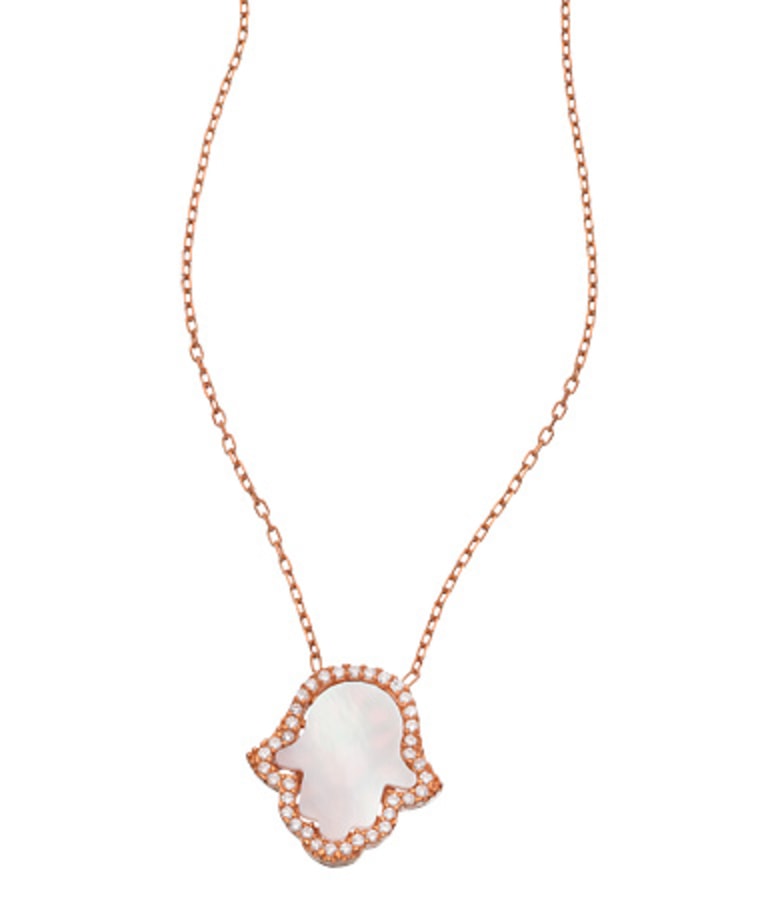 Fashion item: Opal bracelet and opal necklace, respectively
Our pick: Rebecca Minkoff White Opal Two Stone Cuff, $68 and SKU Jewelry CZ And Opal Hamsa Pendant, $85
We'd say that Delaware takes the cake for the most random Google search with opal bracelets, but Virginians are searching for opal too – this time in the form of a necklace! Apparently pretty jewelry is always a priority in these two states.
District of Columbia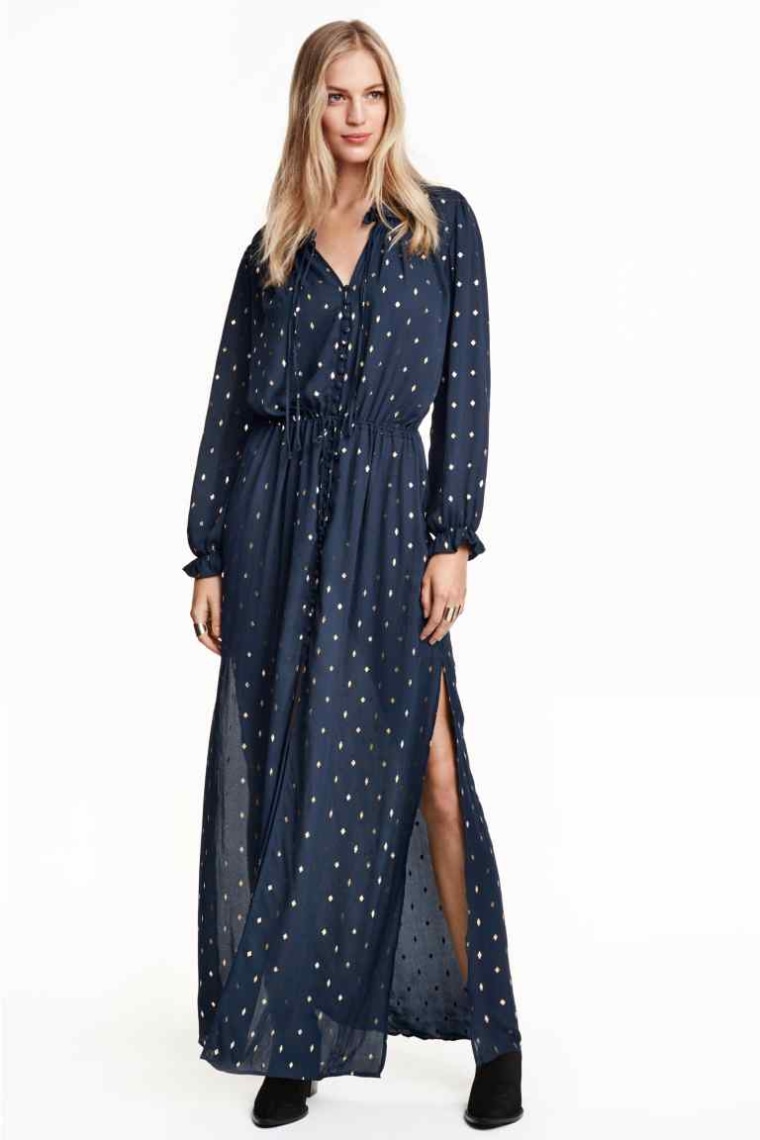 Fashion item: Fall maxi dress
Our pick: H&M Chiffon Dress, $60
Women residing in our nation's capital seem to have a firm handle on the season's trends – they're on the lookout for new maxi dresses that boast long sleeves and are ideal for wearing with boots. Guess it's not all pant suits and power dresses after all!
RELATED: Nikki Reed proves that the maxi dress is a year-round staple
Florida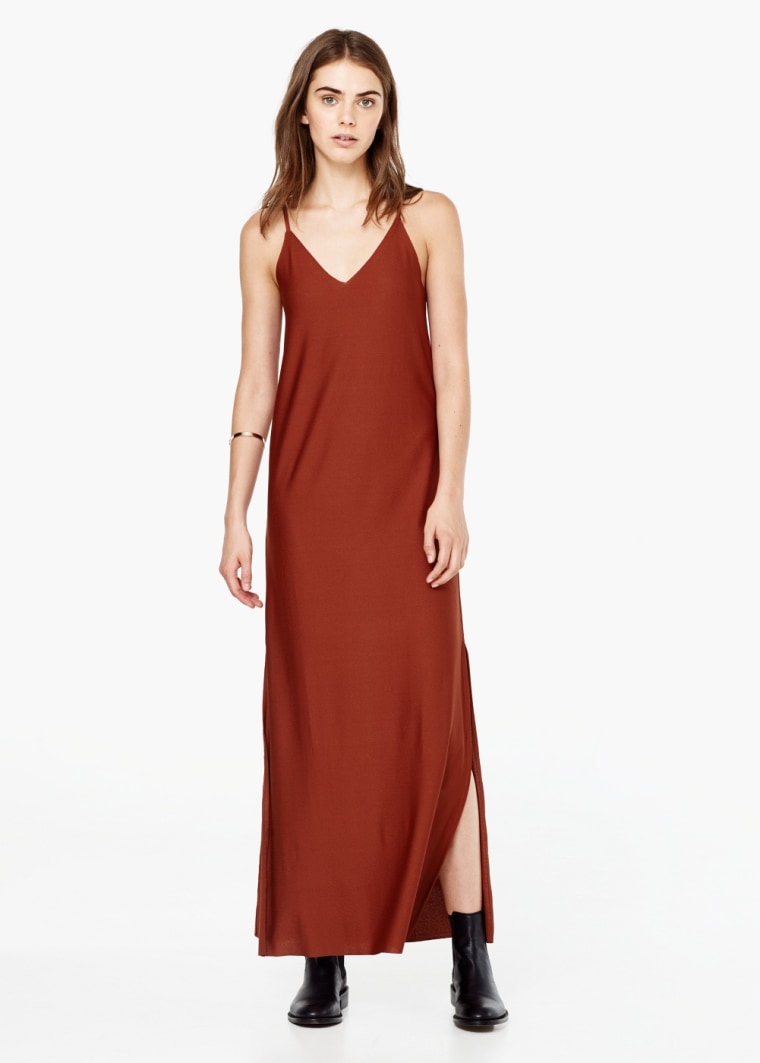 Fashion item: Fall orange dress
Our pick: Mango Side Slit Gown, $70
Floridians got the memo — this season, orange really is the new black. Whether you opt for a bright shade or choose something more muted and fall-like, this on-trend hue is making waves as more than just the state's official fruit.
Georgia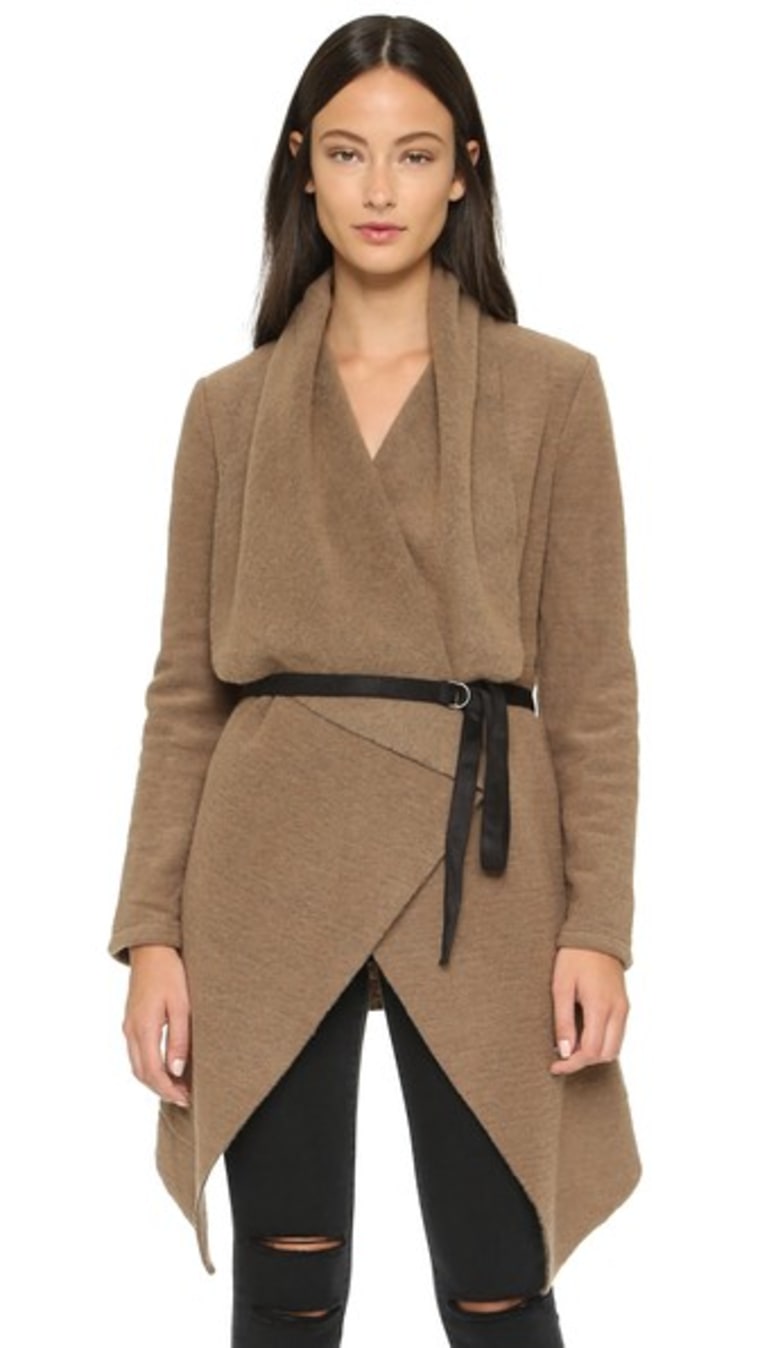 Fashion item: Sweater jacket
Our pick: BB Dakota Nico Jacket, $115
Smart Southerners are merging their outerwear options and searching for a sweater jacket for cool fall days. We like a wrap silhouette for blanket-like warmth and maximum sophistication.
Hawaii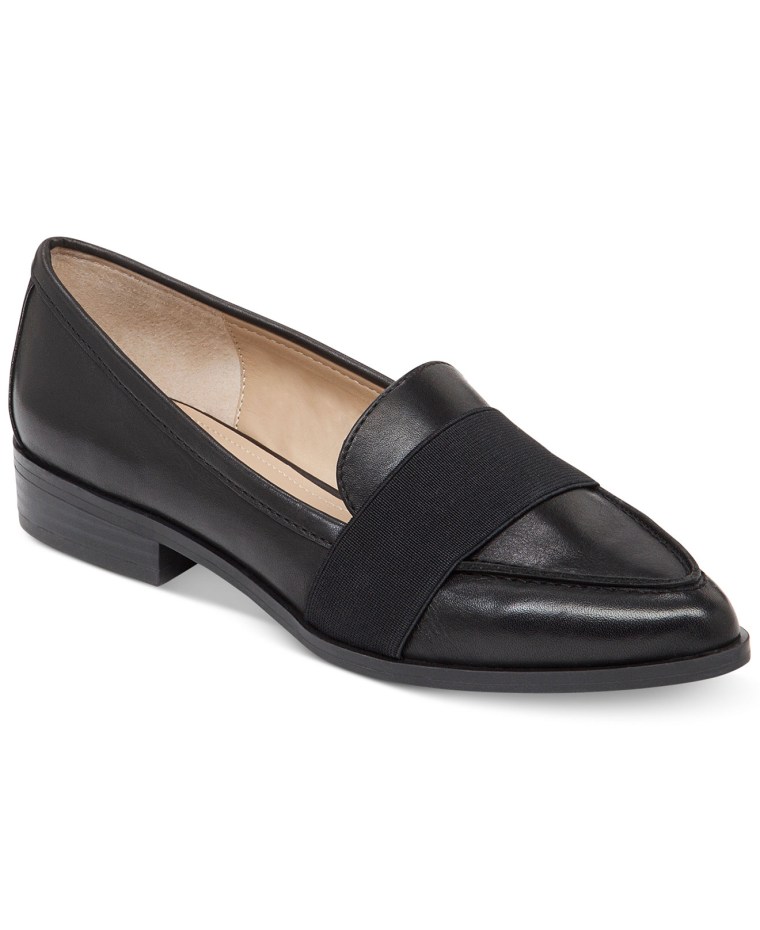 Fashion item: Shoe loafers
Our pick: BCBGeneration Jo Loafer, $62
While they may seem to be a strange choice for navigating Hawaii's beaches and jungles, loafers are a practical footwear option for the office just about anywhere. They've also never been more popular. We suppose Hawaiians have to work, too — though we're sure they'd rather be surfing!
Idaho
Fashion item: Bleached jeans
Our pick: Topshop Moto Milo Rigid Skinny Jeans, $70
If this is what Idahoans want, we suggest they keep the retro vibe going with a throwback silhouette. This high-waisted pair feels like a perfectly vintage look — flared or wide-leg jeans are back, too!
Illinois & Louisiana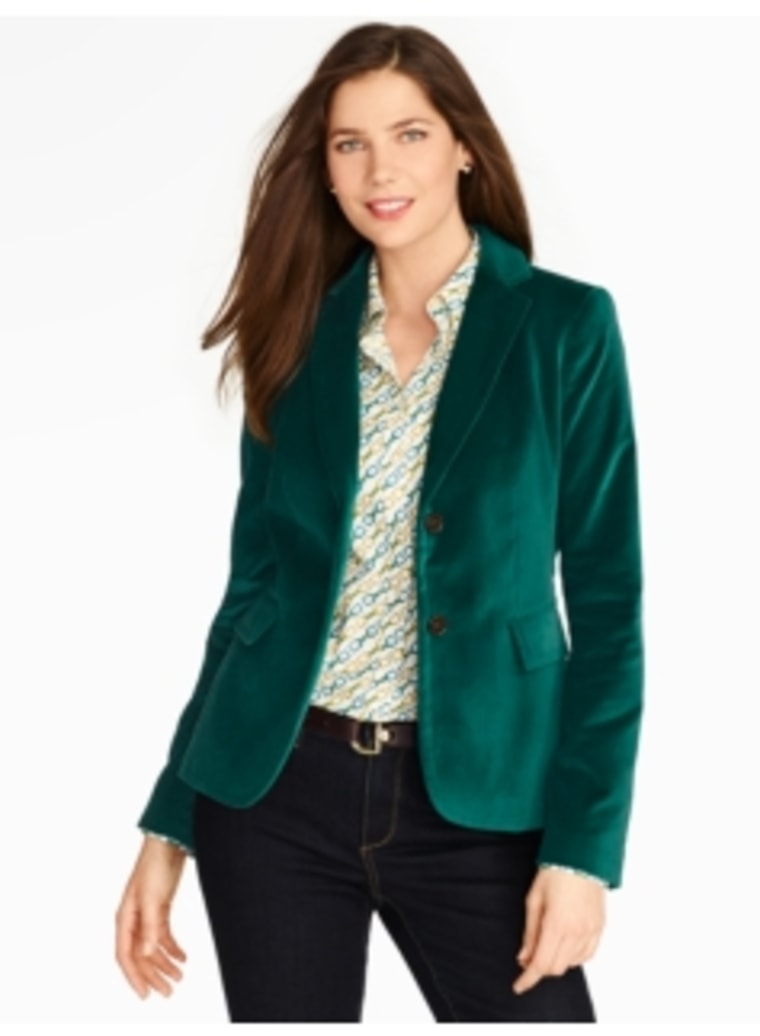 Fashion item: Blazers
Our pick: Talbots Winter Velvet Blazer, $129
It appears to be all business in Illinois and Louisiana. For a fresh take on the blazer for fall, why not opt for a velvet style? We love that this luxe material can be dressed up or down, depending on where you're going.
Indiana & South Dakota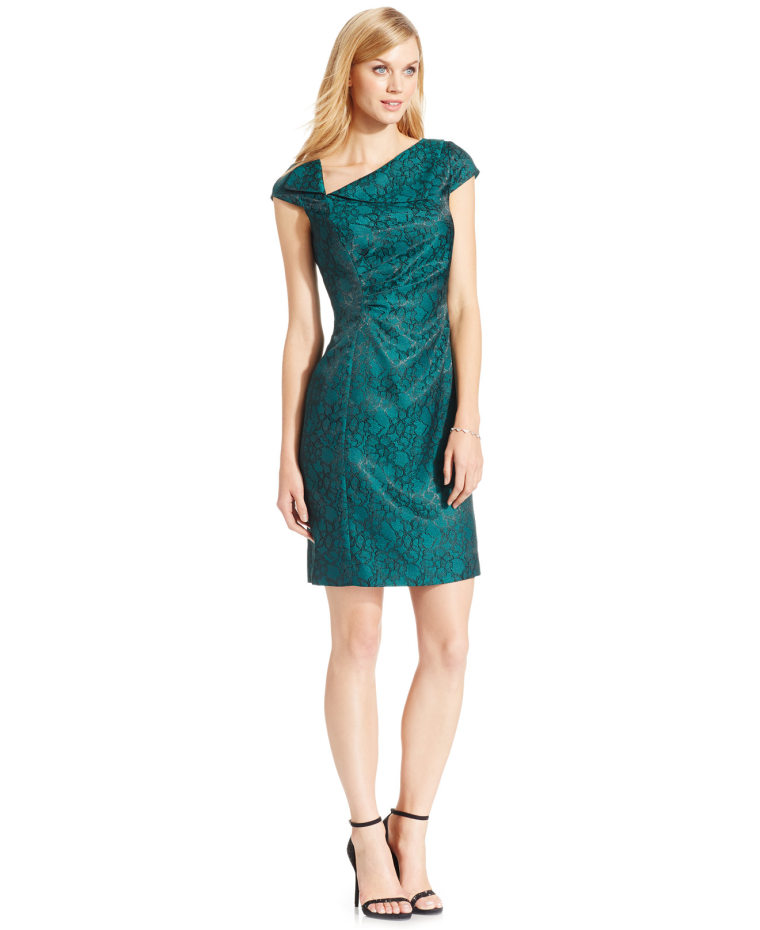 Fashion item: Cocktail dresses and homecoming dresses, respectively
Our pick: Tahari ASL Asymmetrical-Neck Printed Sheath Dress, $102
While South Dakotans are getting a bit ahead of themselves by searching for prom dresses already, we can relate to the Hoosiers' desire to keep an updated array of cocktail dresses stashed in the closet. Find a style that works best for you, or consider Rent the Runway for one-time needs.
Kansas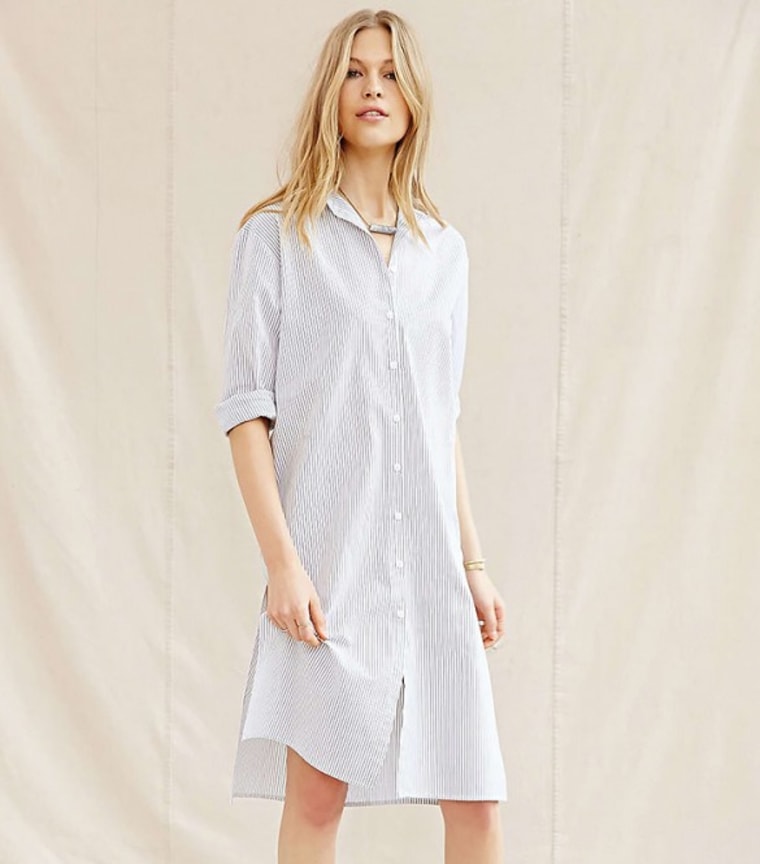 Fashion item: Shirtdress
Our pick: Urban Renewal Remade Poplin Shirt Dress, $69
The Jayhawks hit on one of our favorite trends of the season: a classic shirtdress. You can find iterations in flannel, chambray, printed chiffon, and more. So decide how dressy you want to go and make this your new go-to piece.
Kentucky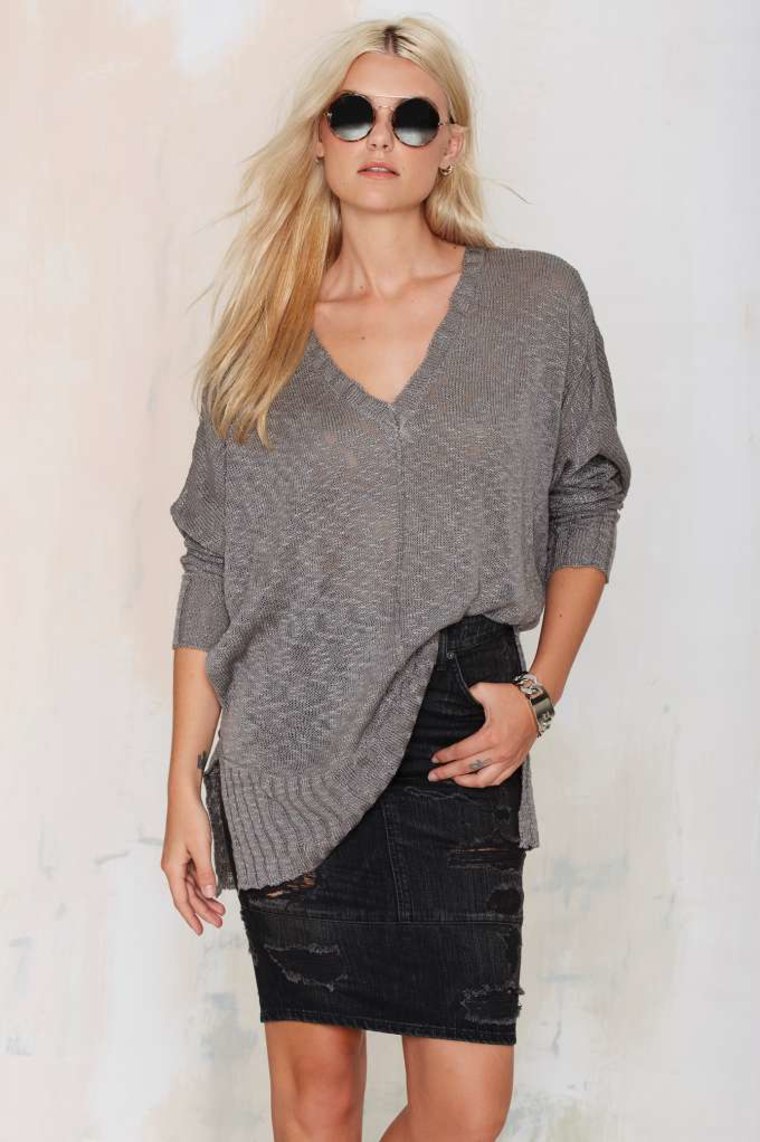 Fashion item: Big sweaters
Our pick: Easy Does It Oversized Sweater, $58
Kentuckians are opting for comfort, and who can blame them? Oversized, chunky knitwear is a fall essential — and indulgence.
Maine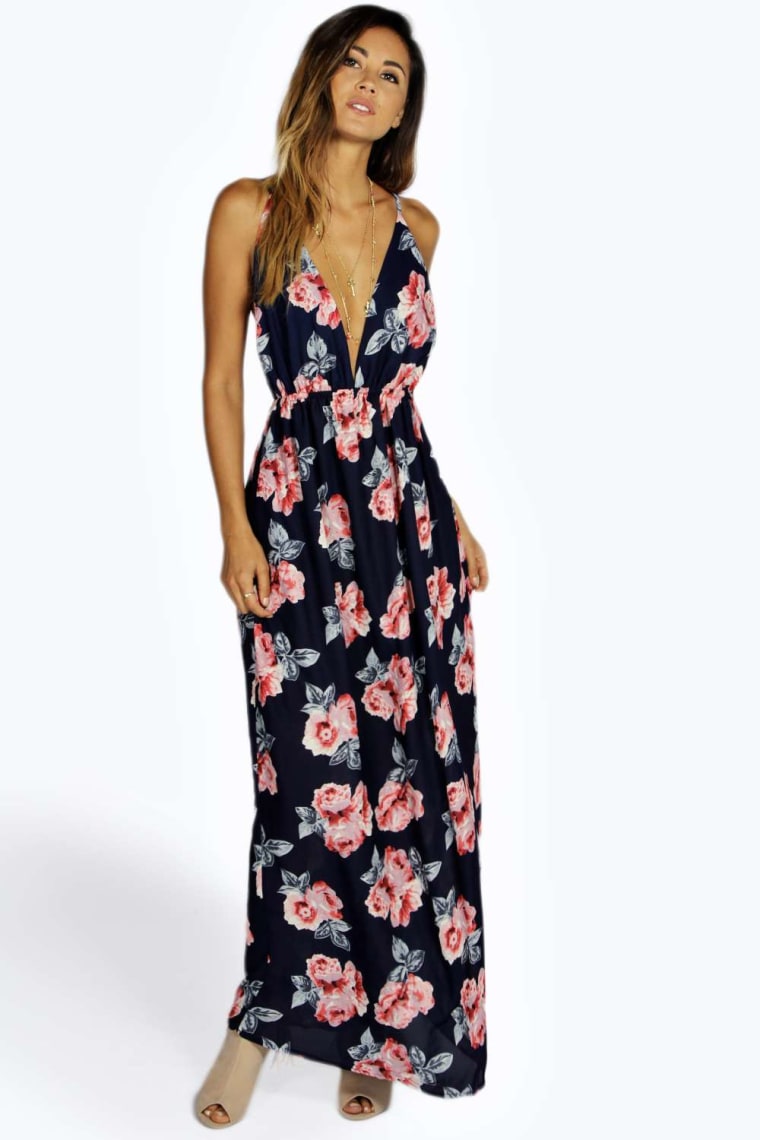 Fashion item: Floral gown
Our pick: Boohoo Fabia Floral Plunge Chiffon Maxi Dress, $35
Down Easters are clinging to remnants of summer while searching for a floral gown. To give this piece a more seasonally appropriate spin, look for one with a navy or black base and moody vibe.
Maryland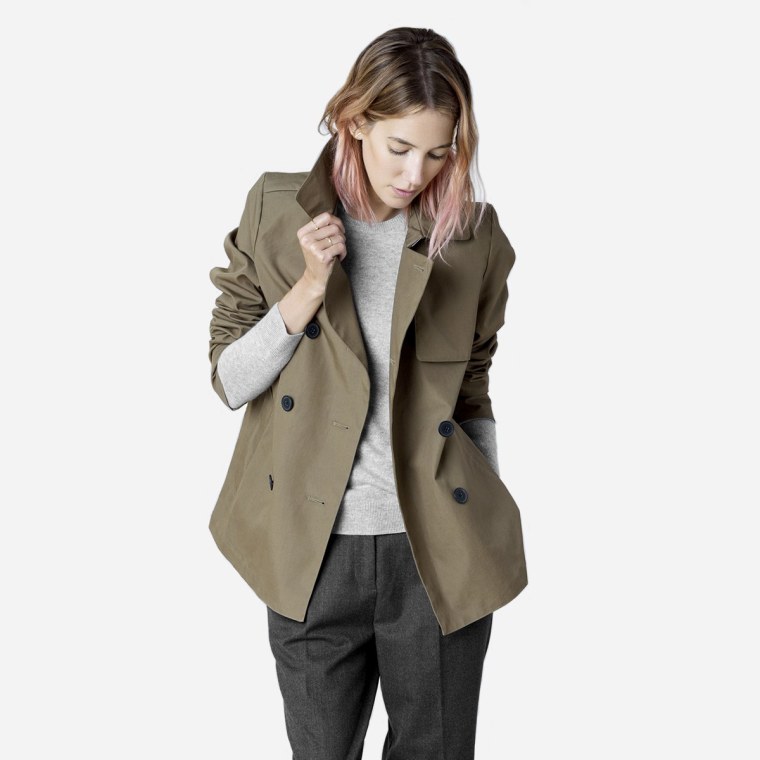 Fashion item: Swing coat
Our pick: Everlane The Swing Trench, $138
Classic and cool, an A-line coat is something every woman should own and those in Maryland are stepping up to the plate. Whether you choose wintery wool or lighter weight cotton, you'll be layering this piece over everything you own.
Massachusetts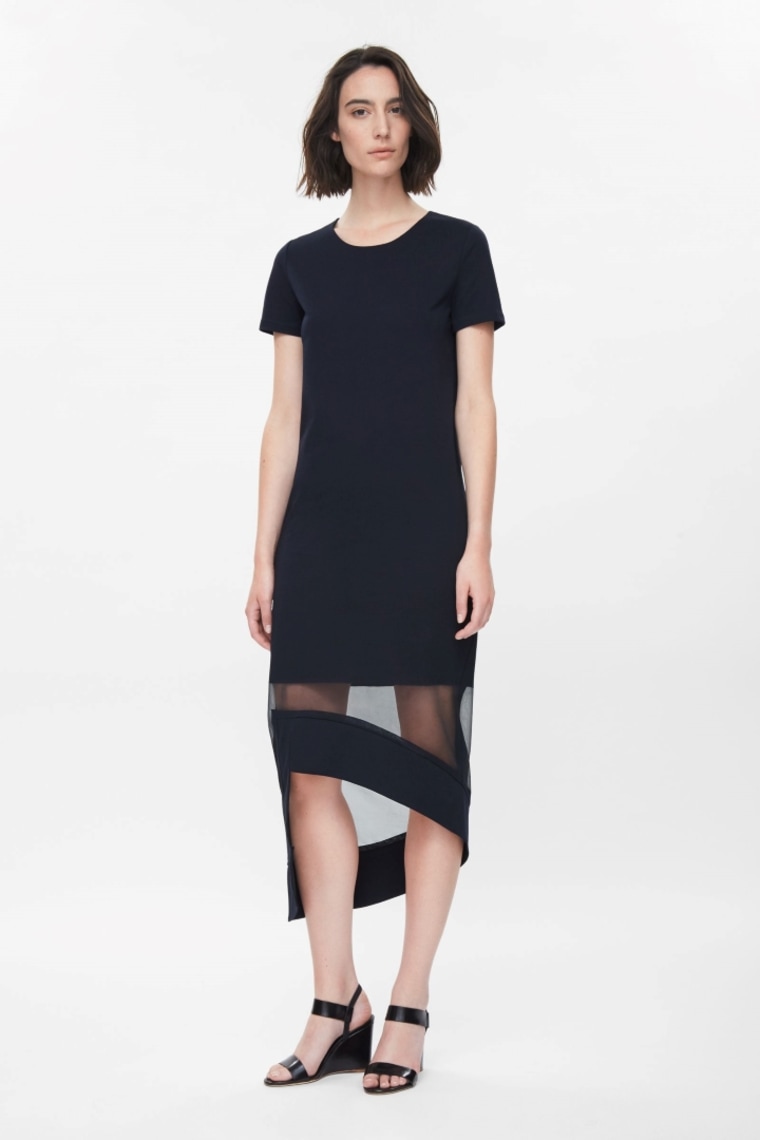 Fashion item: Modern dress
Our pick: Cos Sheer-Hem Dress, $115
While we imagine the term "modern dress" means something different to everyone, those in Massachusetts seem to be searching for a fresh take on the traditional silhouette. We say go for something asymmetrical, off-the-shoulder or intricately tailored, like this pick from Cos.
Minnesota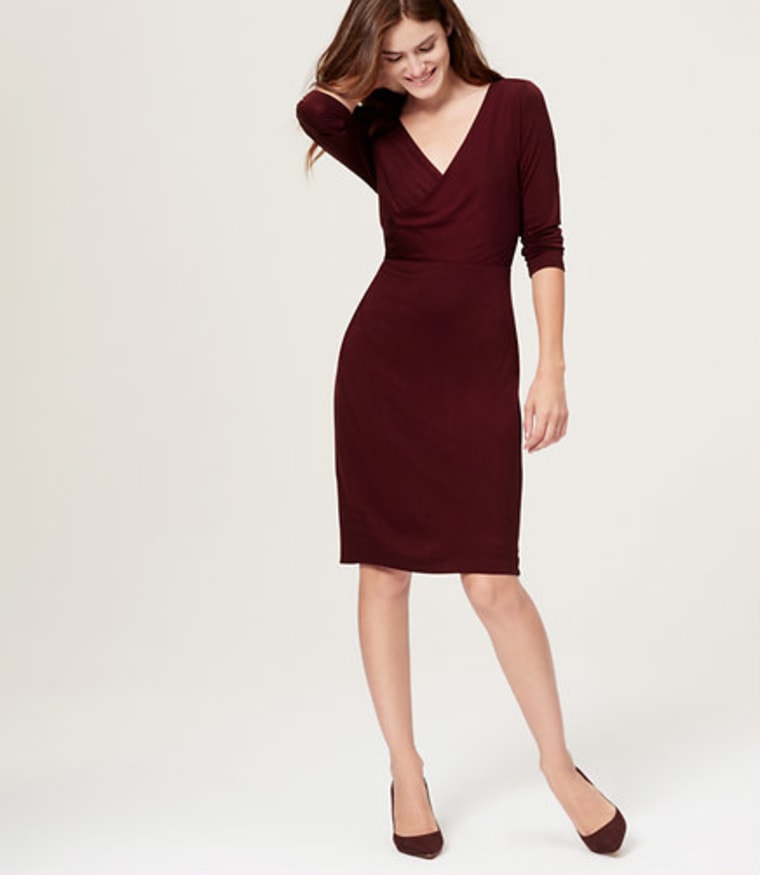 Fashion item: Grey skinny trousers
Our pick: LOFT Bi-Stretch Straight Leg Pants, $70
Minnesotans are gearing up to brave the cold in sleek pants. When it comes to getting dressed for work, we prefer more of a slim, straight leg to a super-tight skinny. LOFT's Marisa Fit pants are universally flattering.
Mississippi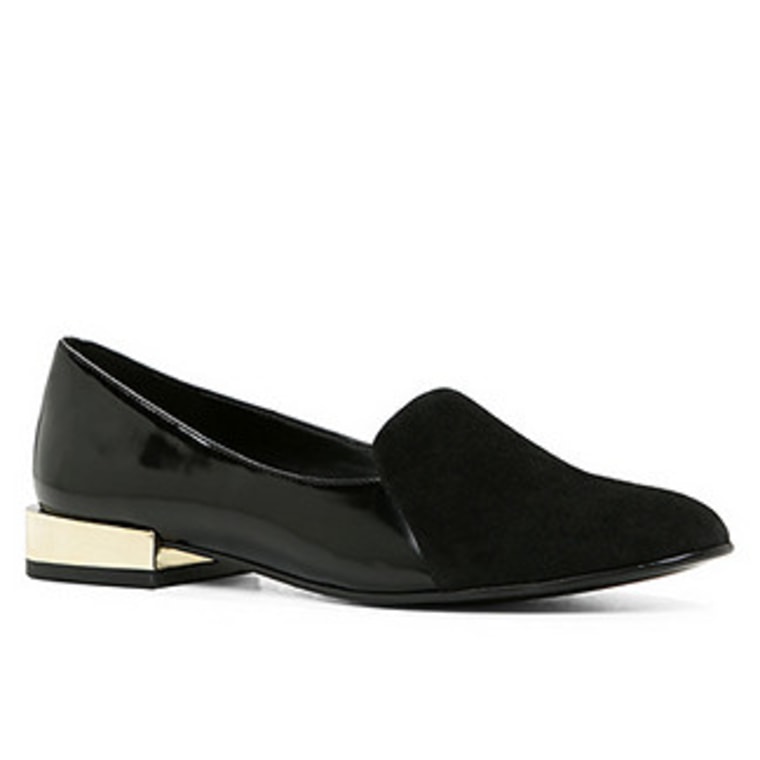 Fashion item: Women's loafers
Our pick: Aldo Kharlii Loafers, $65
We like the idea of pairing masculine loafers with a feminine frock and rocking the look down in Mississippi. If that's not fashion-forward (yet still appropriate), we don't know what is.
Montana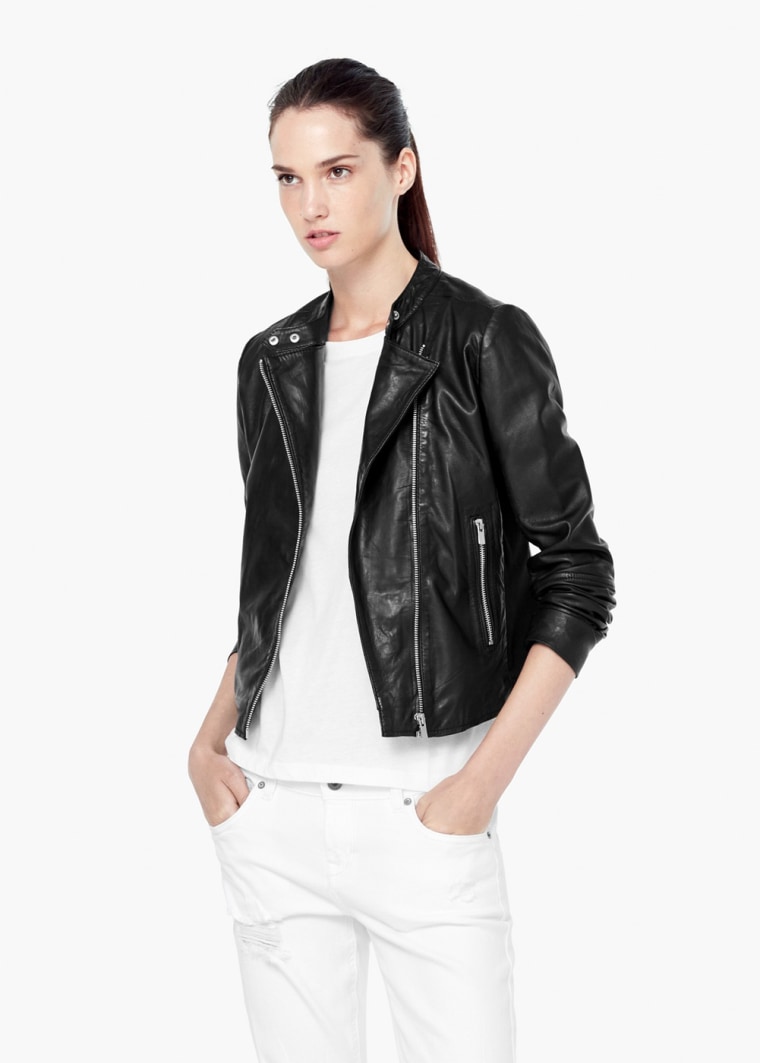 Fashion item: Black leather jacket
Our pick: Mango Leather Biker Jacket, $129
Think it's all hunting gear and grunge in Montana? Think again. These folks are taking note of one of fashion's most versatile items: the black leather jacket. This outerwear piece is bound to take you beyond fishing and hunting expeditions, so feel free to wear for every occasion.
Nebraska and Nevada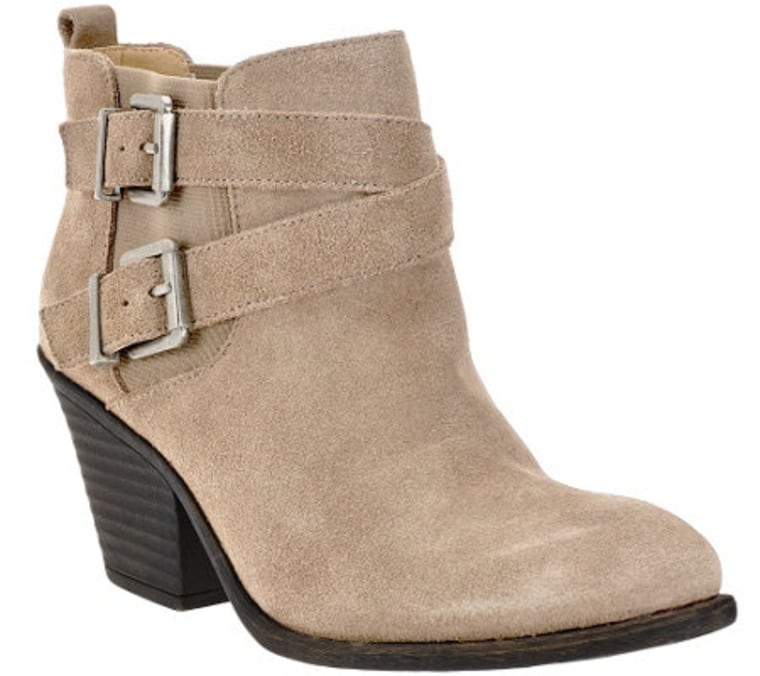 Fashion item: Tan booties and beige booties, respectively
Our pick: Topshop Blanche Ankle Boots, $85 and Sole Society Maris Stacked Heel Buckle Boot, $99
Looks like Nebraskans and Nevadans share the same idea when it comes to fall fashion. Both are looking for lighter colored booties to finish off their looks. Luckily, from shades of coffee to camel, and brown to beige, there are plenty of options available.
New Hampshire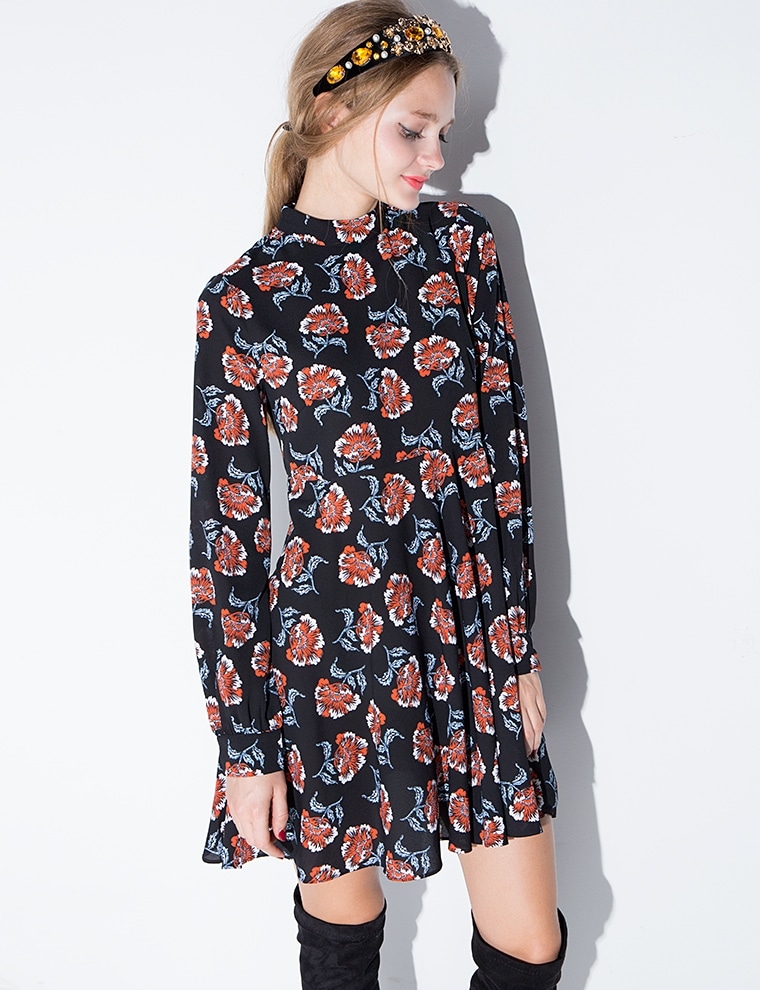 Fashion item: Fall dresses
Our pick: Pixie Market 70s Floral Folk Long Sleeve Dress, $69
We hear you New Hampshirites, we don't want to stop wearing dresses either! Scoop up a long-sleeve style and then layer over tights and boots to wear your dress year-round.
New Jersey and New York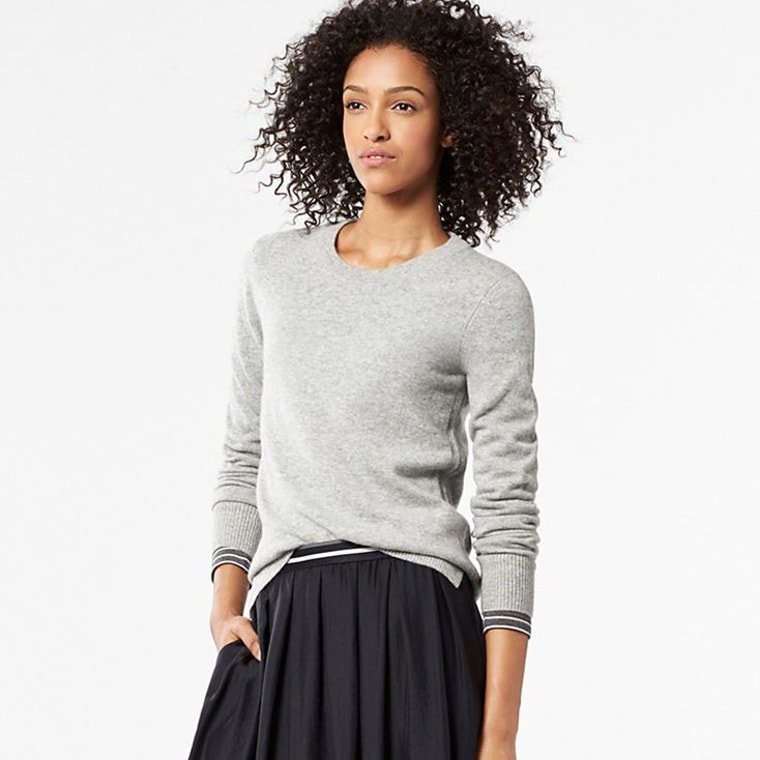 Fashion item: Autumn cashmere
Our pick: Uniqlo Women Cashmere Crewneck Sweater, $80 and Baden Cashmere Crew Neck Sweater, $111
East coasters learned their lesson after last year's frigid winter! Now Jersey Shore goers are taking a page from the Hamptonites' book and preparing to trade in their swimwear for cozy cashmere layers.
New Mexico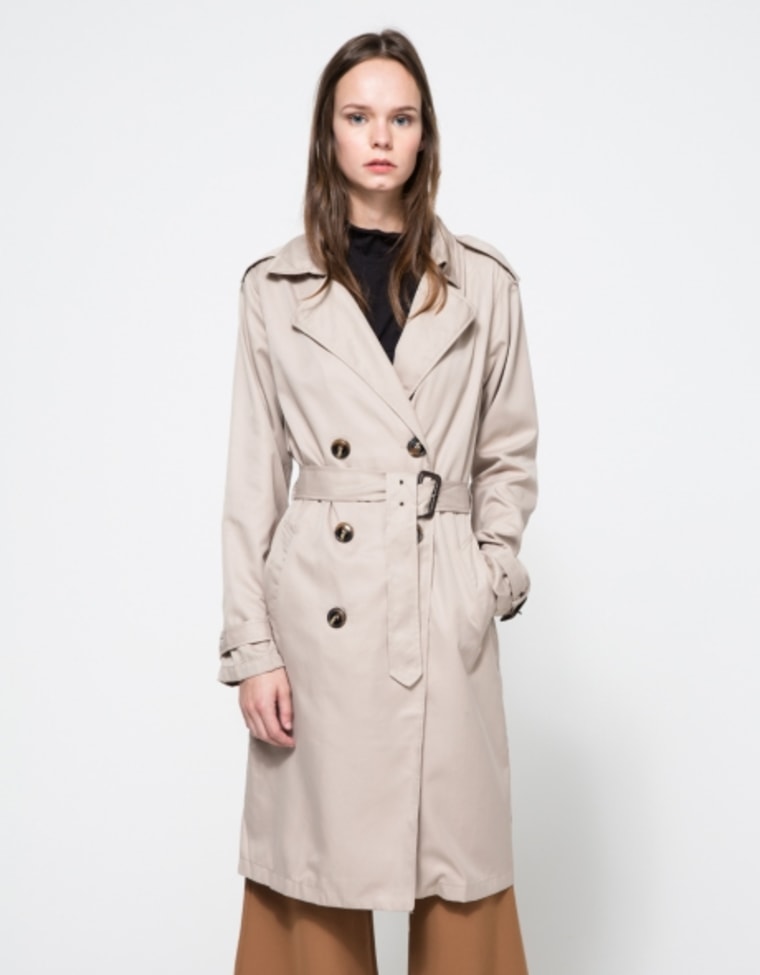 Fashion item: Women's trench coat
Our pick: Stelen Colmar Trench, $120
Expecting to see turquoise at the top of the list for this state? New Mexicans are actually searching for something super practical this season — a classic trench.
North Carolina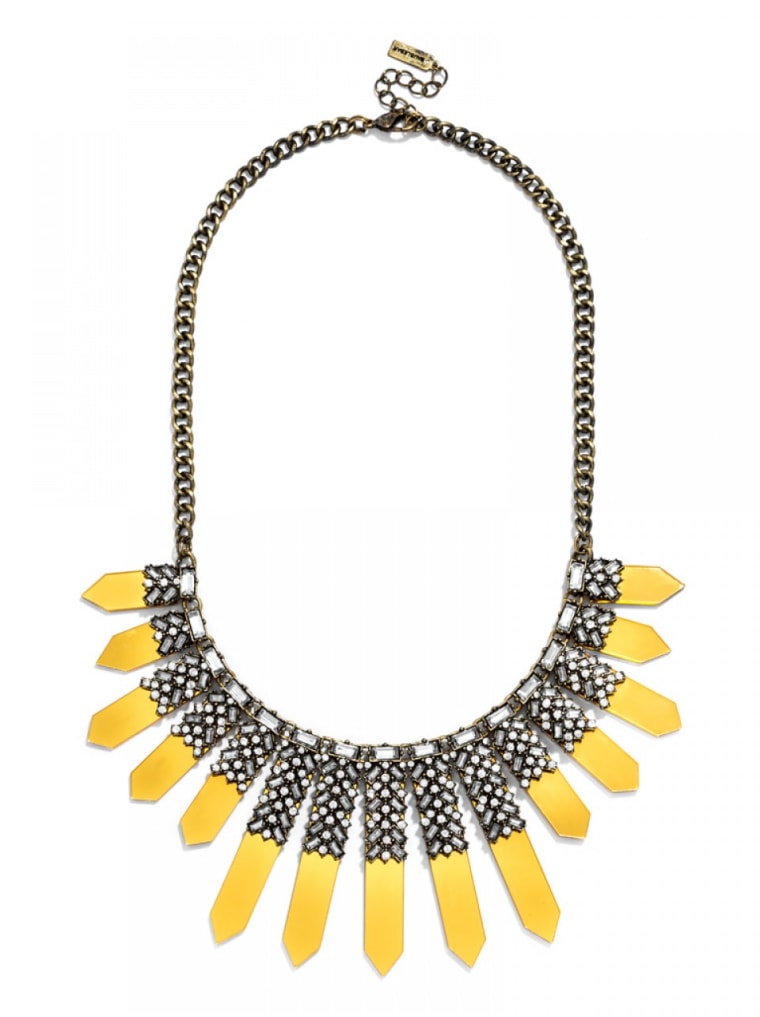 Fashion item: Statement necklaces
Our pick: Baublebar Roma Collar, $48
We fully approve of the Tar Heels' inclination towards bold accessories. If a statement necklace is on your radar, check out Baublebar's array of under $100 pieces.
North Dakota & Vermont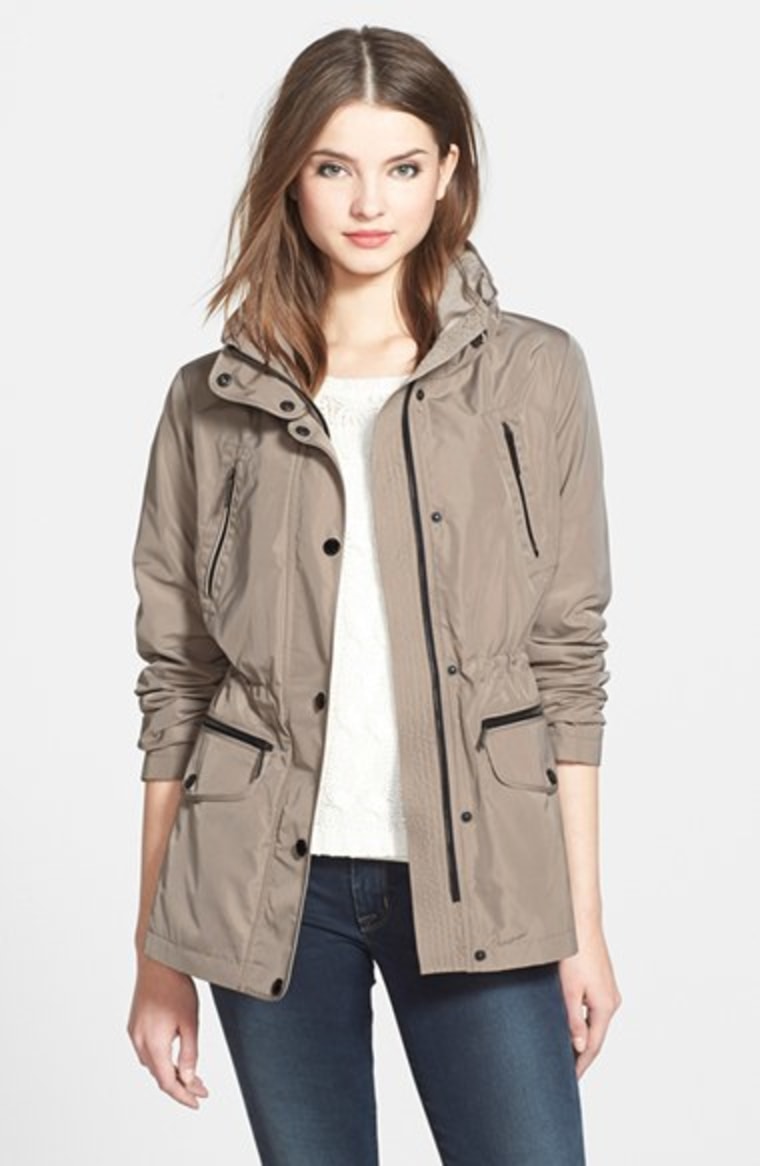 Fashion item: Anorak and lined anorak, respectively
Our pick: MICHAEL Michael Kors Anorak, $90
NoDaks and Vermonters in search of a simple life know that an anorak is a no-frills way to stay dry this fall. We suggest trying one with a pop of color for an unexpected twist.
Oklahoma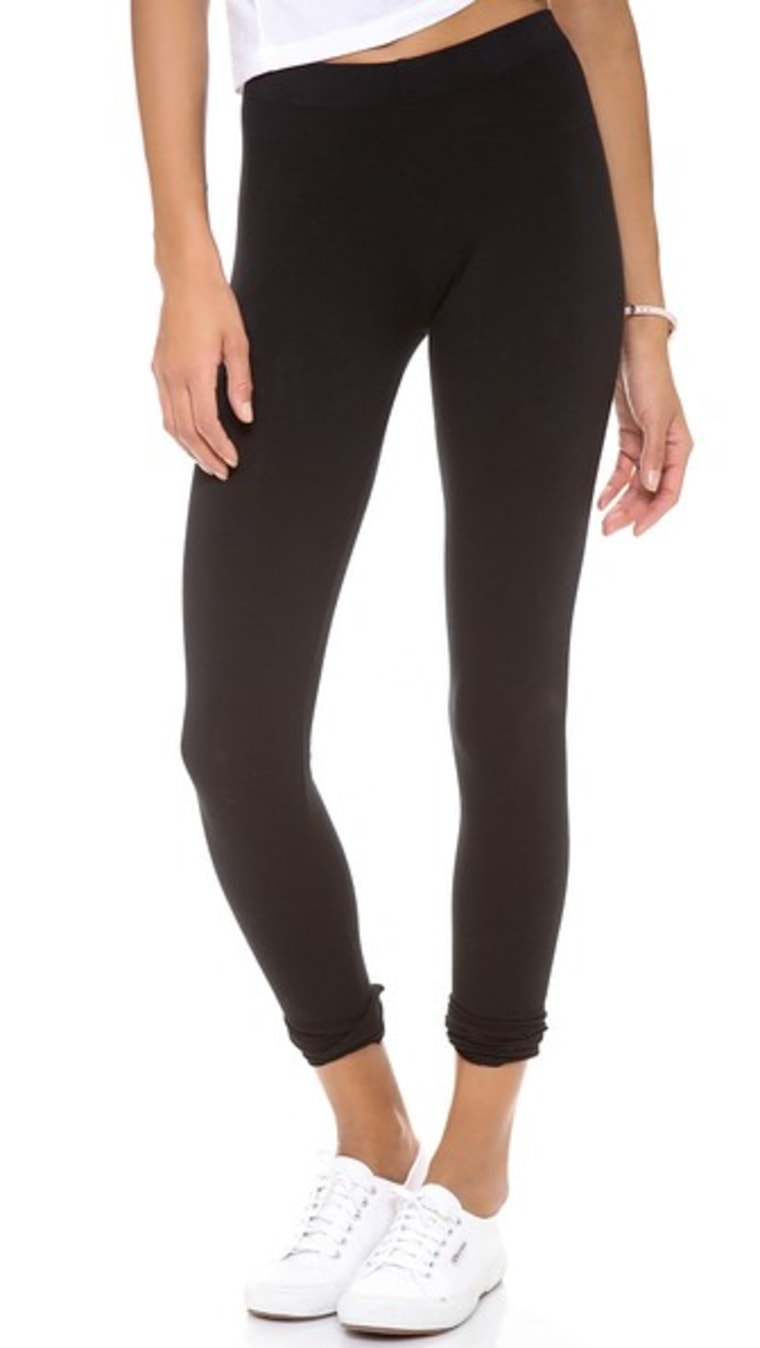 Fashion item: Stirrup pants
Our pick: Solow High Rise Stirrup Leggings, $55
We're not too sure if you're planning to chase tornadoes in these pants, but for our take on the stirrup pant, we suggest a classic black legging — feel free to roll up the heel for a more stylish approach!
Oregon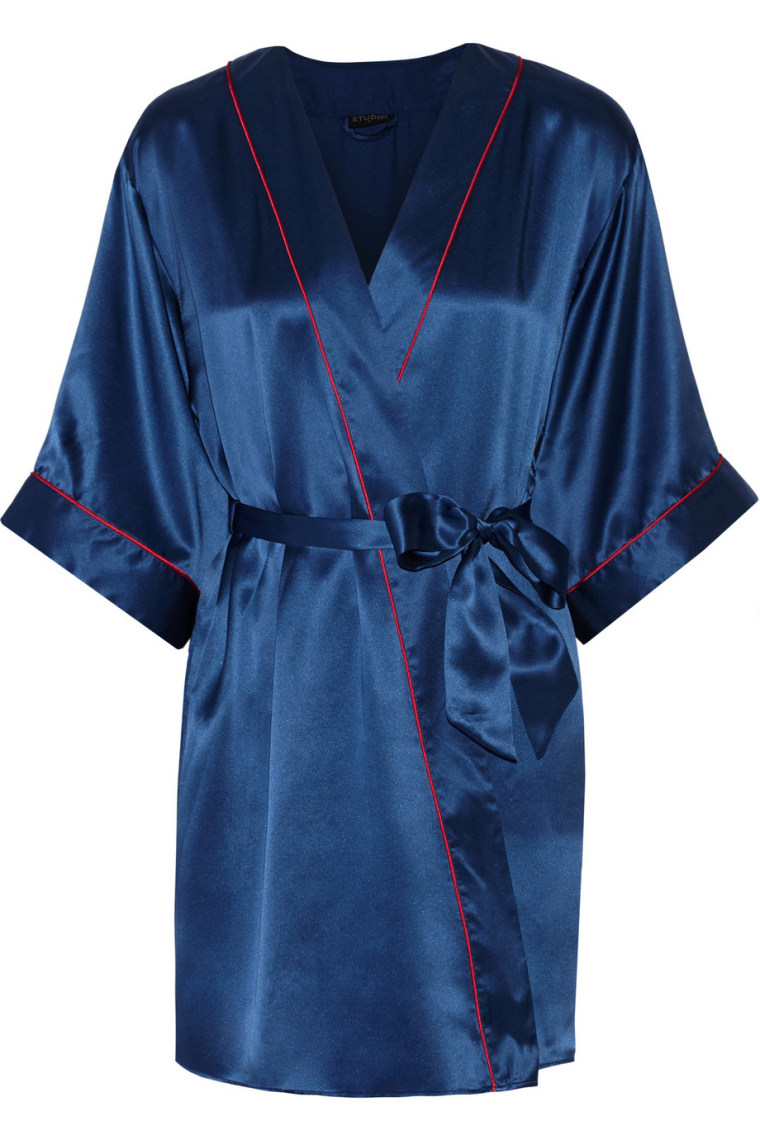 Fashion item: Silk robe
Our pick: La Perla Silk Robe, $105
While we were expecting an item that could be worn in the great outdoors, we love that Oregon women are taking a luxurious approach to indoor living! We say run a bubble bath and curl up afterwards in this opulent version from La Perla.
Pennsylvania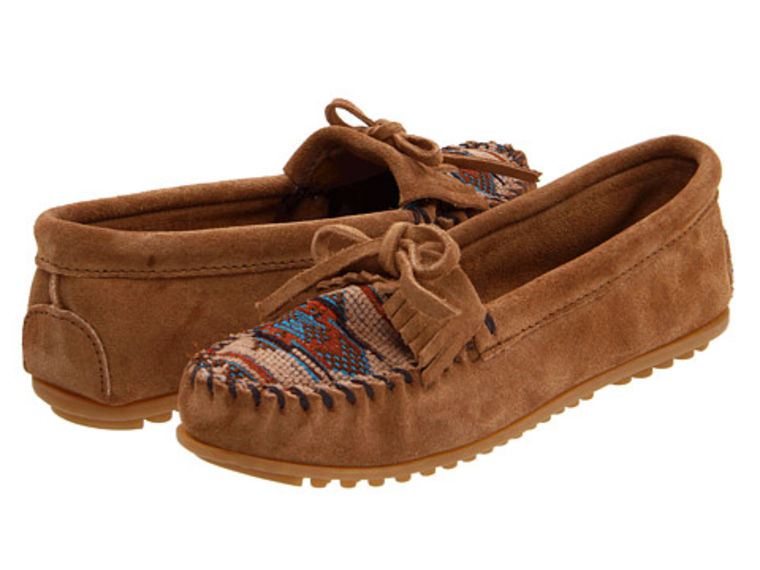 Fashion item: Moccasins
Our pick: Minnetonka El Paso II, $43
While we wouldn't have been surprised to see this item pop up on some of the West Coast states' lists, we were shocked to see so many Pennamites on the lookout for moccasins. We suggest sticking with the original, and buying a pair from Minnetonka.
Rhode Island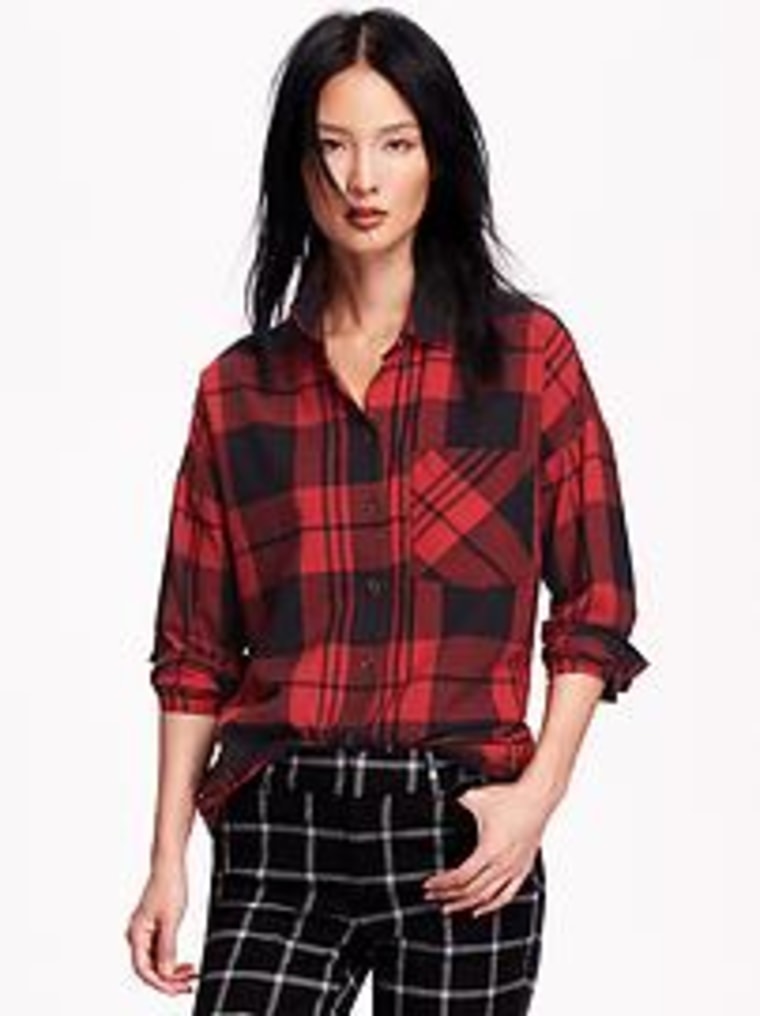 Fashion item: Fall flannel
Our pick: Old Navy Boyfriend Plaid Flannel Shirt, $27
Rhode Islanders are borrowing from the boys with a comfy take on off-duty dressing. We love a good flannel shirt and applaud this sartorial choice — in fact, the softer and more oversized, the better.
Tennessee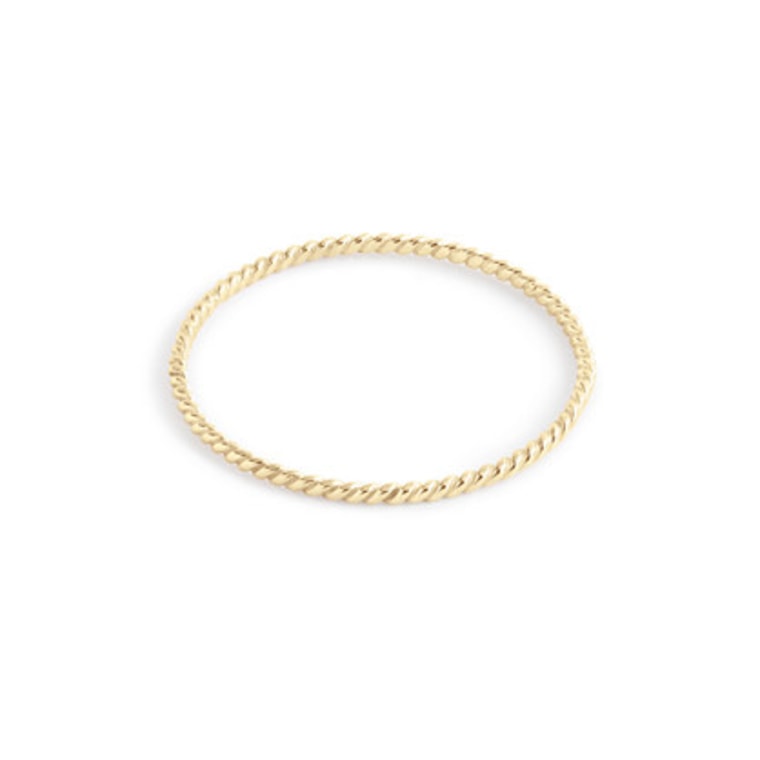 Fashion item: Twisted ring
Our pick: Catbird 14k Gold Twisted Stacker Ring, $74
Country music loving, BBQ eating ladies love jewelry just as much as the next gal, as evidenced by Tennessee's most popular fall fashion search term, the twisted ring. We like the idea of stacking these simple pieces.
Texas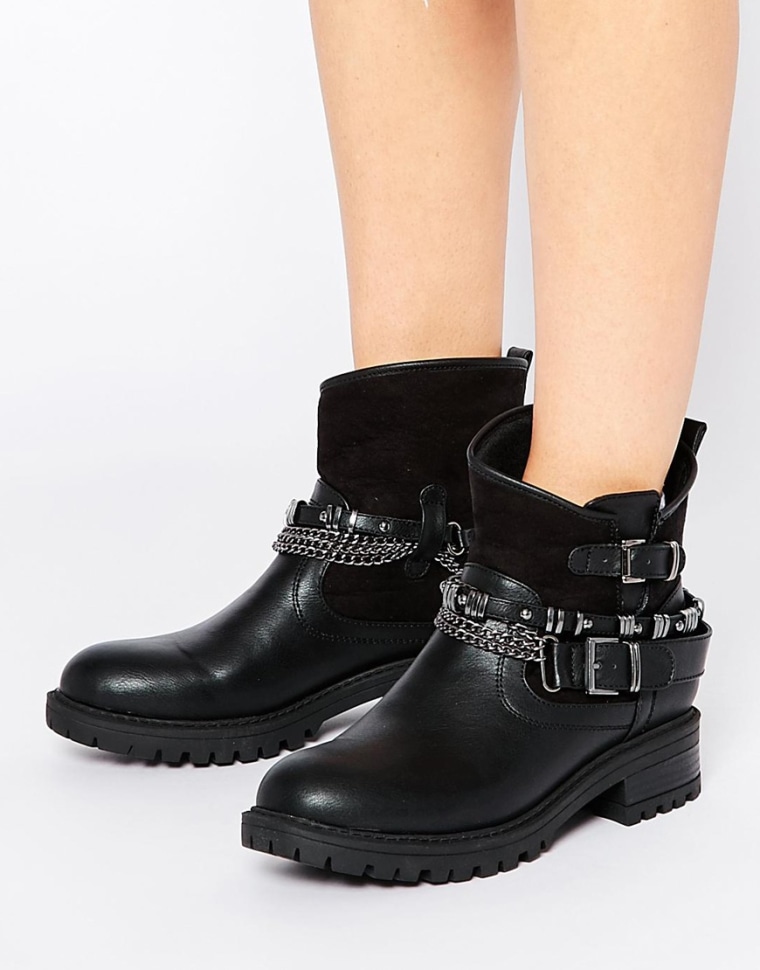 Fashion Item: Fall biker boots
Our Pick: London Rebel Chain Biker Boots, $75
Texans are ditching their cowboy boot roots in favor of an edgier alternative. This cool-kid style is a little less country, a little more rock 'n roll – and we certainly approve!
Utah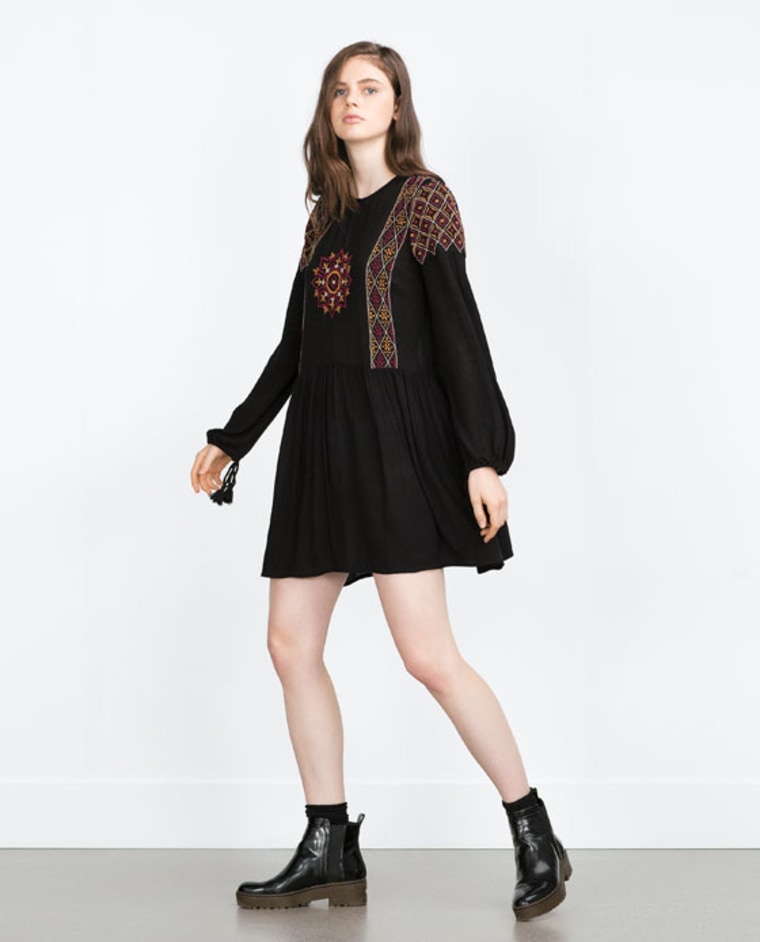 Fashion item: Handmade dresses
Our pick: Zara Embroidered Dress, $50
While we assume this isn't an attempt at finding couture pieces, we do appreciate that Utah women want something that's unique. Zara's dresses may not be handmade, but we think the embroidery detail of this one makes it feel special.
West Virginia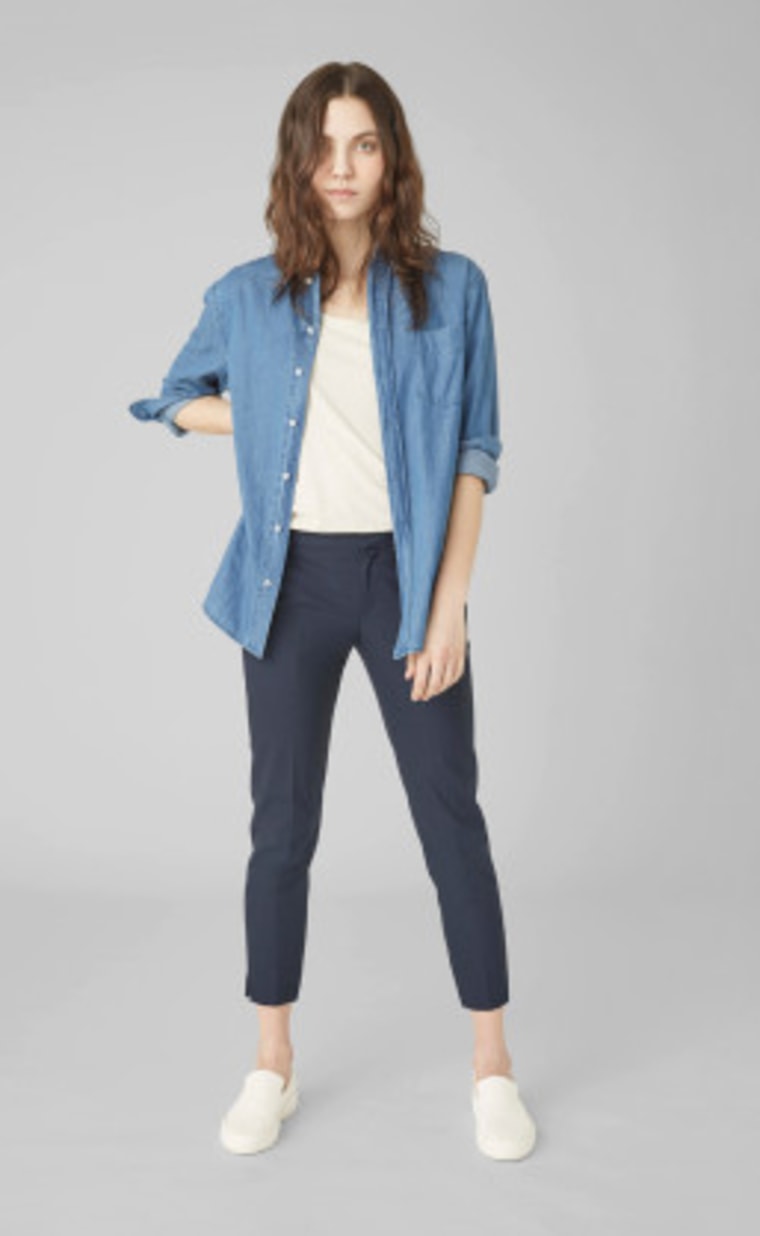 Fashion item: Skinny Pants
Our pick: Everlane The Slim Trouser, $98
Hillbillies? We don't think so. Mountaineers in search of a slim pair of pants are in prime position to look thoroughly stylish this season.
Wisconsin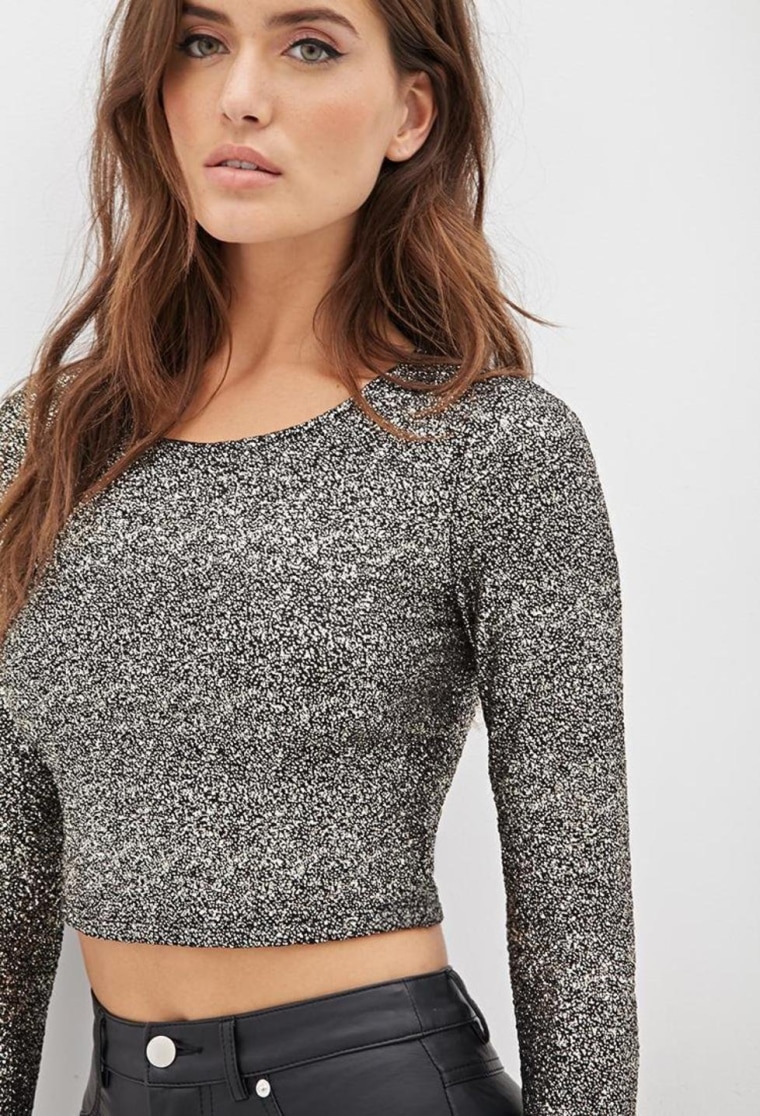 Fashion item: Crop Top
Our pick: Forever 21 Metallic Knit Crop Top, $15
These winter pros are putting off wearing their down jackets and sweaters as long as possible, instead opting for crop tops this fall. May we at least suggest one with long sleeves?
Wyoming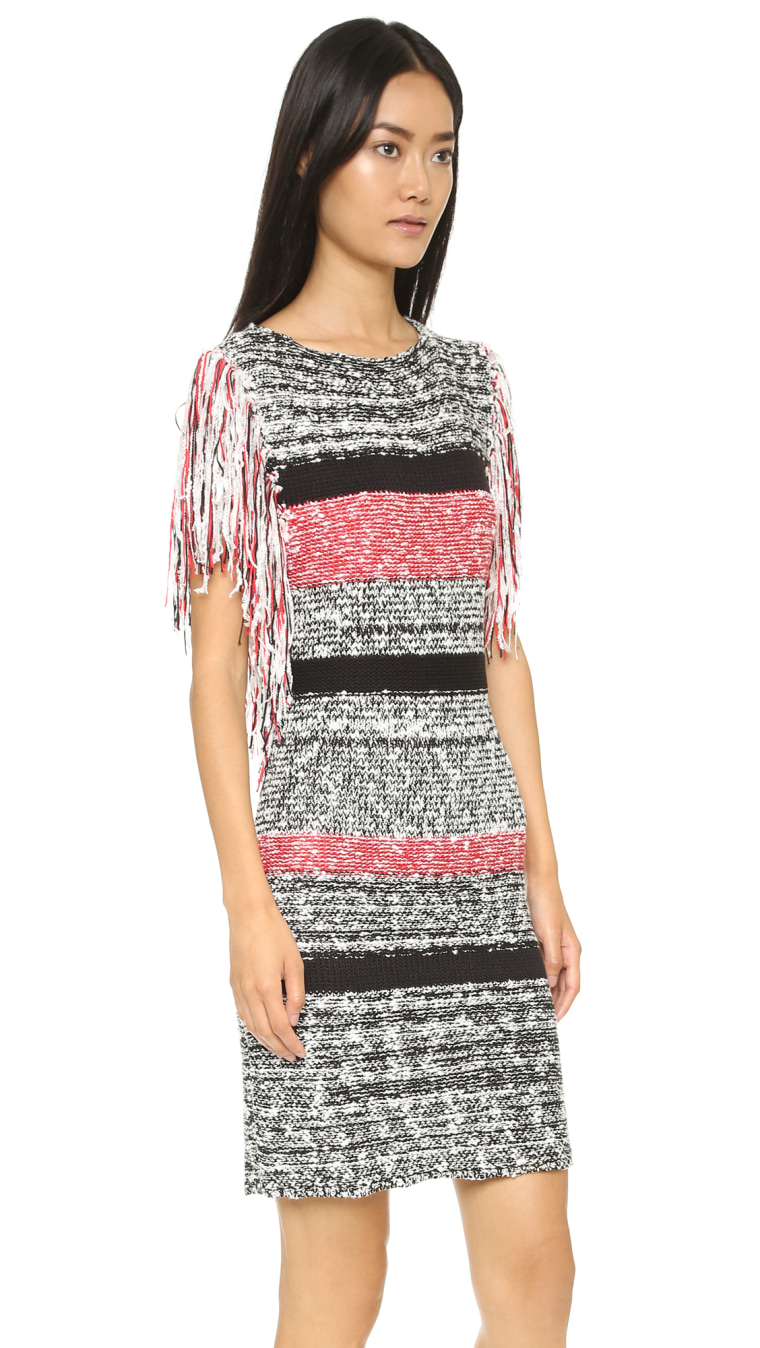 Fashion item: Sweater Dress
Our pick: Endless Rose Fringe Sweater Dress, $65
Cowboy culture may be alive and well in Wyoming, but there are plenty of women who want a stylish sweater dress this season. Knitwear brands have gotten increasingly creative over the past few years, so don't settle for something simple – there are tons of cool options to choose from.
Colorado, Iowa, Michigan, Missouri, Ohio, South Carolina, & Washington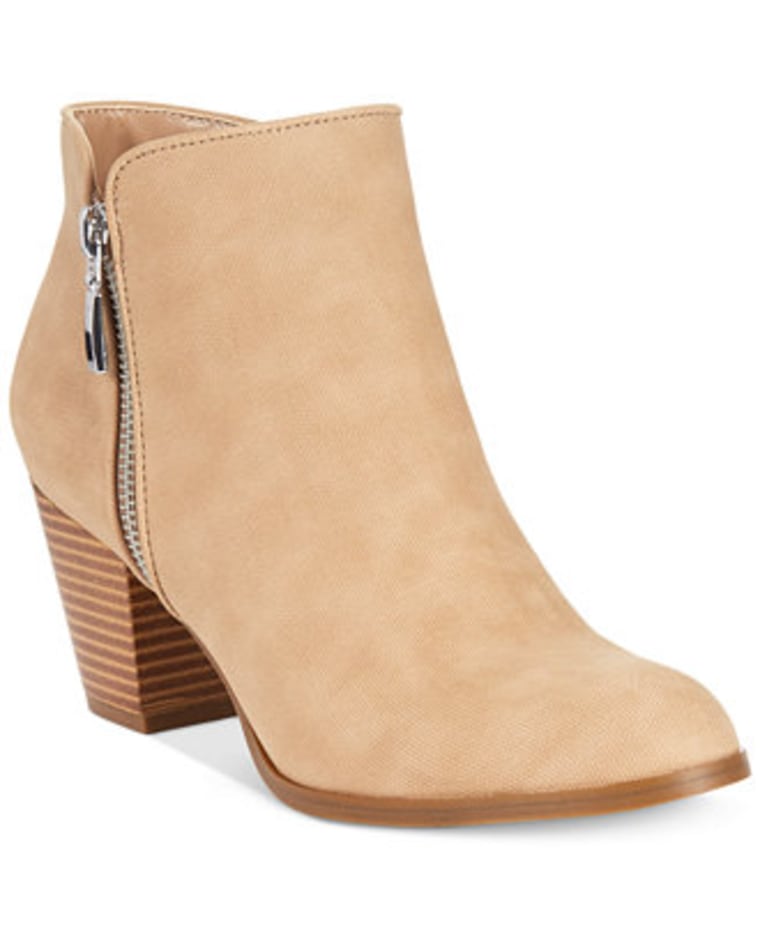 Fashion item: Booties
Our pick: Style & Co. Jamila Zip Booties, $70
Missed your hometown on the list? Chances are, it was one of SEVEN states looking for "booties," "ankle boots" or "short boots" this fall. It's no surprise that many Midwesterners are embracing this practical style, but its popularity in places like Washington, South Carolina, and Colorado prove its versatility. Wherever you live, a good bootie is unquestionably the fall basic you need.