It may not feel like it yet, but the dramatically dropping temps are on their way and with it, a ton of ways to bundle up. Outerwear that's fashionable, functional and affordable can be a challenge to find, so TODAY Style has done all of the searching for you!
Behold, 30 of fall's freshest coats and timeless silhouettes available to buy now. Shop below and get ready to chase the chill in style.
Camel
There's arguably nothing more stylish than a camel coat. This gorgeous hue pops with jeans, but can also be paired with your favorite fall dress for a special night out.
1. Only Soft Wrap Coat, $78, ASOS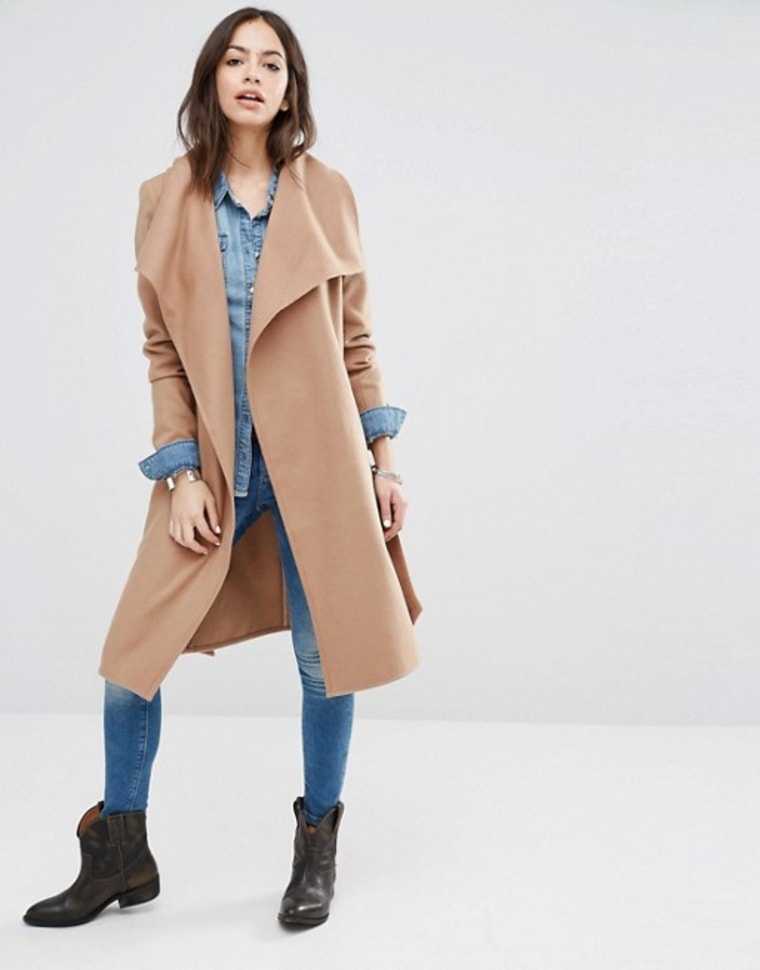 2. Short Tailored Coat, $76.50, Missguided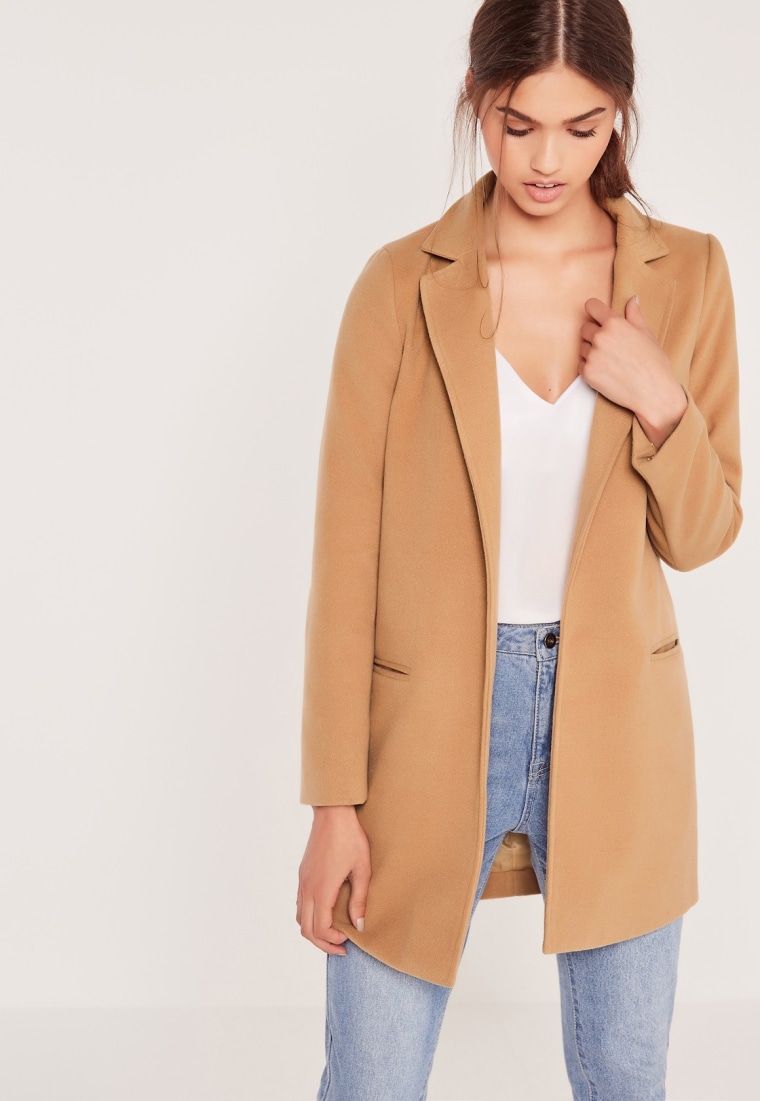 3. Brooke Double-Breasted Duster Coat, $70, Boohoo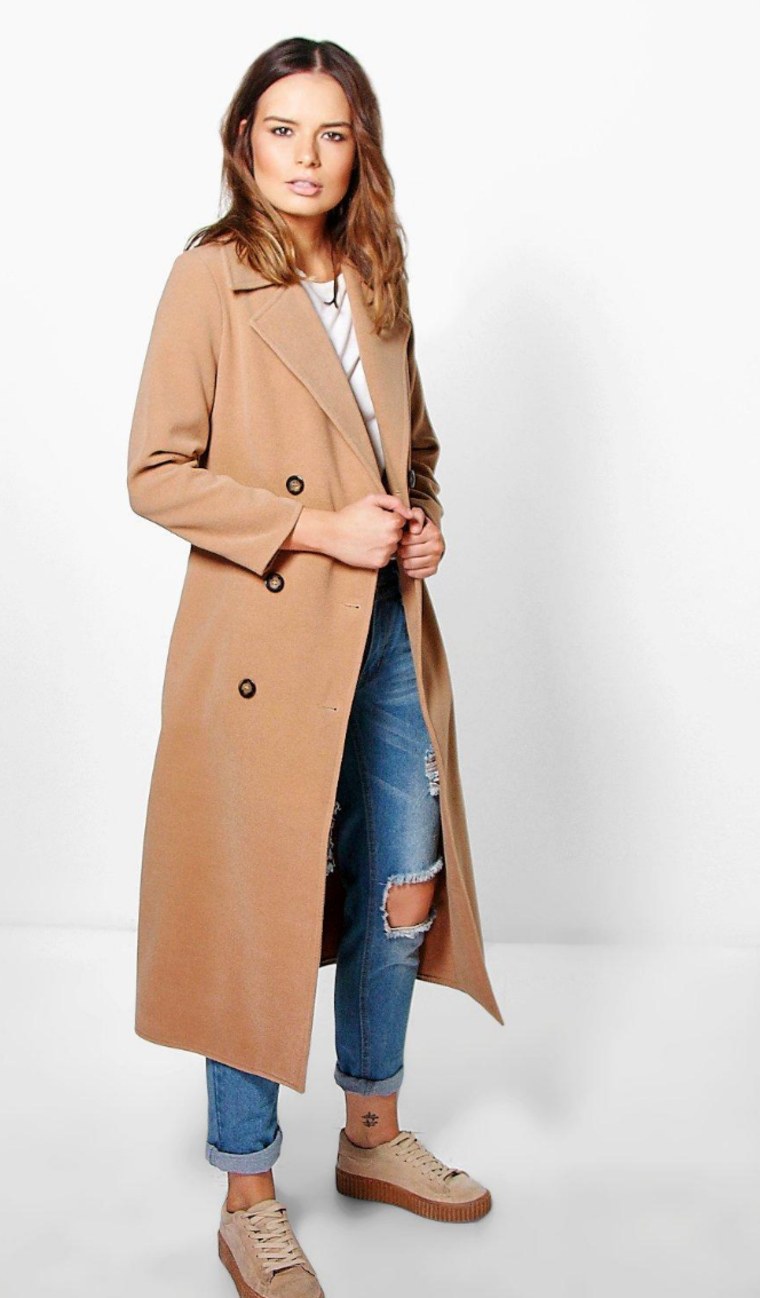 Faux fur
Amp up your style with some luxe faux fur. These coats look luxurious, but they're actually quite affordable (it can be our little secret!). They'll instantly take your favorite fall outfits to the next level of fabulous.
4. 1 Madison Faux-Fur Coat, $100, Nordstrom Rack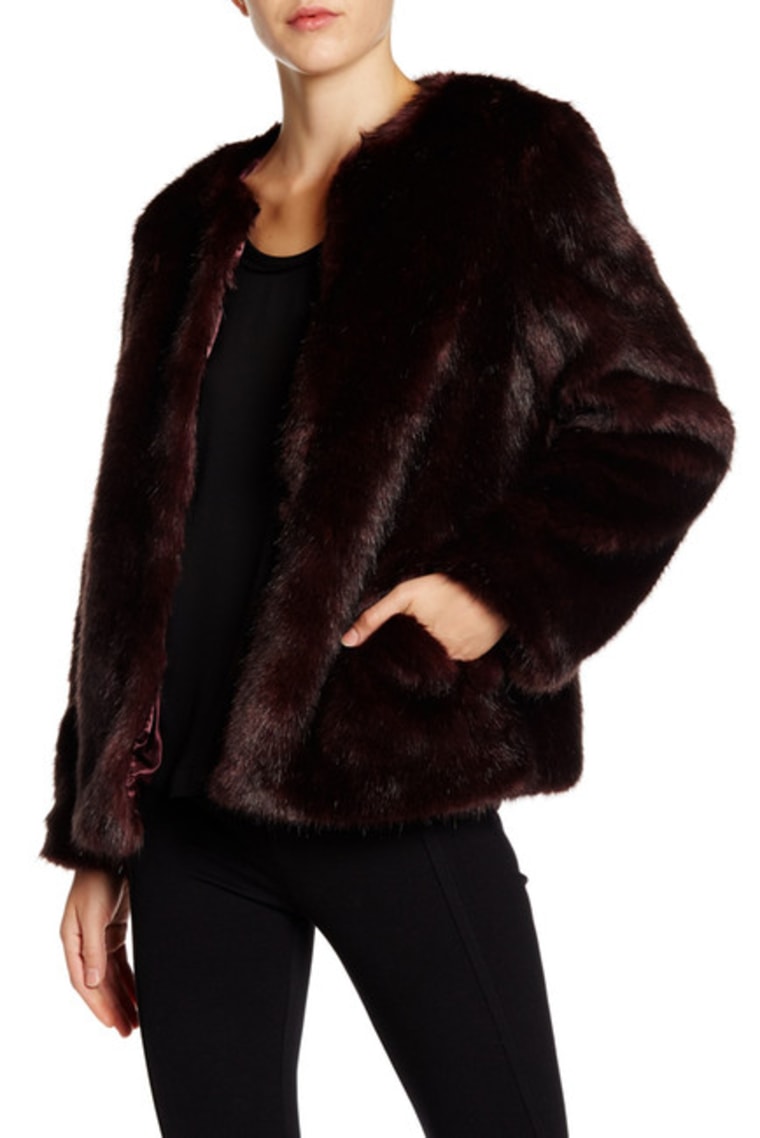 5. Faux Fur Jacket, $80, H&M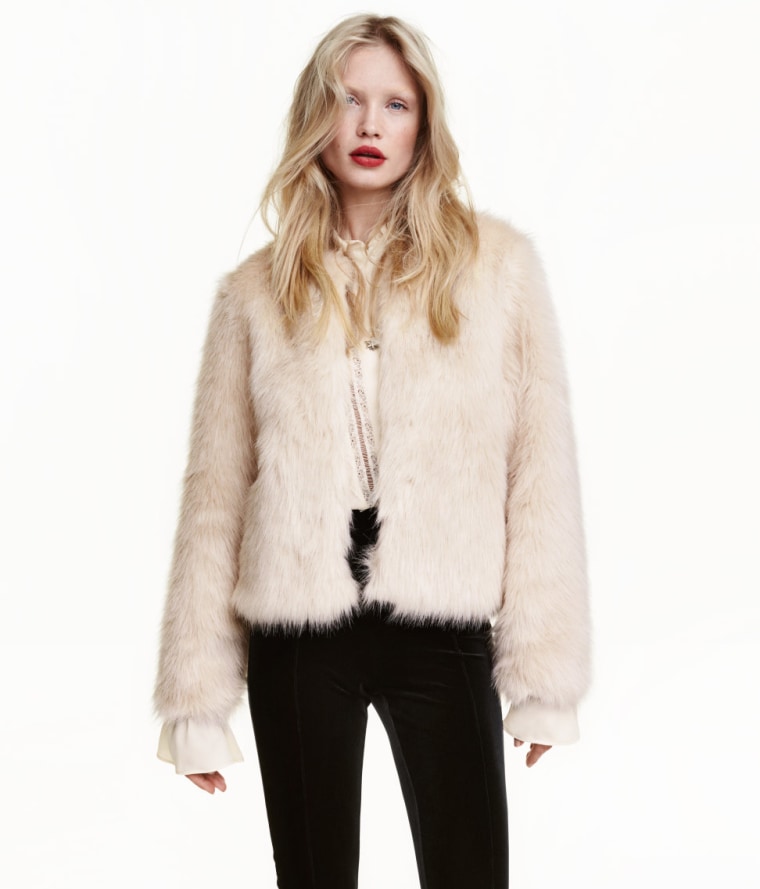 6. Longline Faux-Fur Coat, $83, Forever 21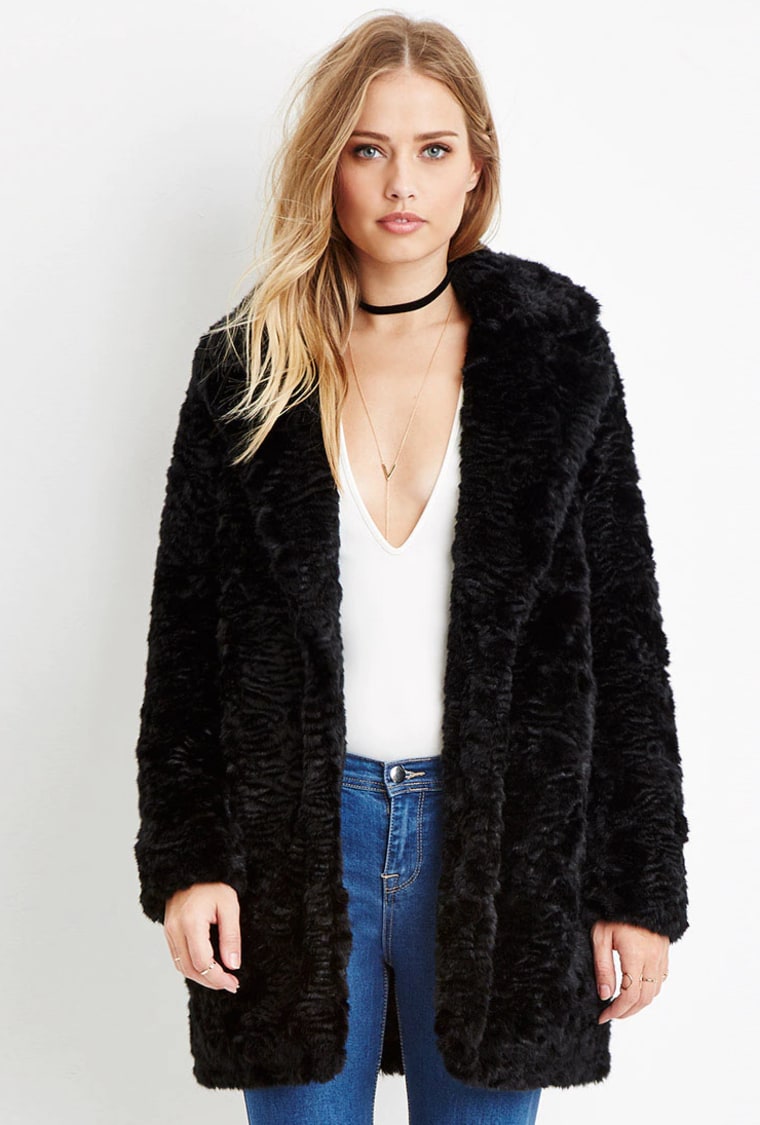 7. First & I Leopard Faux-Fur Coat, $81, ASOS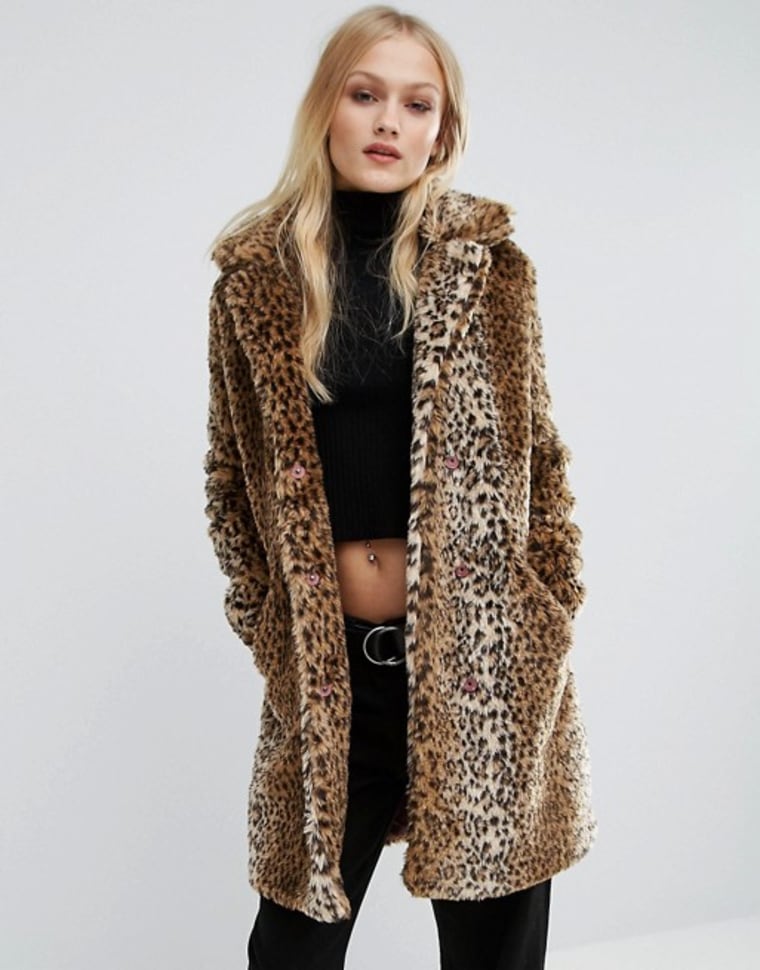 Leather
Give your wardrobe a biker-chic twist with a leather coat. Any one of these jackets will add an instant element of cool.
8. Topshop Faux Leather Jacket with Faux Leopard-Fur Collar, $100, Nordstrom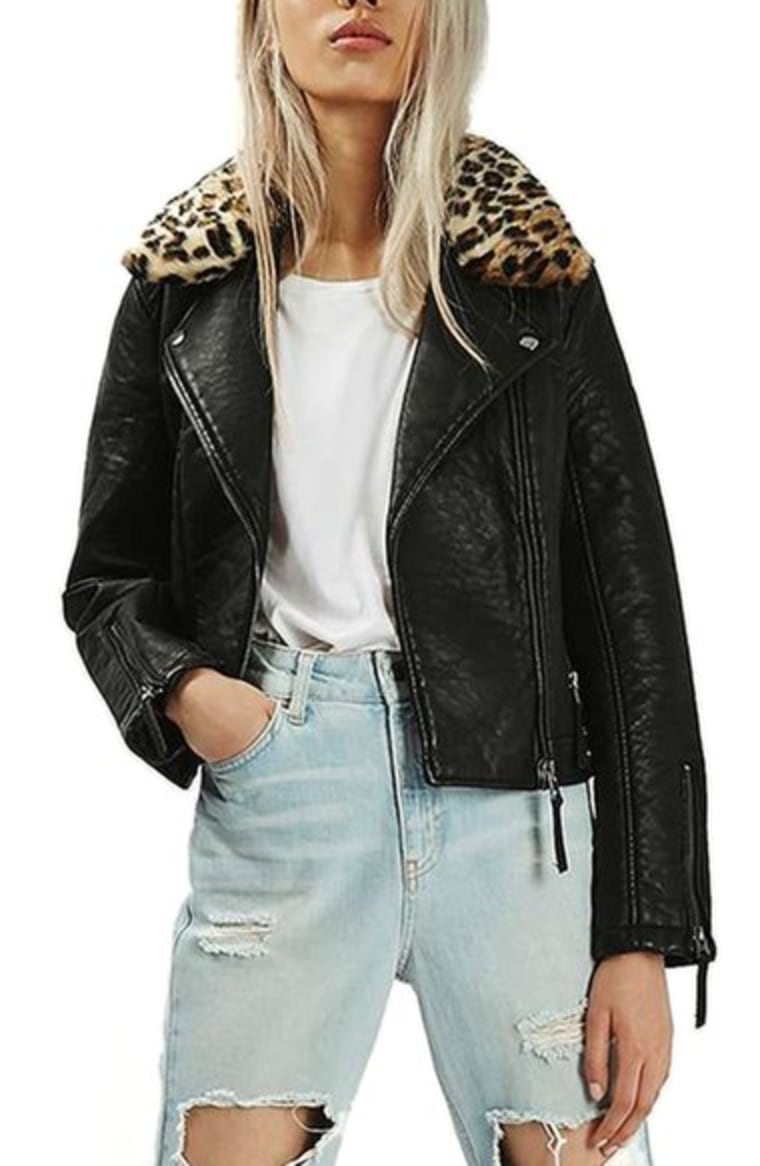 9. Levi's Faux Leather Jacket, $100, Nordstrom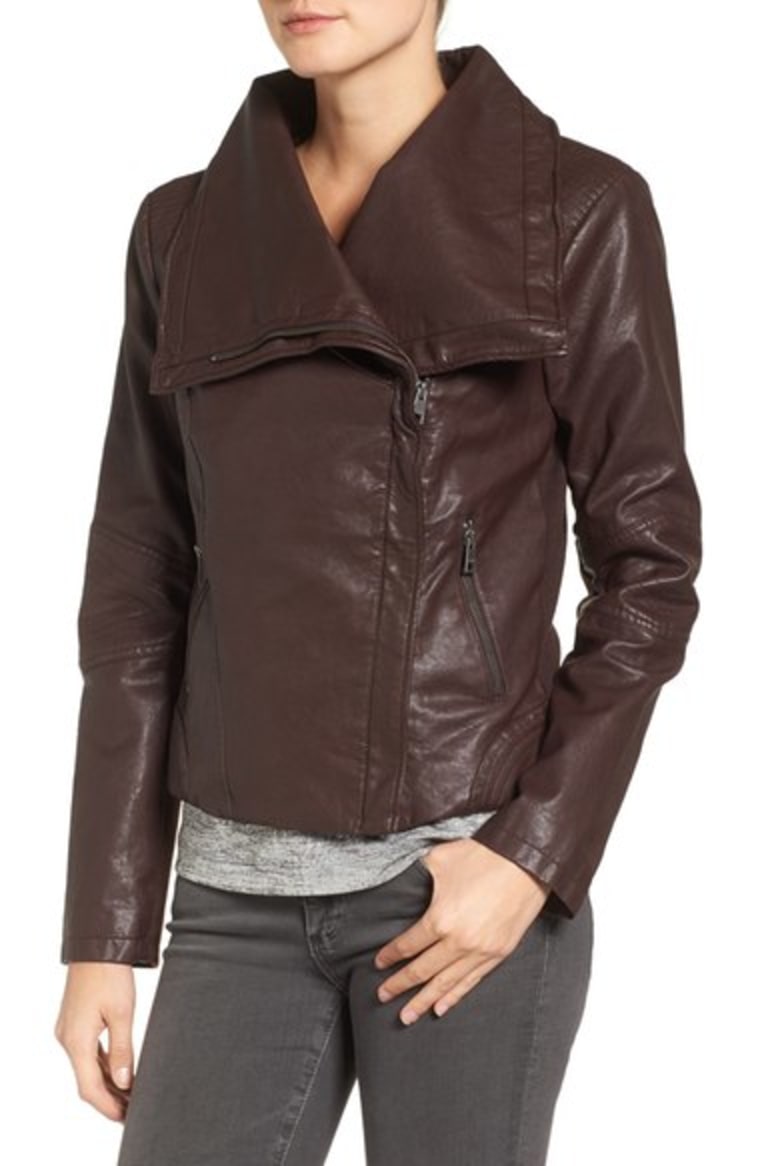 10. Marc New York by Andrew Marc Faux Fur-Collar Moto Jacket, $100, Saks Off Fifth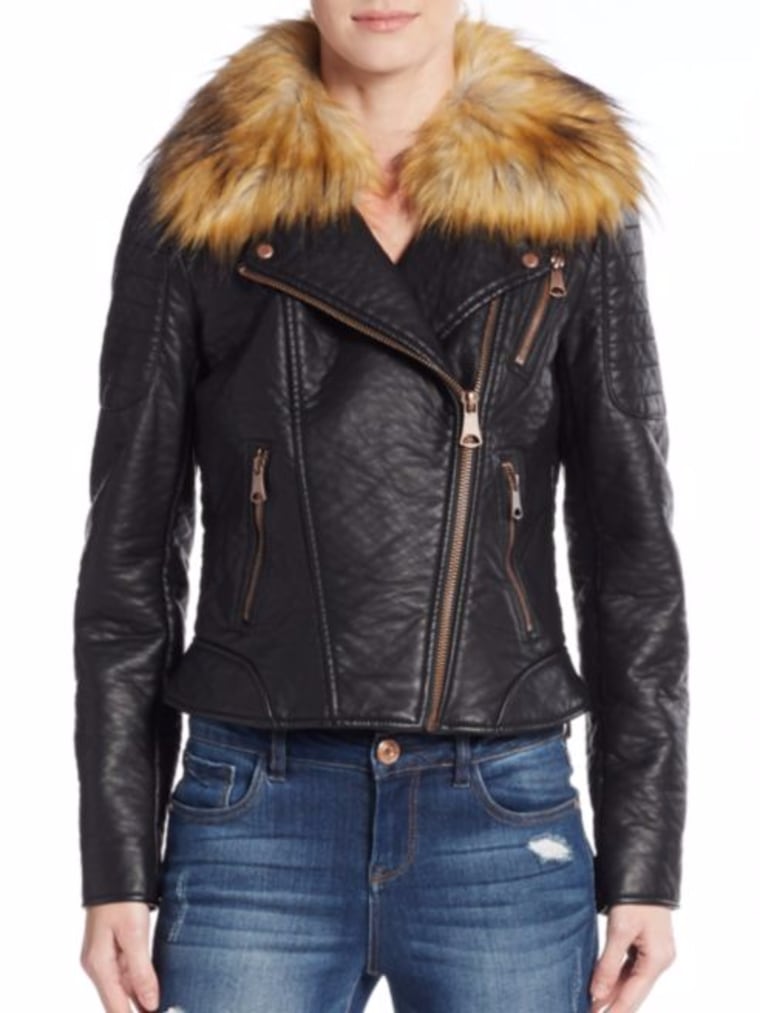 11. BLANKNYC 'Easy Rider' Faux Leather Moto Jacket, $98, Nordstrom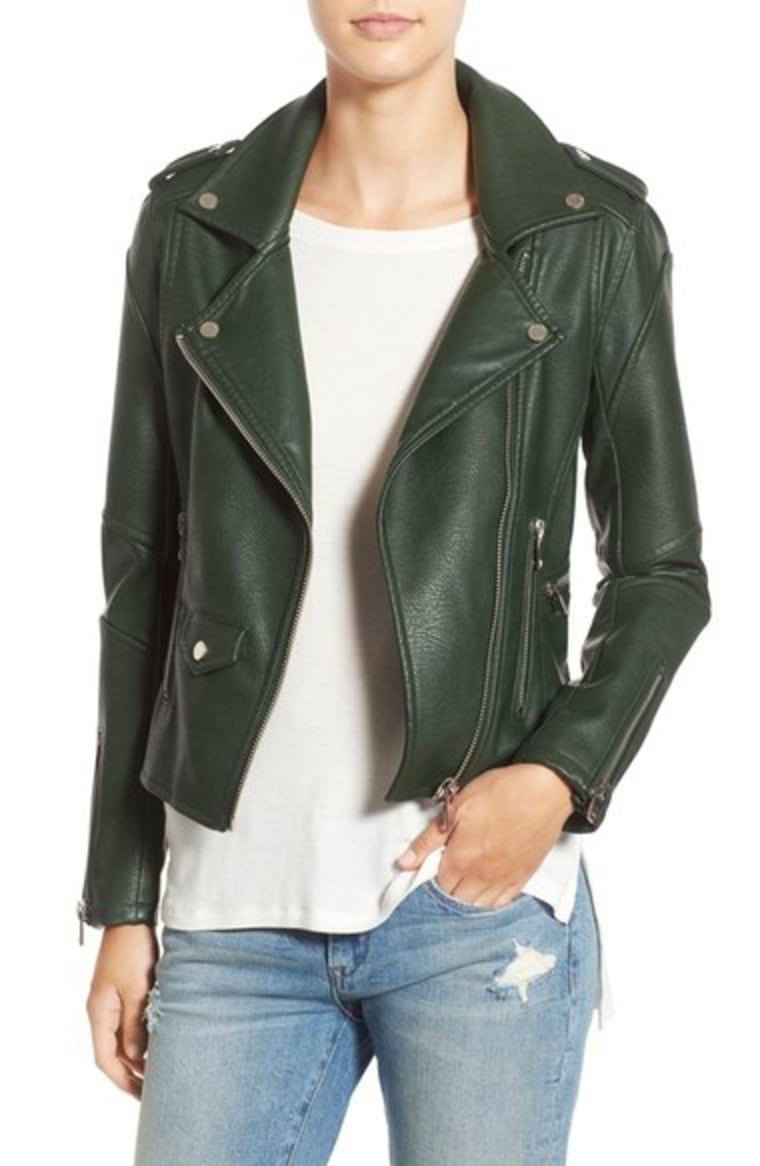 RELATED: Shop it now! 39 boots to step up your style game this fall
Parka
Bundle up this fall in a cool-and-comfy parka. These sporty coats are right on-trend this season and will keep you warm while looking stylish.
12. Padded Bomber Jacket, $80, H&M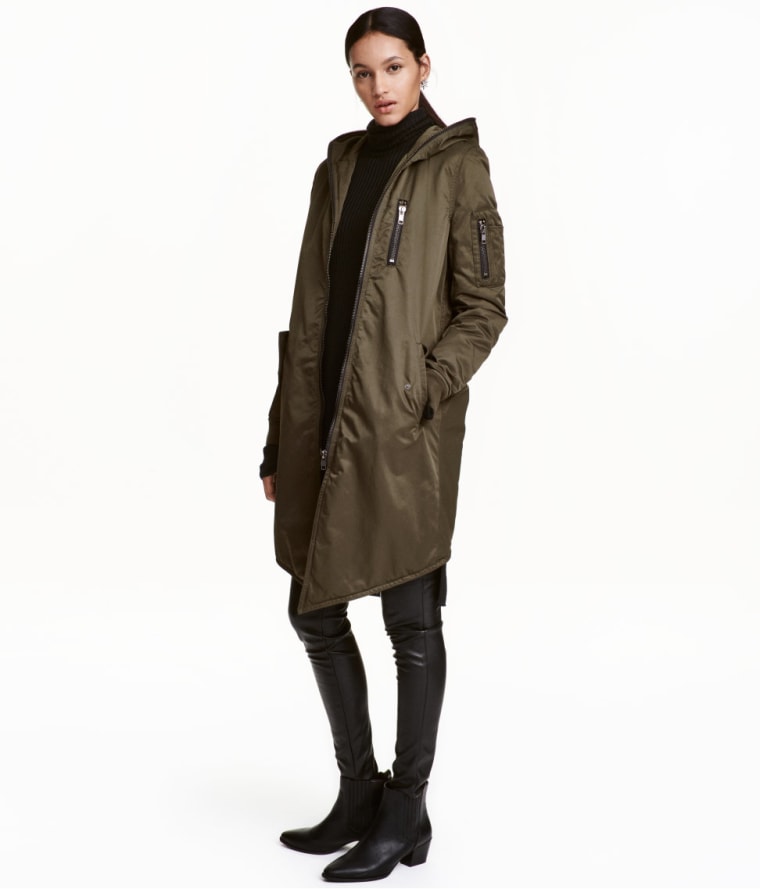 13. Long Padded Parka, $95, Topshop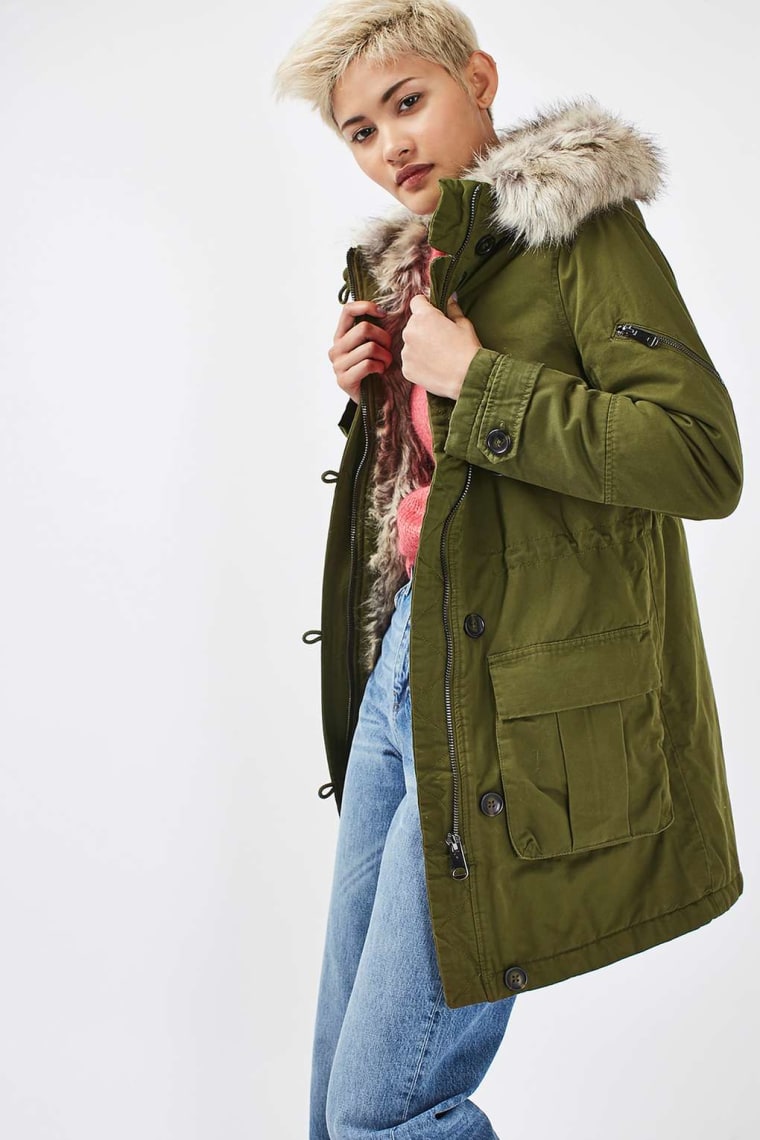 14. Pocket Parka, $100, Mango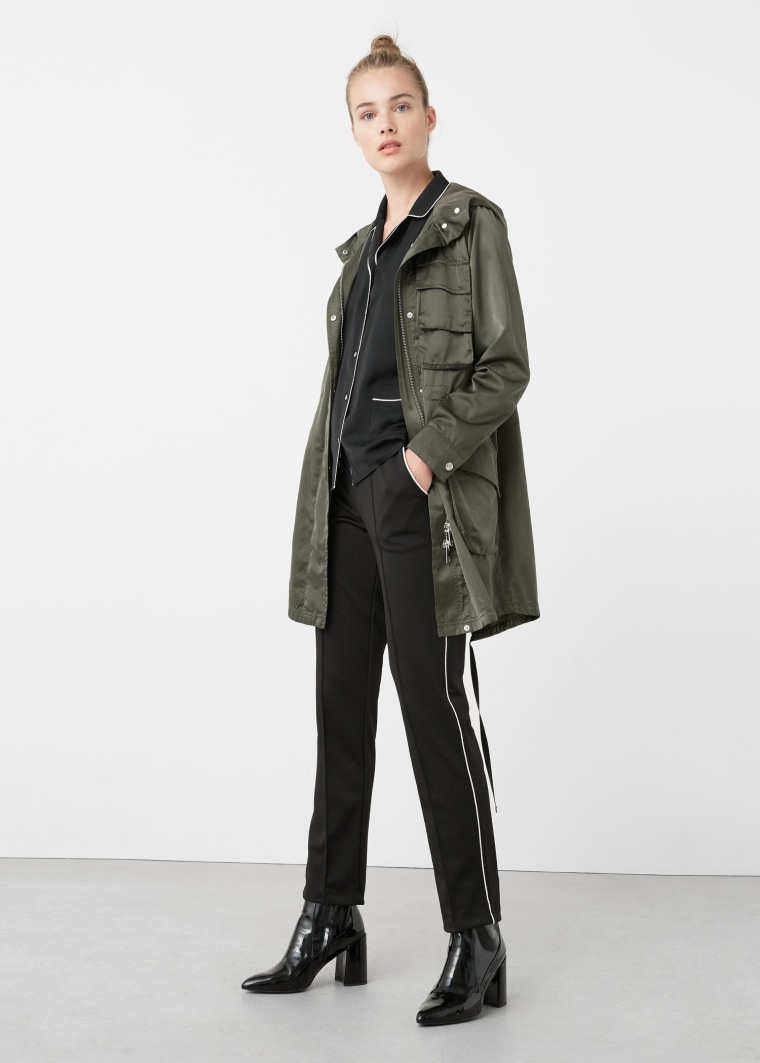 RELATED: Velvet is back! 31 ways to wear the feel-good fabric
Peacoat
There's a reason that the peacoat is true a classic. Whether you prefer navy, black or beige, this military-inspired style works for just about any occasion. Regardless of the color you choose, we bet you'll wear your coat for years to come.
15. Jacket with Patch Detail, $100, Zara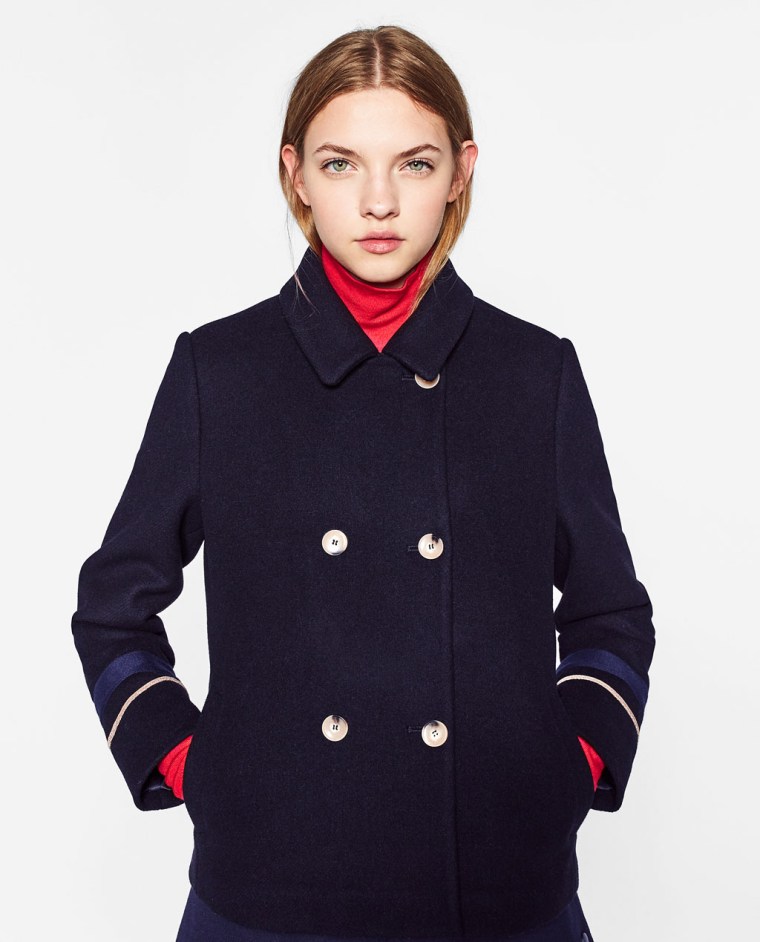 16. Halogen Bouclé Longline Peacoat, $99, Nordstrom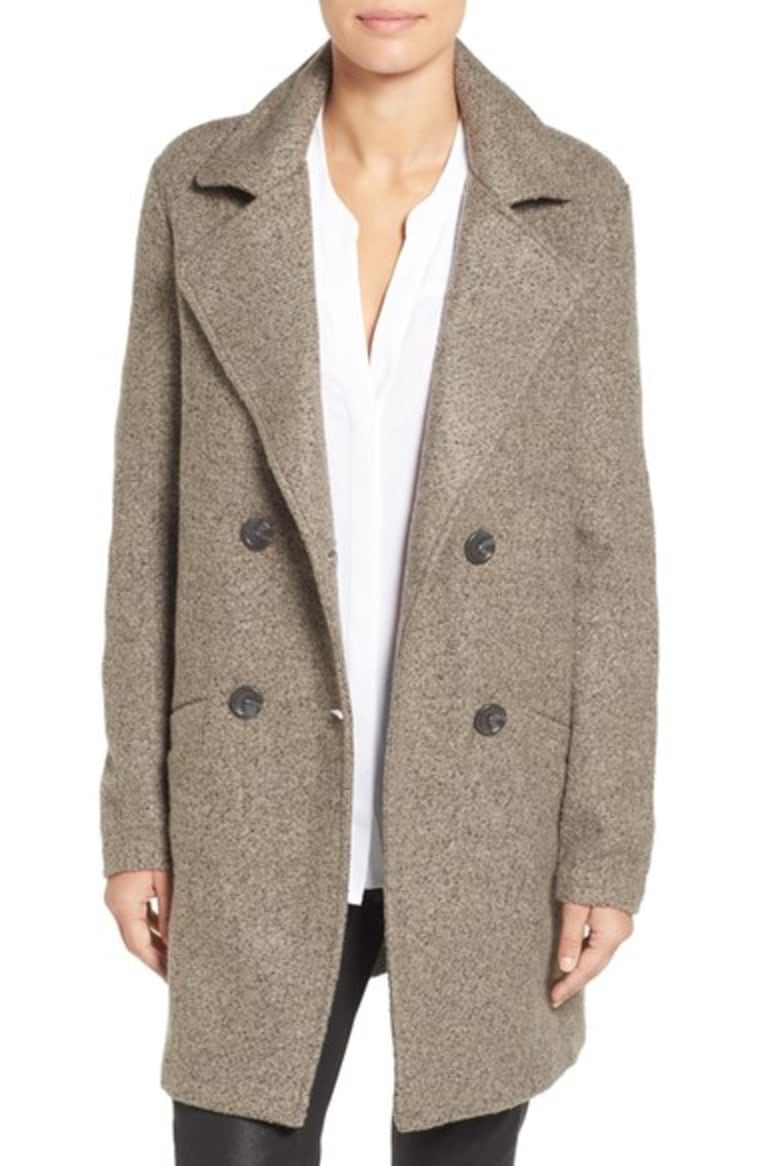 17. Katie Double-Breasted Military Coat, $70, Boohoo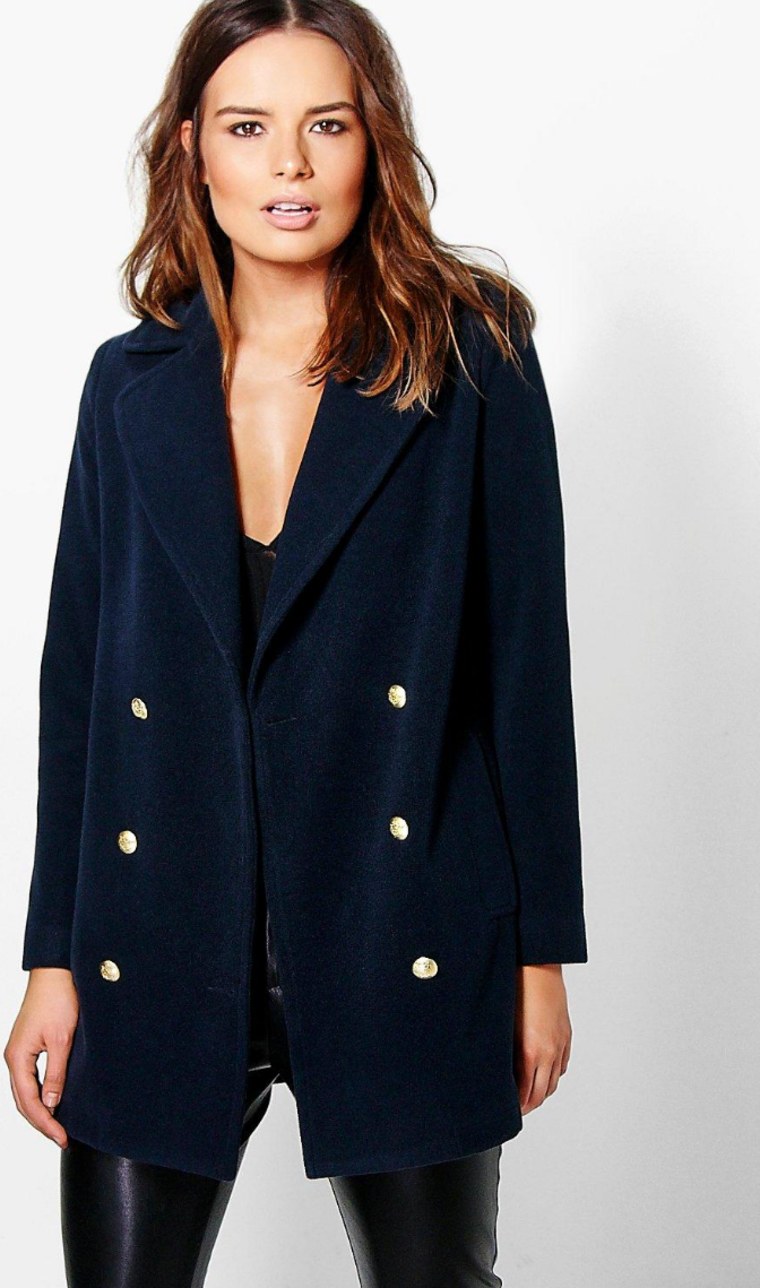 Quilted
Puffy coats are having a moment! This fall it's about quilted coats that come in everything from metallic hues to camouflage prints.
18. Metallic Quilted Jacket, $100, Zara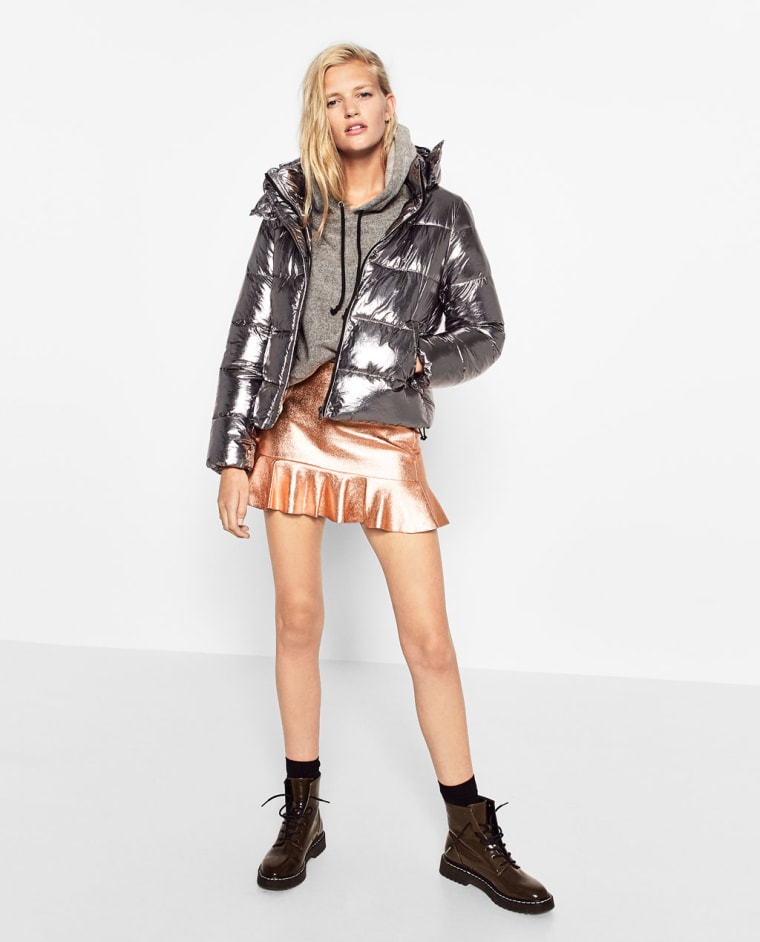 19. Vince Camuto Faux Fur-Trimmed Parka, $100, Nordstrom Rack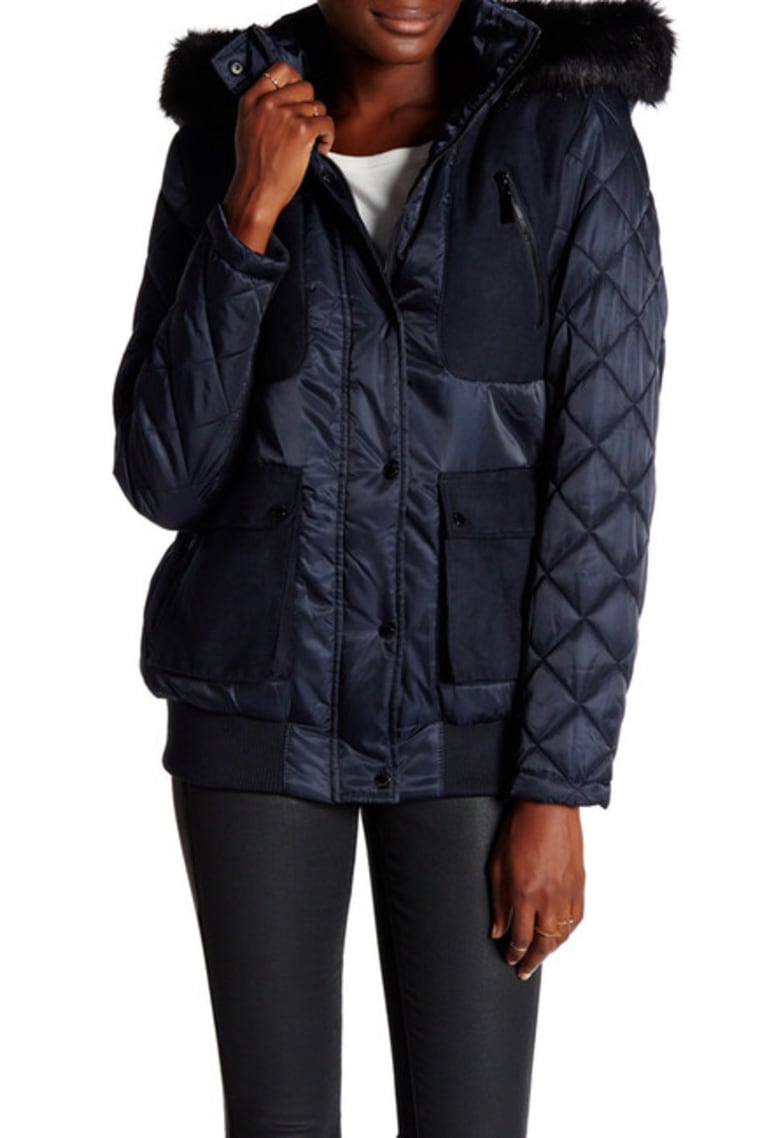 20. Short Camouflage Print Quilted Coat, $100, Zara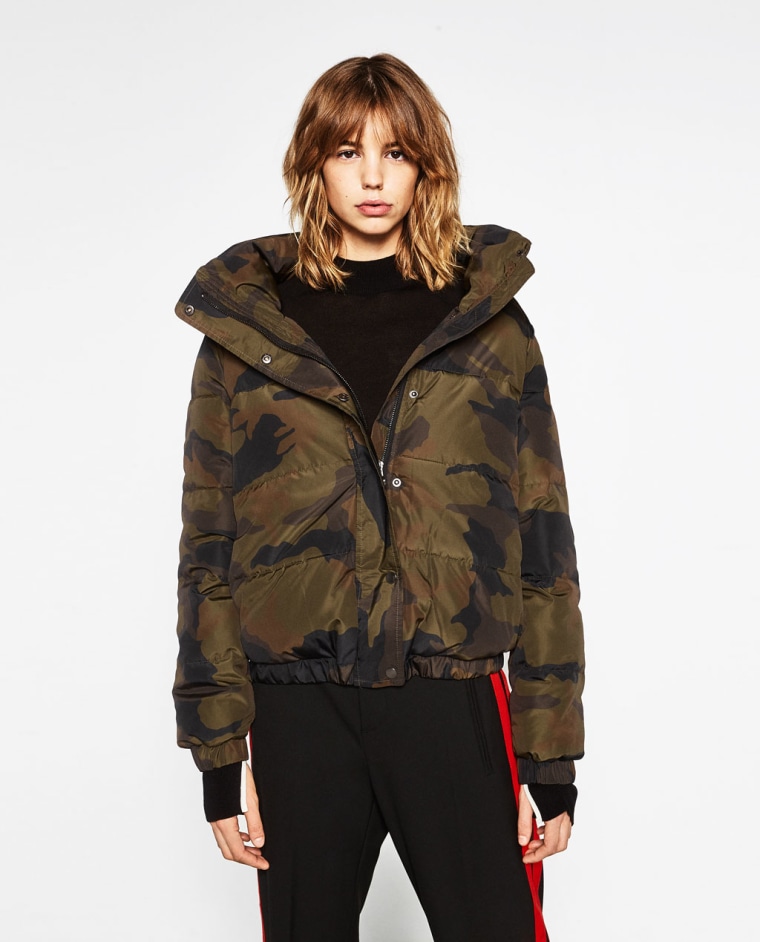 21. Boutique Lucy Faux Fur-Trimmed Long Puffer Coat, $96, Boohoo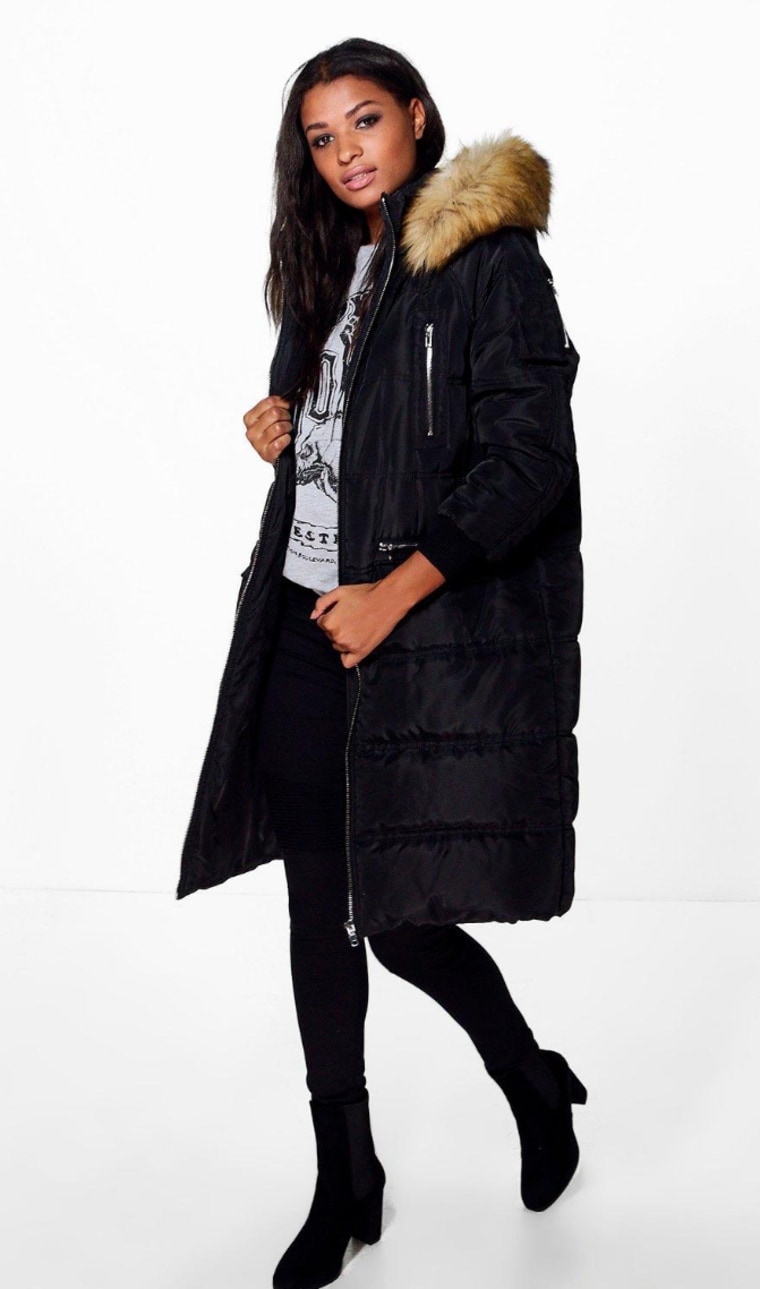 RELATED: 33 ankle boots that will perfectly complete your fall look
Shearling
Baby, it's cold outside! As the autumn cool turns to a winter chill, bundle up with shearling coat. These warm and blanket-like jackets will take you well into the coldest days of winter.
22. Brave Soul Faux-Shearling Waterfall Jacket, $68, ASOS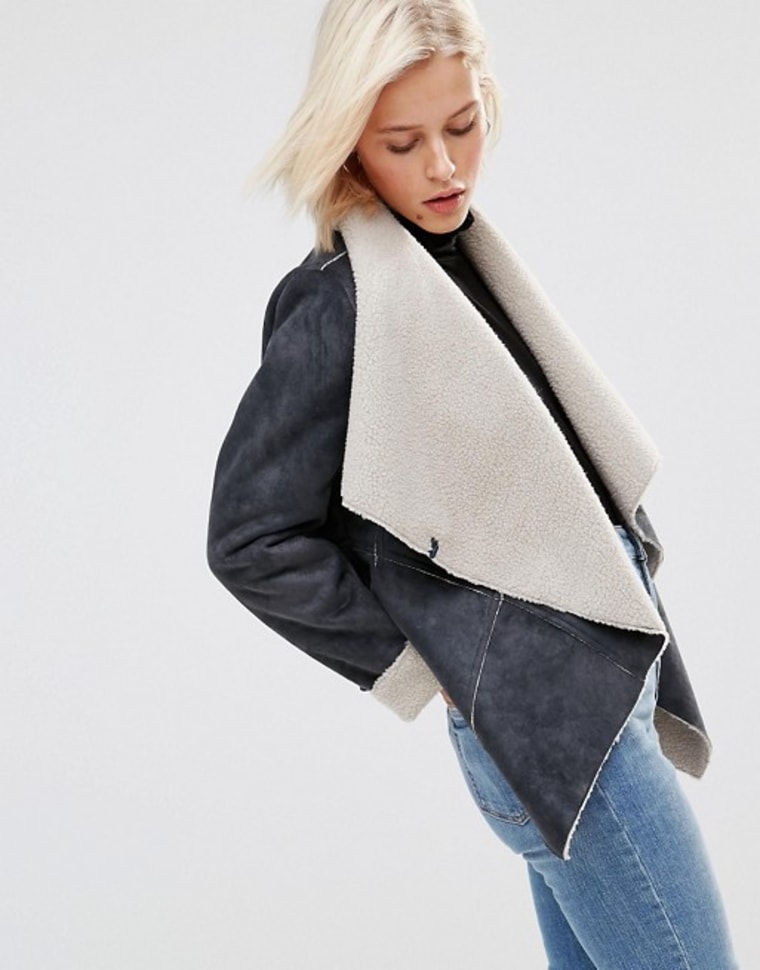 23. Joeoyy Faux Shearling Coat, $52, Amazon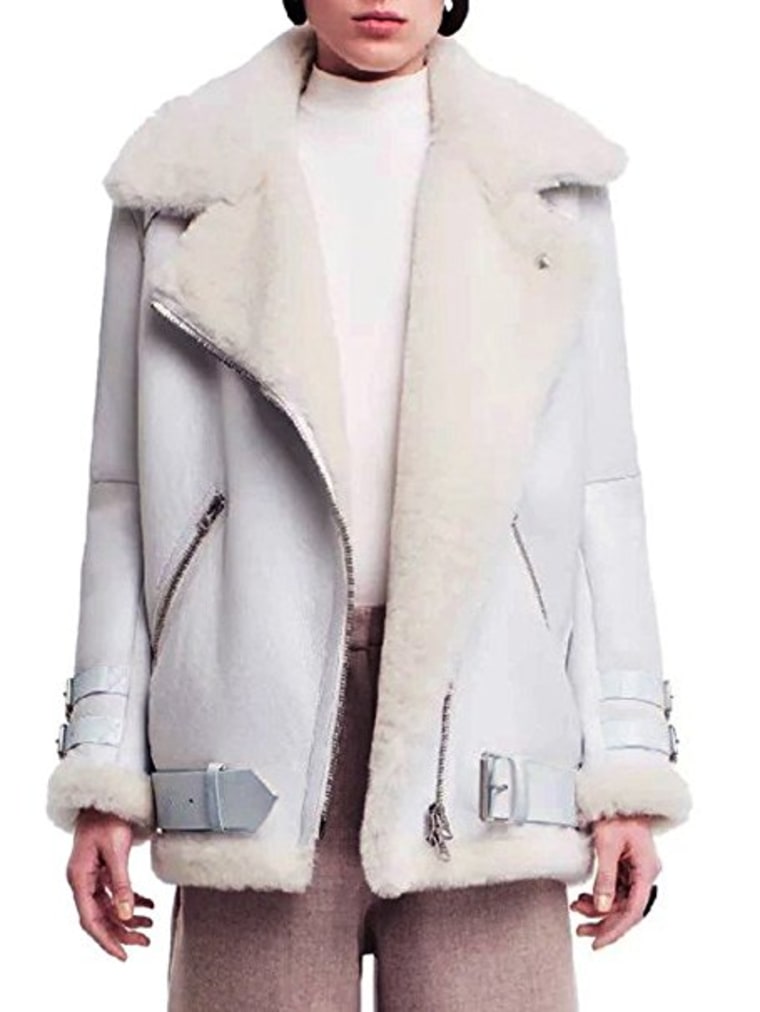 24. Faux-Shearling Biker Jacket, $85, Missguided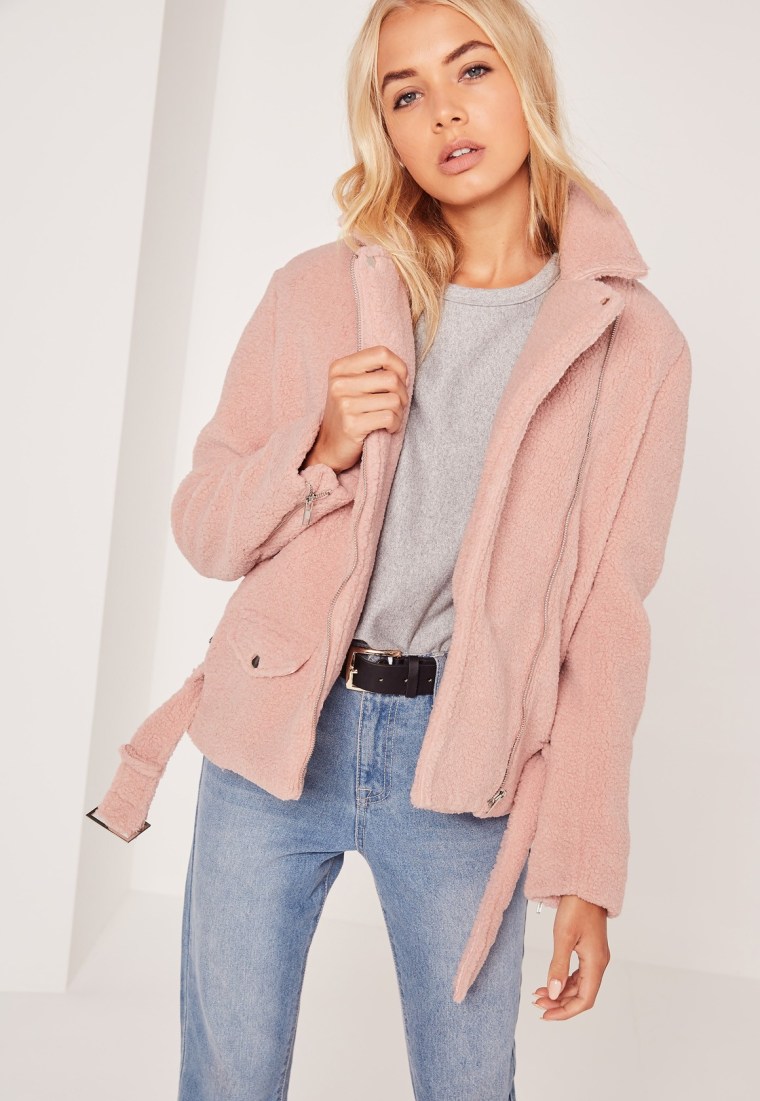 RELATED: Accessories overload! 44 easy ways to update your fall style
Toggle
There's something so sophisticated about a toggle coat. Go for a preppy plaid or casual denim to make this classic style seem suddenly modern.
25. Toggle-Front Plaid Coat, $35, Forever 21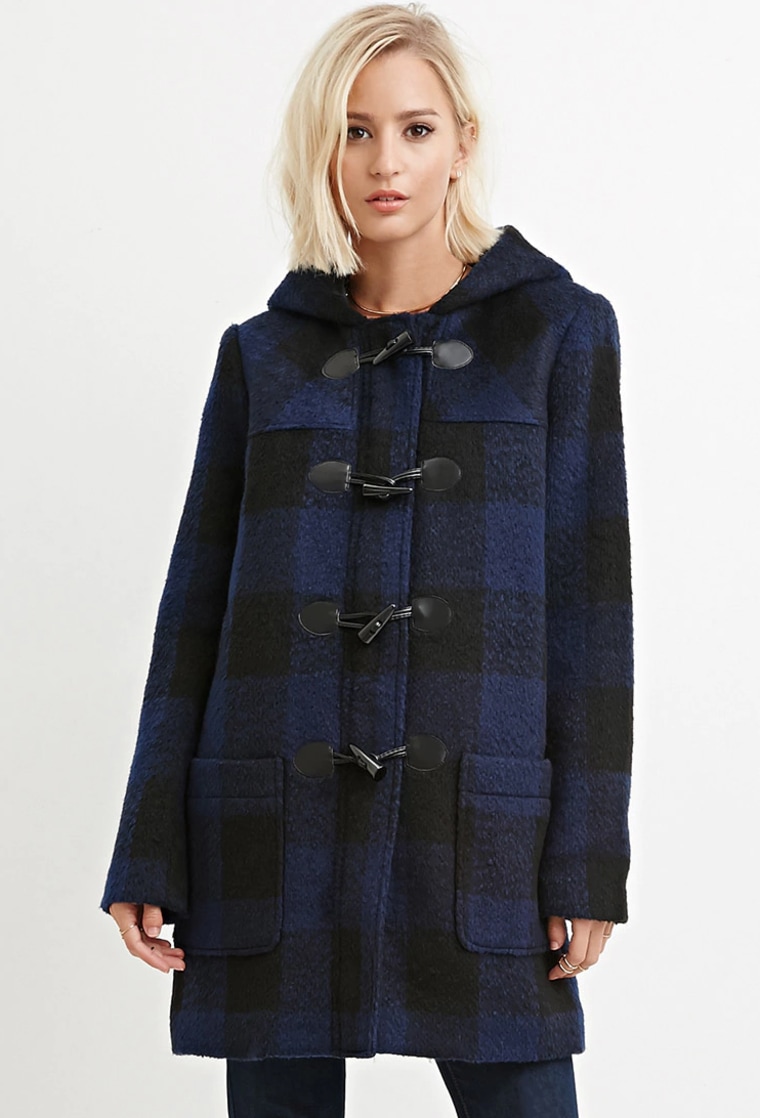 26. Celebrity Pink Hooded Toggle Coat, $45, Macy's
27. Denim Toggle Coat, $97, ASOS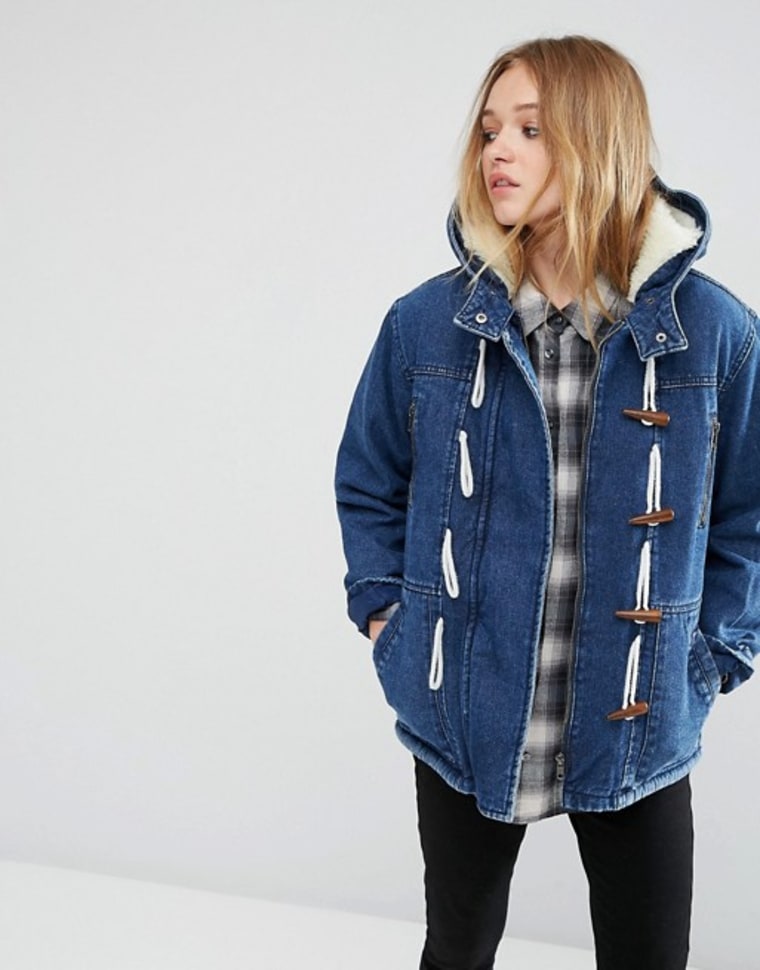 RELATED: Is 'ugly' the new pretty? The comfy fall shoe trend you have to try
Wool
A wool coat is an absolute wardrobe must. No matter what style or color you choose, this is coat is always a classic.
28. Wool-Blend Coat, $80, H&M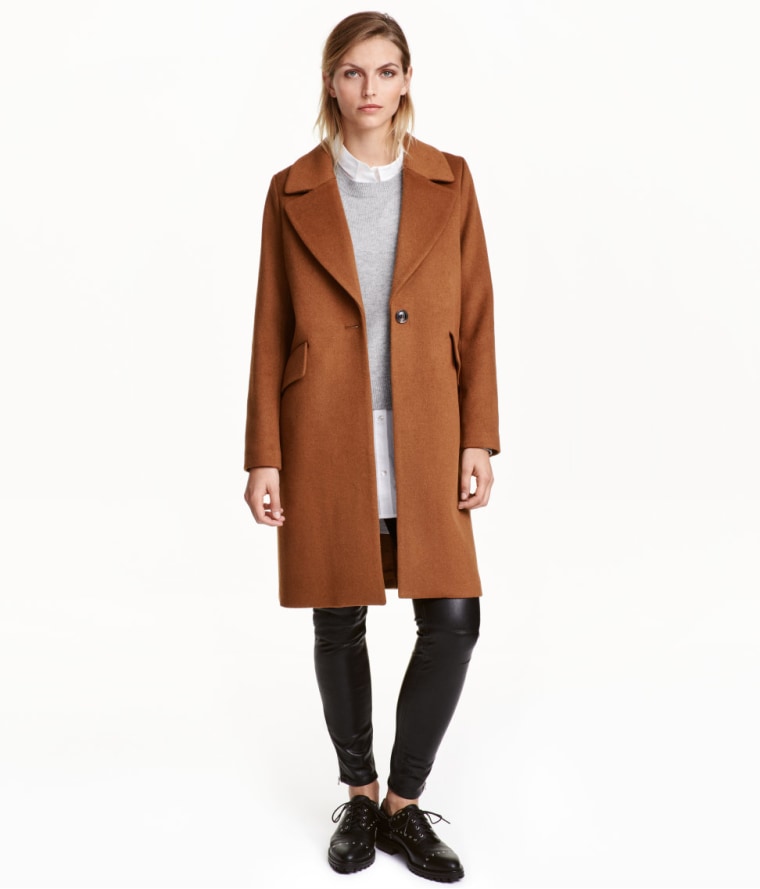 29. Charles Gray London Yummy Mummy Wool-Blend Coat, $100, Nordstrom Rack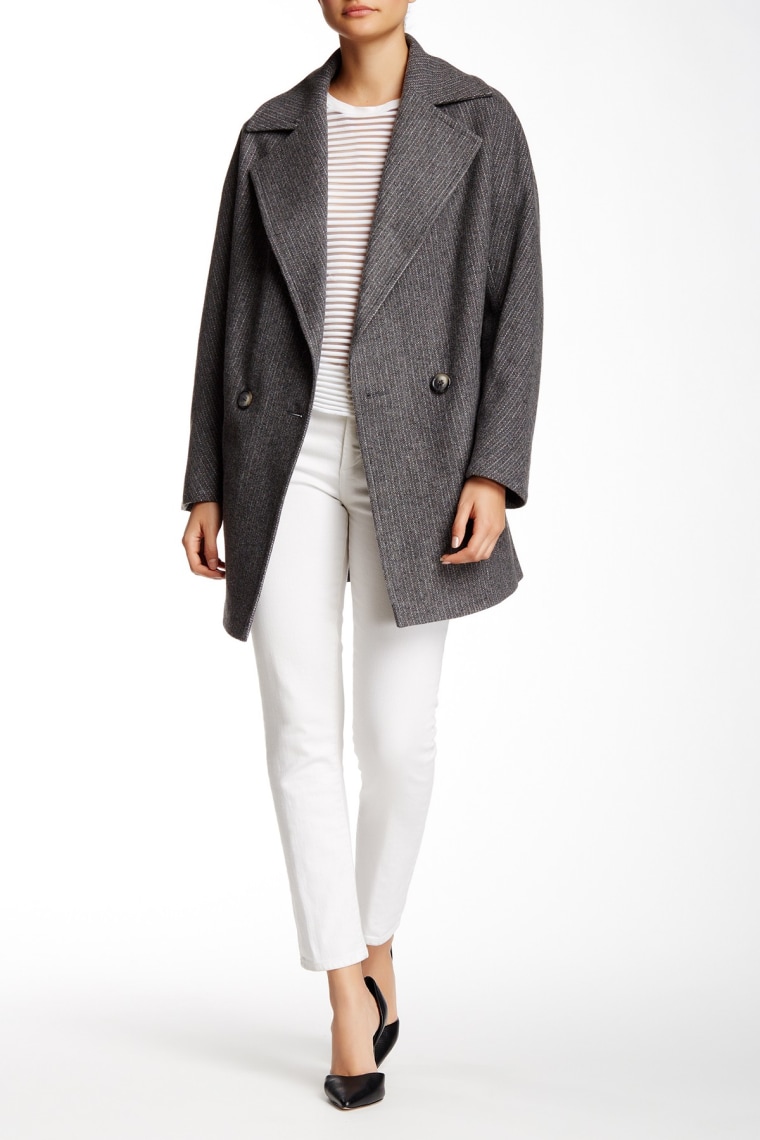 30. Check Wool-Blend Coat, $80, Mango