Stride stylishly into fall with the season's most-coveted footwear silhouette: the ankle boot.
Sleek, chic and easy to wear, this versatile style will take you from the school drop-off line to date night and everything in between. TODAY Style scoured the market for the best booties out there, from timeless to trendy, so you can step up your footwear game with a simple click of a button. And with all pairs less than $50, you can get that well-heeled look without breaking your budget.
Polished
Look ready for anything with these sophisticated ankle boots. Sleek and understated, these power pairs exude executive polish and a get-it-done attitude — no expense account required.
1. Melissa Shoes 'Drama' Boots, $40, 6pm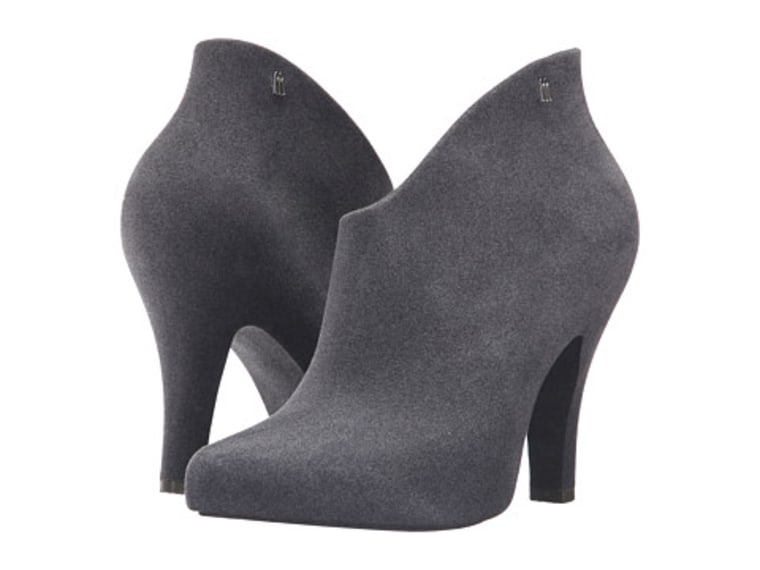 2. ALDO 'Eliliane' Peep-Toe Boots, $41.50, Selfridges & Co.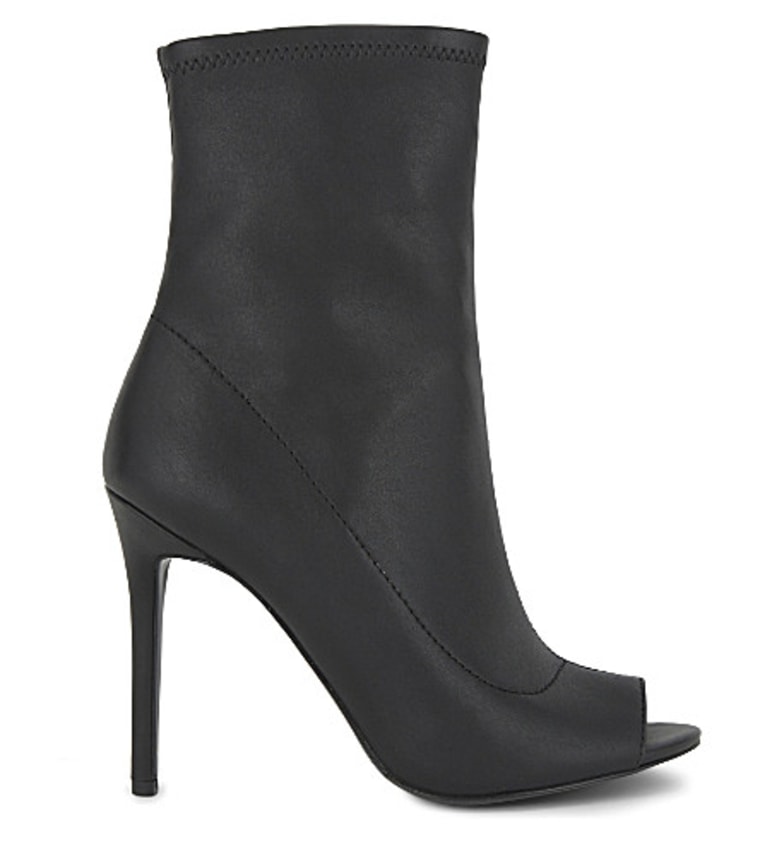 3. Clear-Heel Boots, $50, Zara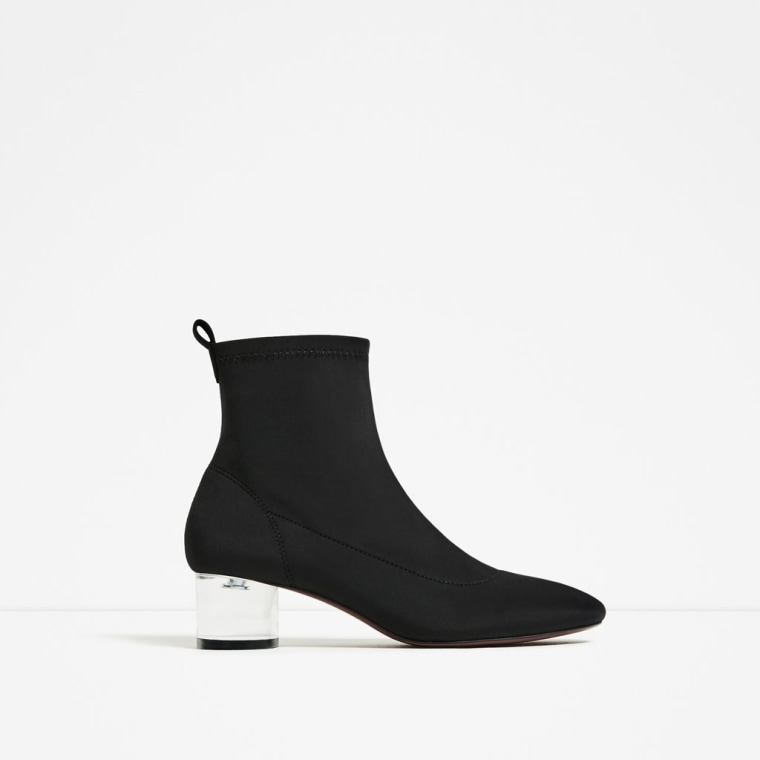 4. 'Faye' Sock Boots, $50, Boohoo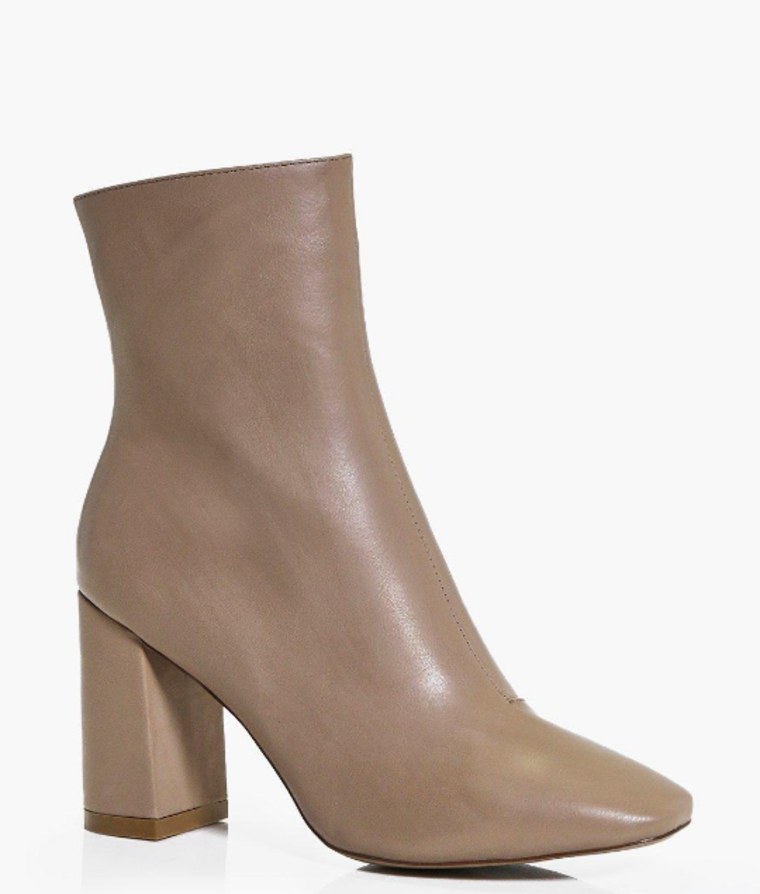 5. Pearl-Detail Boots, $47, SheIn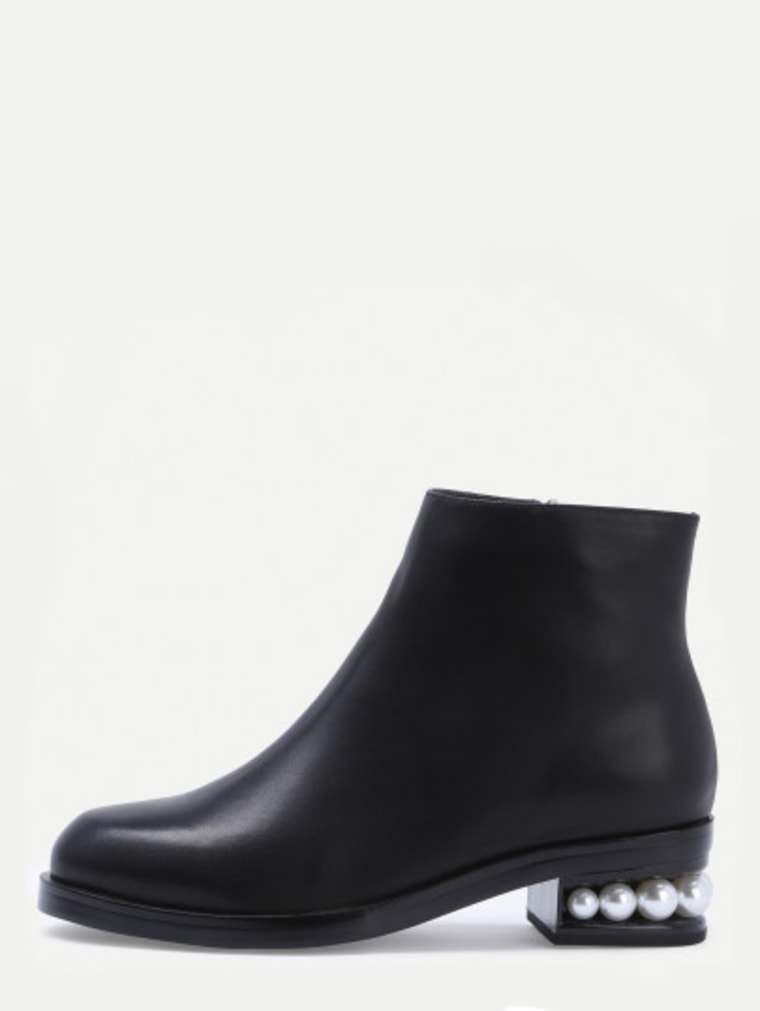 6. 'Make a Wild Stride' Boots, $49, ModCloth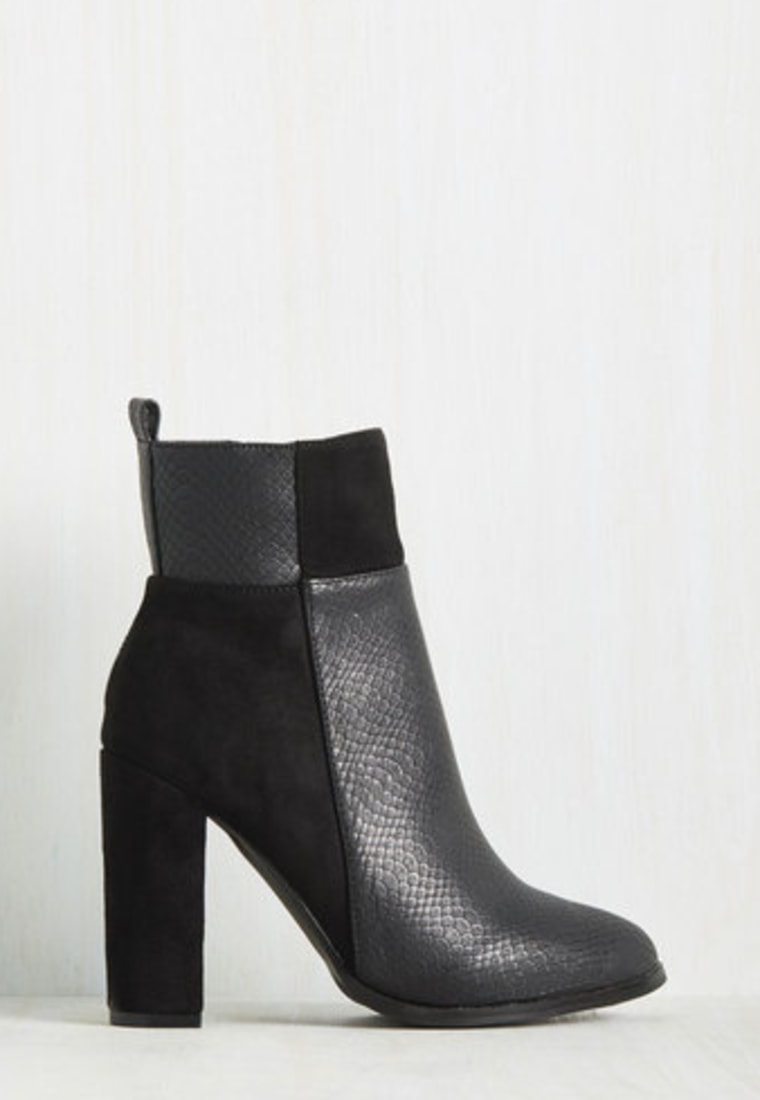 7. Simply Vera Vera Wang Faux-Snakeskin Boots, $50, Kohl's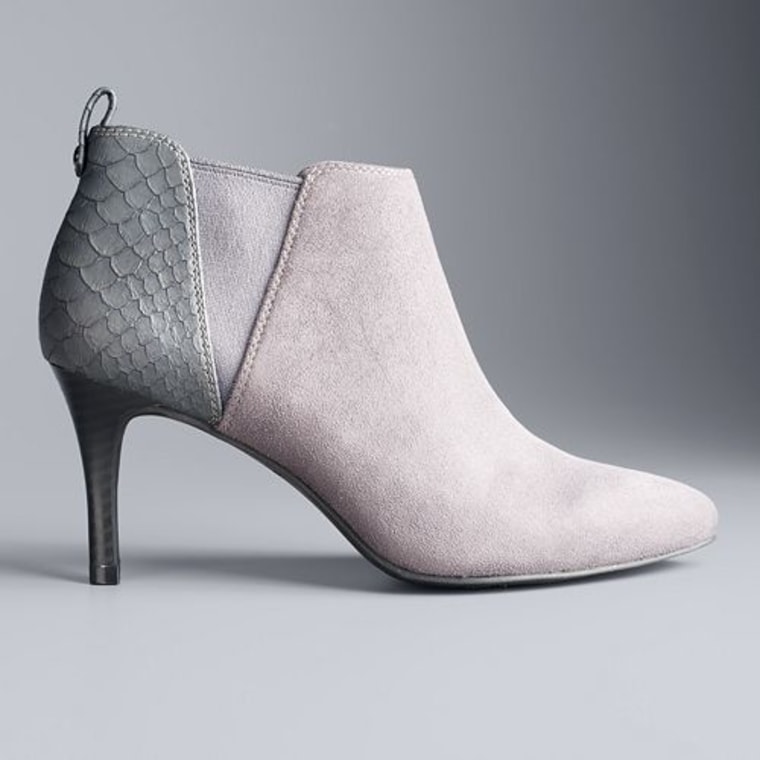 8. Black Lace-Up Boots, $50, H&M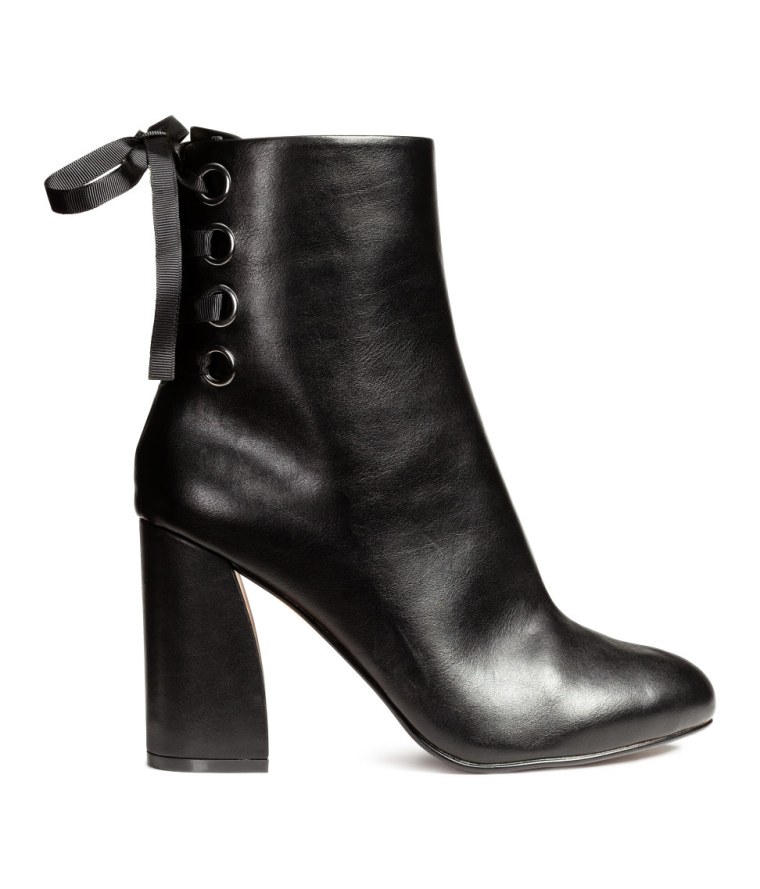 9. Grommeted Patent Boots, $50, H&M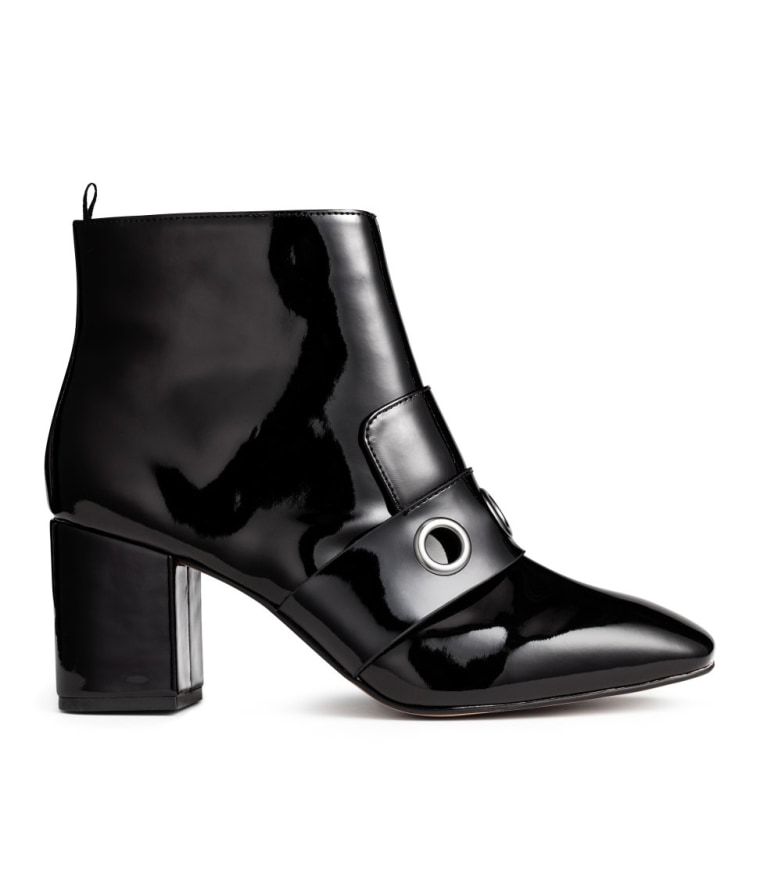 RELATED: What exactly are Chelsea boots? And more fall fashion questions answered
Casual
Kick back in these weekend-ready ankle boots, selected for their versatility and wear-all-day endurance. Toeing the line between cozy and cool, these laid-back designs prove that good style never takes the day off.
10. Brogue-Style Boots, $50, H&M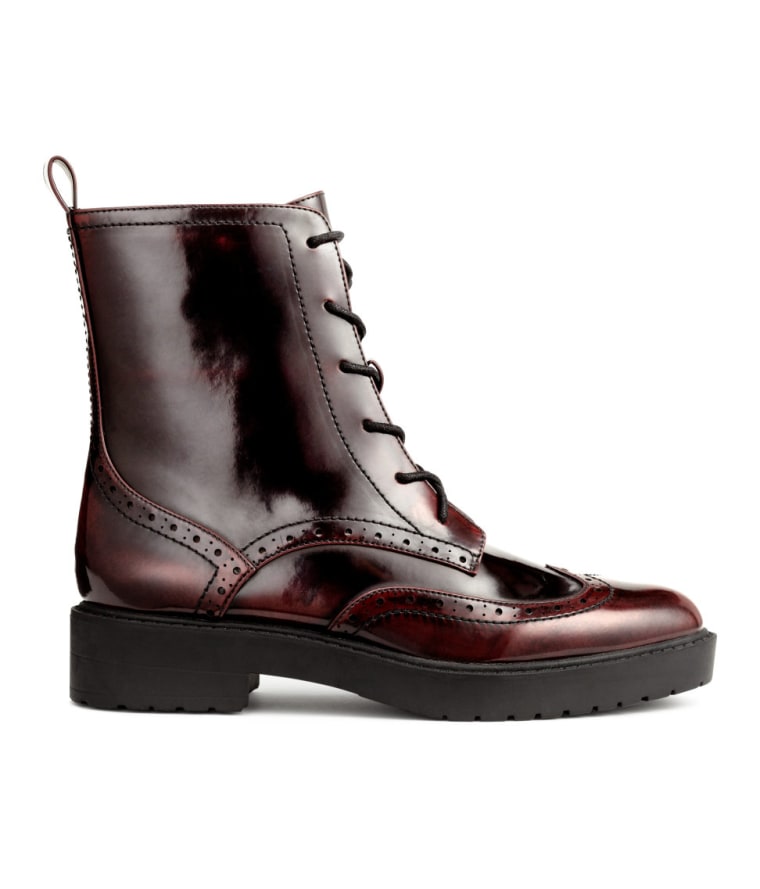 11. Indigo Rd. 'Chant' Booties, $40, Century 21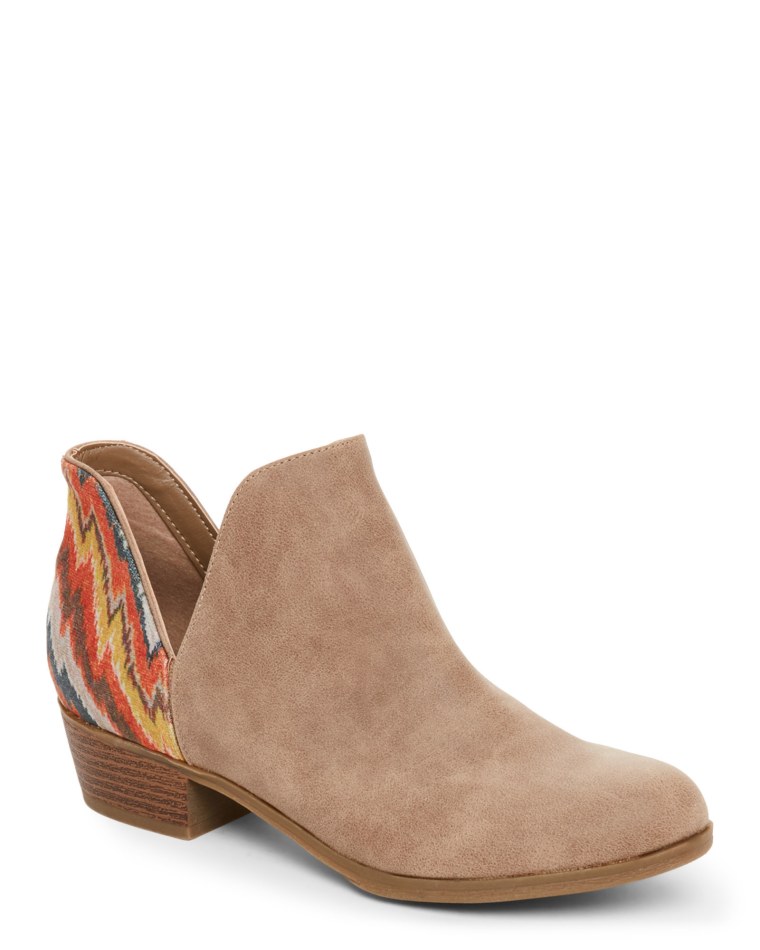 12. LifeStride 'Puddle' Boots, $30, 6pm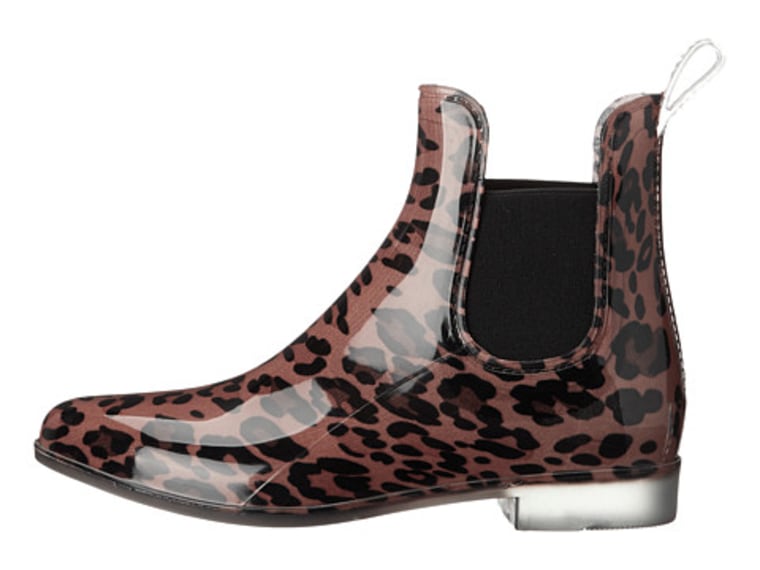 13. Mia 'Maylynn' Knit-Trimme Hiking Boots, $50, Nordstrom Rack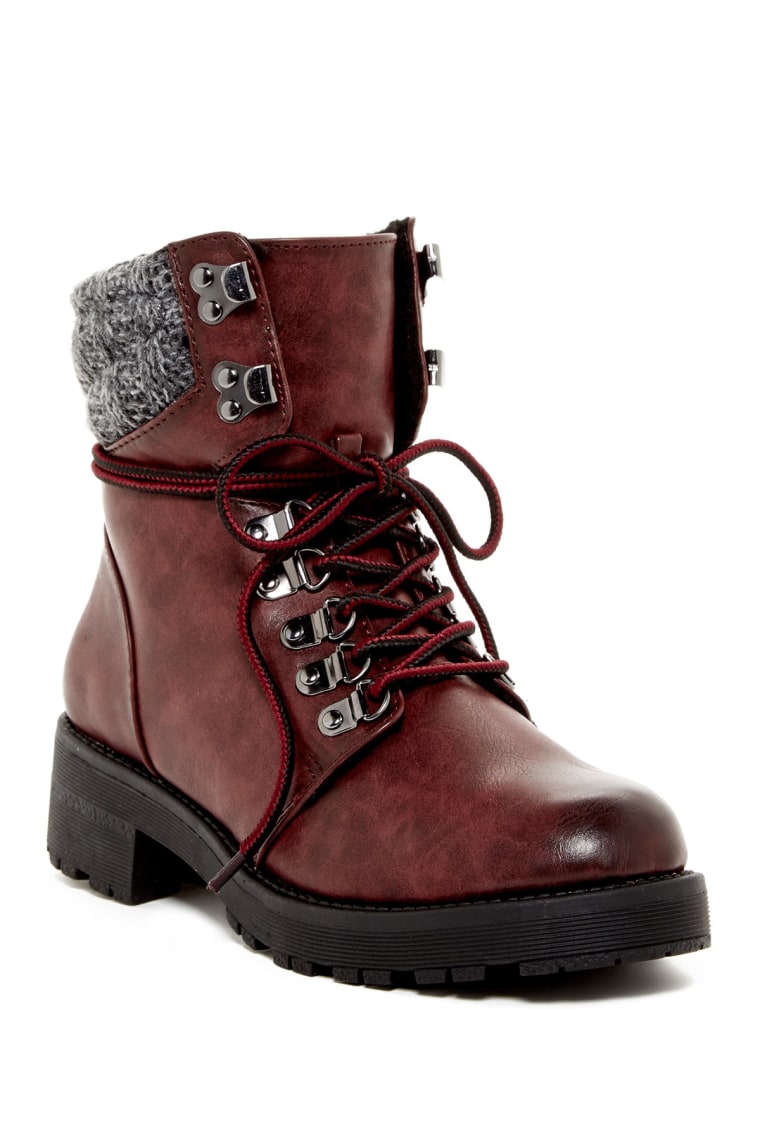 14. 'Oregon Trail' Booties, $32, Lulu's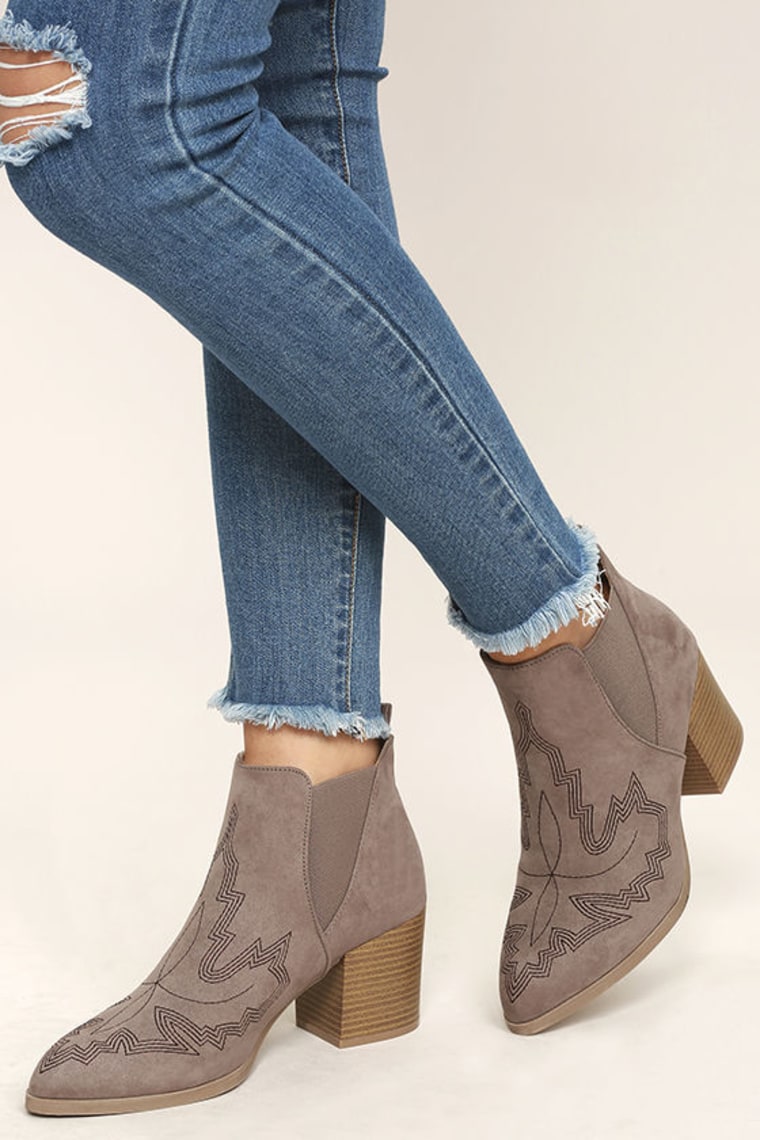 15. T.U.K. 'Harper' Velvet Hiking Boots, $40, Century 21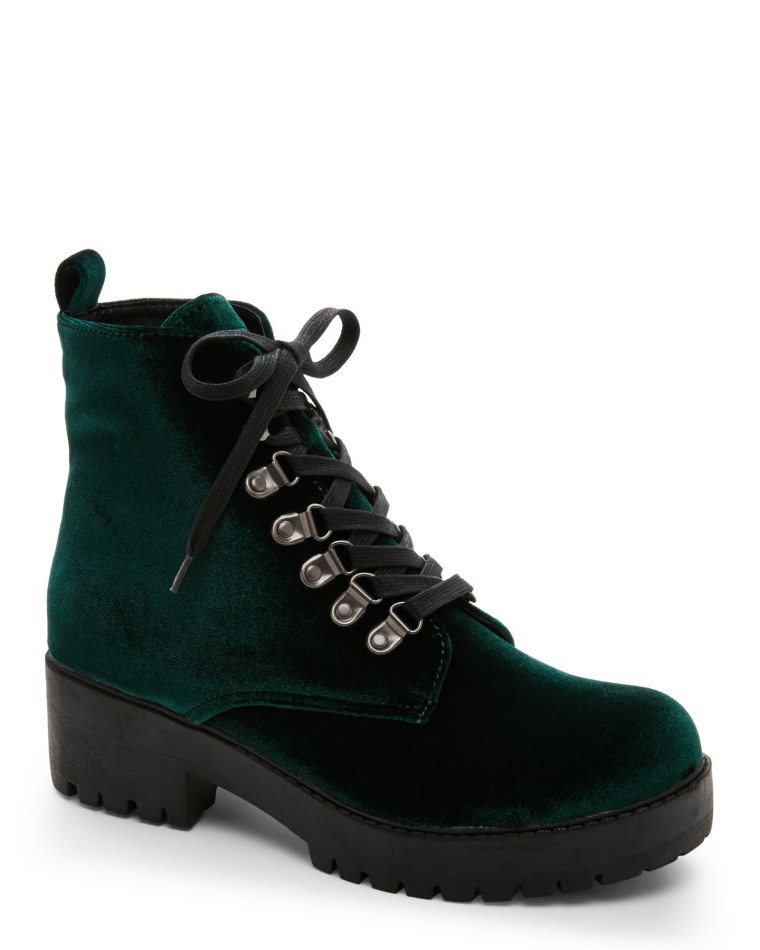 16. Mad Love Kenzie Lace-Up Boots, $31, Target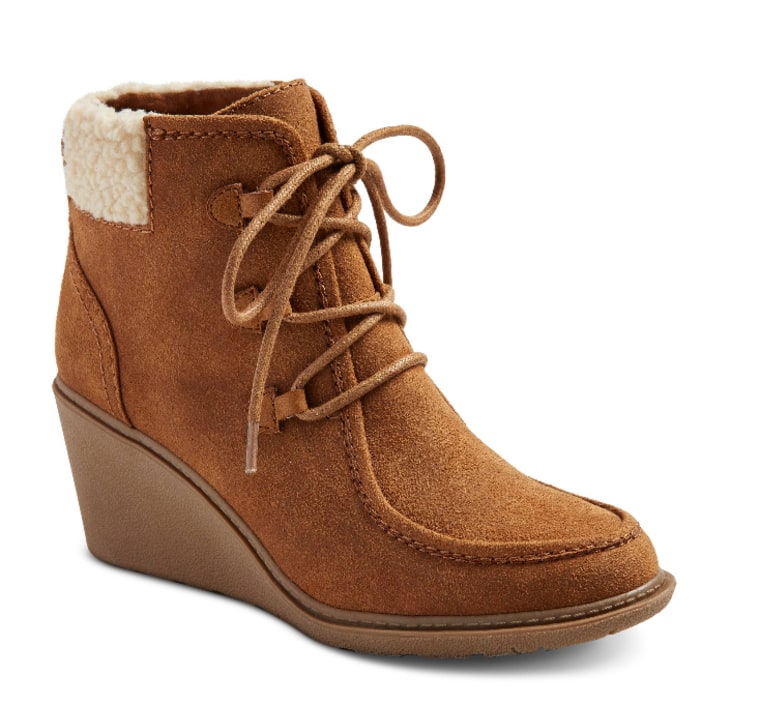 17. VOLATILE 'Axle' Boots, $35, 6pm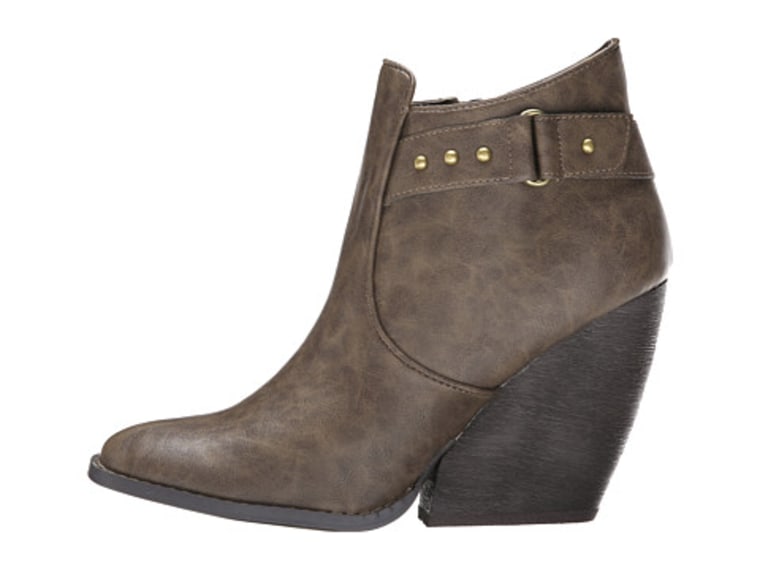 18. Pop 'Hugo' Foldover Boots, $45, JCPenney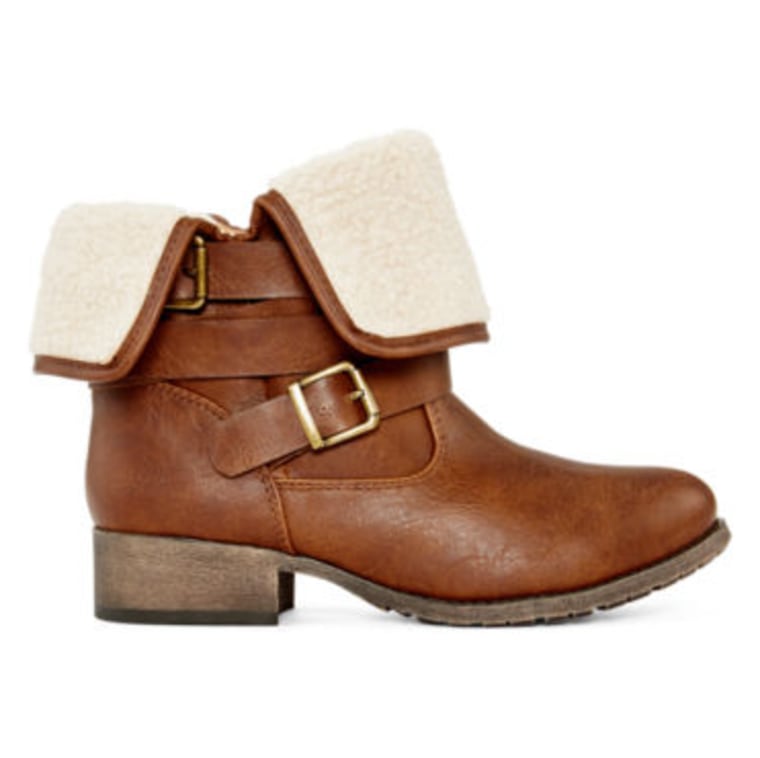 RELATED: 33 ankle boots that will perfectly complete your fall look
Trendy
Be ahead of the fashion wave in one — or all! — of these design-driven ankle boots. From cutouts to color blocks, florals to fringe, these of-the-moment styles will have everyone watching your step.
19. A+ Designed by Aldo 'Shanel' Studded Booties, $36, Target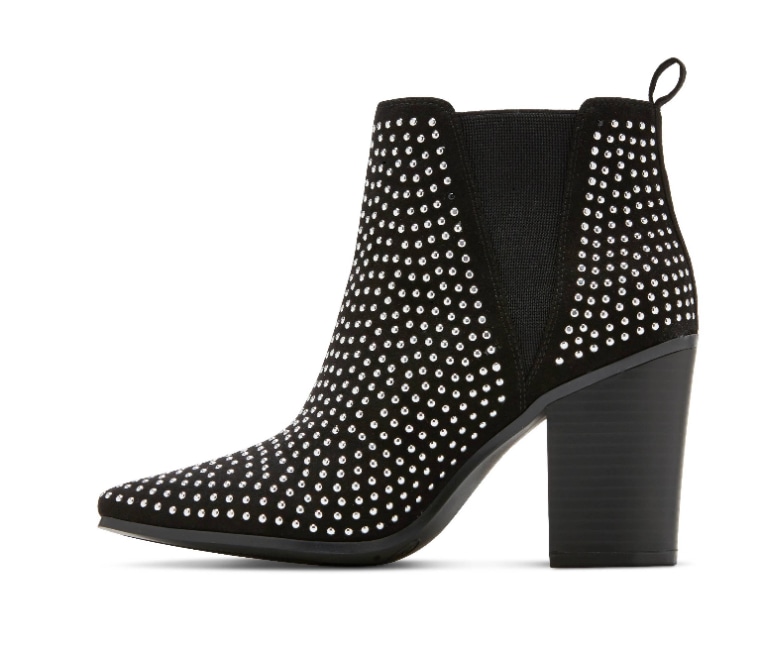 20. Braided Tassel-Tie Boots, $31, Charlotte Russe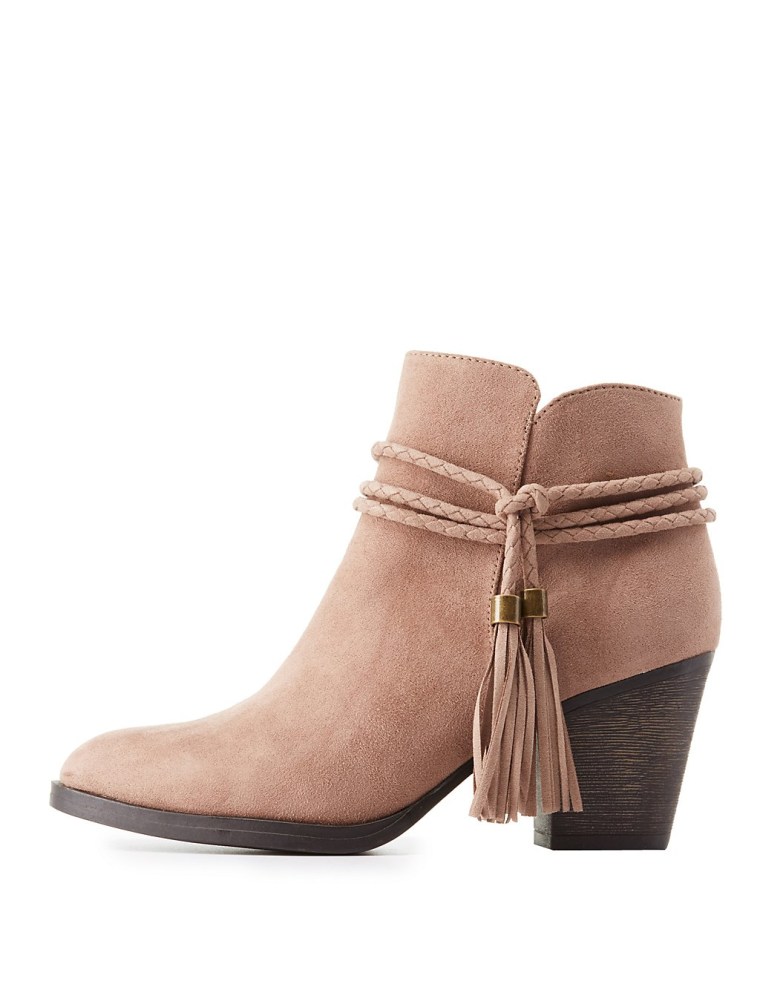 21. Circus by Sam Edelman 'North' Boots, $42, 6pm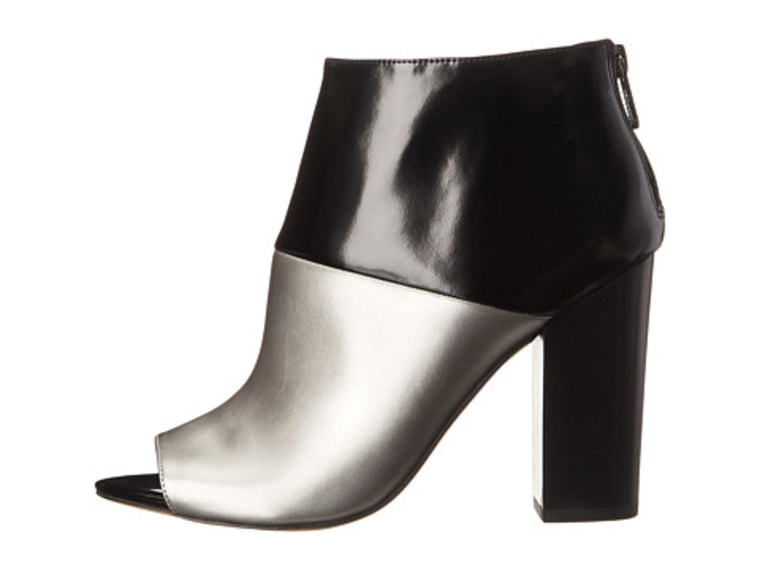 22. Diamond by FarylRobin 'Fawcett' Embellished Boots, $40, Target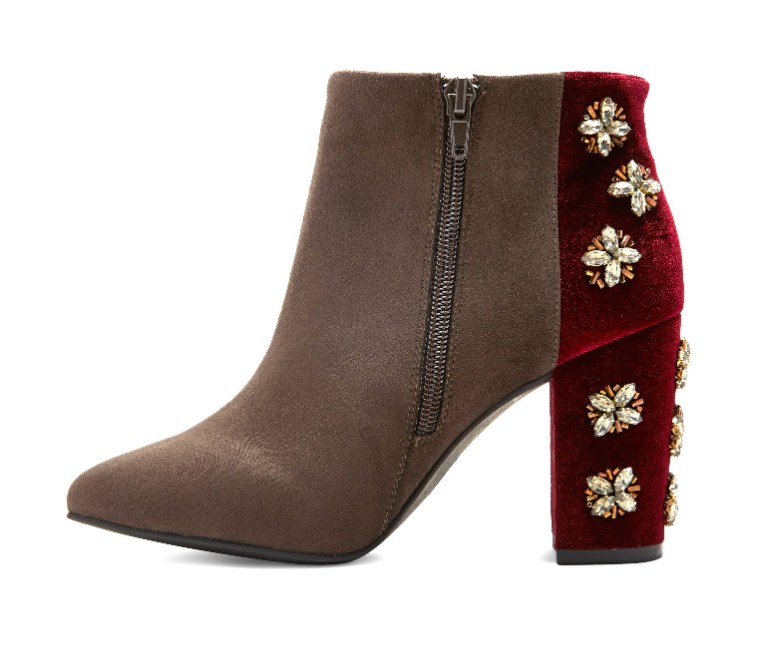 23. Mo Mo Panda Vintage Bow Boots, $36, Walmart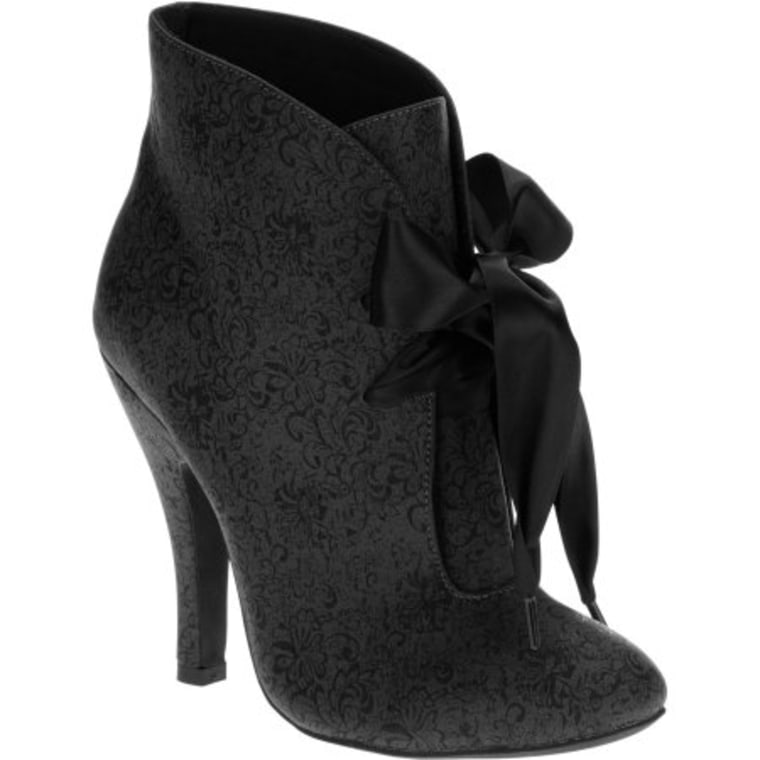 24. Diba 'Danica' Floral Booties, $50, DSW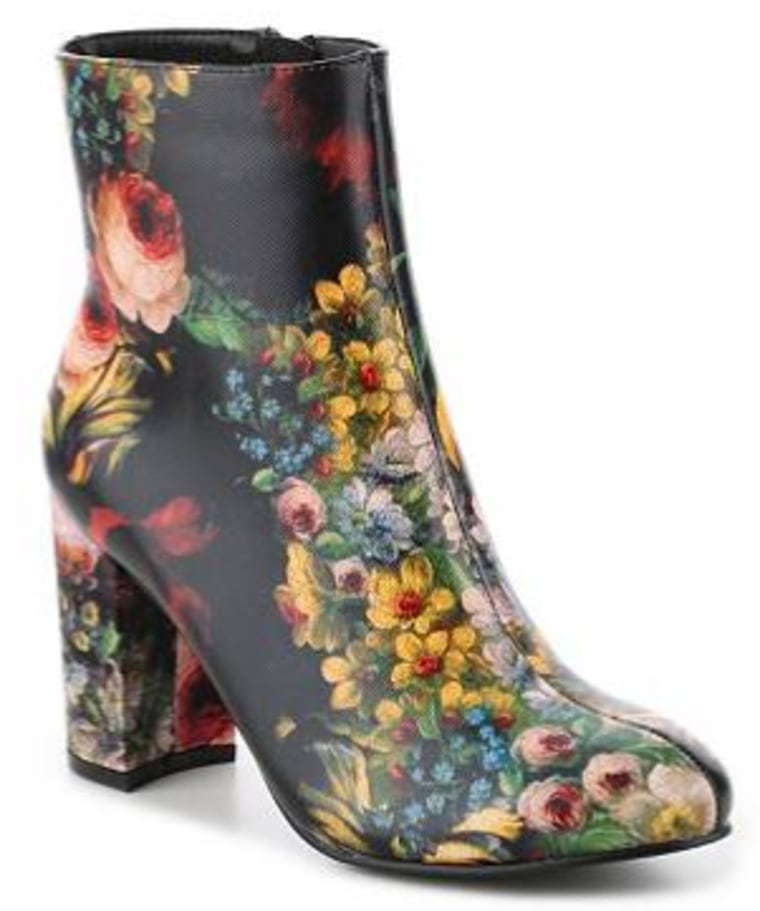 25. 'This Is It' Lace-Up Boots, $39, Lulu's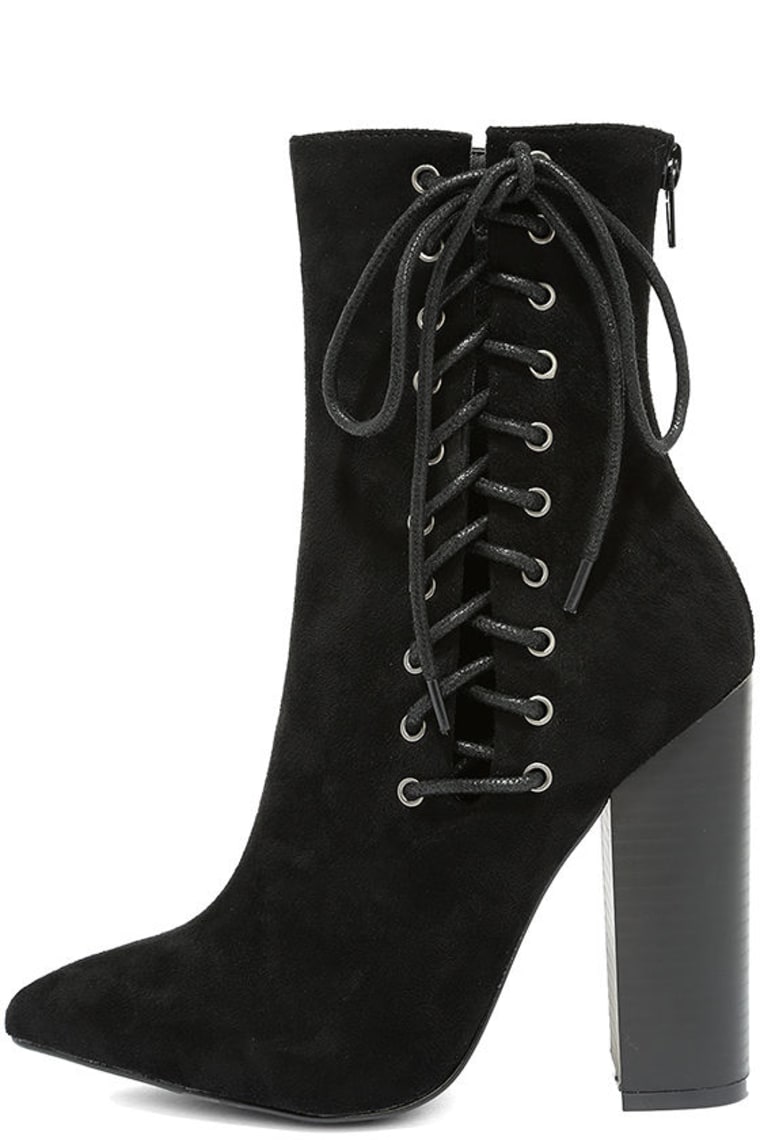 26. Pom Pom Booties, $40, SheIn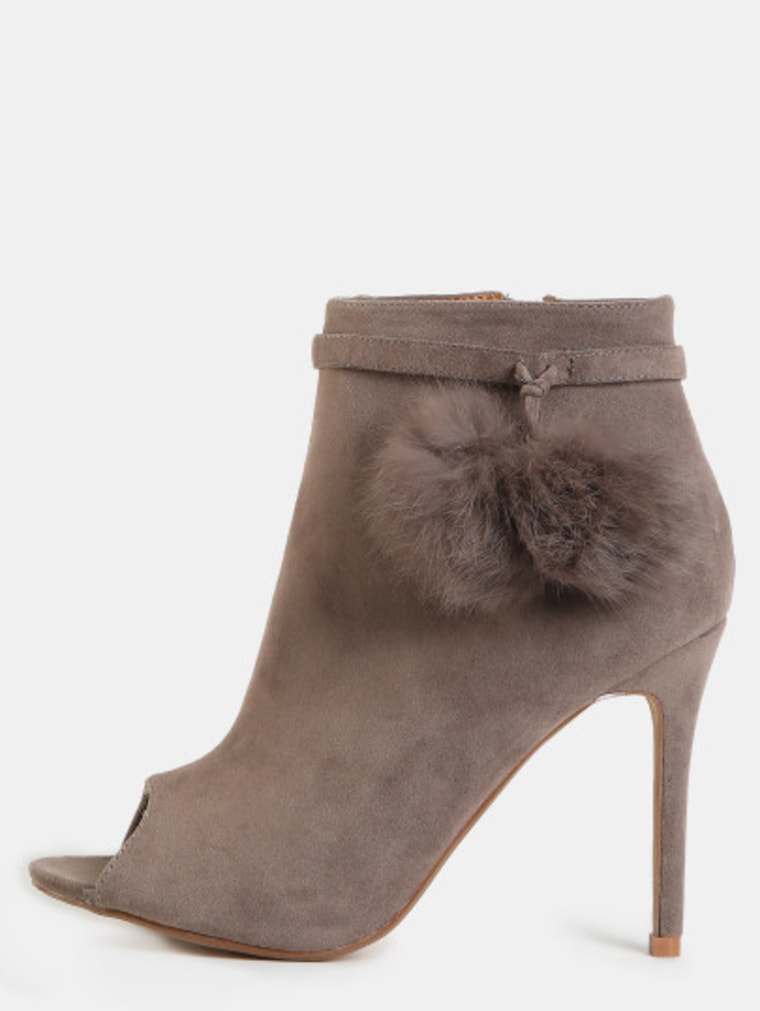 27. Diba 'Danica' Color Block Booties, $50, DSW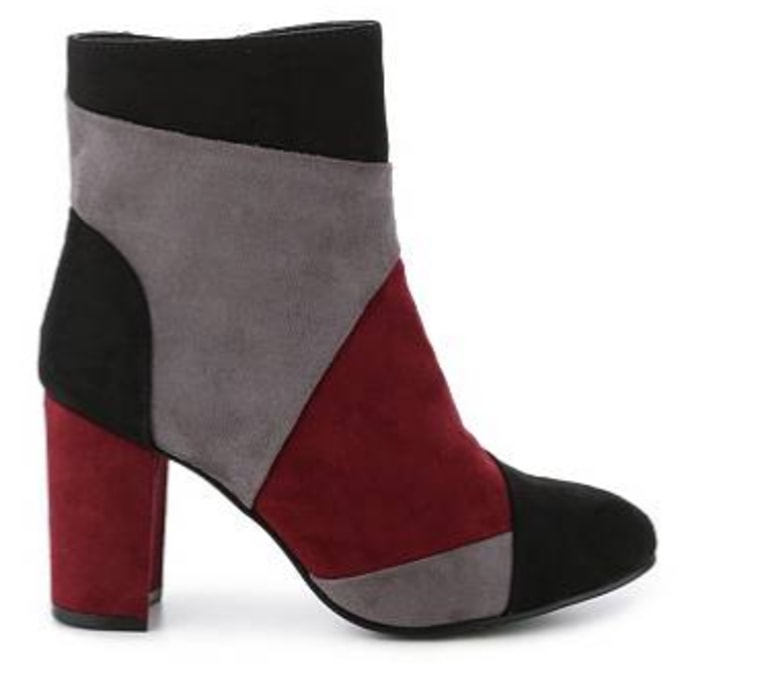 28. Chain-Detail Cutout Boots, $43, SheIn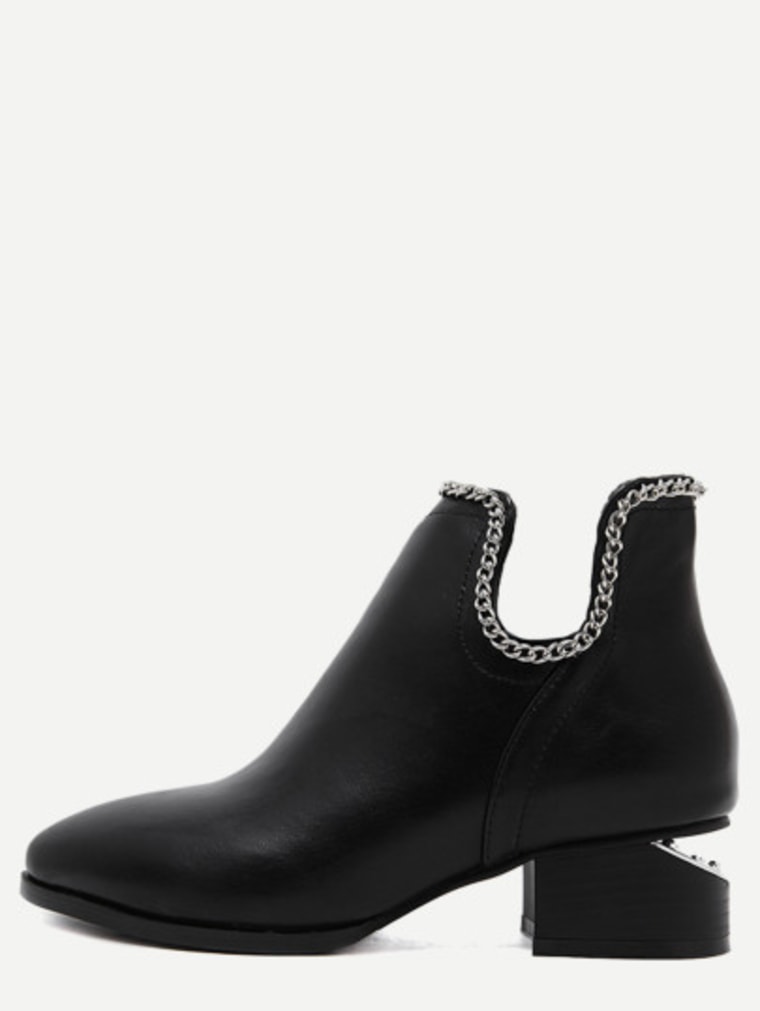 29. 'Heat of the Moment' Booties, $43, Windsor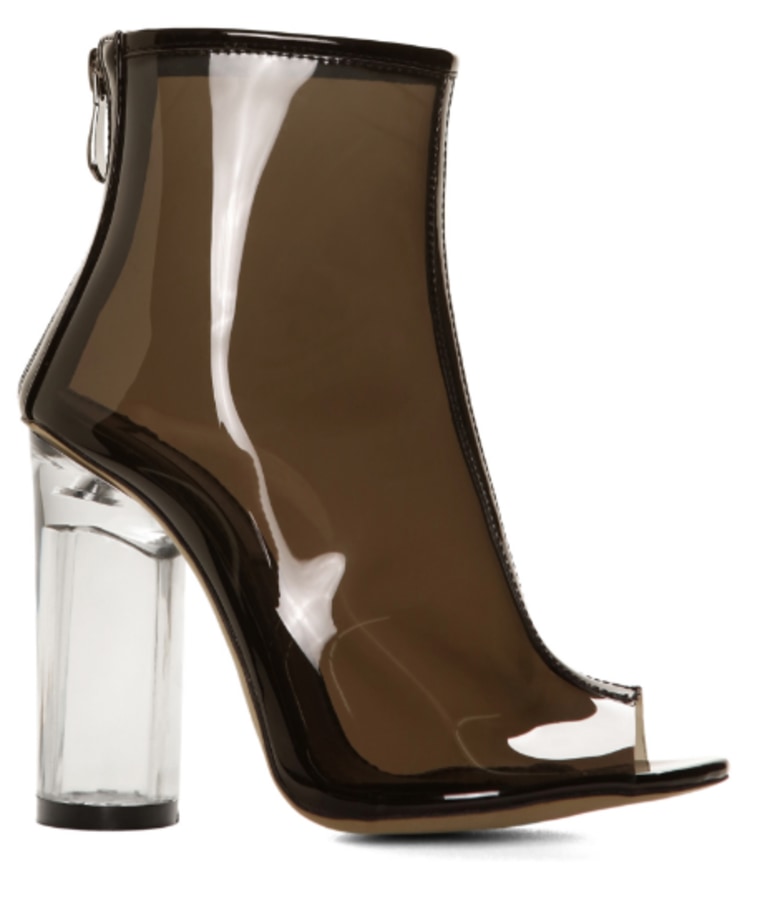 30. New Look Velvet Boots, $49, ASOS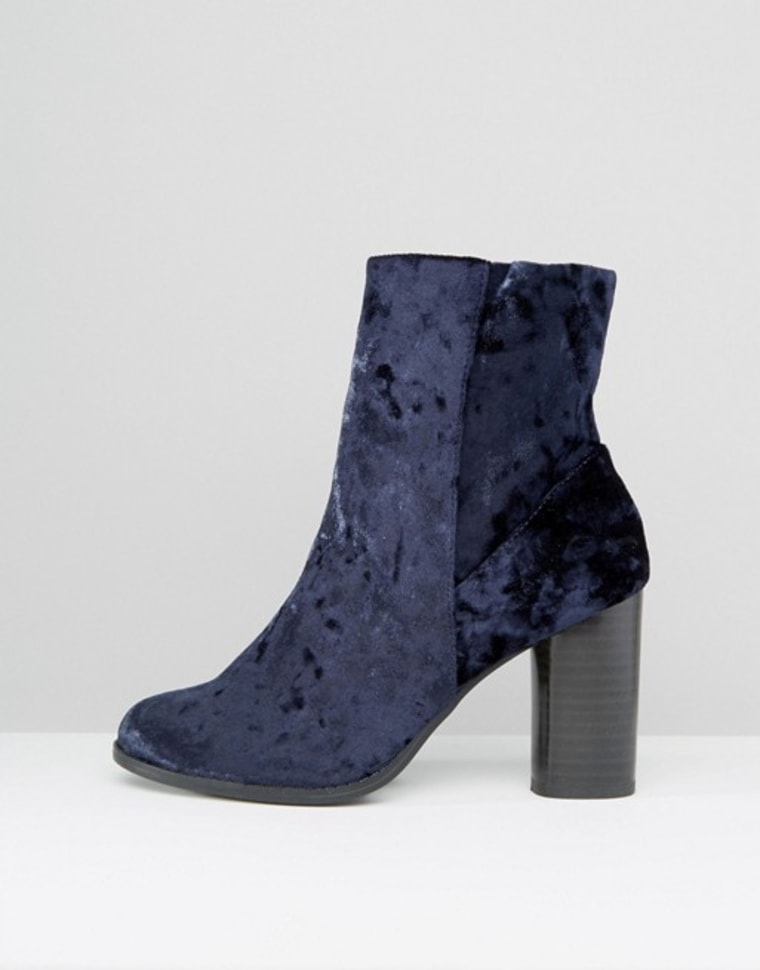 RELATED: Accessories overload! 44 easy ways to update your fall style
Classic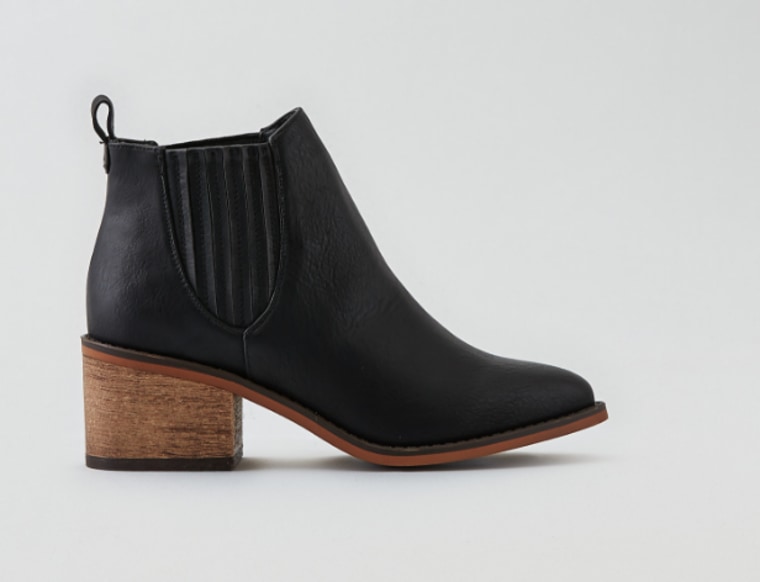 32. Elastic-Panel Boots, $50, Zara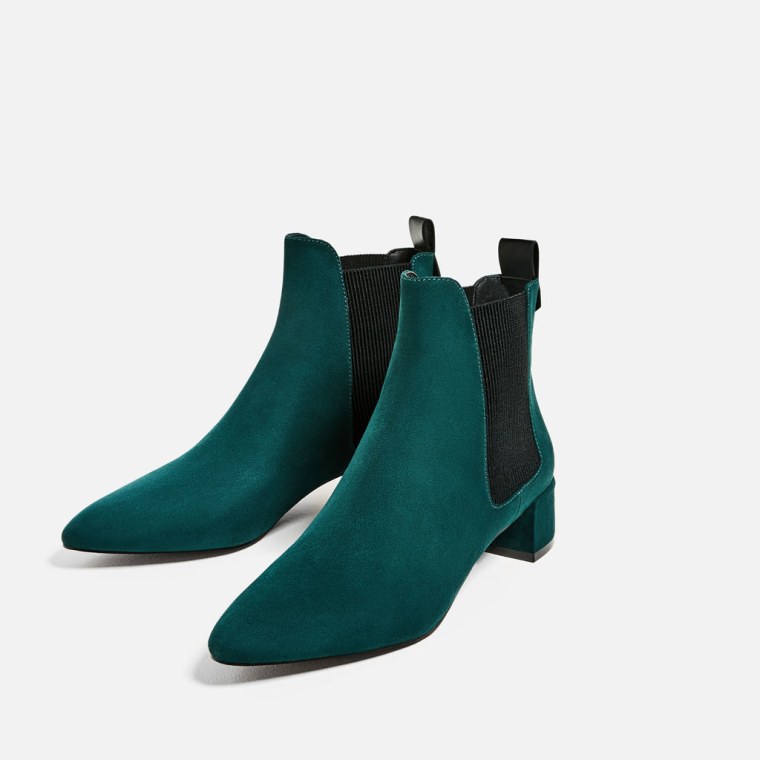 33. American Rag 'Desyre' Chelsea Booties, $45, Macy's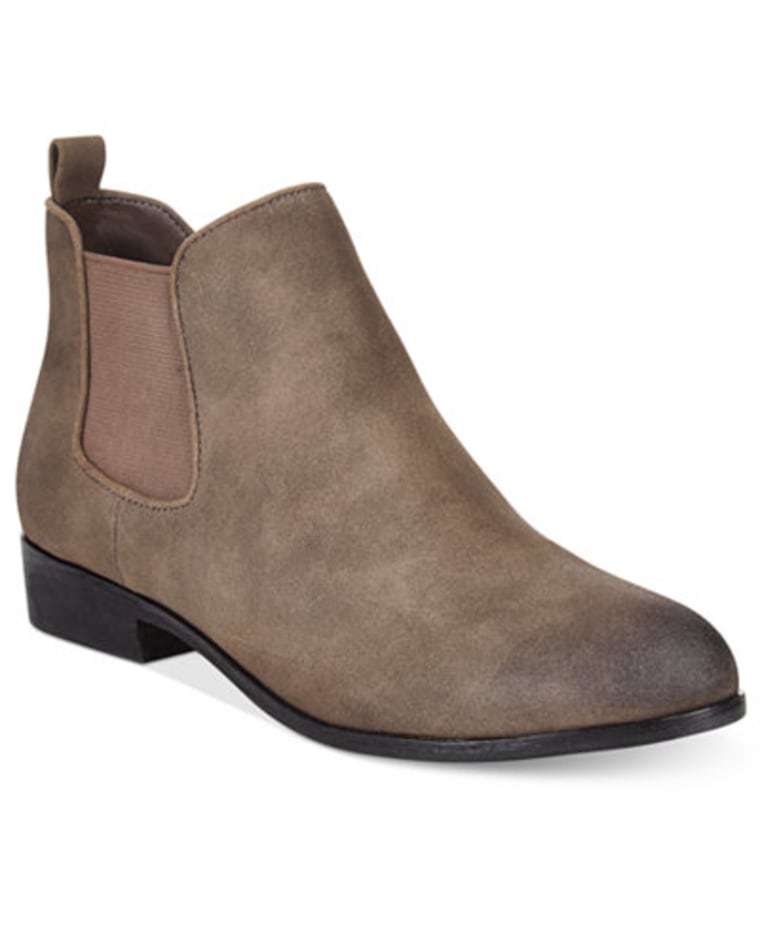 34. 'Grace' Chelsea Boots, $40, Boohoo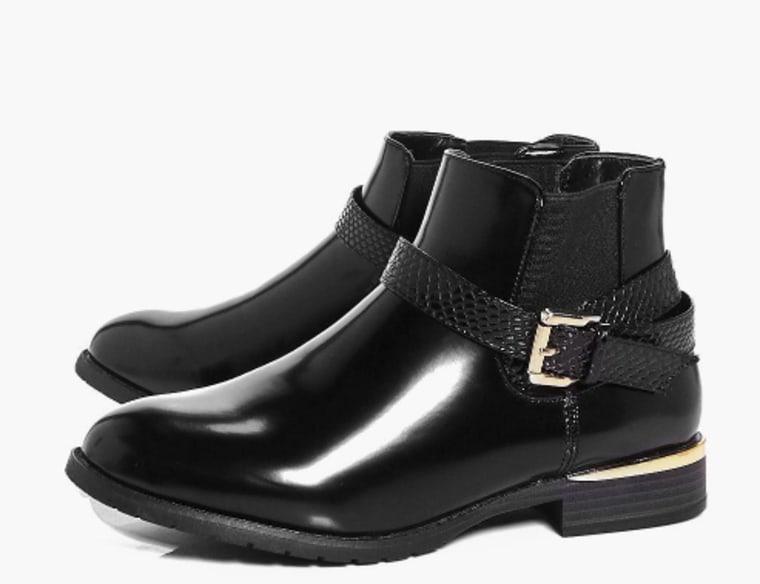 35. Slip-On Boots, $35, H&M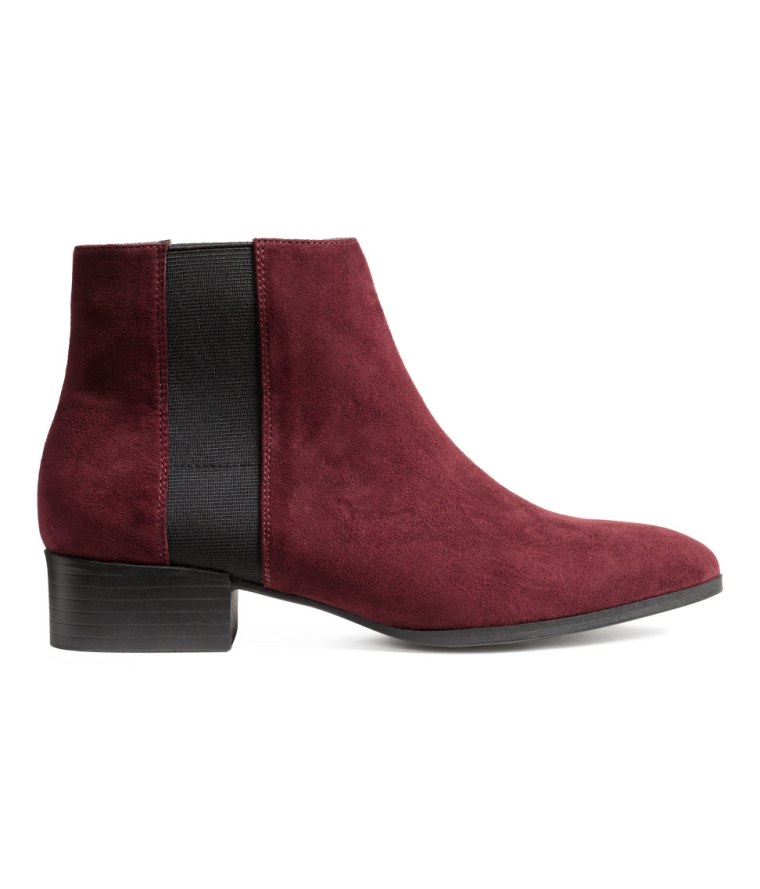 36. New Look Heeled Chelsea Boots, $49, ASOS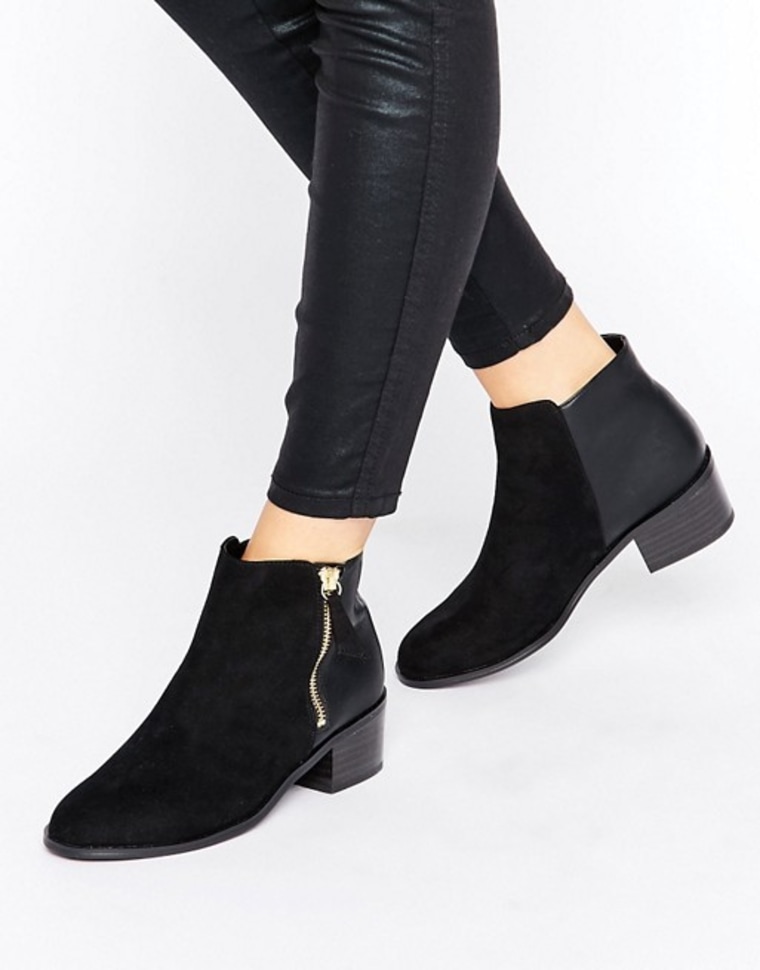 37. SONOMA Goods for Life™ Wedge Boots, $40, Kohl's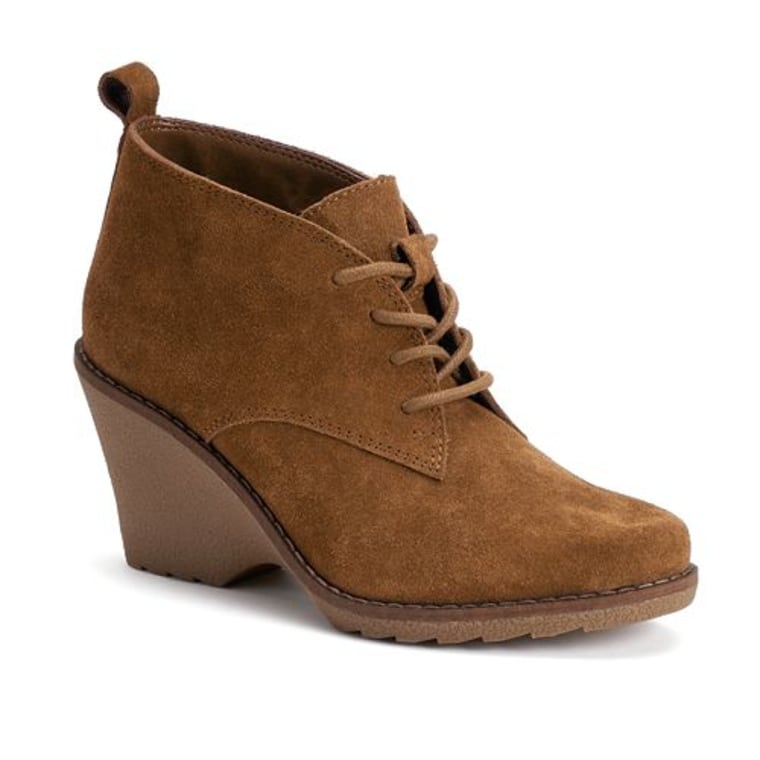 38. SO® Desert Boots, $40 Kohl's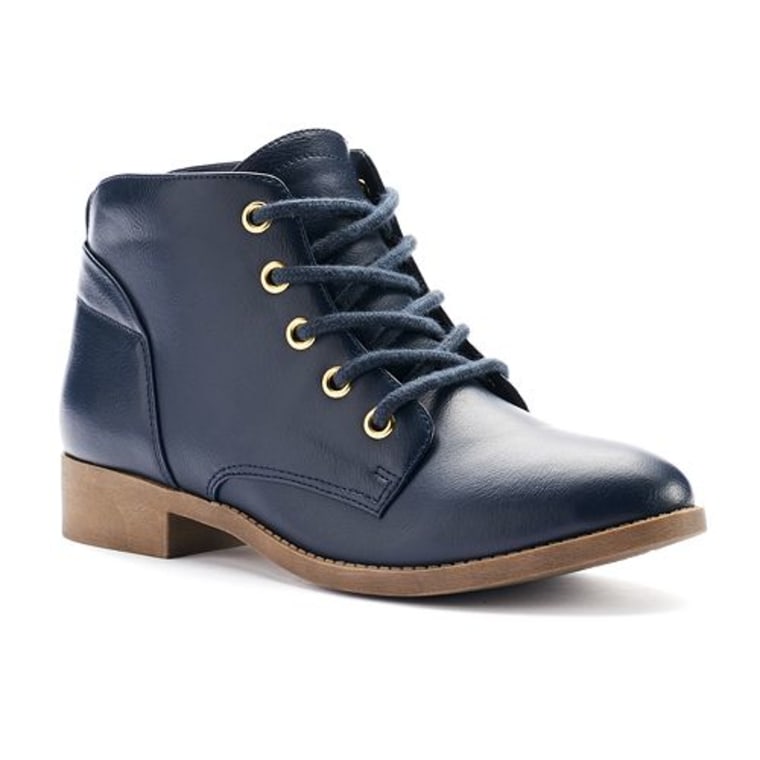 39. Lace-Up Booties, $35, Forever 21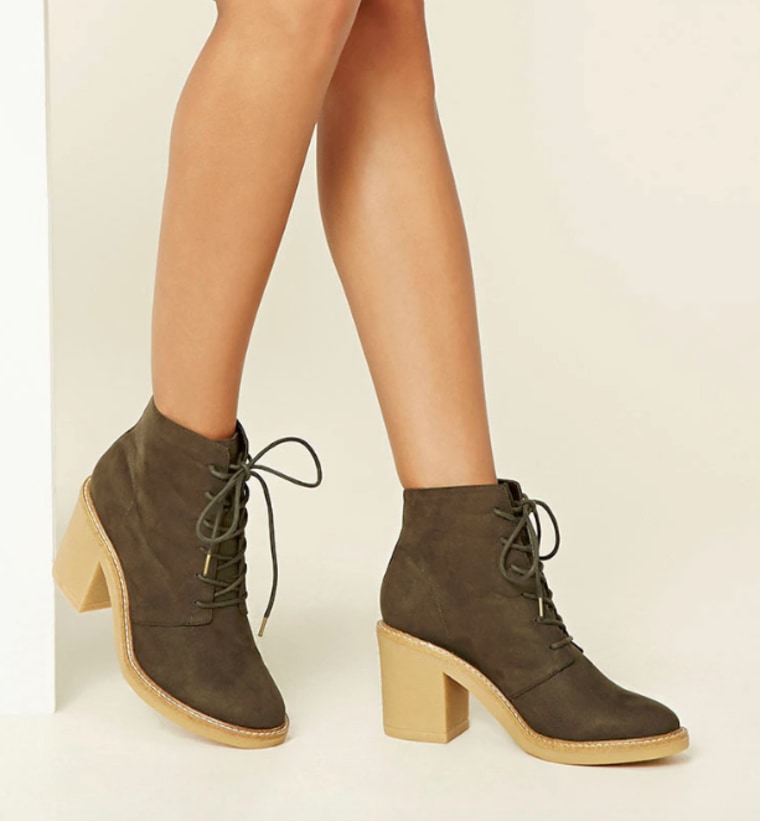 RELATED: Miss your flip-flops? 21 pairs of easy, comfy shoes to slip on this fall