Why commit to a real piercing when you can just wear a fake one?
That's the tune celebrities are singing these days with faux lip rings showing up everywhere from the red carpet to street-style blogs.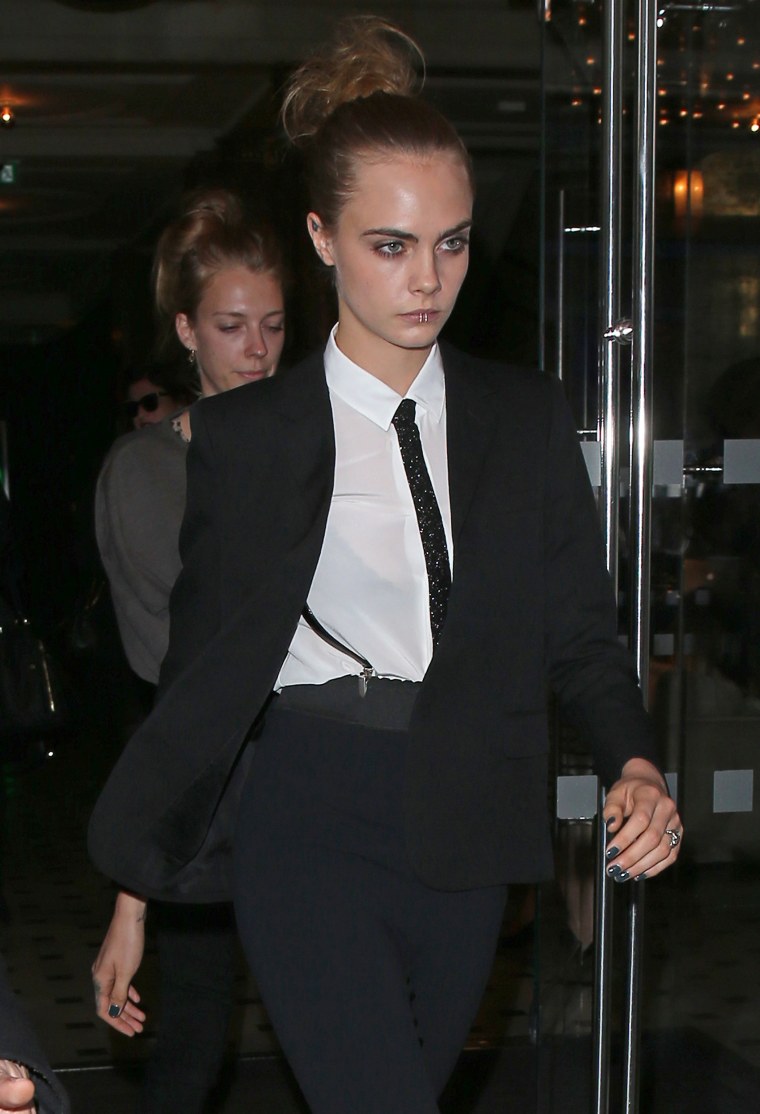 The appeal of fake lip rings is that they let you skip the pain and the permanence (and scar) of a piercing while still adding that element of cool to your outfit. They've recently been gaining popularity with celebrities like Cara Delevingne, who stepped out several times in the past month wearing the temporary accessory.
RELATED: Fake nose ring: Tamron Hall tests the septum ring trend
But Delevinge isn't the only celebrity trying out this trend, Rihanna also posted a picture of herself donning a lip ring several months ago. The singer sported a more intricate version than Delevenge's, with an attached grill, showing that the lip ring can easily become the center of attention.
RELATED: Temporary tattoos become high-fashion accessories for grownups
And if you're still afraid to stick a piece of metal in your mouth, even if it's temporary, you can get the same look with the help of makeup. Designer Dries Van Noten included the fake lip ring as part of its runway makeup for its Spring 2015 collection. They swiped on some gold lip liner along the middle of the lip and got the same rock 'n roll vibe that a real or fake metal lip cuff gives off.
What do you think of fake lip rings? Will you be sporting one soon?