Sienna Miller's portrayal of famed fashionista Edie Sedgwick in the film, "Factory Girl," has inspired Americans to embrace clean lines, geometric shapes and primary colors once again. In tune and on trend, fashion designers across the globe felt the same this fall, and created collections that kickback to the era of Edie, Twiggy and other 60s style icons. Bobbie Thomas, TDOAY style editor and co-host of "Fashion Police," shares some simple tips for making your look mod.
Black lash
The face of the 60s is focused on the eyes. Pale, neutral shades on the lips and cheeks help accentuate the eye area, which should be smoldering in black and deeply dramatic. Thick, long lashes with layers of dark mascara are the building blocks of this bold look, while lots of liner and full, furrowed brows top off this eye-popping makeup trend.
Bobbie's buzz: If your lashes are lacking a certain umph, you may want to try out a pair of falsies. Brands like Dianne Brill (diannebrill.com) and Smashbox Cosmetics (smashbox.com) have lash kits that are easy to apply, and will help you achieve the desired look. Or, pick up a set of fakes from Andrea or Ardell at your local drugstore. And for maximum volume, don't stop at the top — add a pair of falsies to your bottom lashes too!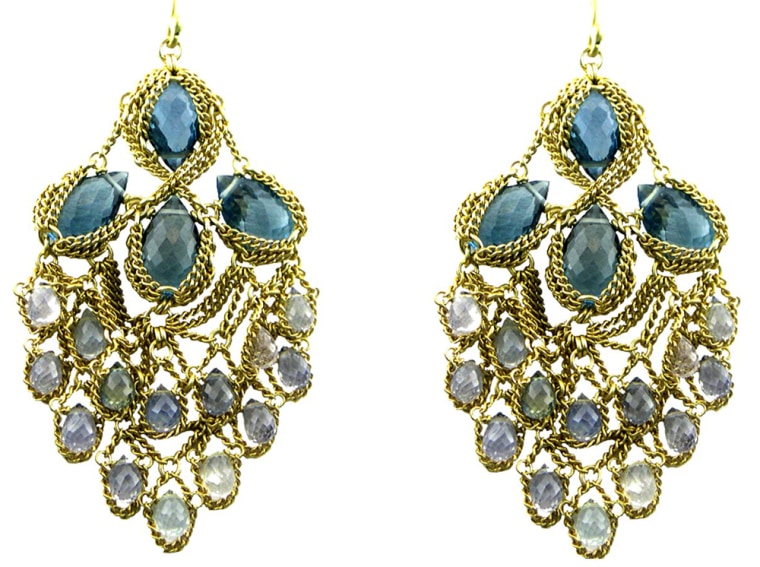 Bobbie's buzz: Over-the-top ornate sexy swingers will stop traffic and instantly modify your look. Anthony Nak offers a collection of serious glitz and glamour (anthonynak.com), while Forever 21's pop-colored plastics will add some fun (forever21.com) and Rachel Leigh's geometric pieces (rachelleighnyc.com) will help you join the circle game in style.
Structured mini While the earrings of the era were long, the dresses were anything but. Short and structured silhouettes defined the mini dress — the key fashion component to any mod motif. Crisp, clean lines and color-blocked patterns are some of the details that further classify this look, while black and white or bright, primary shades are the colors of choice. Whether you opt for a short shift or make room in your closet for a mini skirt, remember — a high hem is the hottest sign of the times!
Bobbie's buzz: Make a bold statement in an updated mini dress that draws attention to you. Lisa Perry presents fun and flirty styles that are over-the-top trendy (lisaperrystyle.com), while Alice + Olivia features bright basics and color-blocked dresses that will liven up your wardrobe (212-840-0887).
Cool cut Speaking of short, when it comes to 60s hair, it's all about sleek and simple. Straight, chic styling encompasses the minimalism of the movement, and exudes an overall appearance that is young and fresh. The bob is one way to show off that bare neck, but no matter how you cut it (or tuck and pin) — the key is to keep it cropped.
Bobbie's buzz: If your hair is hard to manage, headbands can help contain your 'do. This Is J (thisisj.com) and Lavender Girl (lavendergirl.com) offers graphic prints and floral patterns while Pucci scarves are the perfect way to wrap your head around this trend (neimanmarcus.com). Or, find fabric at your local craft shop or even pick up a printed scarf at a vintage store for an authentic 60s flair.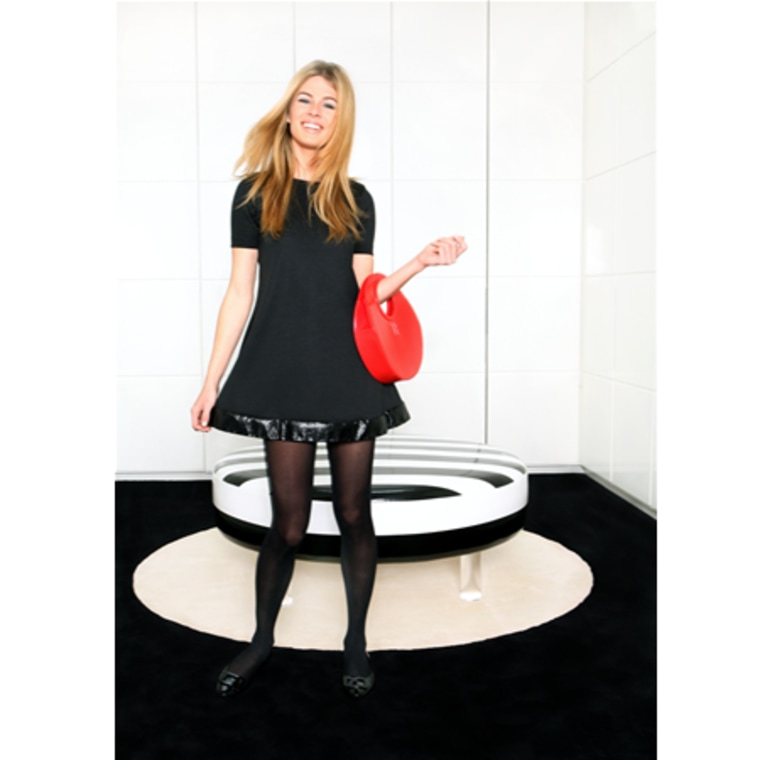 And the extras
Finally, finish off your 60s style with accessories that add to your look. Geometric and patent leather bags are basics that have been popular throughout the decades, and are particularly essential to making your look mod. While you can dare to go bare, we suggest you pair your mini with either black or bright opaque tights. And last but not least, throw on a fabulous faux fur coat for some glamour and flair!
Bobbie's buzz: When it comes to footwear, tall boots are a safe bet to pair with a mod mini. But don't be afraid to try something different! For an updated alternative, pick out a pointed patent-leather pump like the ones from Sergio Rossi, which come in five different colors (sergiorossi.com) or wear a pair of flats like the jelly ballerinas from Marc Jacobs (saksfifthavenue.com).