We all love the look of bold lashes and full brows, but at what cost?
Plenty of people turn to a salon to tint their eyebrows and eyelashes a darker color. After the treatments, they look picture-perfect every day for about a month or two — without needing to apply makeup. Sounds like a dream, right? But while the services are ubiquitous, whether or not they're safe (or even legal) has been a hot topic lately.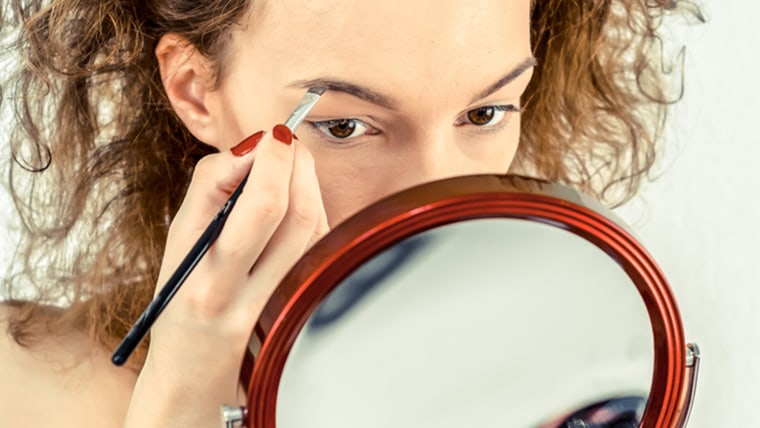 What's the law?
Cosmetics typically don't need the FDA's approval before hitting the market. The one exception is for color additives, which salons use to dye lashes and brows (and the hair on your head, for that matter).
Here's the problem: Right now, the FDA doesn't approve any color additives that are used to tint brows or lashes — but it also doesn't regulate what's practiced in salons. That's under the jurisdiction of state and local governments, which can have different rules.
Some states, like New York, explicitly forbid technicians from dyeing eyelashes or eyebrows. But if you live in New York City, for example, you know that salons that perform these services are a dime a dozen. When asked why the rules aren't enforced, a spokesperson for the New York Department of State said they would immediately launch an investigation if there were any complaints.
RELATED: Get the most out of your keratin treatment with these tips
The California Board of Barbering and Cosmetology, as another example, still allows brow and lash tinting to be taught in schools "with hopes that, very soon, there will be a product that can be used." For now, students simulate the procedure. But if an inspection reveals that a technician is already practicing the service in a salon, he or she can be fined $500.
Is it safe?
But what about the health risks? Should you really be worried? We asked Dr. Jessica Krant, a board-certified dermatologist with the American Academy of Dermatology, who practices in New York.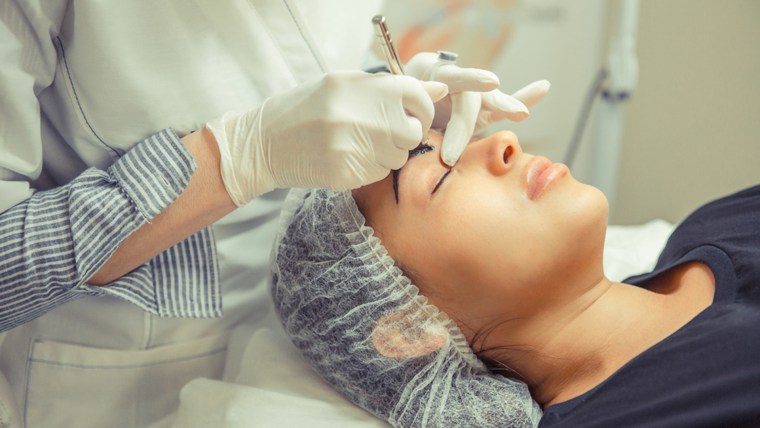 The major health concerns are allergic reactions and infections, she said. And while she encourages anyone who experiences redness or itchiness after tinting to see a dermatologist or an ophthalmologist, the concept doesn't appear to scare her too much.
"In most cases, in a clean salon using individual packages of tint for each customer, tinting is probably safe," Krant told TODAY Style. "But it would be a lot more reliably safe if the procedure was regulated or licensed and the dyes were FDA-approved.
RELATED: FDA launches WEN by Chaz Dean hair loss investigation
"With no regulation, there is no set standard for the procedure, so it can be hard to judge," she continued. "That said, even if the FDA were to approve dyes for tinting, it would still be possible to get infections and allergic reactions, so FDA approval of the dyes alone does not automatically make the procedure guaranteed totally safe."
The FDA, which can't comment on individual state regulations, warns that tinting or dyeing lashes or brows has "been known to cause serious eye injuries, including blindness." They urge people who have bad reactions to report them immediately.
Now what?
But many in the beauty business insist the procedures are perfectly safe. Cosmetologists at Eye Candy SF, a well-respected salon in San Francisco, have been tinting lashes and brows for several years. Owner Tracy Chavez told TODAY Style that they have no plans to stop.
RELATED: Get perfect eyebrows in 3 simple steps
Instead, she urged potential customers to do their research.
"It's really about finding a reputable place," Chavez said. "And all technicians are not created equal, even if we have the same license. I hate to say it, but buyer beware: You really have to do your homework."
She added that her salon uses a vegetable-based dye from Germany and does patch tests on customers' skin before diving into the full procedure.
"I think it's safe if you have quality products and reputable technicians who understand safety and are extremely careful," Chavez said. "If I knew this was unsafe, there's no way we would ever do it."