Sometimes the only difference between a good haircut and a bad one is personal taste. But there's one bold style that has the Internet in agreement: It's not just bad, it's "appalling."
A video of the extreme 'do being done already has over 5.5 million views on Facebook — and 28,000 not-so-kind comments (and counting).
BarberShapp, a company that makes an app that promises to connect customers with barbers, uploaded the clip Friday and asked its followers if the look is "a new trend in the making."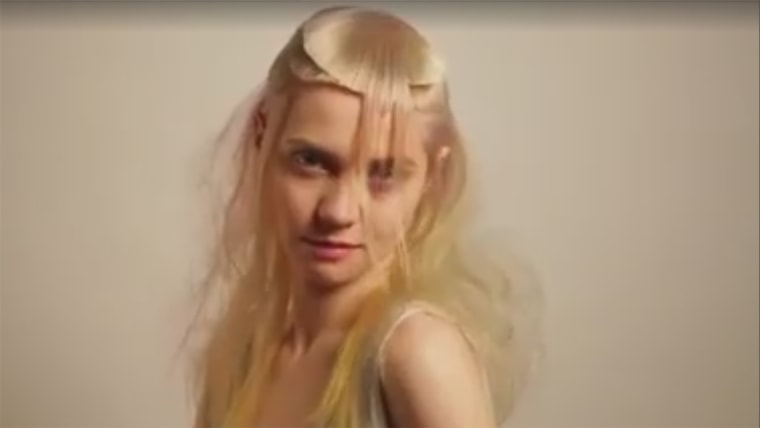 Swirling asymmetrical micro-layers? Areas of exposed scalp? Roughly hewn bangs? What's not to love? Everything, evidently.
MORE: 'I was just practicing': 3-year-old gives herself epic mullet
Just see some of the responses it's inspired so far:
"I think I can safely speak on behalf of the nation by saying that this is most definitely NOT going to be a trend. I have no other words."
"Even I can do this and I'm not even a hairdresser ... That's not talent, that's 'lets just cut and see how it turns out' ..!! Ugly."
"Looks like a crazy person who cut her own hair. Like when kids cut their own fringe!!!!"
"I hope she was paid a lot of money to allow that to happen to her lovely long hair!! Horrid just awful!!!"
"If this is stylish I don't wanna be stylish."
"This is appalling. Bordering on abuse!"
"There is no way that is going to catch on, it's the most hideous haircut I have ever seen."
"In what universe is this considered stylish? Because to me, all I see is a terrible haircut and a girl that's gonna have a lifetime of bad hair days around the corner."
"That's just the worst style I've ever seen, you couldn't even call it hairdressing."
"Makes me think of all those older films showing how they thought the 'future' would dress. It looks absolutely ridiculous."
"I'd be in tears and my stylist would need her scissors surgically removed."
It seems safe to say you won't see this look in your local mall anytime soon!
Follow Ree Hines on Twitter.