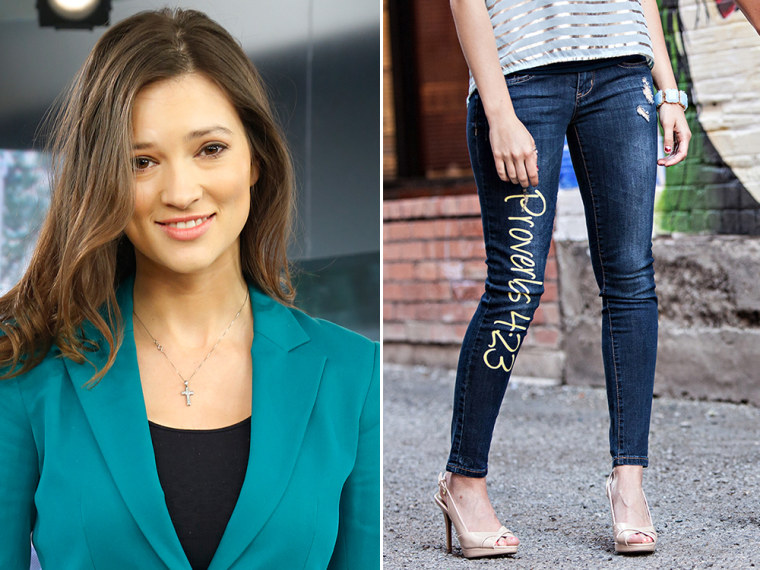 Kylie Bisutti, a former Victoria's Secret model who left her runway career because it conflicted with her faith, has launched a Christian line of clothing she hopes will help spread religious beliefs, particularly among today's youth.
"With all of the bullying that goes on nowadays, I really wanted to have clothing that focused on uplifting kids and verses that would maybe put a smile on someone's face if they were having a bad day," Bisutti, 23, told TODAY.com.
God Inspired Fashion, the clothing line she co-founded with her aunt, includes numerous women's styles, including skinny jeans, tank tops, peasant skirts, blazers, and scarves, while the men's collection features T-shirts and button-down tops. Clothing for children and toddlers also are available.
Each article boasts a biblical verse or motivational phrase, such as "Trust," "Fear God" or "The Lord is My Strength." Bisutti said she hoped the words would inspire "someone sitting in a classroom who read the verse on the back of someone's shirt or jacket, or intrigue them enough to ask a question about its meaning."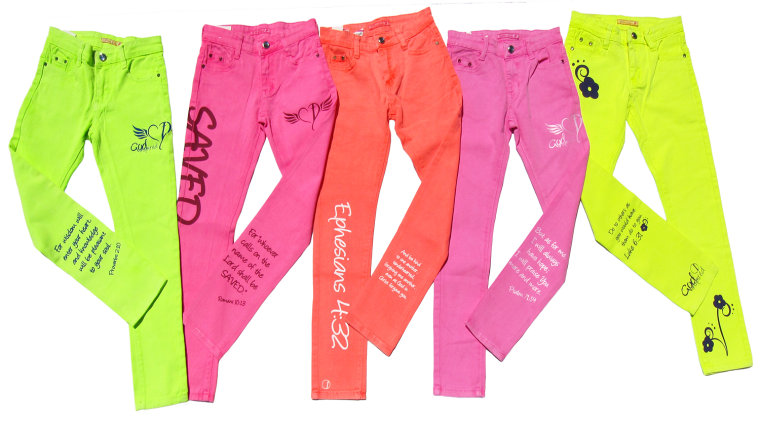 Bisutti said she developed the line after growing frustrated with her own search for Christian clothing beyond hats and T-shirts.
"I couldn't find blazers or stuff you can wear to a business event, or something cute for girls or guys to wear at school," she said. 
The line launched last month but Bisutti only recently began promoting it because she didn't want her efforts to be diluted by attention over the book she published earlier this year, "I'm No Angel." The memoir describes her disillusionment with the modeling industry, which she said during a May interview on TODAY, "really exploits young girls."
Bisutti started modeling as a teen. At 19, she beat out thousands of hopefuls in an online contest that won her a spot on the runway of a 2009 Victoria's Secret Fashion Show and a swimsuit shoot.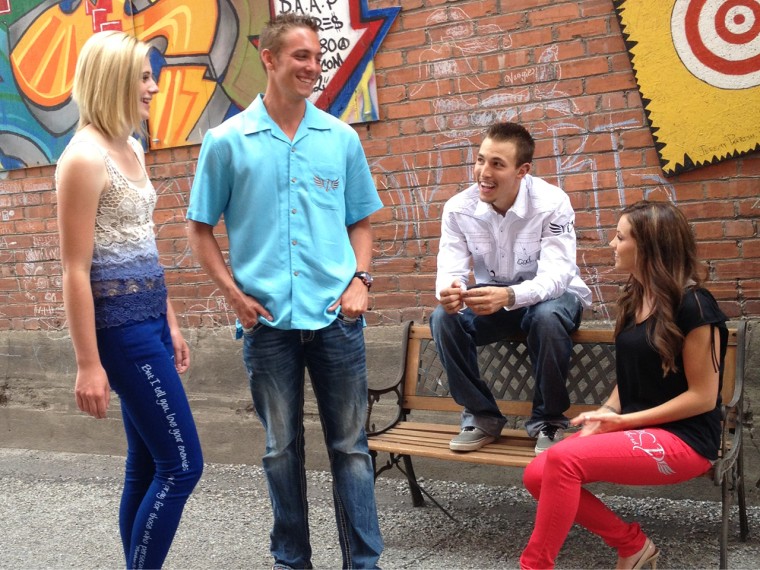 Now 23, married and expecting her first child in January, Bisutti said she finds it ironic to be back in the fashion industry she departed so publicly.
But she said she felt inspired by young girls she met at various speaking engagements who told her how inadequate and unworthy they felt by images they saw in magazines or even in store windows at the mall.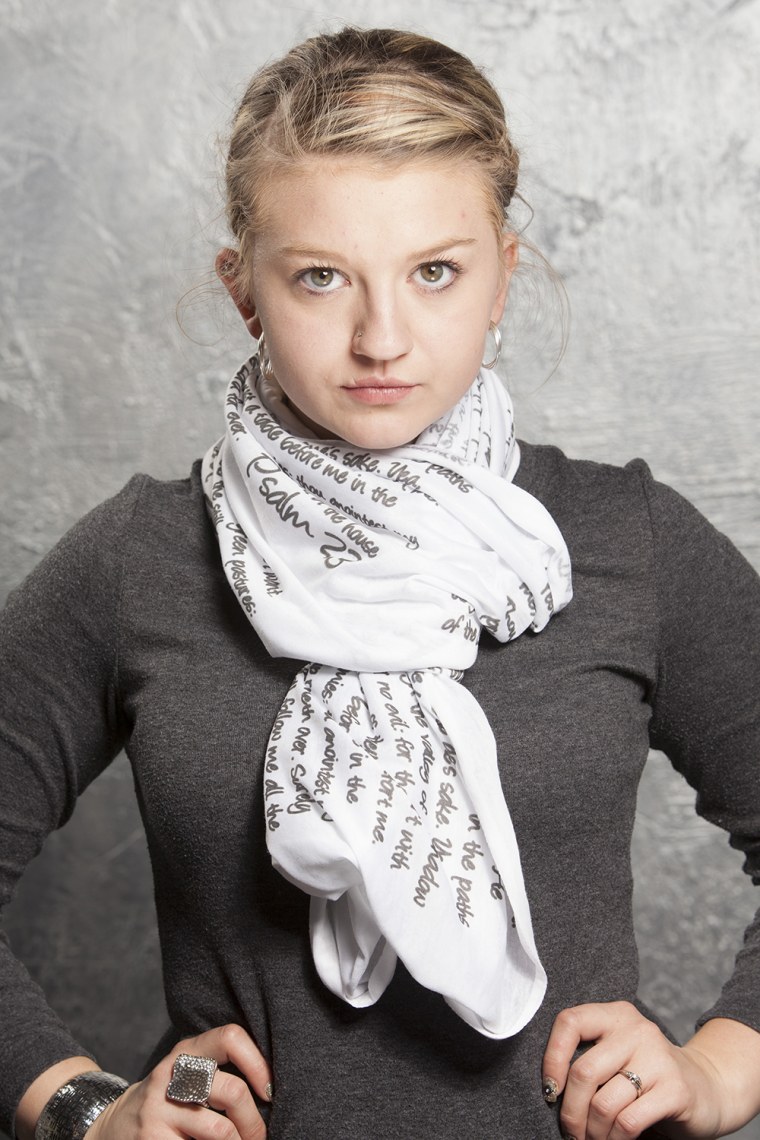 "That motivated me to have a clothing line with models and girls of all sizes so these girls would look at the images and know that any size is beautiful," said Bisutti, who mainly used her cousins to pose for images on her God Inspired Fashion website.
She plans to expand her line to include plus-sizes and maternity clothes. Public reaction, however, has been mixed.
"Ya gotta love some of the religious slogans that many will embrace without thinking what they're really saying. Imagine teaching your children that God is a kind, loving father; then putting 'fear god' on their clothes," said one person who commented on a Daily Beast article about the clothing line. "That's almost a match for the ancient cry of 'Death to the non-believers!'"
But another found nothing wrong with the idea. 
"I don't think anyone is saying the clothing is a be all, end all solution. What's wrong with wearing the clothing and walking in the path of Jesus?" the person wrote.
Bisutti said she's only personally received positive feedback on her line. 
"The goal is to bring hope to people that have none and get God's word back into the world," she said. "I would have loved to have something like this in high school. I was one of those kids that, once I started going to church, I didn't know how to share my faith. This would have been a great way to share it back then."