John Cena has rocked a buzz cut pretty much as long as fans can remember, so it was a huge surprise when he debuted a new, longer hairstyle earlier this month.
People on social media have a lot of opinions about his new look, to say the least, with many questioning why he grew out his trademark cut.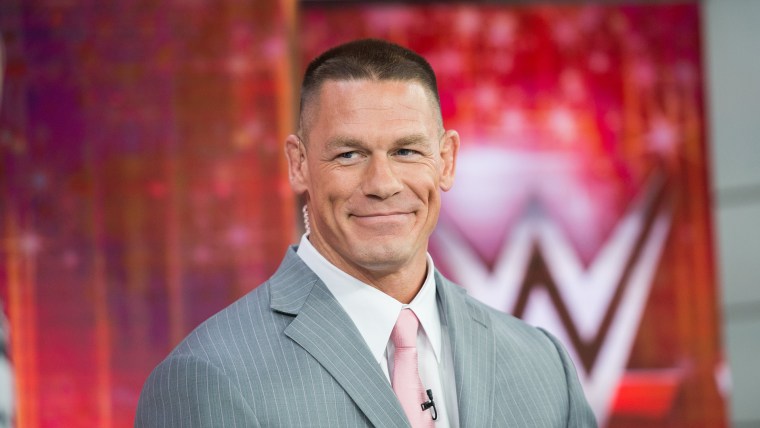 "Man, I've been getting a lot of flack for it," Cena, 41, told Hoda Kotb and Shaquille O'Neal on TODAY Tuesday. "Everybody hates it."
But Shaq, for one, defended the WWE star's new 'do.
"He looks very sexy with that hair. He looks sexy, and he looks younger," Shaq said. "It looks really good."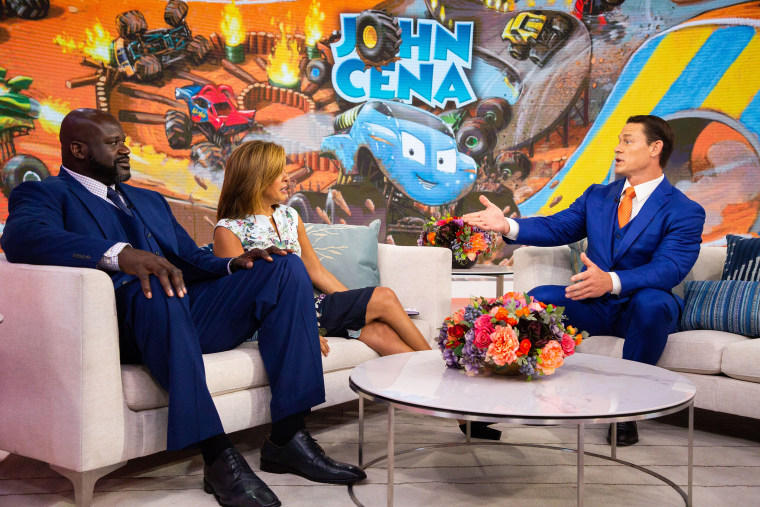 Cena grew out his hair for a movie he's currently filming with Jackie Chan in China, and he admitted that he was nervous to switch up his look.
"I've been a certain character in WWE for about 16 years now and I've kept my hair very short. I like to keep short hair … it's easy to manage, you get out of bed, you go," he said during another chat Tuesday with Hoda and Kathie Lee Gifford.
"The director of this movie asked me to grow my hair out, and I'm very self conscious about my hair. So I was like, 'It's very thin and it's running away from me on the top.'"
But then he thought, "'You know what, I'll do it, fine. I'll embrace the uncomfortable.'"
Now, Cena says he's in no hurry to shave it off again, even after he finishes filming the movie — and he has a very sweet reason for sticking with the new look.
He just wrote a children's book, "Elbow Grease," about the importance of perseverance and believing in yourself, and he wants to show kids that he's staying true to himself despite all the jokes about his hair online.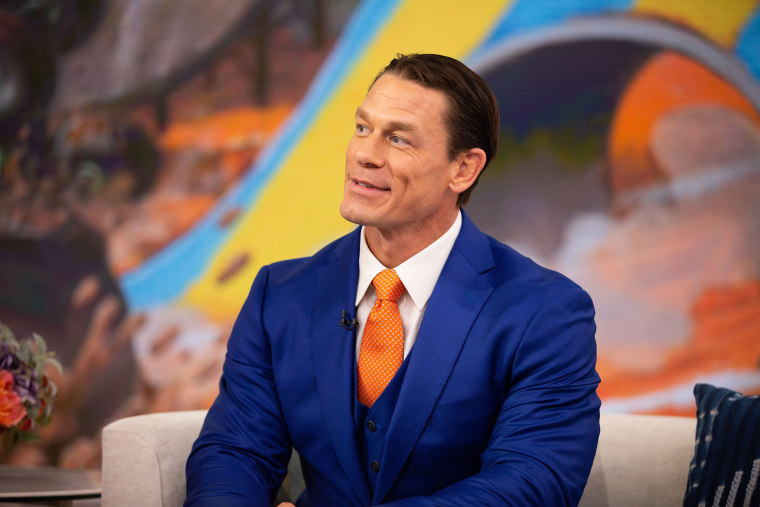 "I'm meeting a lot of young readers on the book tour, and I know that cyberbullying is huge," he said. "So when they someone like me, often they (think), 'Well, this guy must not go through it.' I can actually bring up my phone and be like, 'I go through it all the time, and this is how I deal with it.'"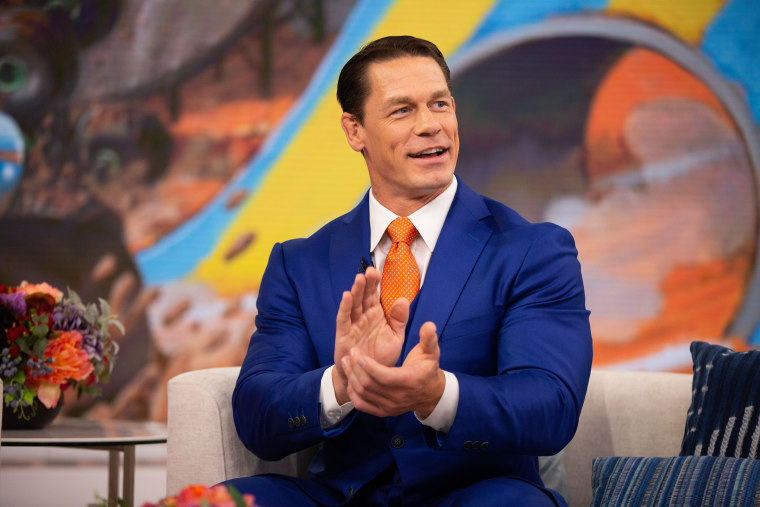 It sounds like at least for now, Cena's longer hair is here to stay!