On the hunt for the perfect, affordable pair of work pants? Everlane's got you covered, but you might have to wait a bit before your pants actually arrive. The brand known for its ethical factories just released a $50 work pant yesterday, and it's been flying off shelves ever since. Many sizes are all sold out, and won't be restocked until June!
After Everlane announced the work pant on its "Coming Soon" page, the chic style racked up a massive waitlist that reached 12,000 people 10 days before this week's launch, a representative for the brand told TODAY Style.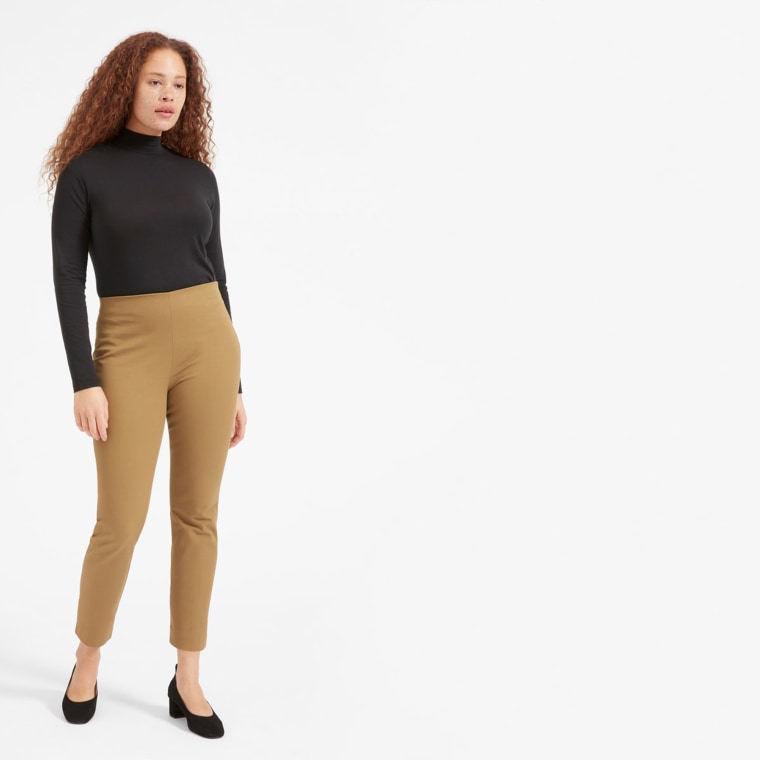 With an affordable price tag, two different lengths (full and ankle) and five color options (navy, slate, black, surplus and ochre), the skinny fit style is basically the work pant trifecta, so it doesn't exactly surprise us that it's selling out so quickly.
The high-waisted style is made of comfy, two-way stretch cotton (score!) and features a side zipper and leg-lengthening back seam detail.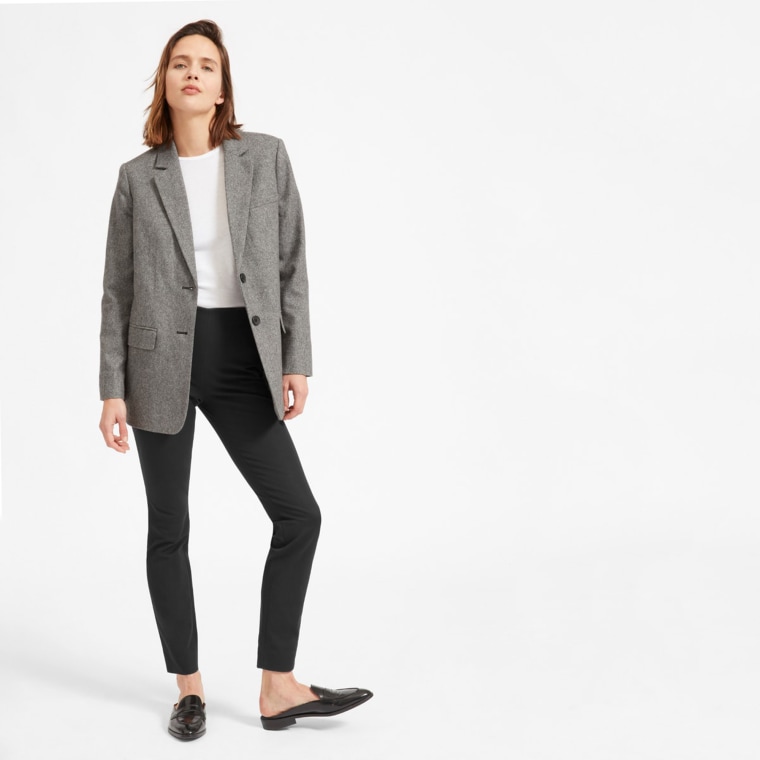 This isn't the first Everlane release to spur a massive waitlist, either. The brand's first denim collection had a waitlist of 44,000 people last September, and The Day Heel from the brand garnered a 15,000-person waitlist before becoming available again last December.
Everlane typically teases new products on its "Coming Soon" page a few weeks before the launch, then follows up with an email to customers on the day of the launch.
You can wait out the growing demand for Everlane's Work Pant (we wouldn't blame you), or you could snag one of these chic styles that are available right now instead!
Comfort is key, and you'll get it in spades with these straight-leg pants featuring a hidden elastic comfort waistband.
This best-selling ankle pant from Eloquii now comes in a classic menswear print that will last you through the year, and is made of a tailored material that keeps its shape all day long.
Choose from black or charcoal colors with this sassy boot-cut style. Pair with pumps for a boardroom-ready look.
Shoppers at Nordstrom rave about these cropped pants that feature a stretch-knit fabric. Elegant draping and ribbed material means you can stretch out in an oh-so-stylish way and feel easy and breezy all day long.
Show them you mean business in slim fit pencil pants with a touch of elastic fabric to keep you comfy while you're conquering the day.
For more work attire, check out our article onthe best little black dresses for every occasion and the best wardrobe basics.