With women's underwear, it seems there are roughly two options: sexy (aka uncomfortable) or unflattering (visible panty line). Everlane aims to change that.
The online clothing retailer launched a flattering and affordable line of intimates today, and if history is any indication, it could very well sell out. Known for ethically manufacturing stylish basics at transparent prices, Everlane has become so popular that it once amassed a 44,000-person waitlist for a pair of its jeans.
The collection, which has been two years in the making, includes seven items — four different shapes of bottoms, one bra, a bodysuit and one men's boxer brief — available in a variety of neutral colors. Each piece is made out of high-quality Supima cotton.
The brand manufactured 40 prototypes before landing on the final result, Everlane revealed in a letter to its customers.
"As a company, we want to build the world's best high-quality basics, and underwear is the ultimate basic. We wanted to make beautiful, simple pieces and strip away all the unnecessary details," Alex Spunt, Everlane's head of creative, told InStyle.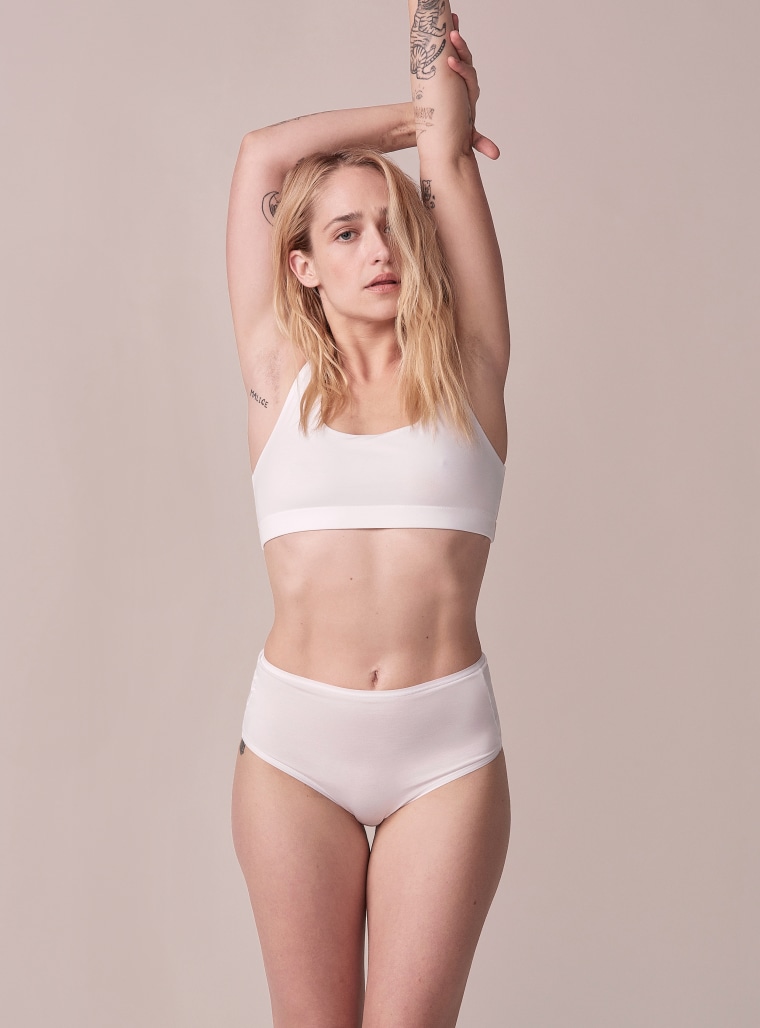 "Girls" actress Jemima Kirke stars in the line's campaign, which avoids photo retouching, and features women with different body types.
Scroll down to check out the entire line.
While you're already shopping, why not take a look at the best places to buy jeans online for under $50?