TOMS is continuing its world (shoe) domination with another new launch on February 15 — this time, it's ballet flats. The goody-two-shoes line made charity fashionable with its eco-friendly slip-ons, and has since crafted shoes made for walking, hiking, wedging and even weddings. The ballet flats will continue TOMS' One for One model: for every pair sold, a pair of shoes will be given to a child in need.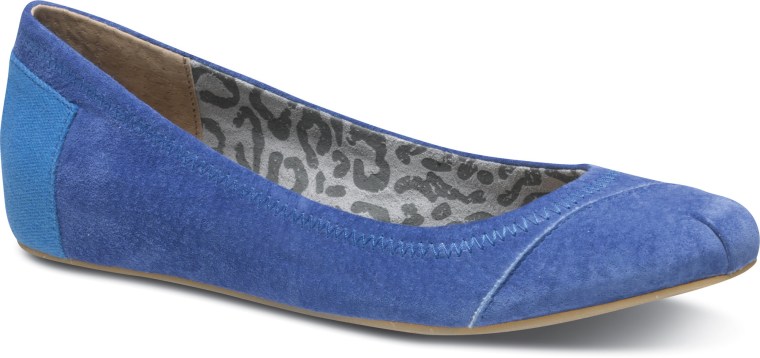 So, does this new line mean that needy children in Argentina will be given ballet flat styles?  Nope — the smarties at TOMS already thought that through: "The shoes hand-placed on children's feet are specially designed for their terrain and their environment," Lizzy Schofding, a spokesperson for TOMS, confirmed. So they'll probably get something much more practical, but for office workers, these flats -- which come in leather and suede in addition to the usual linen and burlap -- are perfect. 
Prices range from: $74-129, found wherever TOMS are sold starting February 15. 
More: Fall's best boots for under $100
Mom puts Missoni for Target boots on eBay for $31K
Are handbags are the most satisfying purchase?