As a young girl, Olivia Parker would try on her mom's prom dress and twirl like a princess.
But the dress was never the right size for her — too big as a kid and too small as she grew — but it happened to fit perfectly just when she needed it most.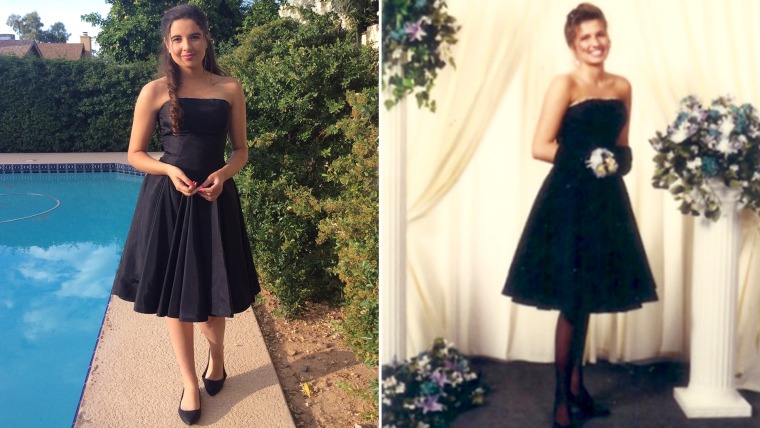 When prom season rolled around, the 17-year-old got a red dress that mimicked the style of her mom's and was excited to wear it to Desert Mountain High School's prom last month.
However, when she picked the dress up from a local Scottsdale, Arizona, dry cleaners the morning of the dance, she was disappointed to find a big, dark crease front and center.
"It looked like they had burned it," Olivia told TODAY. "I definitely wasn't able to wear it and had just given away my backup dress the night before to my best friend Tiffany."
RELATED: Teen scammed buying prom dress online urges other to look out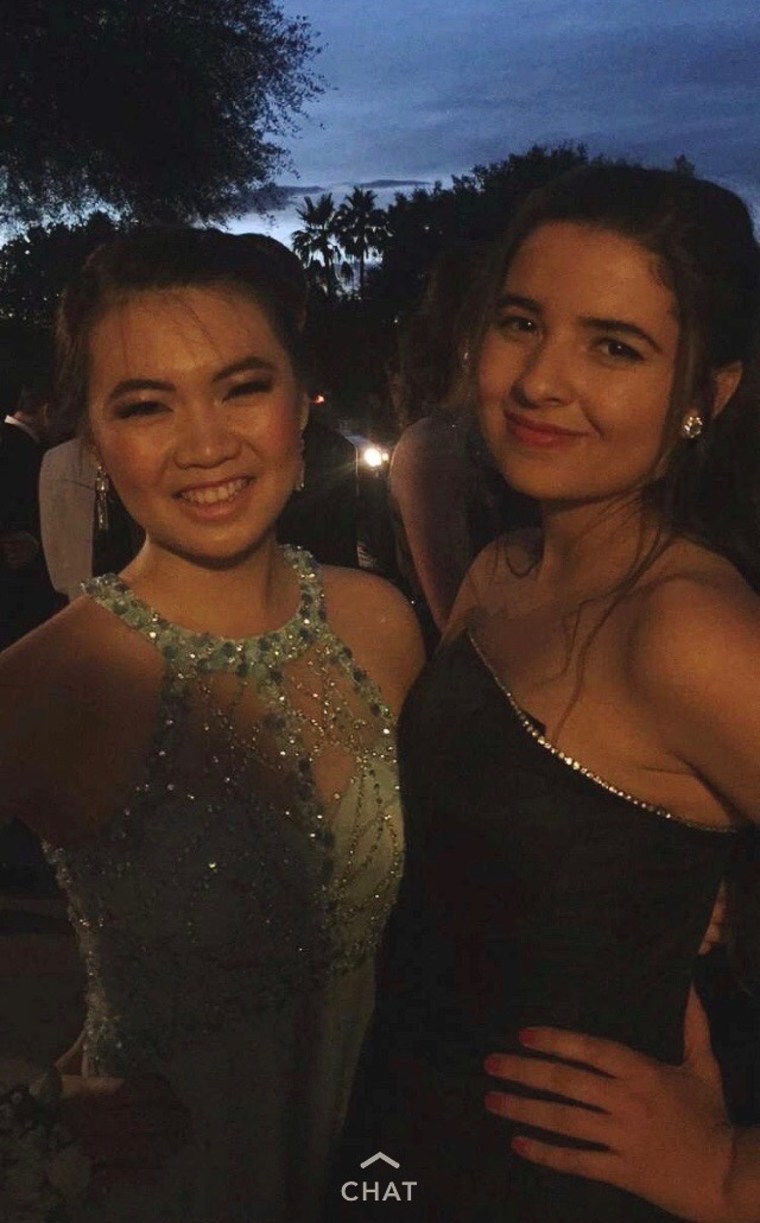 With her hair and makeup done and just hours to go until the big dance, her mom, Brande Walker, pulled out every dress in her closet.
"My prom dress was the first one Olivia tried on and it couldn't have fit better," Walker told TODAY. "She didn't even try on any others."
"It was really emotional for both of us," Olivia said. "I looked in the mirror and cried and then she started to cry. I've always dreamed of wearing it, but never thought it'd fit, and now my dream was coming true."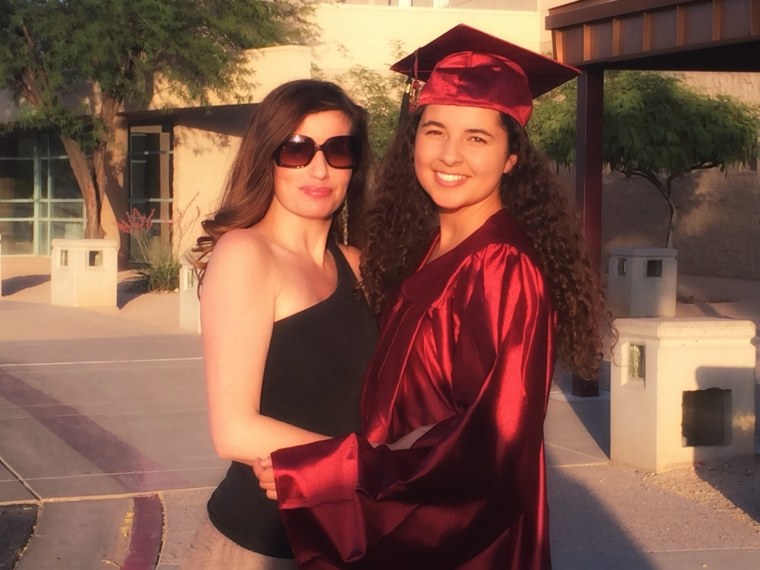 Seeing Olivia in her dress made Walker reminiscent of her own prom in 1991, where she went with the senior class president and her best friend, Monica, was crowned prom queen. She's heard from many classmates from high school who wanted to share their memories after seeing Olivia in her dress on Facebook.
Walker remembers buying the dress at a department store's going-out-of-business sale 25 years ago. It was the only item left aside from over-sized T-shirts.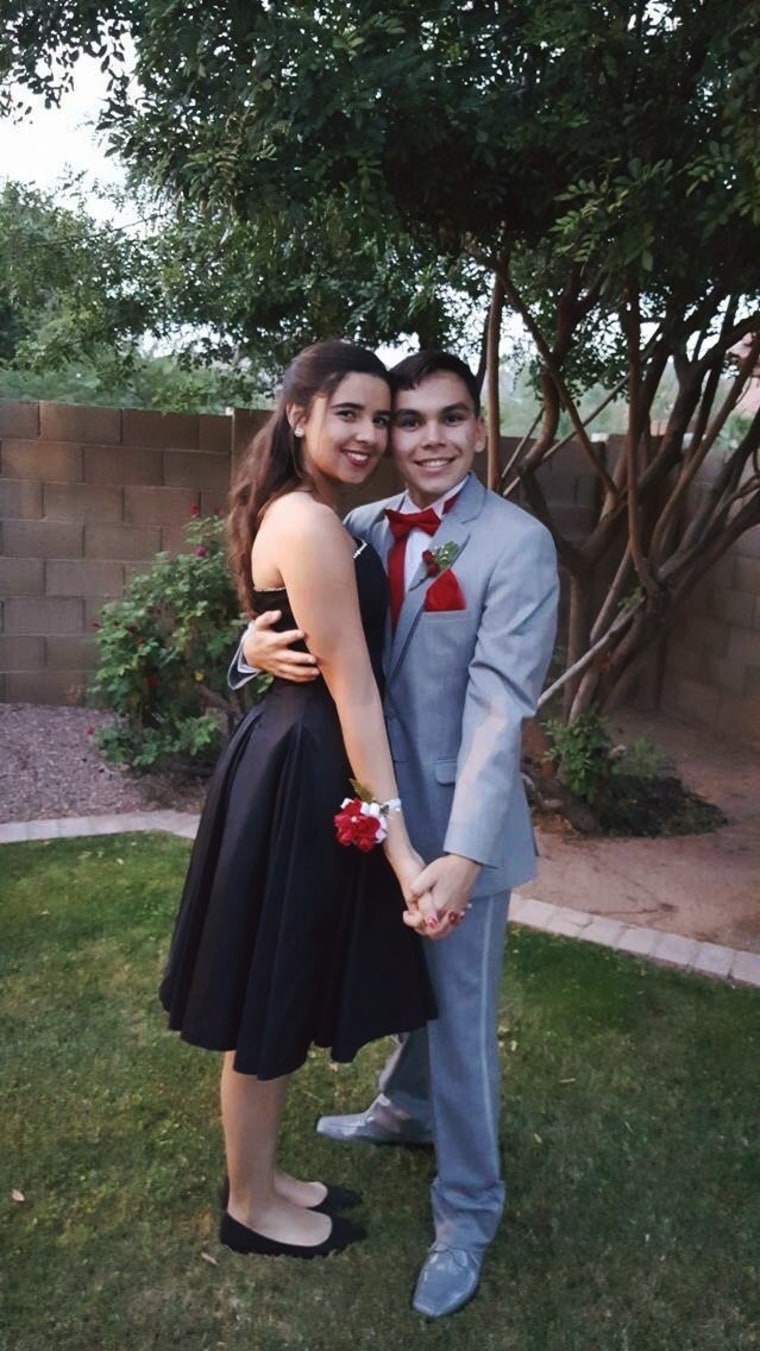 RELATED: Radiant bride will be 11th in her family to wear 120-year-old heirloom wedding dress
While she was worried about no longer matching her date, it didn't matter once the dress was on and was a huge hit among her friends. Some even admitted to being jealous about how stylish and sentimental it was.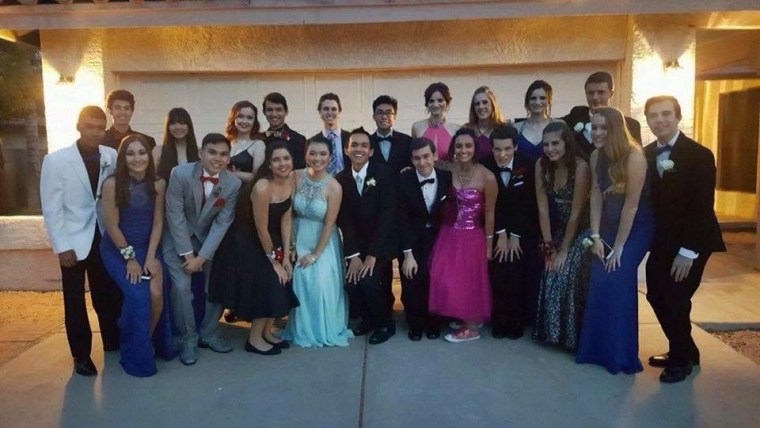 The vintage dress made her friend Tiffany, who wore Olivia's backup dress, start to cry when she saw it because she knew how badly she wanted to wear the dress.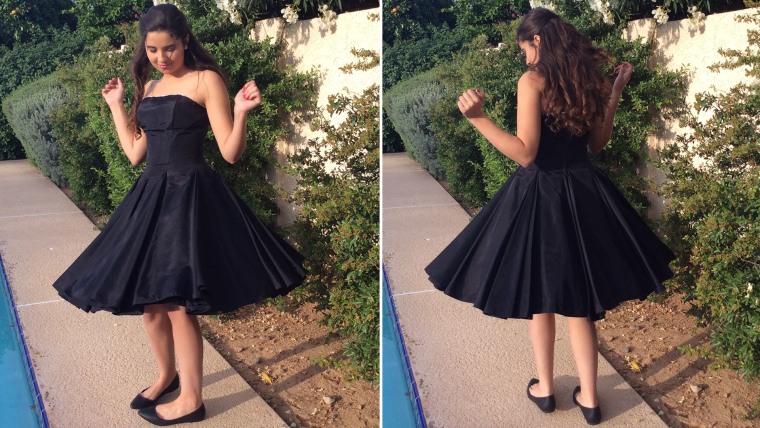 "I loved twirling in the dress and thinking about my mom twirling in it at her prom," Olivia said. "It made the night even more special."