The 2019 Emmy Awards have come and gone, but the red carpet fashion will live forever. Here are some of the hottest trends from the night, from surprisingly fresh color combinations to bold menswear and everything in between.
Candy crush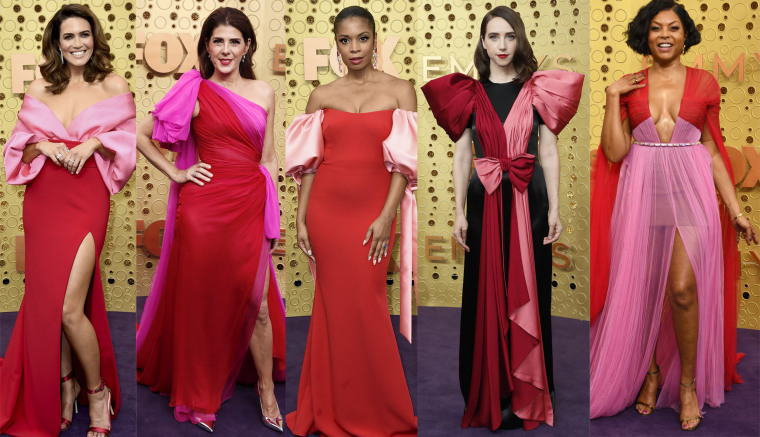 This pink-and-red color combination, which you probably remember from Valentine's Day crafts as a kid, feels surprisingly chic and sophisticated. We might just try this at home!
Women wear the pants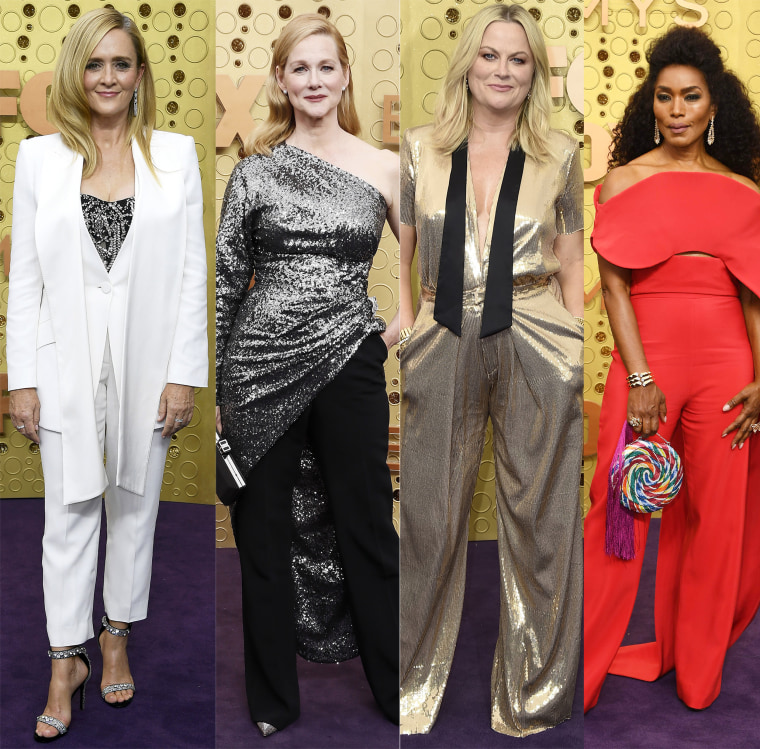 Gowns are not required for formal events, as these bold and powerful women proved. Another important point: pockets!
The new tuxedo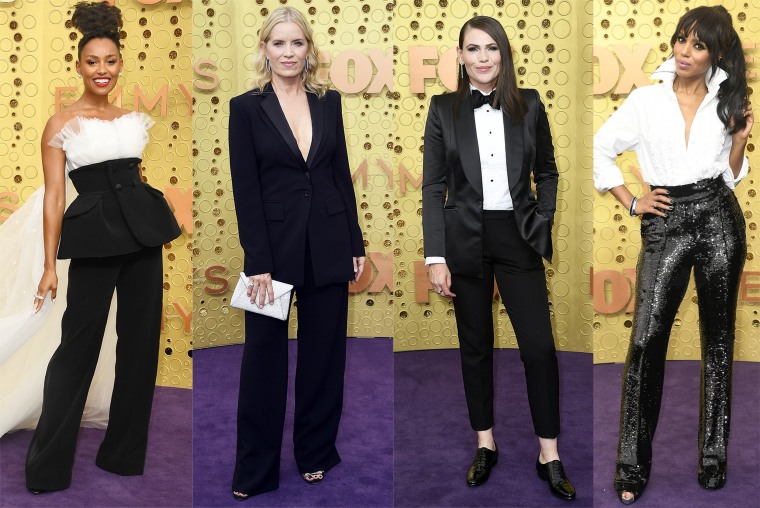 Speaking of pants, what's more formal than a tuxedo? Women are now stealing the look for themselves in a myriad of creative ways — whether that means sequins, ruffles, a skirt on top or no shirt underneath.
Pleats, please!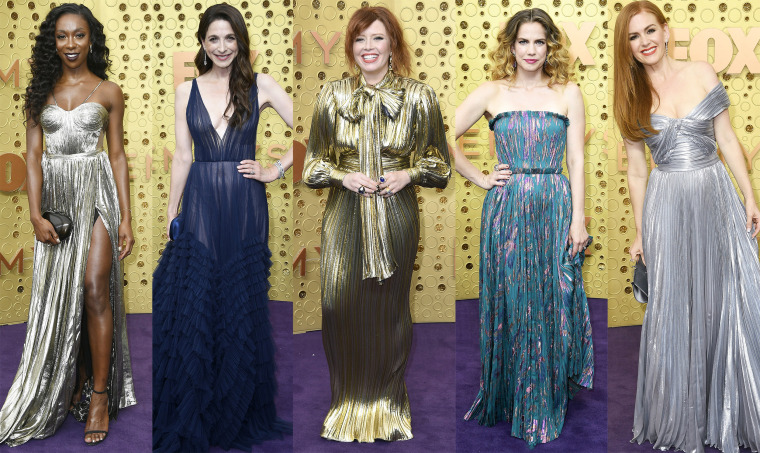 If you're looking for shimmer, shine or an interesting flair, look no further than pleats. This unexpected texture is the perfect mix of fancy and comfortable — what could be better?
Luxe velvet blazers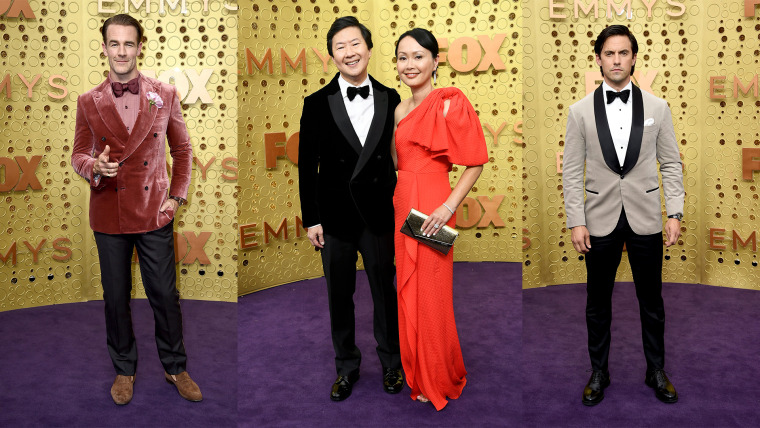 Is there anything richer and more luxurious than velvet? Not according to these actors, who chose the sumptuous fabric for their tuxedo blazers.
Black and white feels right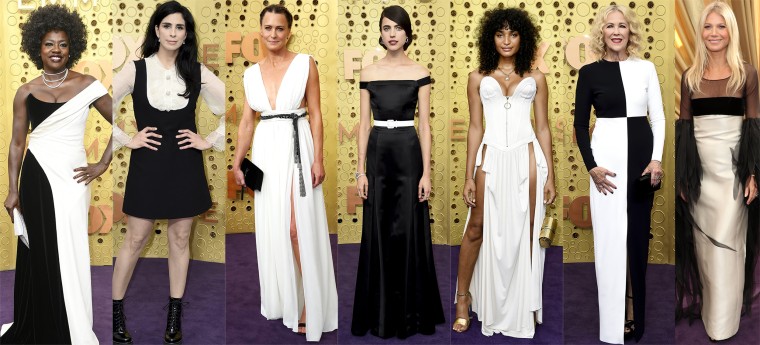 Sometimes, nothing feels bolder than keeping it simple. Combining these classic colors makes a strong statement on the red carpet.
Keep it clean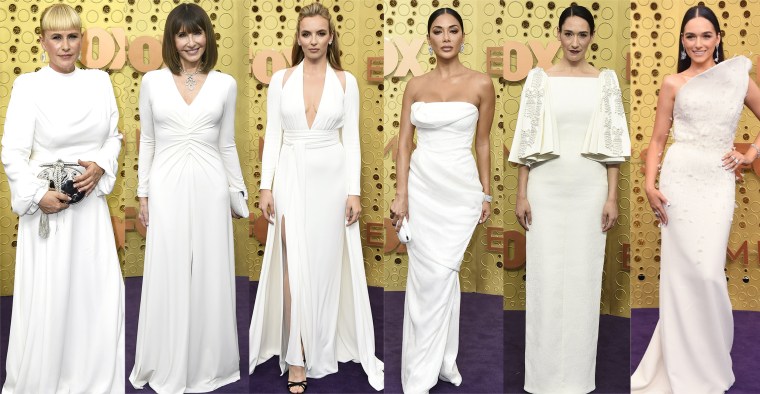 A sleek, monochromatic look can make for a clean canvas, and these stars are taking advantage of it with beautiful details and the perfect fit.
Icy blues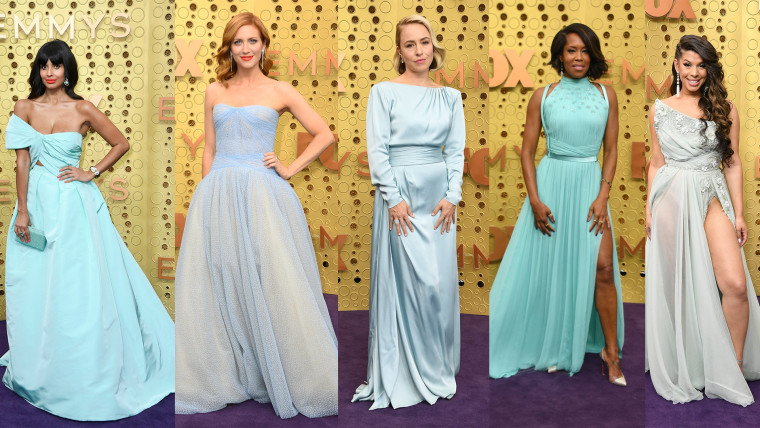 There's nothing like navy, but sometimes a cooler shade of blue is the perfect touch. Whether paired with a princess ballgown or a retro silhouette, these icy hues are simply too cool.
It's all in the shoulder(s)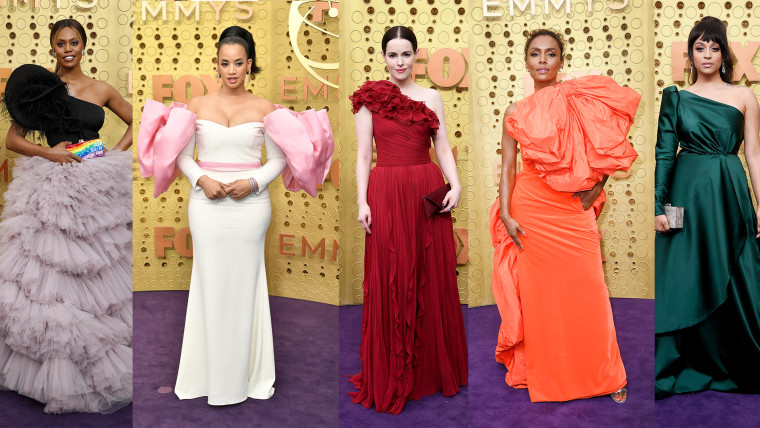 Whether it's on one shoulder or both, these dresses are bringing all the attention up top. With ruffles, bows, pleats and more, there is no such thing as too much detail.
Shine bright like a diamond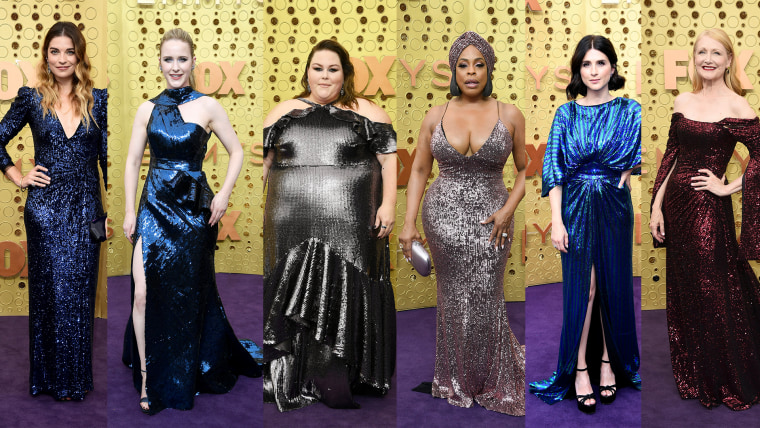 Metallics are a red carpet staple for good reason, but today's stars aren't limited to silver and gold. Whether deep sapphire, bold burgundy or lustrous chrome, the sky's the limit for these shiny metals.
Brown is the new black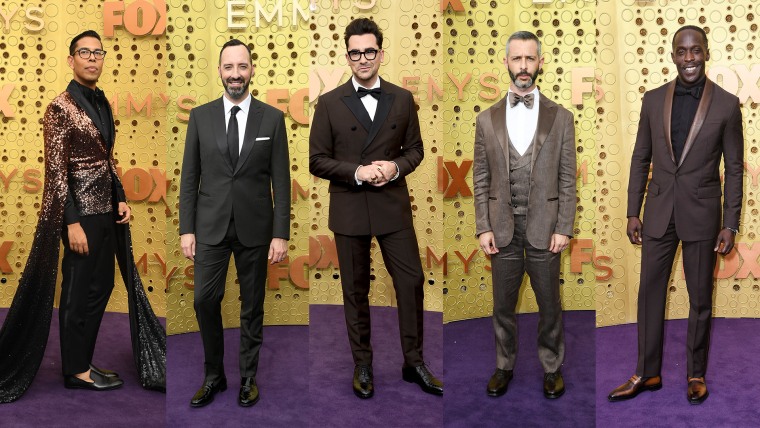 Brown might not sound like the most exciting color, but you'll change your mind once you see these handsome gents on the Emmys red carpet.
Mock turtlenecks
Plunging necklines will always be hot on the red carpet, but sometimes it's even better to cover up. That's what these stars know so well with slight mock turtlenecks on their gowns.
Blooming florals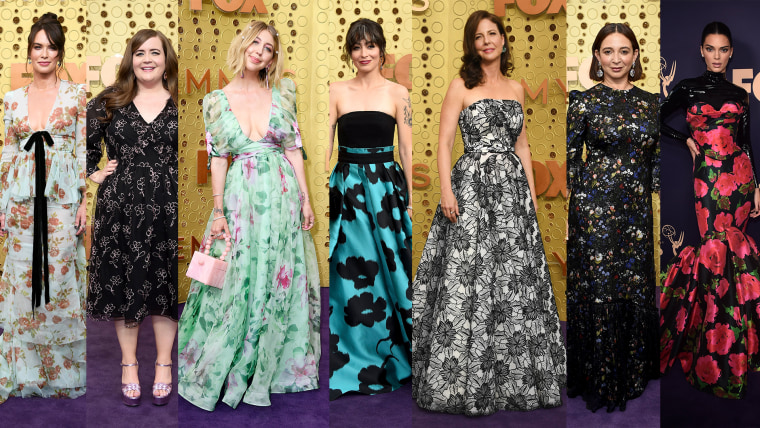 Everything's coming up roses! Each of these florals has its own mood — from whimsical to moody — and they all look beautiful.
Double-breasted is back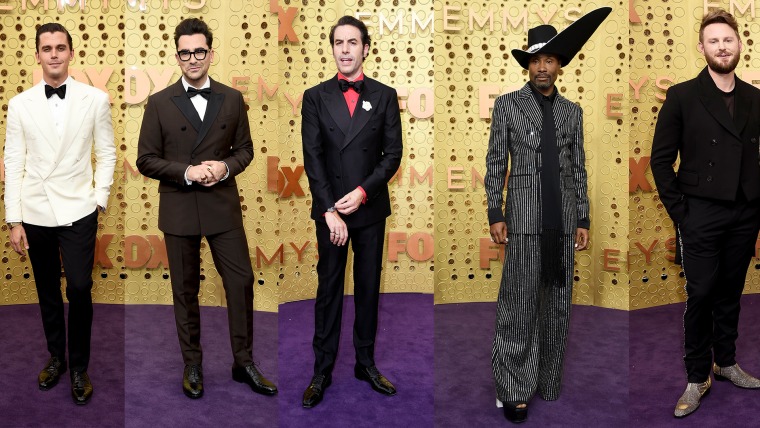 When I say the words "double-breasted blazer," do you automatically think of an '80s movie? Think again! The broad look is back with a vengeance and has never looked better.