With glitz, glamour and gloriously dramatic dresses, the 2016 Emmy Awards red carpet was a feast for the eyes. Prepare to be inspired by the top trends from TV's biggest night and don't forget to vote for your favorite look.
Not-so-mellow yellow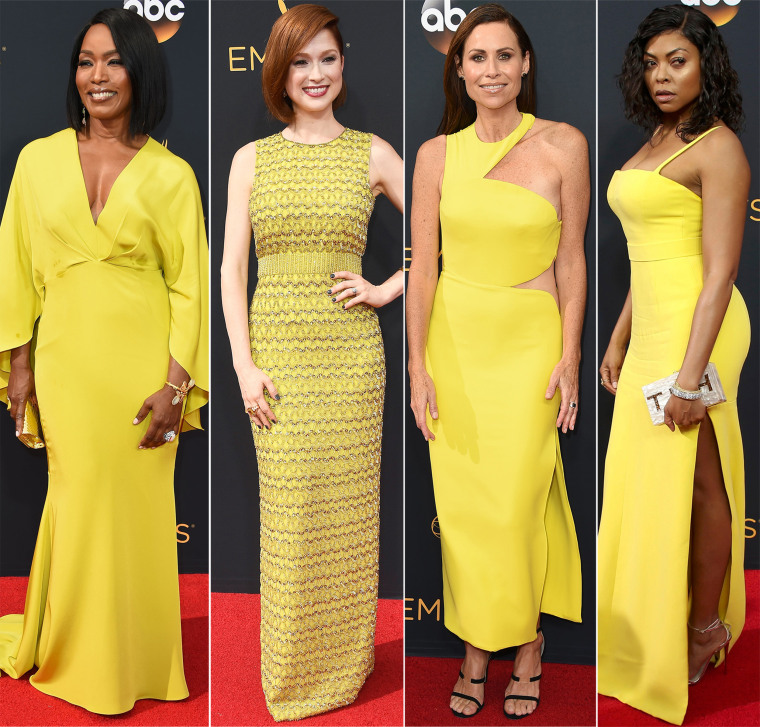 This year's brightest stars went with a bold and bright color: neon yellow! The hot shade is surprisingly flattering on many different skin tones.
RELATED: See all the best-dressed stars at the 2016 Emmy Awards
Fall florals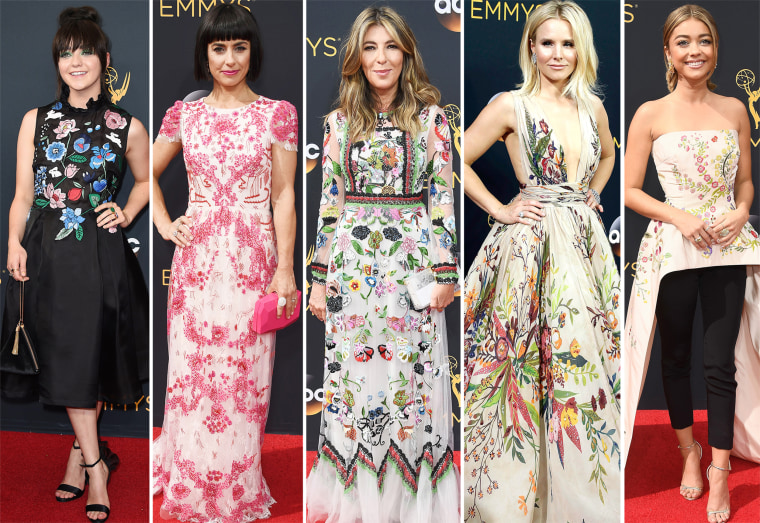 Autumn probably isn't the first season to come to mind when you think of flowery patterns. Yet, as these red carpet beauties prove, florals can be a great fall look. To try it yourself, look for thicker fabrics, embroidery or beads to make it feel more substantial and less springlike.
Beyond blush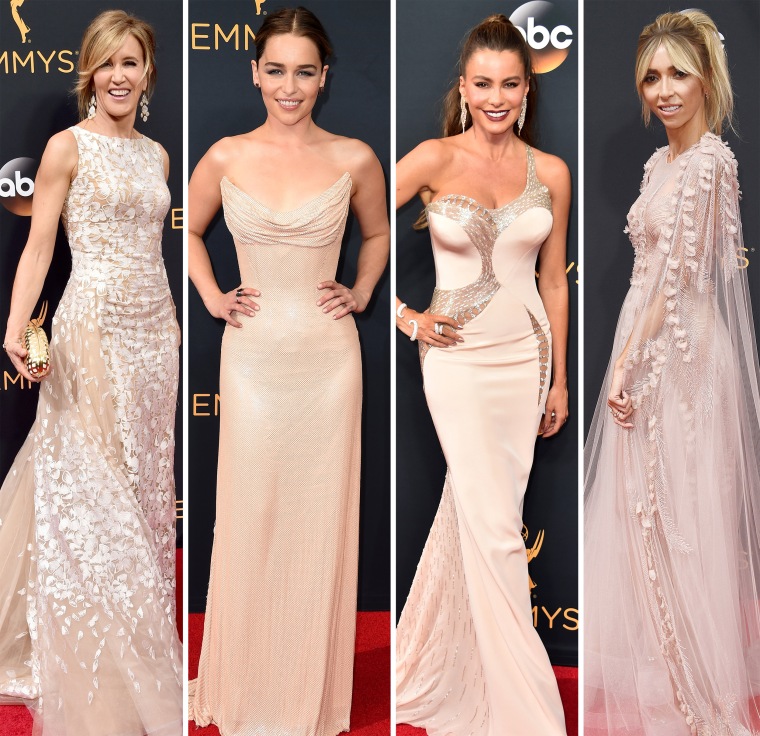 Choosing blush, that gorgeous color that's somewhere between a nude and a light pink, is the perfect way to look subtly chic.
RELATED: Stars share the behind-the-scenes Emmys pics that you didn't see on TV
Suddenly sheer ... with polka dots!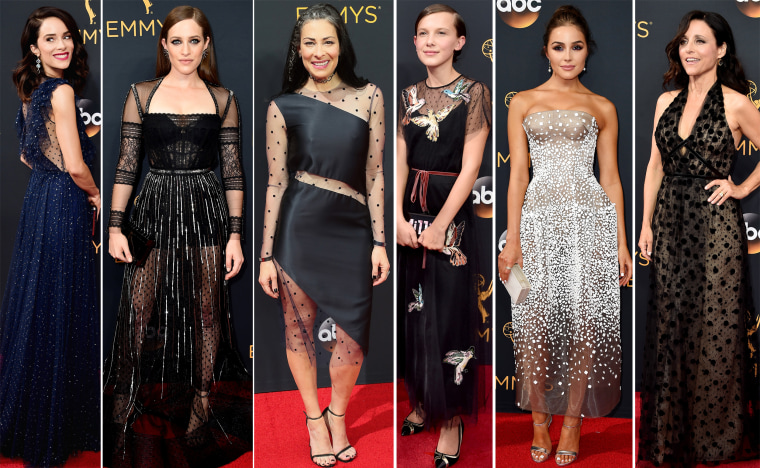 A trend that works for women of all ages? That's a look we can get behind! Sheer panels with a hint of polka dots popped up on several dresses on the red carpet.
Mixed up jewel tones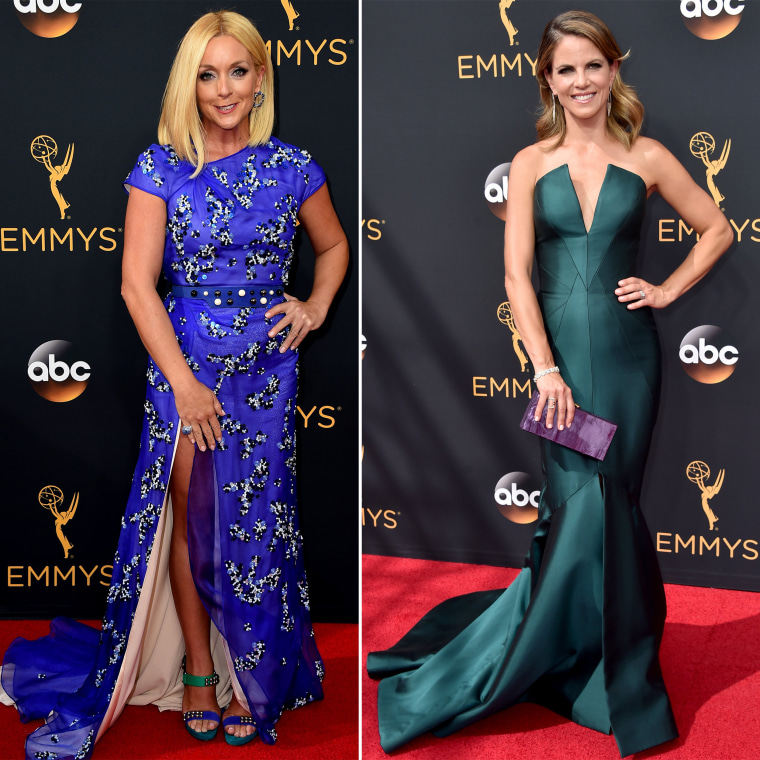 There's no need to stick to only one jewel-tone color, as Jane Krakowski and Natalie Morales demonstrate. Adding a touch of jade and a hint of amethyst respectively, the two fashionistas took their dresses to the next level.
Lovely velvet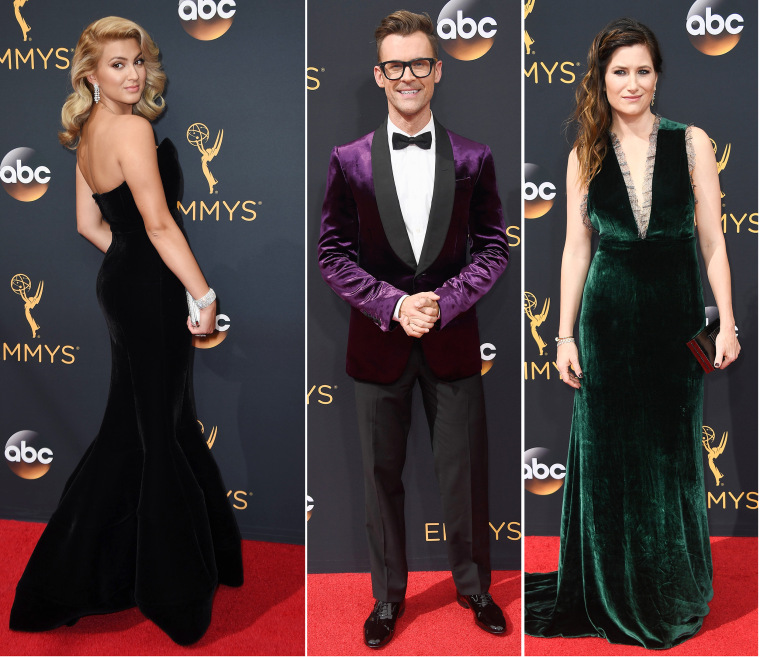 There's a reason velvet has graced so many recent runways: It's luxurious and beautiful! Even a small touch of this furry fabric makes everything feel fancy.
RELATED: Funny ladies, special tributes and surprises: Here are the biggest Emmys moments
Mermaid gowns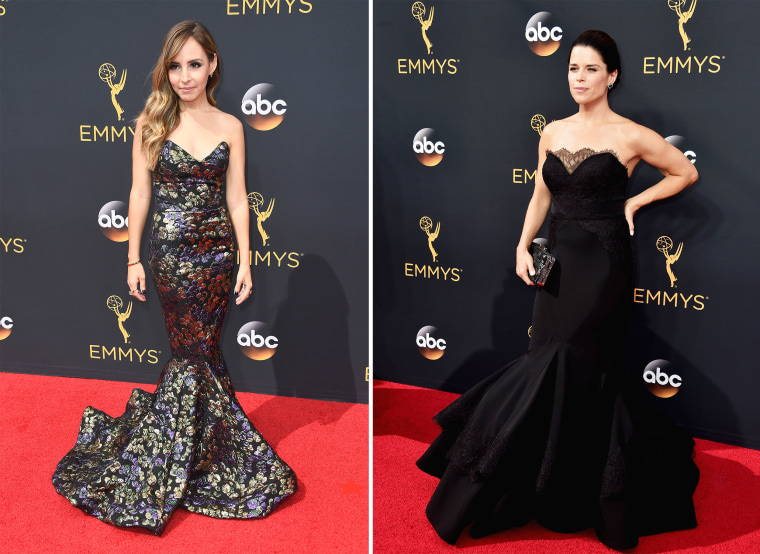 There's something about this mermaid-inspired silhouette that feels ultra-glamorous. Seen here on TODAY style expert Lilliana Vazquez and actress Neve Campbell, the curve-hugging shape is about as black tie as you can get — just don't try to run a mile in it.
Beaded beauties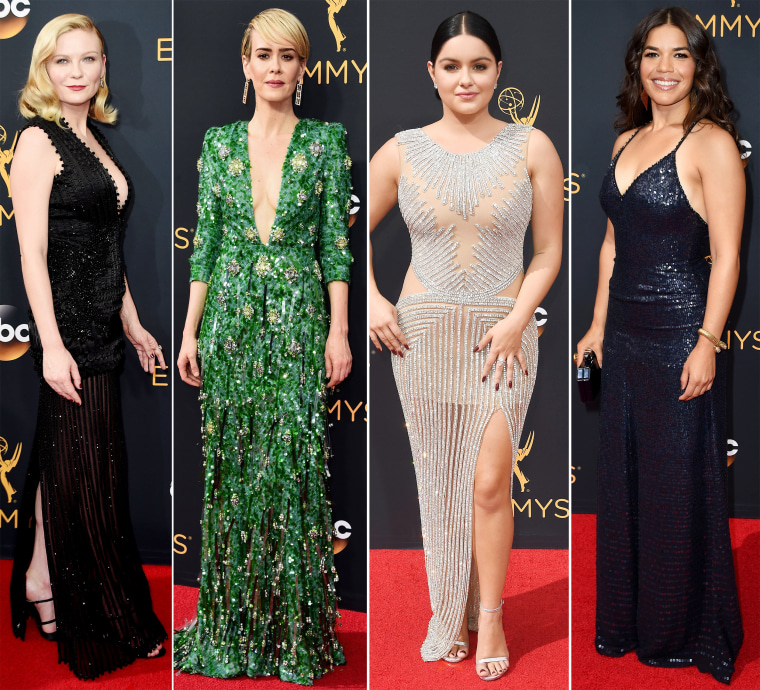 If you can't go all out on the red carpet, then where can you. These bold, beaded and beautiful actresses brought their A-game to the Emmys red carpet.