With any awards show, there are winners and there are ... nominees. And the fashion is (almost) as cutthroat.
Here are some of the standout trends of the night that dominated the Emmy Awards red carpet.
Gen Z Yellow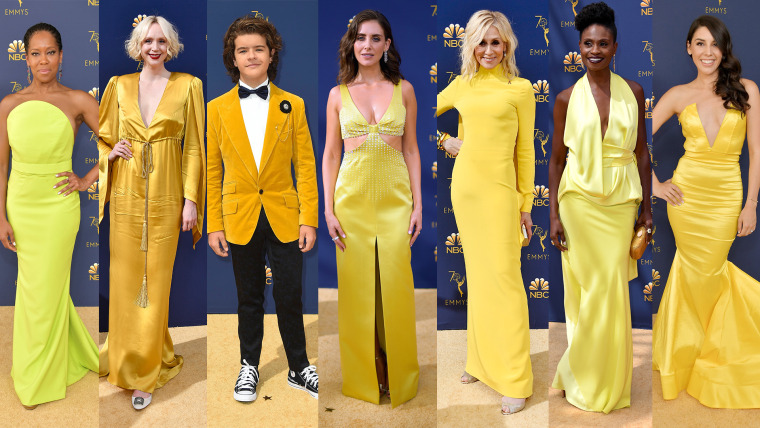 There's a reason why "Gen Z yellow" has become a trending term — it's the hottest new color! From industry veterans, like Judith Light and Regina King, to young, new faces, like Gaten Matarazzo and Adina Porter, it looks like this bright and sunny shade is here to stay.
Menswear-inspired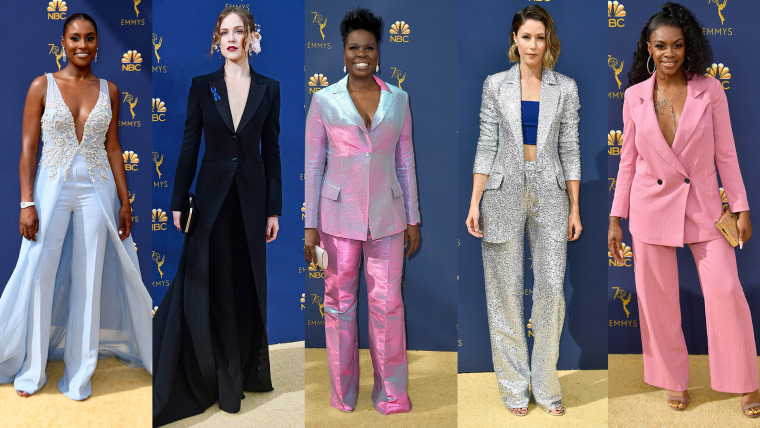 From head-to-toe suits to feminine interpretations of the trend, it looks like menswear staples are now a red carpet go-to. Stars like Leslie Jones, Amanda Crew and Susan Kelechi Watson added fun touches and pops of colors to their looks while Issa Rae and Evan Rachel Wood played with proportions like pros.
Marvelous metals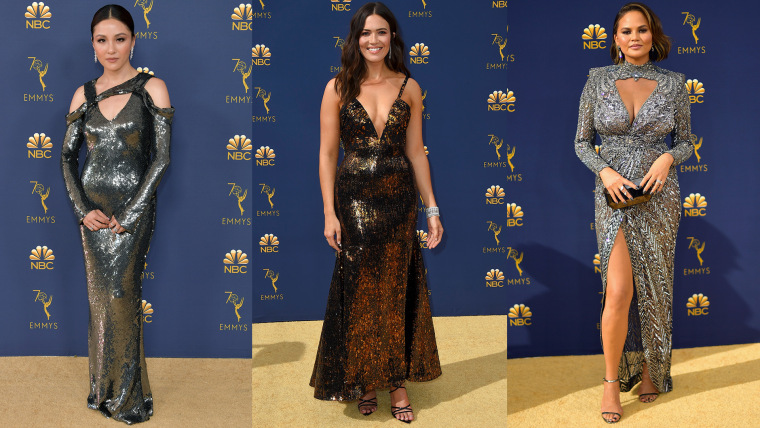 Whether bronze, gunmetal or silver, these metallic wonders are red carpet gold in our book.
Soft pastels ... with neon accents!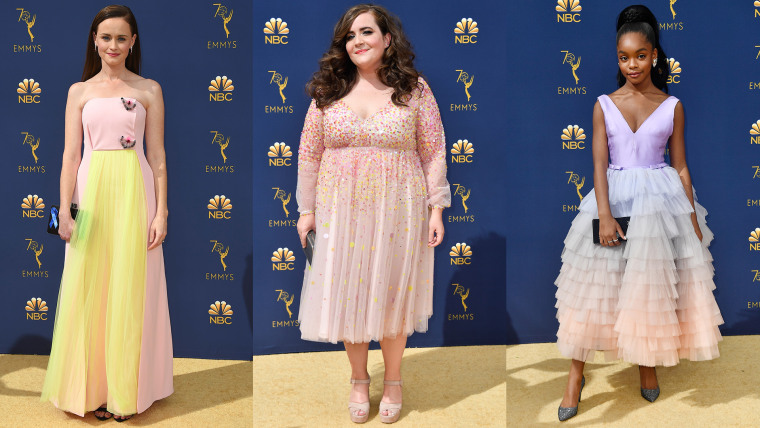 Want to try a new look without going overboard? Try pairing soft, muted pastels with a neon accent. These fashion-forward looks caught plenty of attention at the awards show.
Moody florals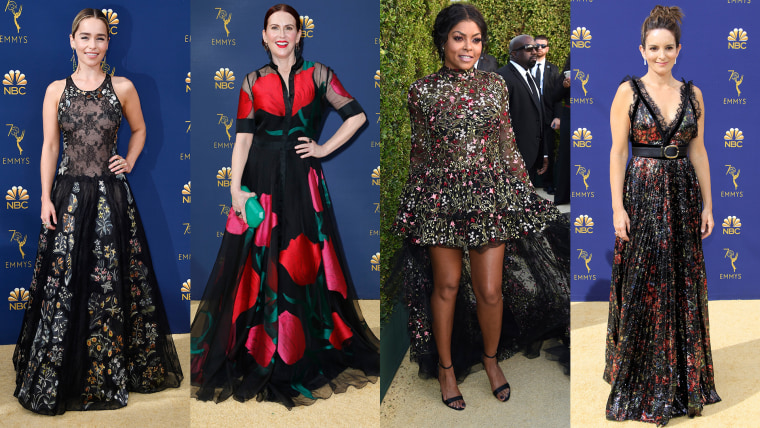 If you thought florals were only for spring, think again. Dark hues and cold-weather details — like embroidery, lace and long sleeves — make this trend perfect for fall and winter.
All-white everything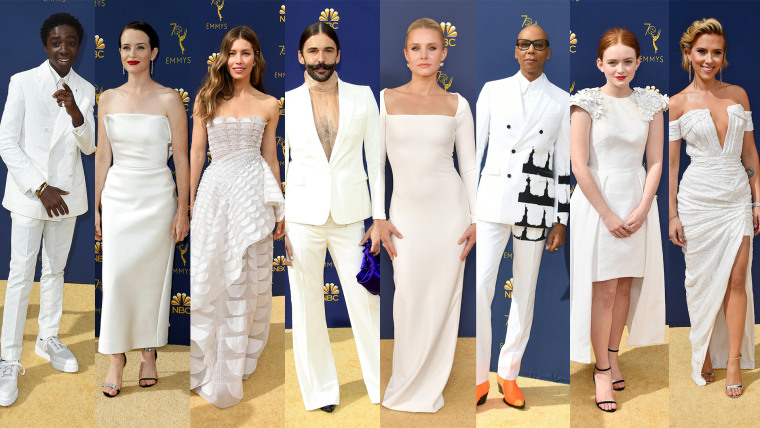 Instead of an LBD (little black dress), why not try a LWD? Or a little white suit, for that matter. These celebrities proved that nothing's cleaner than a monochromatic outfit in a crisp shade.
Brocade suits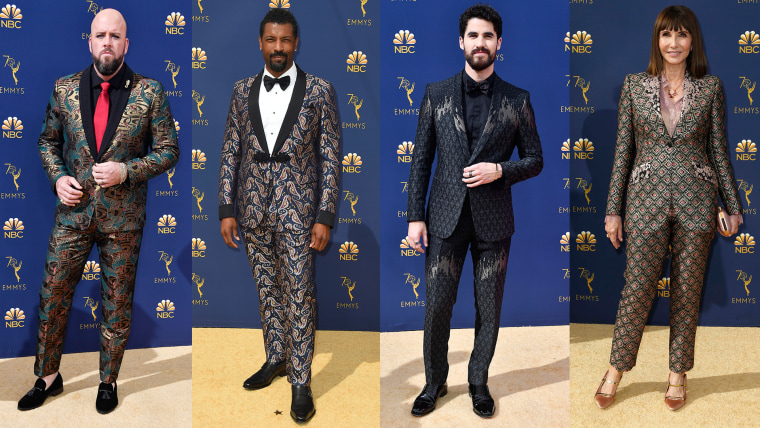 Patterns are not just for pretty dresses! This rich fabric that includes a metallic thread is the perfect way to stand out in a crowd. And, yes, this trend is great for men and women alike.
Emerald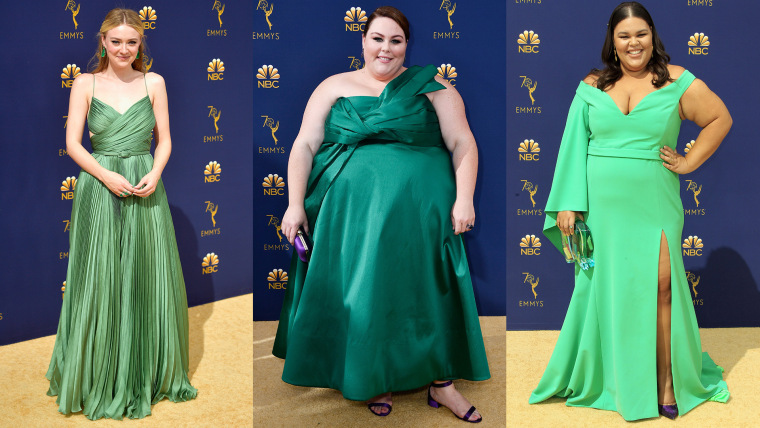 There's a reason why the emerald is considered a precious gemstone: The color is simply lovely! Whether pleated, draped or tied, this solid color is a surefire winner.