Emma Watson is going to the dark side. Well, her hair is at least!
The 26-year-old actress and human rights ambassador debuted a stunning deep brown hair color at a recent event at the Museum of Modern Art in New York City.
Watson showed off her mahogany locks in a loose, elegant updo.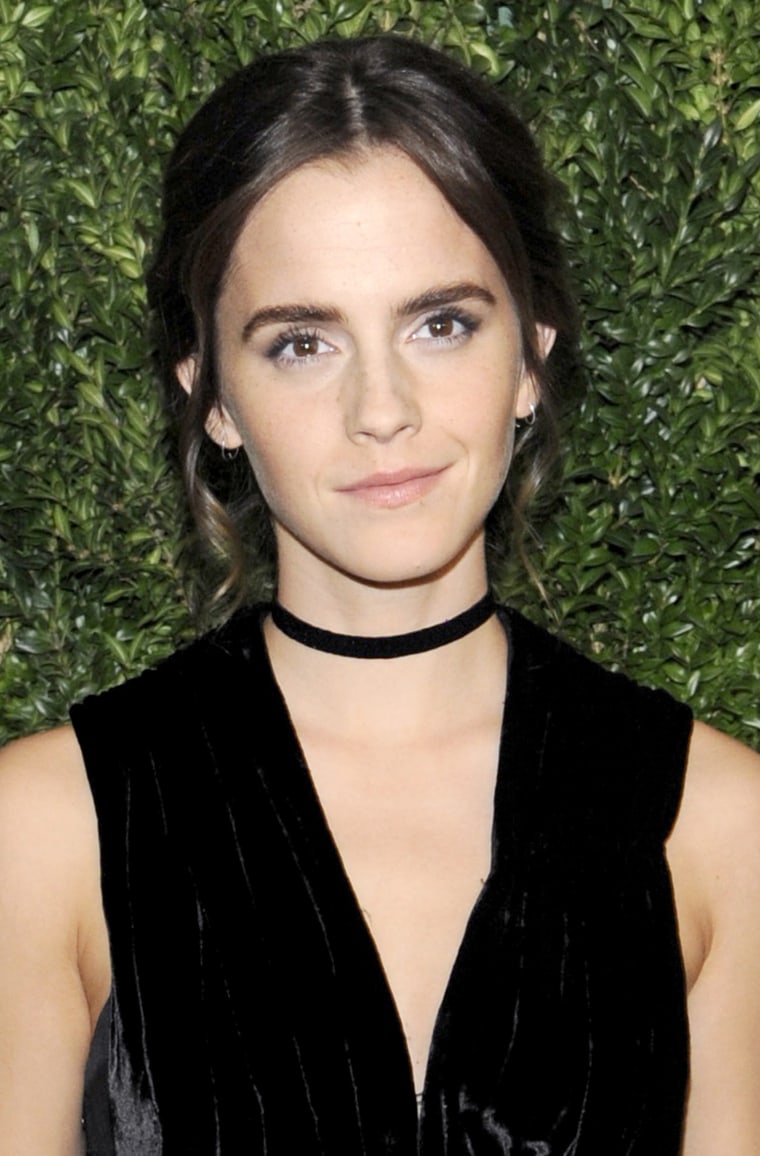 Perhaps Watson gleaned hair inspiration from Belle, her dark-tressed character in Disney's upcoming live-action remake of "Beauty and the Beast."
No matter what inspired the actress to change up her color, she looks gorgeous and her striking new shade is perfect for winter.
Take inspiration from these celebrities who know how to rock shorter styles — plus, get a few styling tips and tricks from hair experts.
Watson has never been afraid to take risks when it comes to her hair. Back in 2010, she wowed her fans when she chopped off her long waves in favor of a chic pixie cut.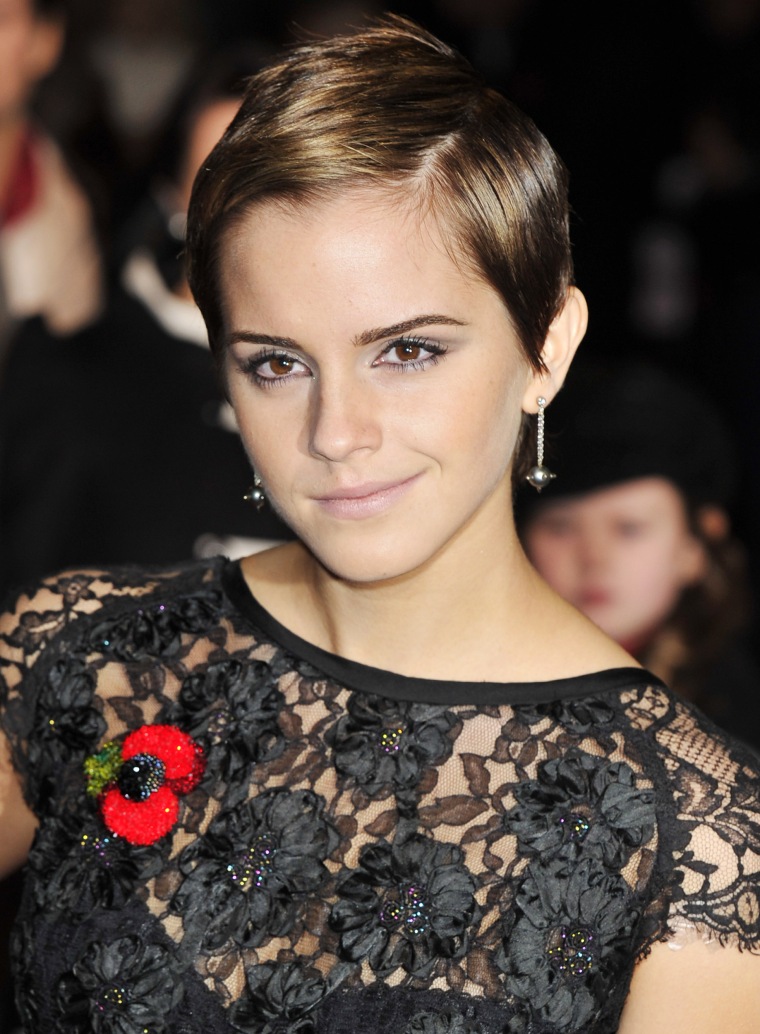 By 2012, she was sporting a sleek, chestnut-hued bob, on display here at a New York screening of "The Perks of Being a Wallflower."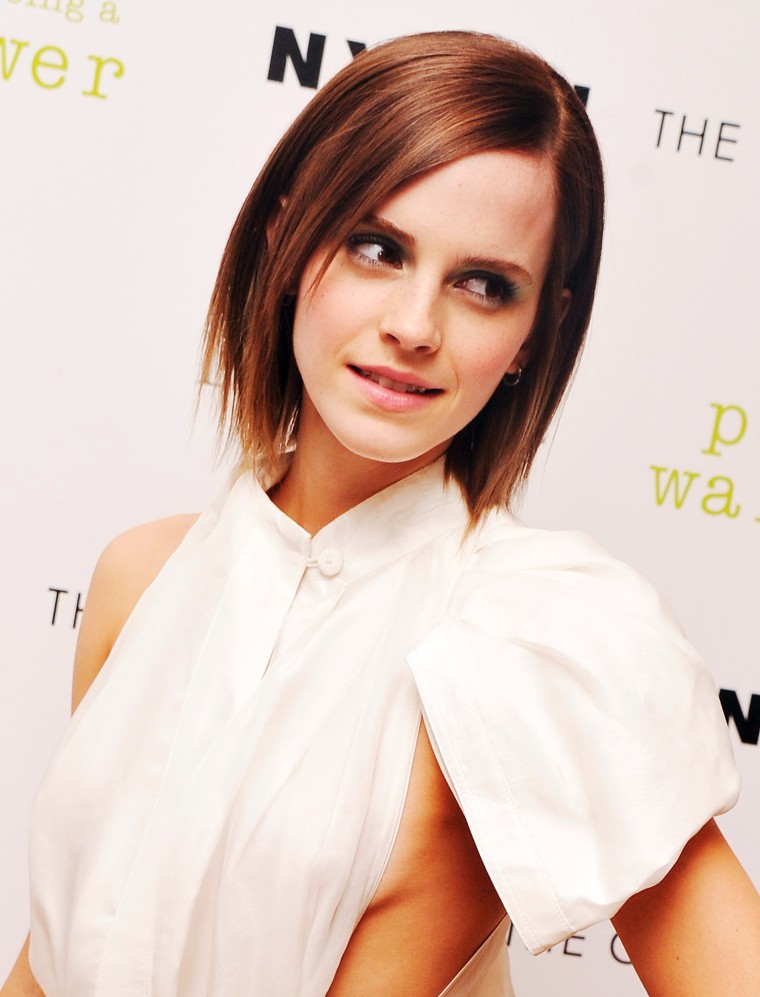 Over the next year, the actress added honey-colored highlights and continued to grow out her hair, which she pinned into a classic bun at the Cannes Film Festival in 2013.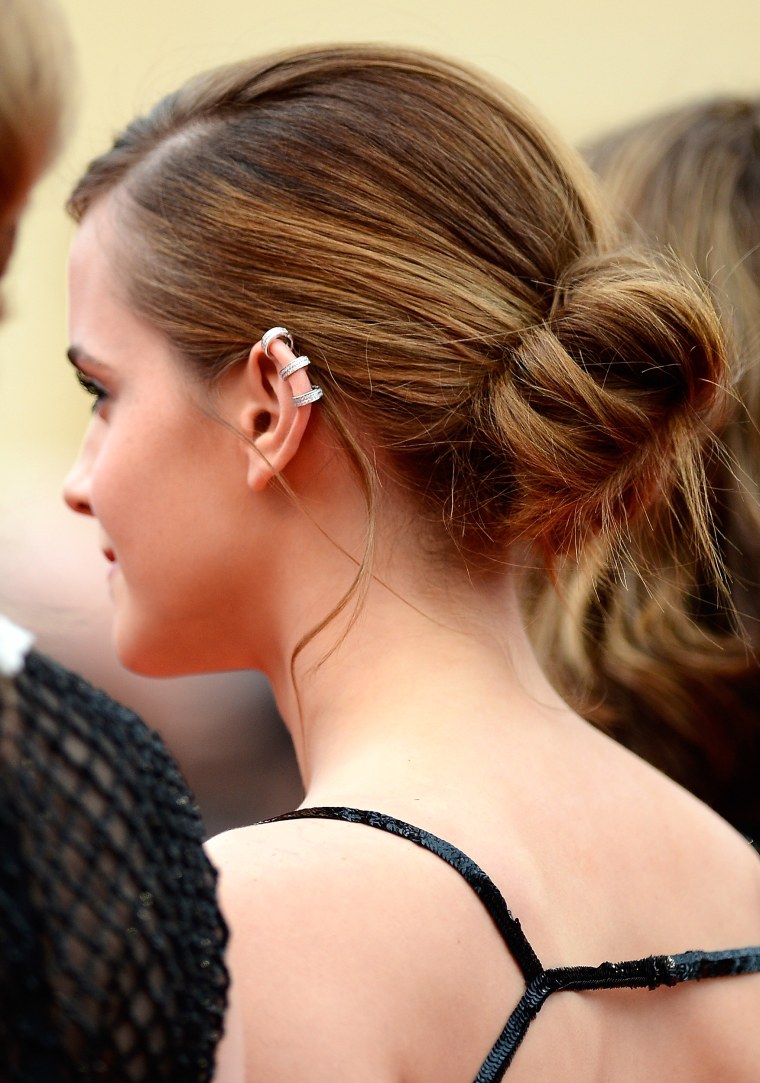 Watson went a few shades darker for the 2014 premiere of "Noah" in Berlin, sporting an edgy swept-back style.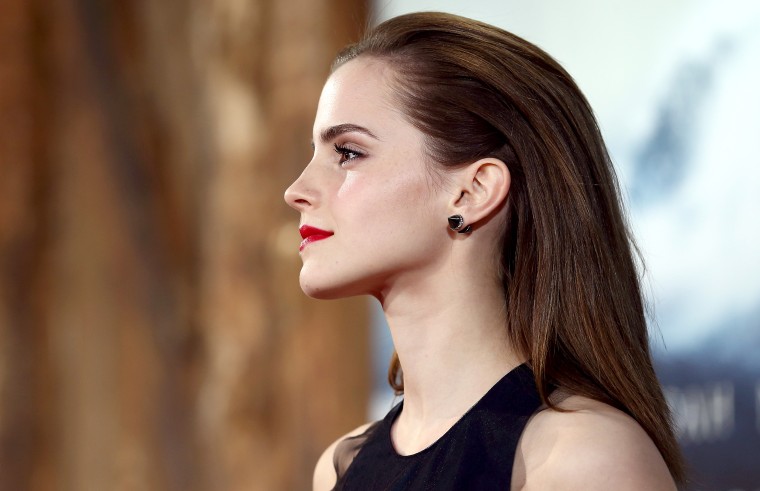 This spring, Watson reached for the shears once more, exuding Old Hollywood glam with this wavy bob for an event at New York's Metropolitan Museum of Art in May, before going dark brown again this fall.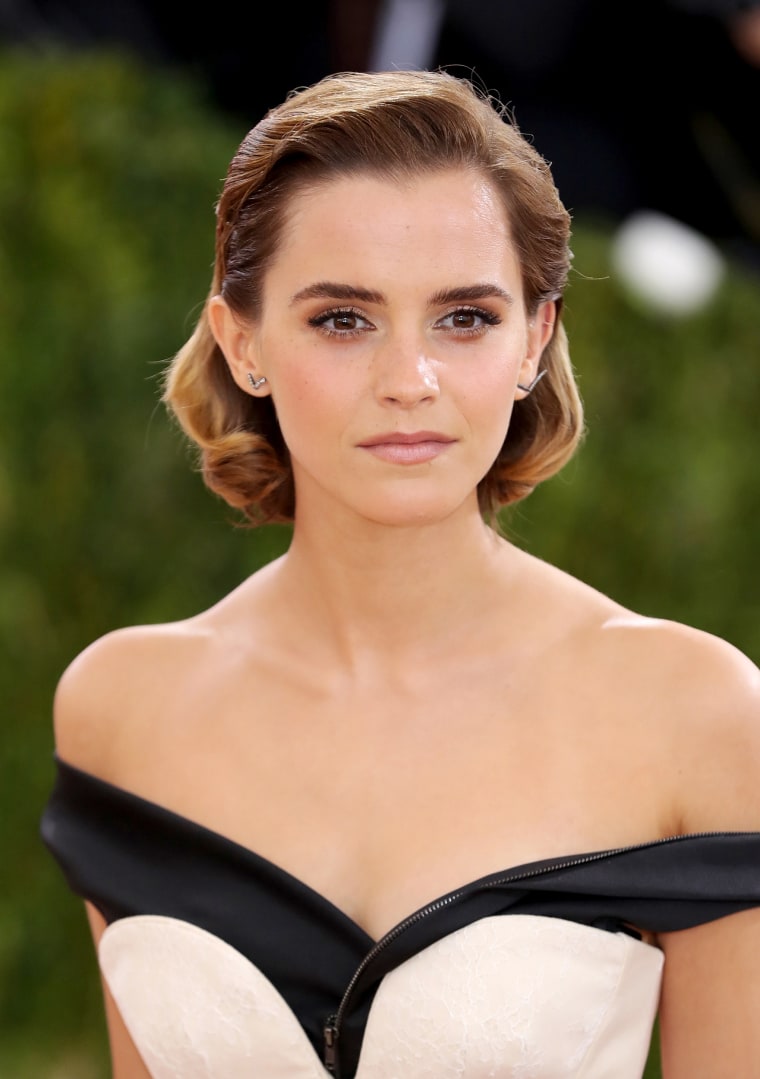 Of course, we can't discuss Watson's hair evolution without throwing back to where it all began — the adorable wavy locks she rocked during her earliest days of Hermione Granger stardom.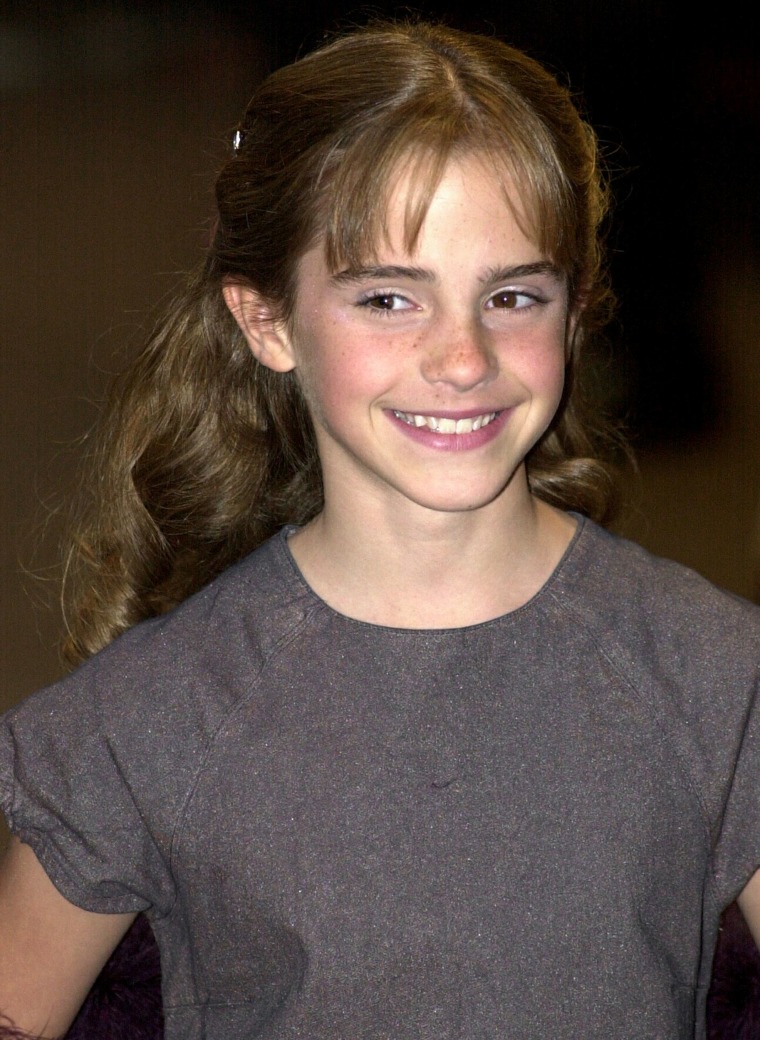 We can't stop 'aww-ing' over this photo from the 2001 world premiere of "Harry Potter and the Sorcerer's Stone," when Watson was just 11.
It's yet another reminder that Watson has always been (and will always be) a red carpet queen!