Here's one for the books: Emma Watson stepped on stage in New York City Monday night ahead of a special screening of her new film "Beauty and the Beast" and for a moment we thought she really was Belle!
Of course she wasn't literally the iconic heroine of the new live-action remake of Disney's 1991 animated classic, but a person could be forgiven for a brief confusion after seeing her in a lovely yellow spaghetti strap gown that echoed Belle's ball gown.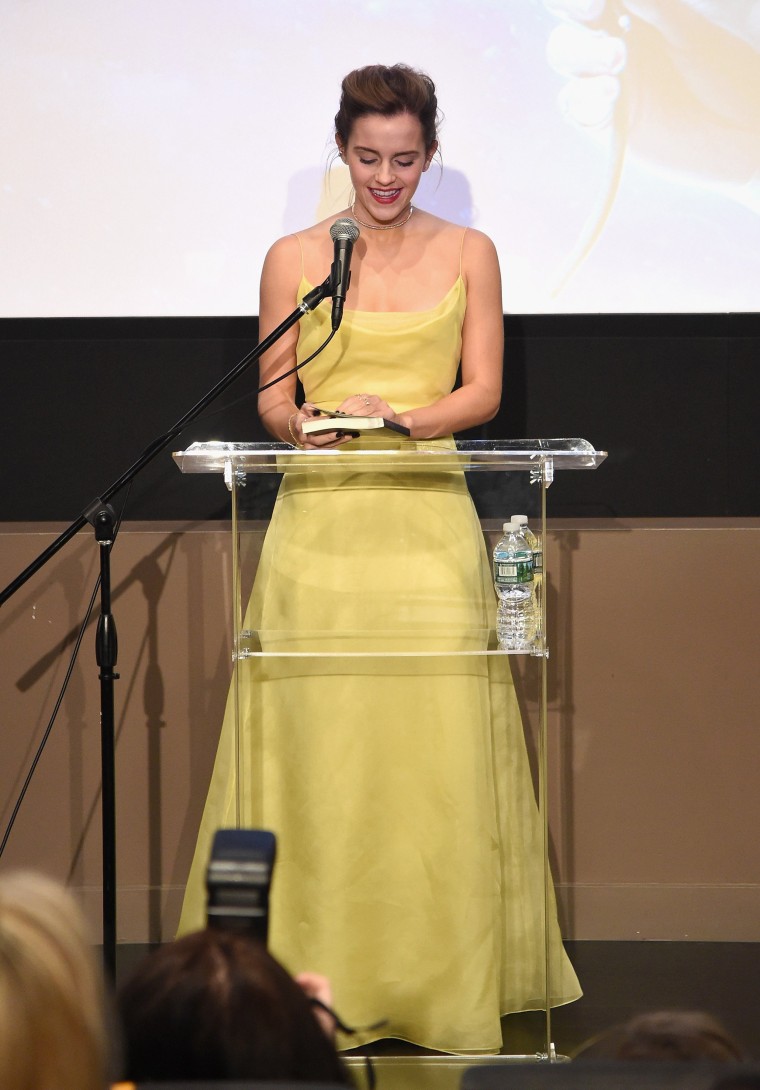 RELATED: Emma Watson looked like a fairy tale princess at the 'Beauty and the Beast' premiere
As you may recall, in one of the film's most memorable moments, Belle wears a yellow ballgown to dance with the Beast.
But Watson was not on stage at Lincoln Center's Beale Theater on Monday to dance. Instead, she spoke to the crowd from the New York Film Society for Kids to share her love of reading, which mirrors Belle's.
In the story (both animated and live-action), it's books as much as that iconic dance that propels the romance between Beauty and the Beast; both share a passion for reading that helps her see him in a new light.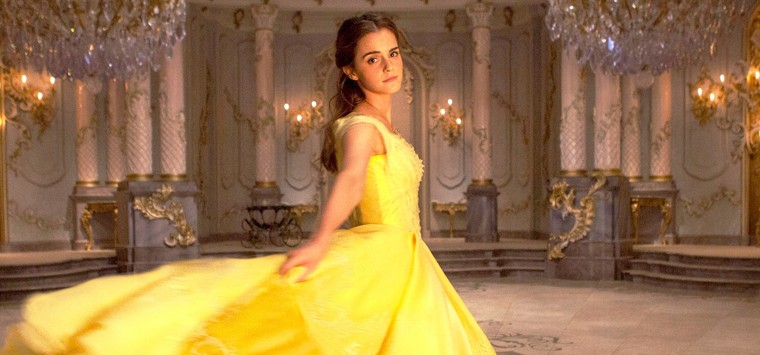 "[Books are] so powerful and they have the ability to change your life and your outlook, and this story really speaks to that, the sacred nature of books and their ability to transport you and empower you," Watson told Mashable on Monday.
"We still live in a world where there are probably over 80 million girls who won't get to go to school just because of their gender," she added.
RELATED: Emma Watson on the delightfully cringey outfit she wore to 'Harry Potter' premiere
This isn't the first time Watson has enchanted us with her outfits; for the film's UK premiere in late February she wore a pale blue gown that was pure fairy-tale.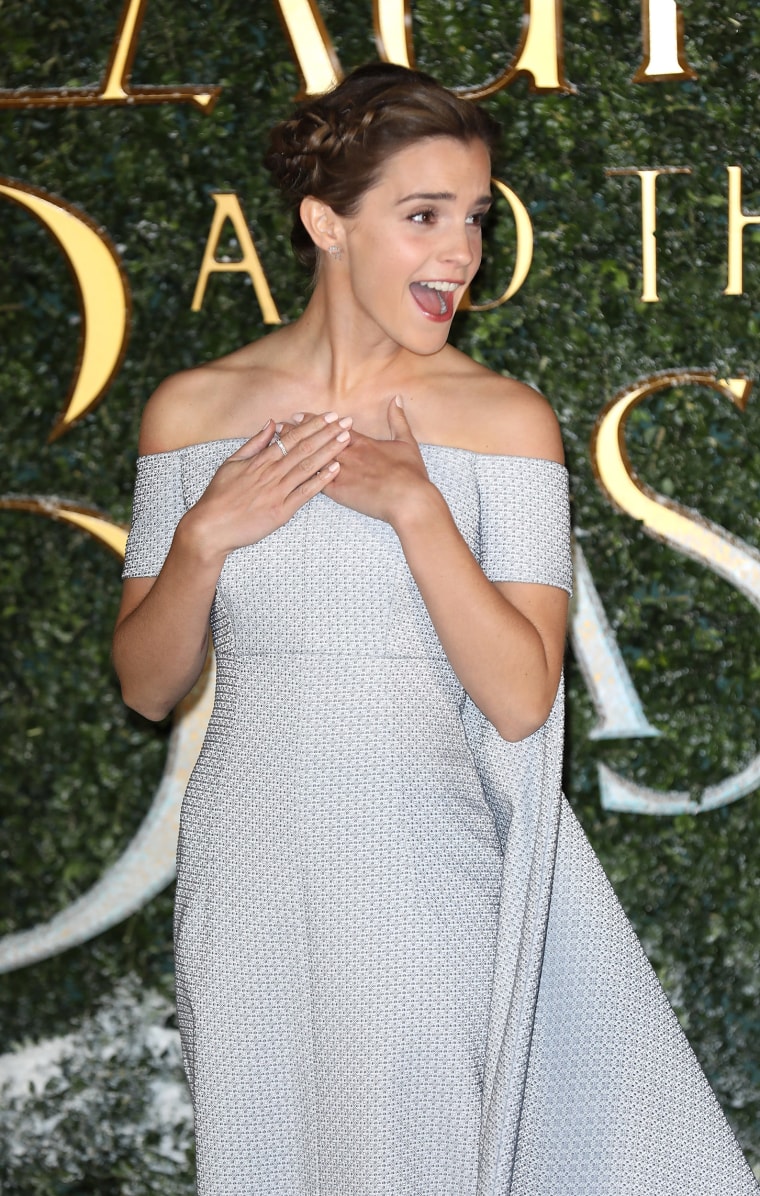 This wasn't Watson's only book-related New York experience recently; her Twitter feed is full of her running around New York last Wednesday (International Women's Day) near bookstores and statues dedicated to women — and occasionally running into a fan!
On Monday, Watson changed outfits and later joined the film's director, Bill Condon, plus cast members Dan Stevens, Josh Gad, Ewan McGregor, Audra McDonald, Stanley Tucci, Ian McKellen and composer Alan Menken at Lincoln Center's Alice Tully Hall for a separate screening.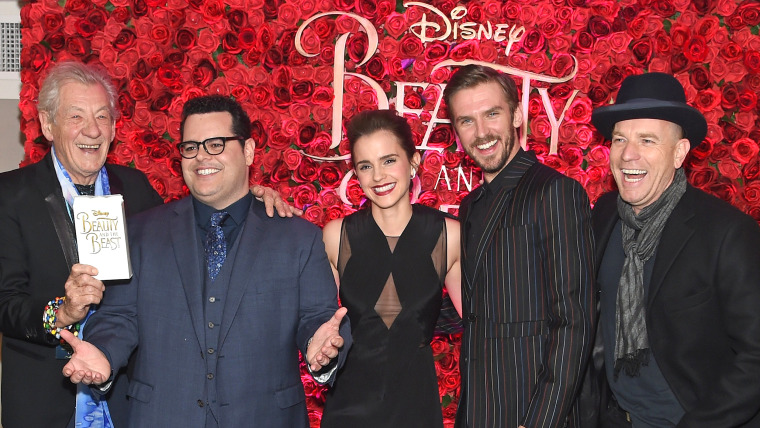 And we must say, she looked adorable in all instances.
Follow Randee Dawn on Twitter.