Hollywood darling Emma Stone doesn't just win praise for her acting chops, but also her red carpet-ready style — and her locks are no exception.
The starlet had been rocking a stunning shade of coppery red throughout awards season. But this past weekend, the 28-year-old actress surprised everyone when she debuted a warm strawberry blond hairdo at the Audi Polo Challenge in London (she's there filming her latest project, a historical drama, "The Favourite").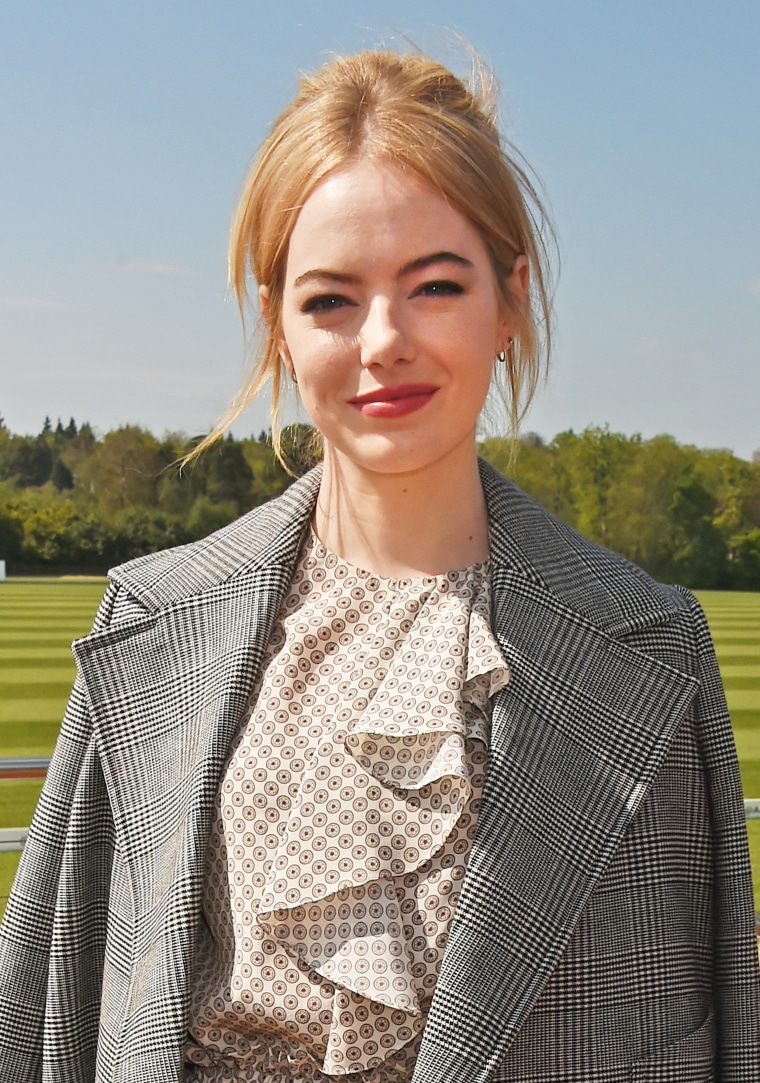 OK, perhaps "new" isn't the right word. Because, as it turns out, Stone didn't so much try a new shade as go back to her roots. While most of us think of Stone as a redhead, she's actually a natural blonde — which makes sense, given how perfectly she pulls off her latest look.
If you've been following the Oscar-winning actress's career over the years, you've likely noticed she's no stranger to changing the color of her tresses. She's rocked a variety of hues, including coppery red, strawberry blond, platinum and chocolate.
In April 2006, a baby-faced — then brunette — Stone showed up at a Replay Jeans party with waves and full bangs.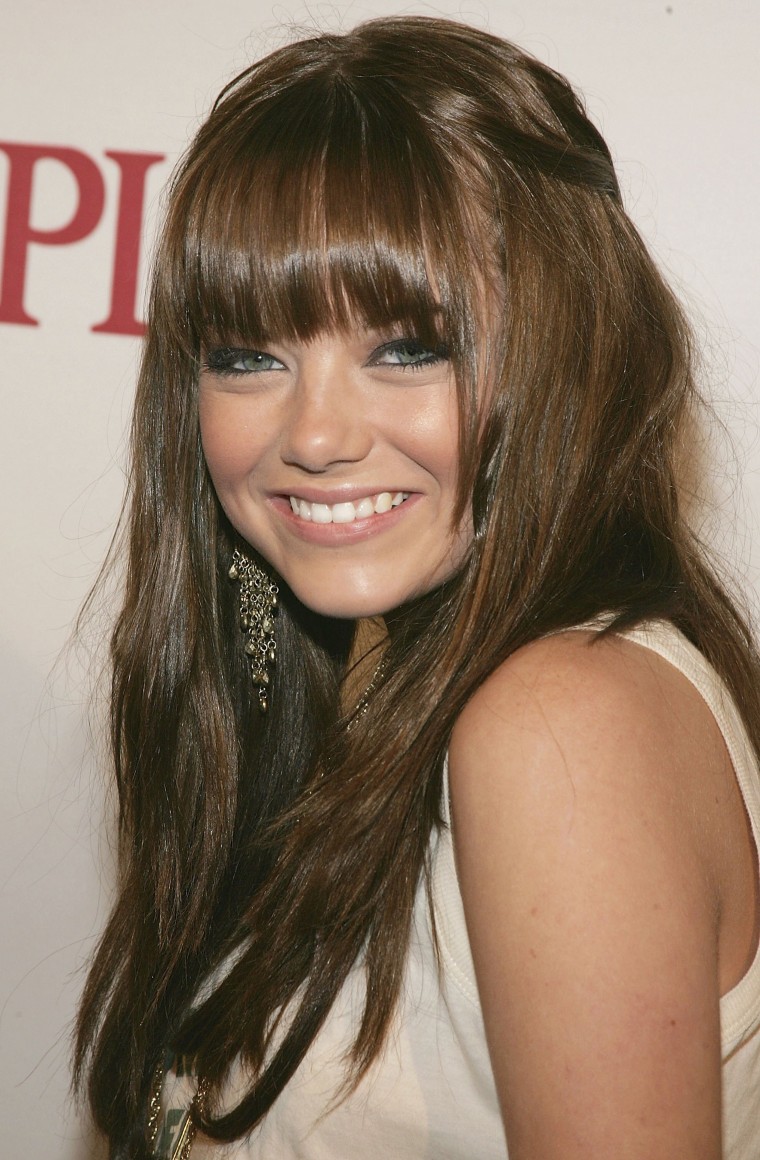 She sported lighter auburn locks and side-swept fringe for the Los Angeles premiere of "Superbad" in August 2007.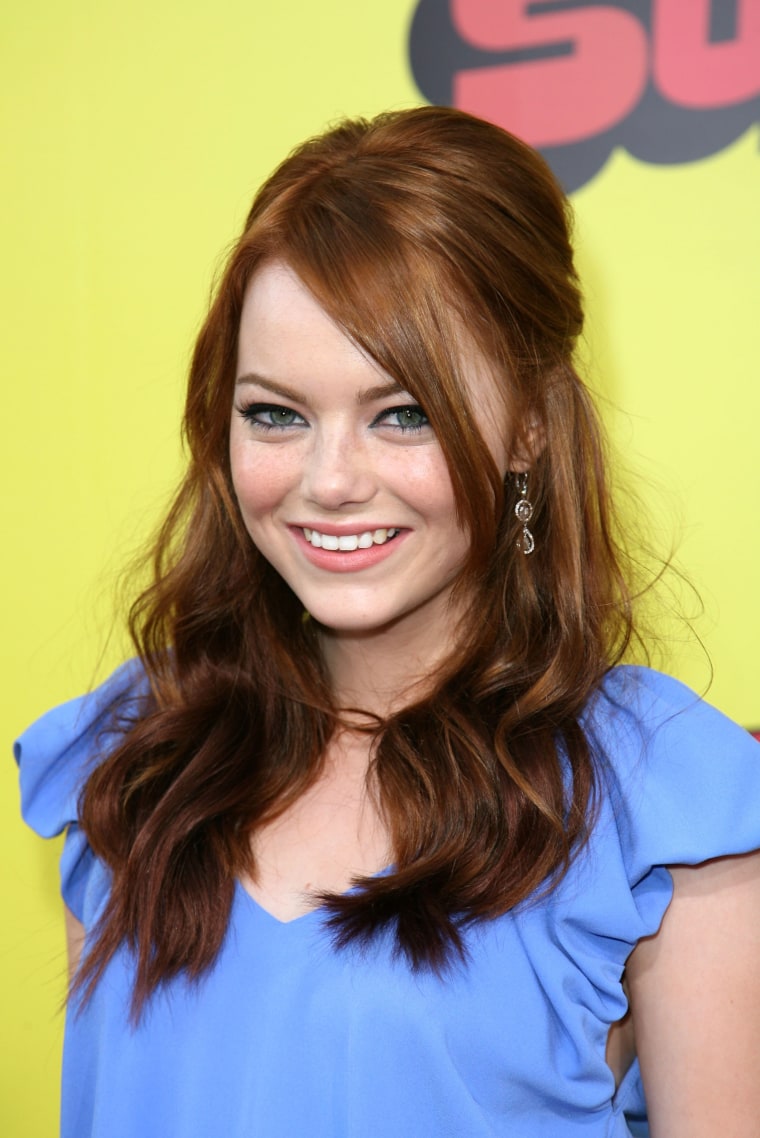 A darker auburn hue and a tousled ponytail defined her look at the Los Angeles premiere of "Zombieland" in September 2009.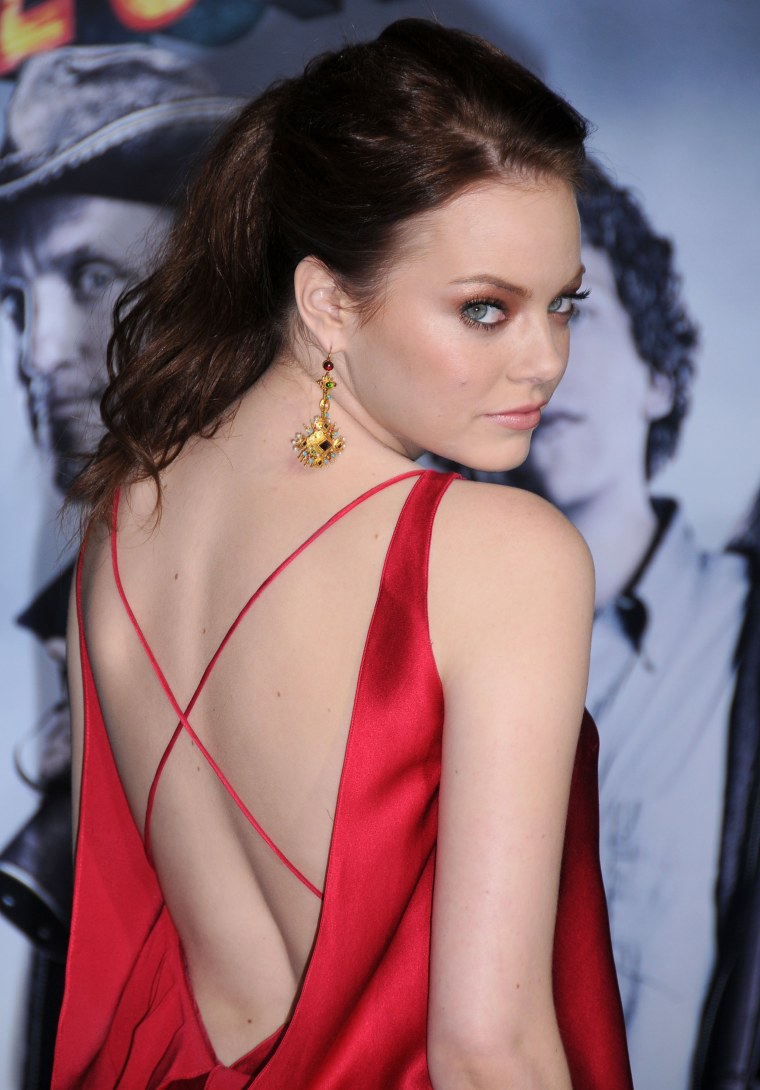 And who can forget her vintage curls and red lips at the Vanity Fair Oscars party in March 2010?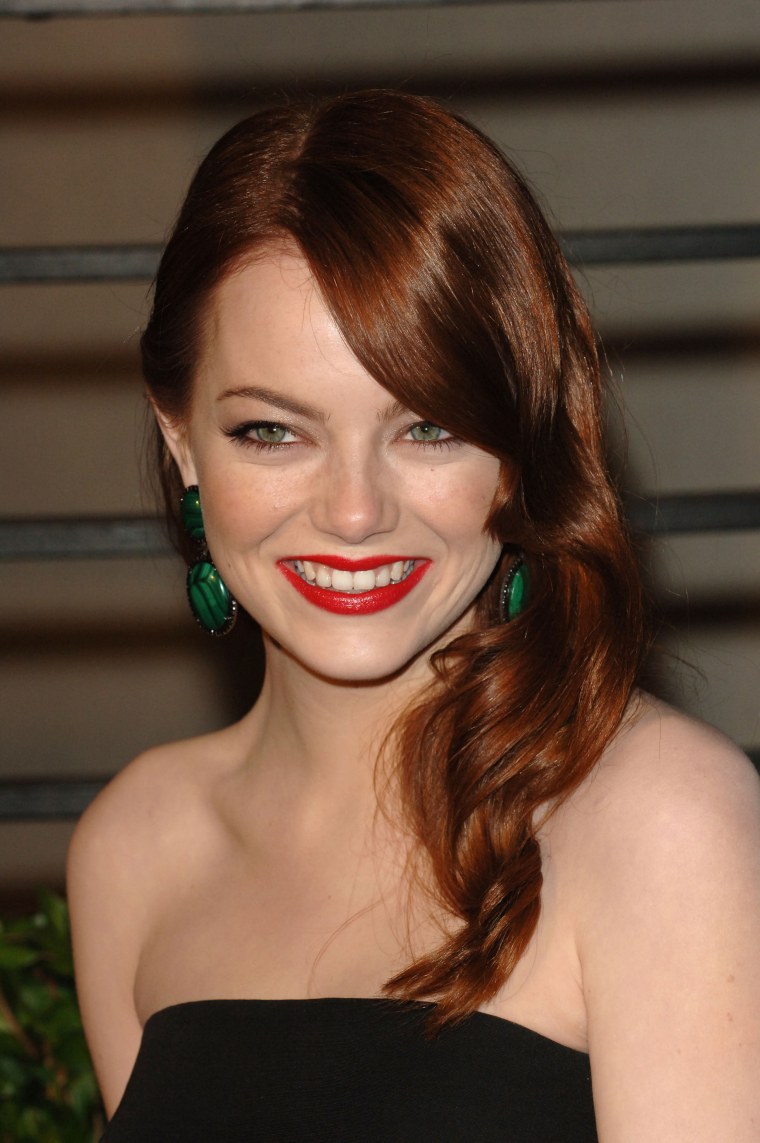 Later that year, she returned to blond — this time a sleek style with blunt bangs.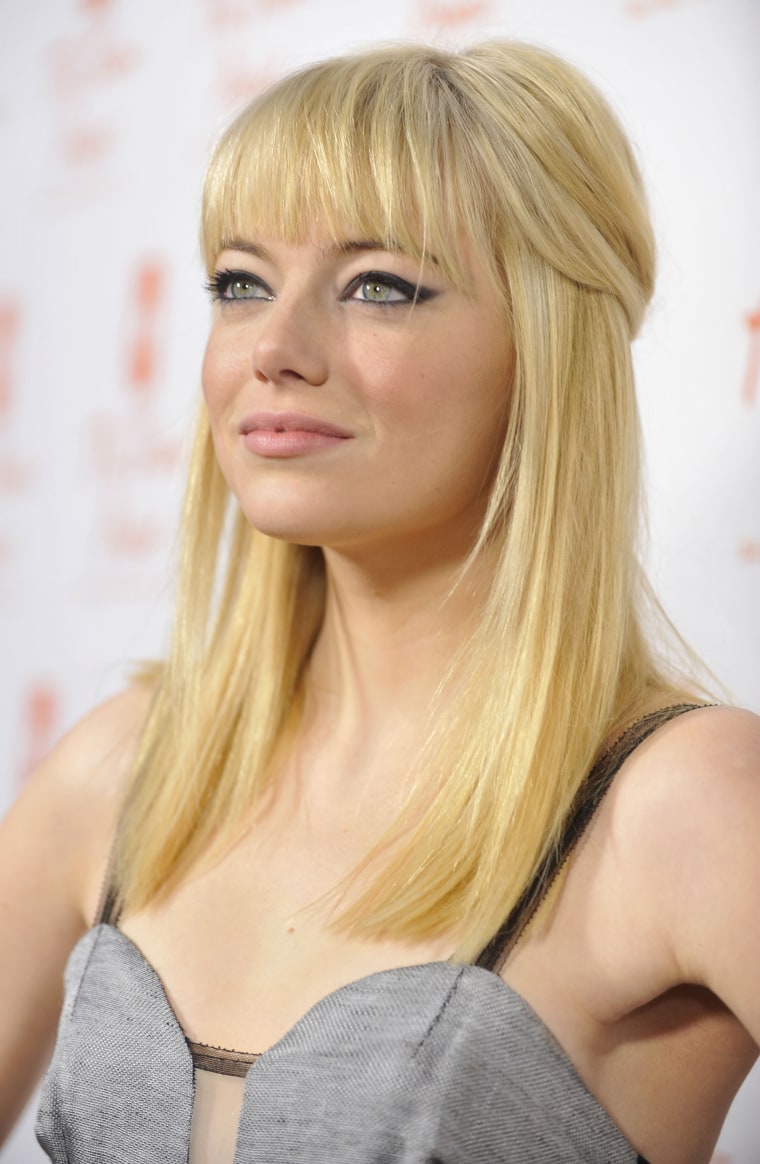 Stone donned a platinum updo and pretty peach gown at the 2011 Golden Globes.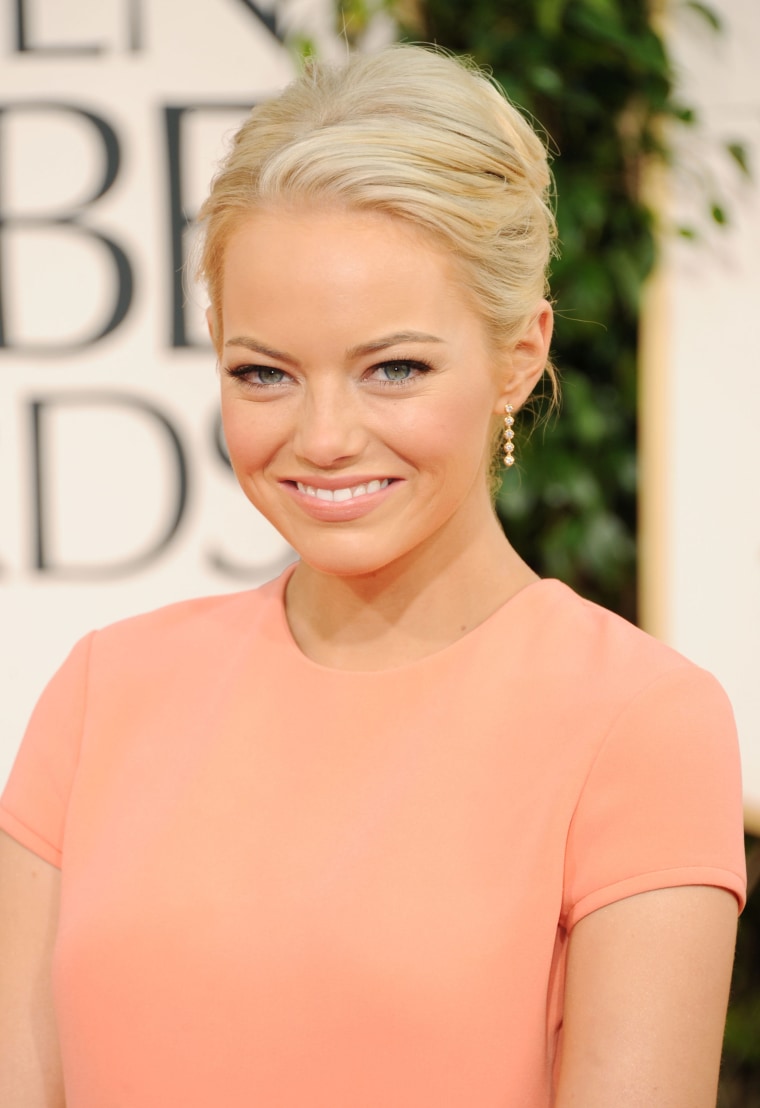 It was all about soft, strawberry blond waves at the Kids' Choice Awards in March 2012. Perhaps foreshadowing her latest look?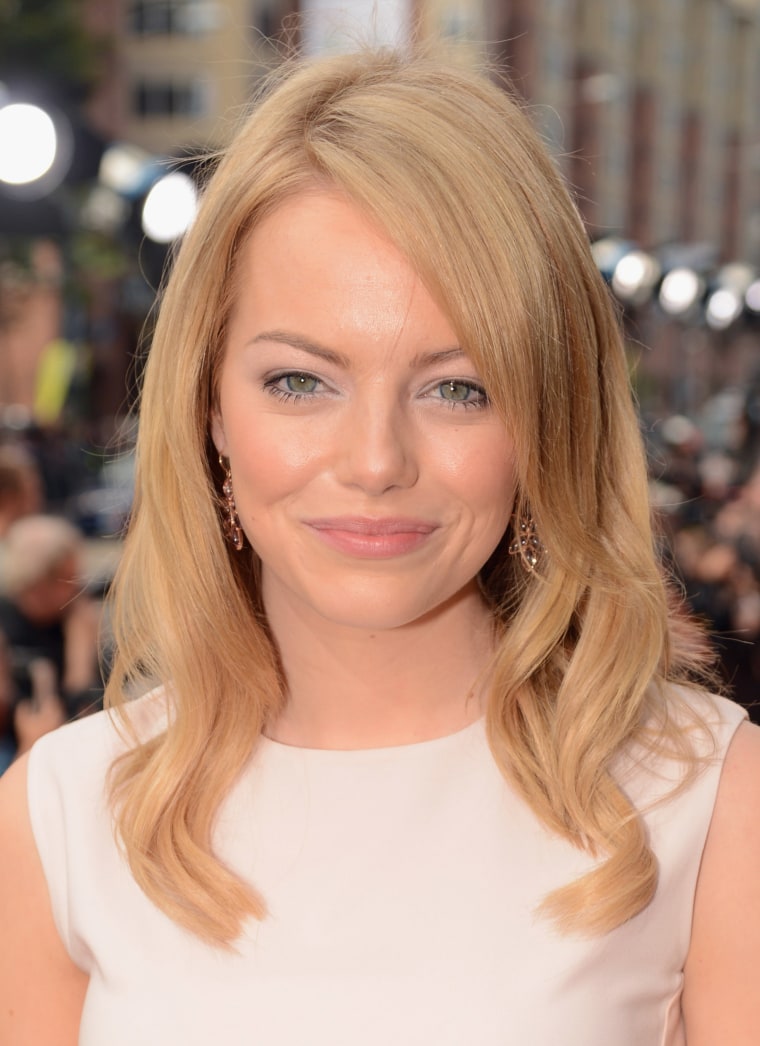 At the Paris premiere of "The Amazing Spider-Man" in June 2012, Stone wowed with 1920s-esque, vintage curls and crimson lips.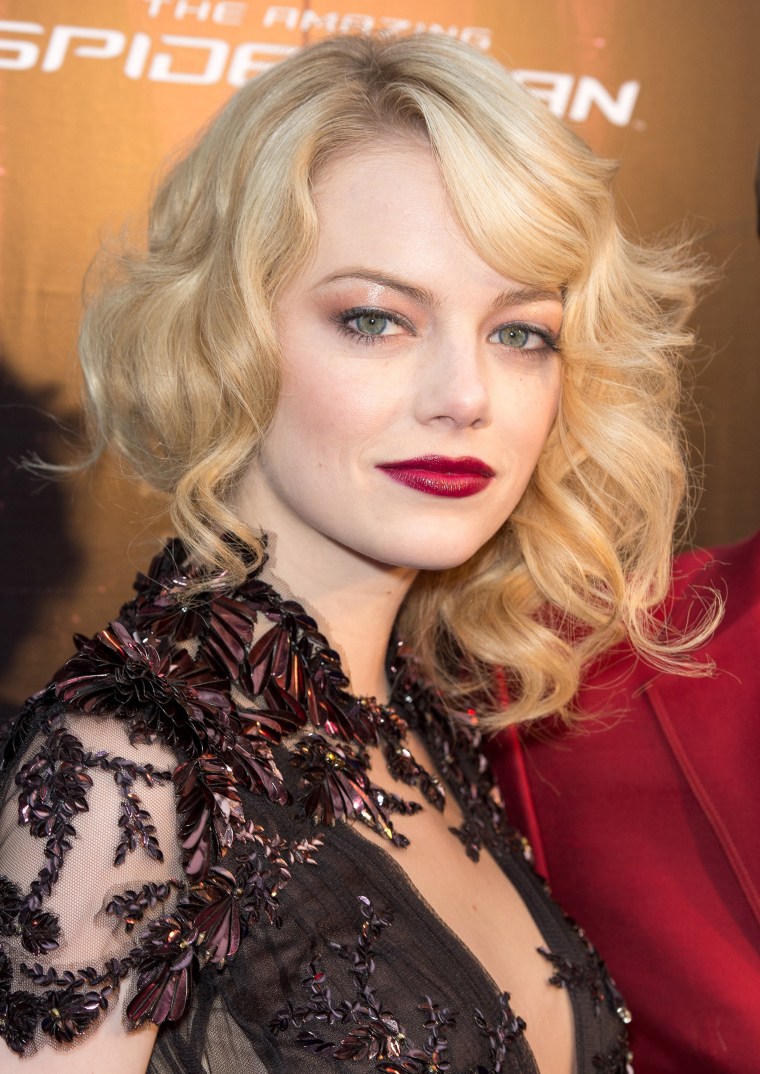 She looked gorgeous with retro waves and a canary yellow dress at the London premiere of "The Amazing Spider-Man 2" in April 2014.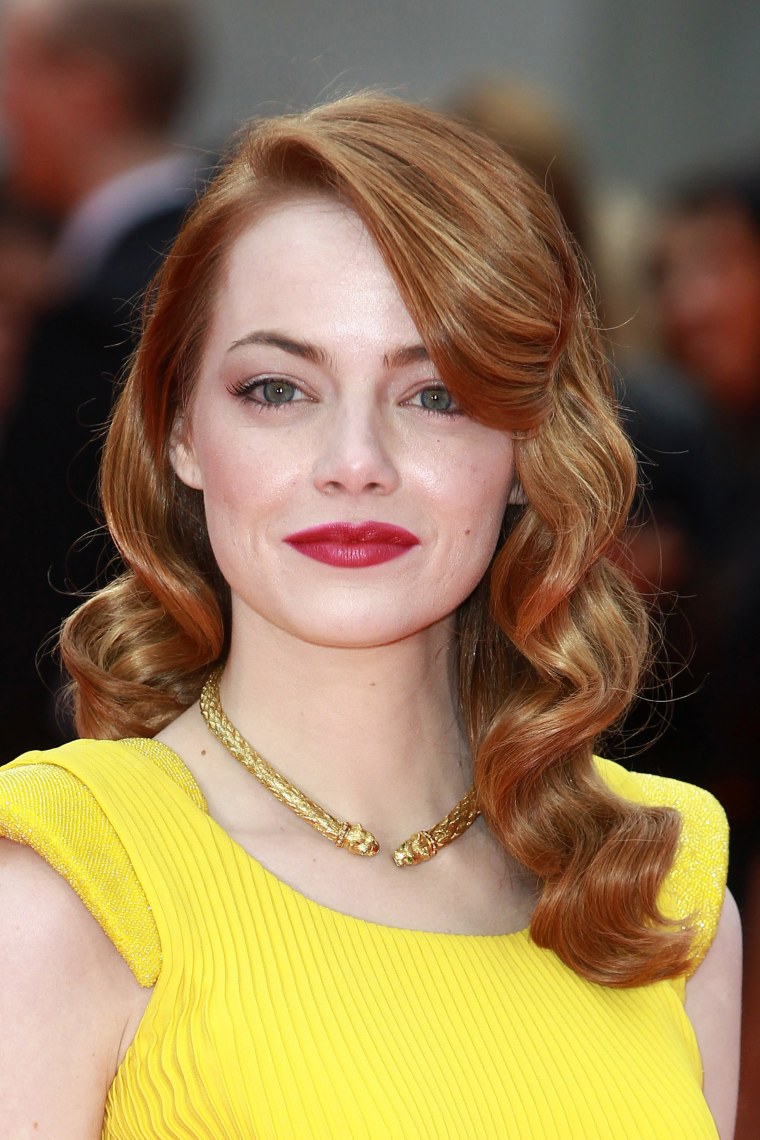 Remember her rich chocolate tresses at last year's Met Gala?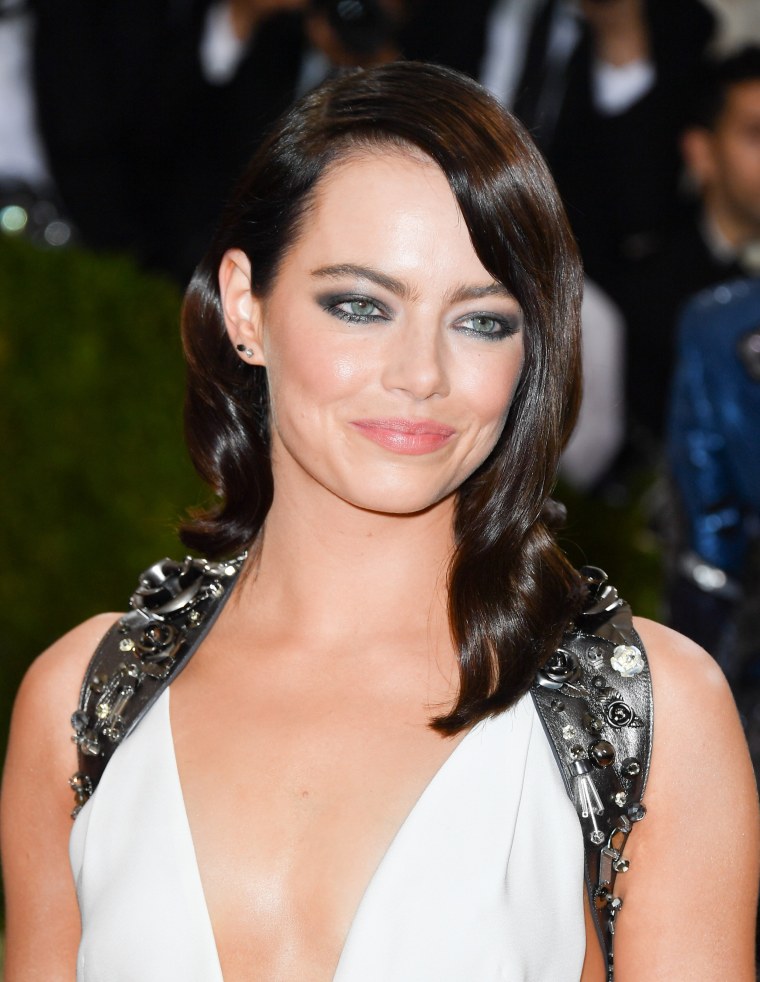 And this past February, she evoked old Hollywood glamour, with '40s-inspired waves in a slightly lighter shade of red at the Oscars.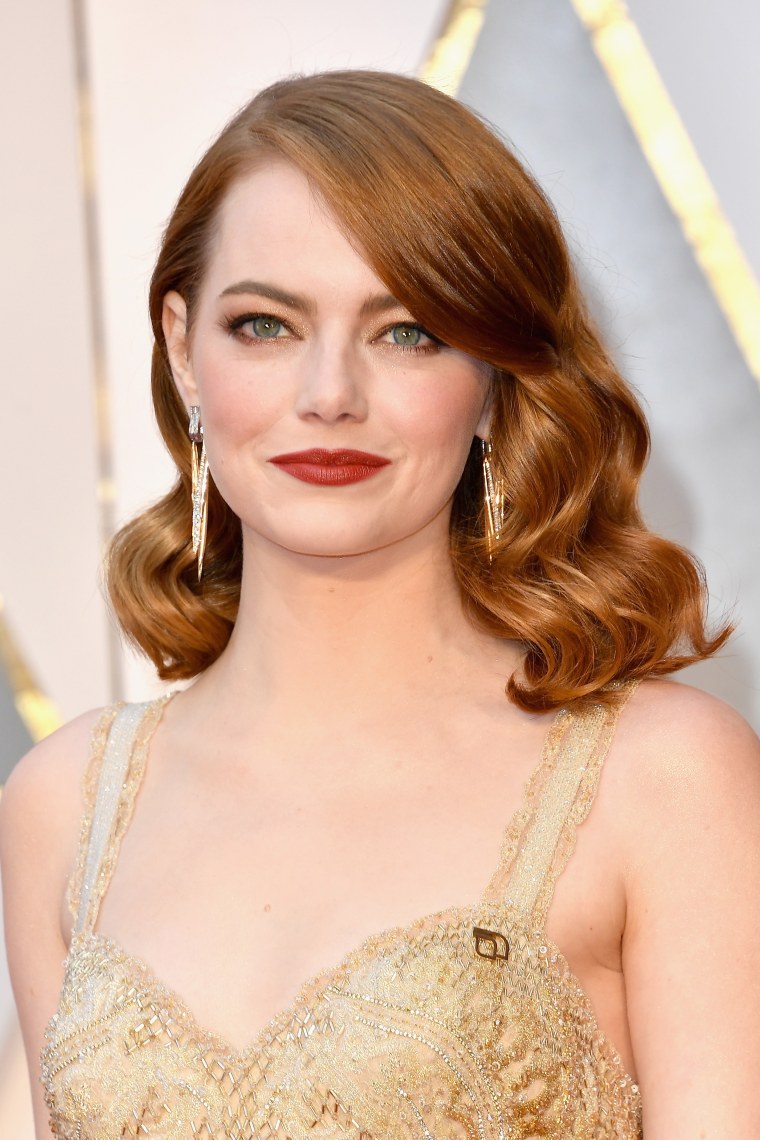 RELATED: