Despite what her Oscar statuette might tell you, Emma Stone's most convincing role to date is actually ... redhead!
That's right — if you didn't know, Stone is a natural blonde. She's worn the shade before, for her role in "The Amazing Spider-Man" and then again with last summer's platinum chop. The 28-year-old actress went back to her "signature" red for a while, but was recently seen rocking strawberry blond hair at the Audi Polo Challenge in London.
And now, she's dropped the strawberry, showing off the results at the AFI Life Achievement Award gala, honoring Diane Keaton, in Los Angeles Thursday night.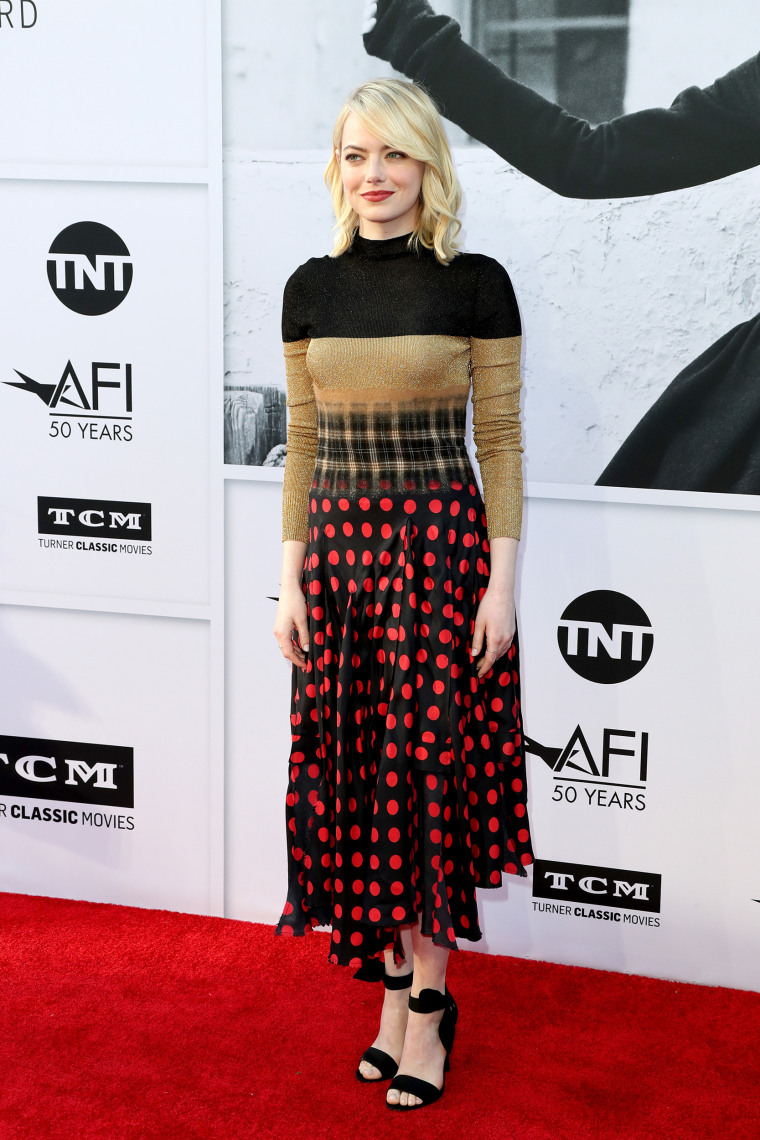 It turns out Stone's Audi Polo Challenge look may have just been a layover on her journey back to blond. (To which we say ... bravo for a slow, healthy color change!)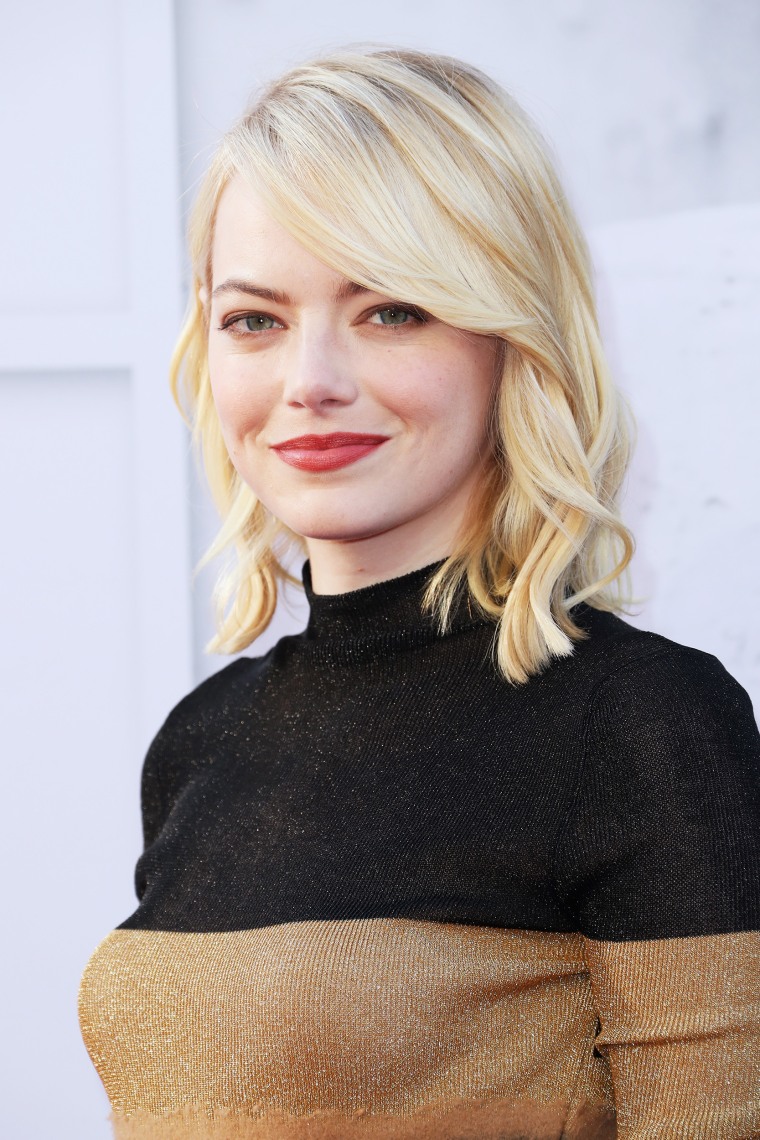 It's a new shade for Stone — warm and buttery, as opposed to the cooler blonds we've seen on her before. This one gives her fair skin a rosy glow. We dig it!
There must be something in the water in "La La Land," because Stone isn't the only one opting to lighten up. Sarah Michelle Gellar showed off a similar color days ago.
Gellar's color update came in the name of summer. So far, Stone has kept mum on what prompted her new look. It could be for a film ... or she could be getting ready to retire her role as redhead for good.
Only time will tell — but for now, we say, you glow girl!