Short hair, don't care! That's the tune Emma Stone is perhaps signing these days.
The 27-year-old actress graces the cover of the November issue of Vogue with a whole new cropped hairdo that's quite a change from her signature trendy lob (long bob).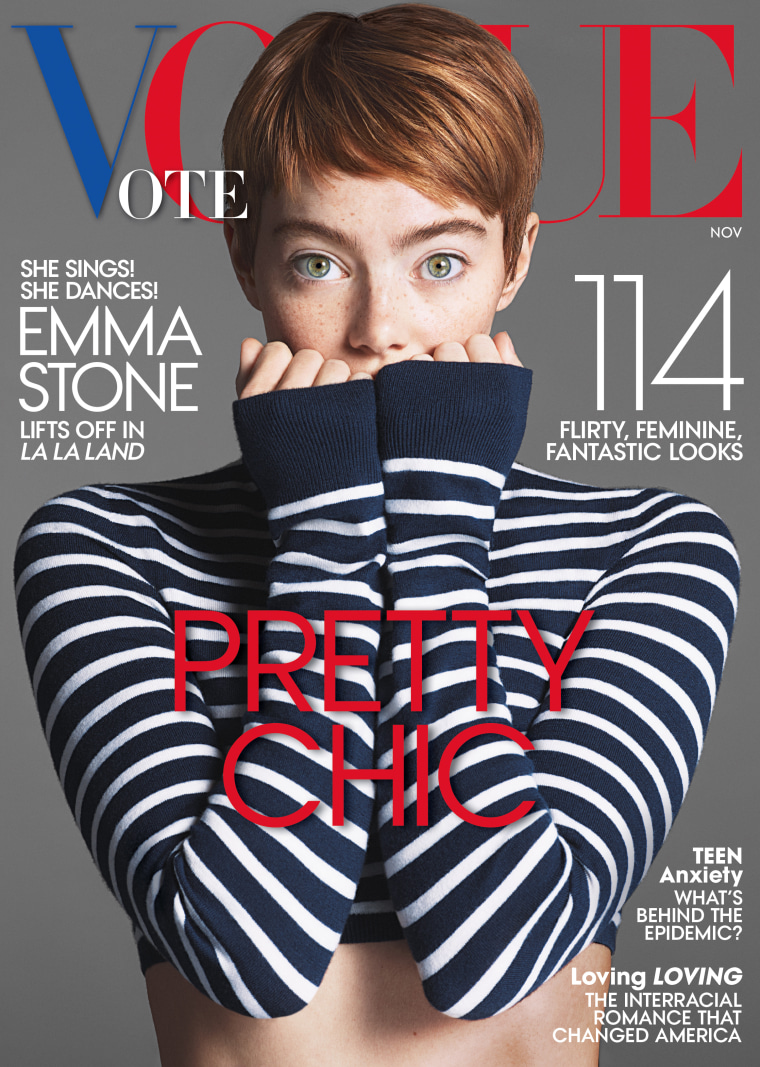 And we have to say we absolutely love this pixie haircut that resembles the one Mia Farrow rocked back in the day. It really makes the star's gorgeous green eyes pop.
Another photo in Stone's spread has her sporting her usual retro waves. Perhaps the photo was taken before she made the big chop for the cover?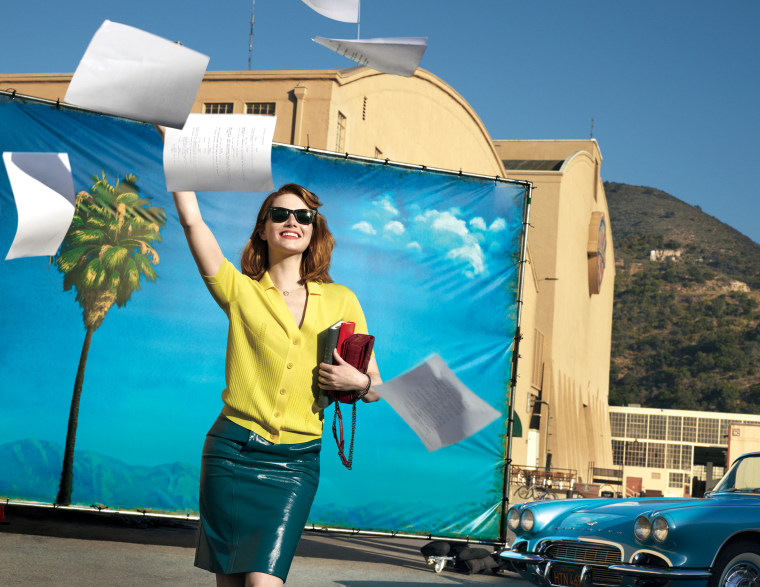 RELATED: Mindy Kaling chops her hair! See her chic long bob
A third picture shows her with a flapper-inspired, super-short dark bob, leaving us to believe that maybe all this beauty magic comes courtesy of wigs.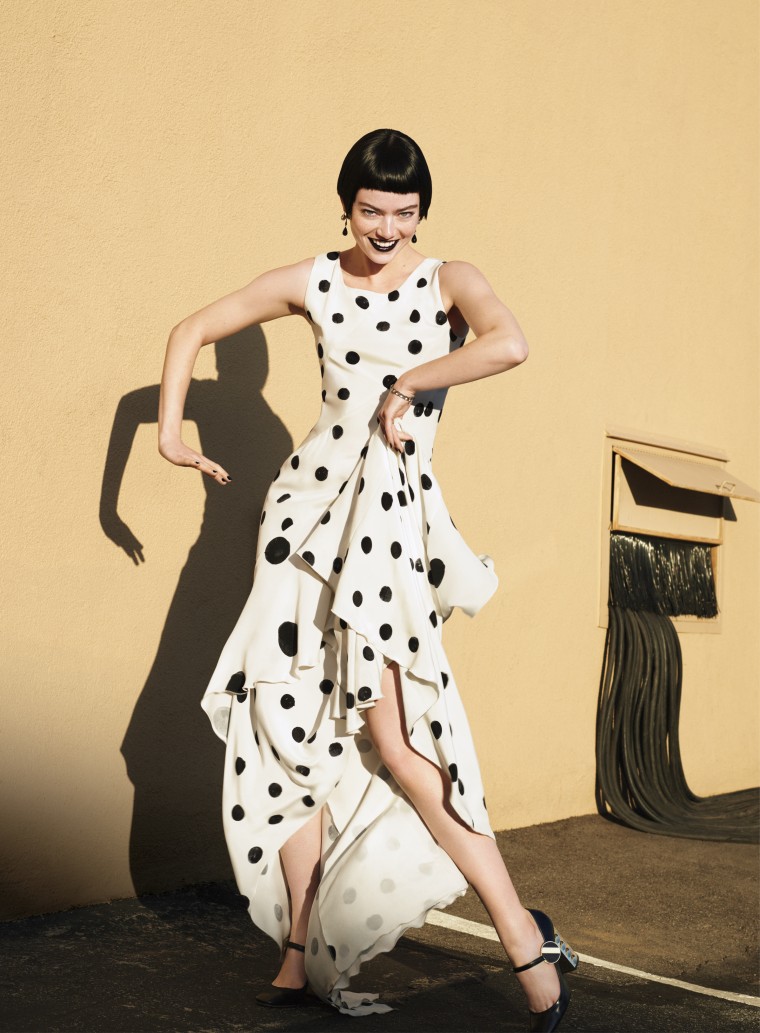 However, this isn't the first time the actress has tried out life on the dark side. Back in April, she was spotted in Malibu sporting a rich, brown-hued bob with blunt bangs.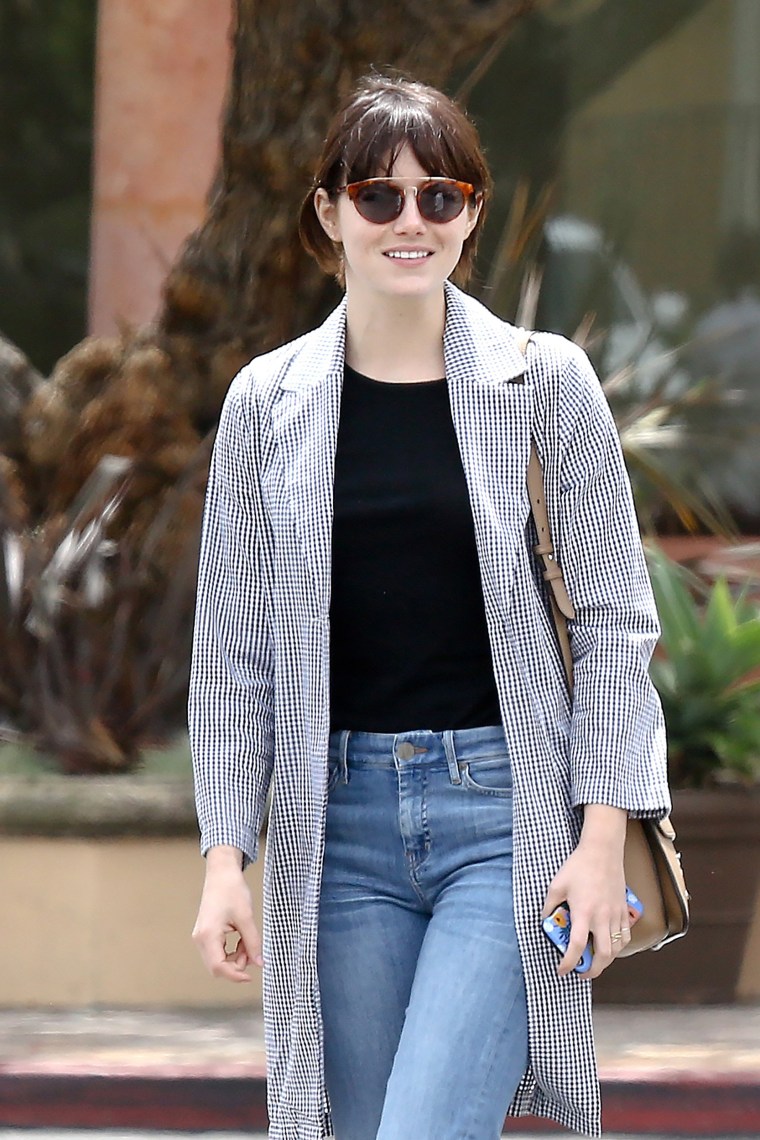 And then in May, she went in a totally new direction with a platinum blond bob.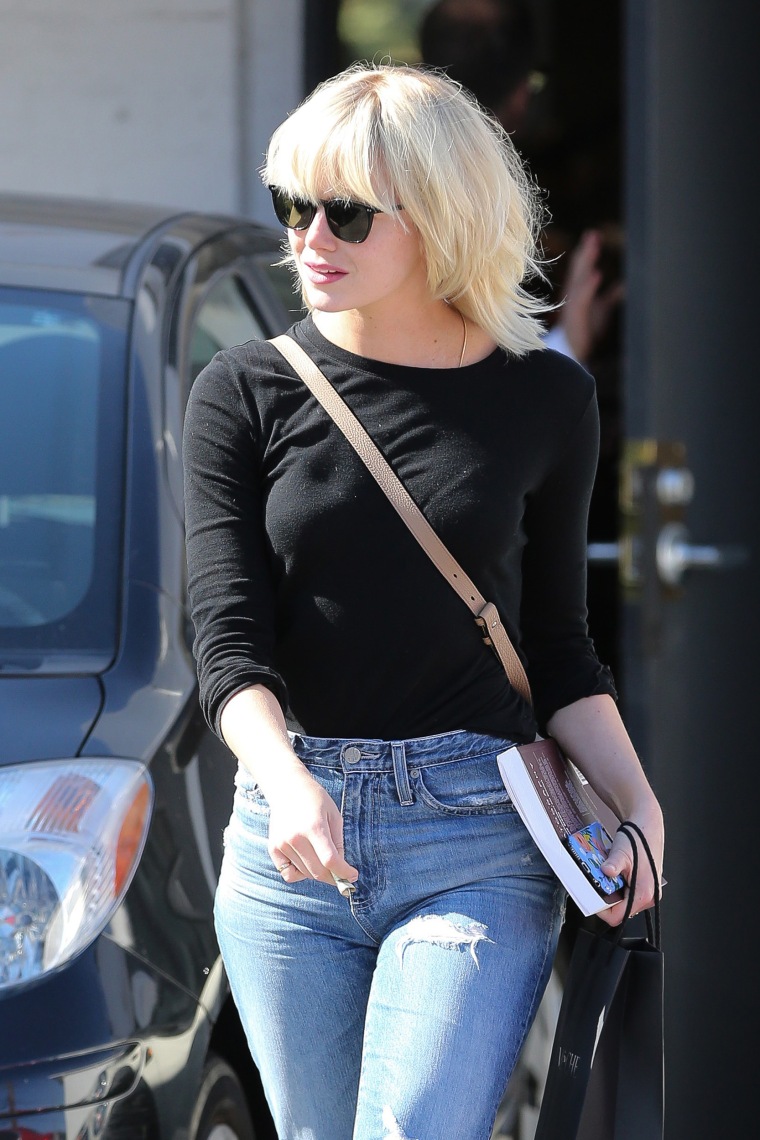 And while there's no word yet as to whether the cover star really took the haircut plunge, we have to say Stone looks positively gorgeous with any style! Short or long, brunette, blond or red, it seems she can do no wrong with her hair.