Is this the real Slim Shady?
We're so used to seeing Eminem with his signature platinum blond hair and clean-shaven face. But the rapper was sporting a new look when he joined his friend Dr. Dre and producer Jimmy Iovine for the premiere of the duo's HBO documentary series, "The Defiant Ones," on June 22.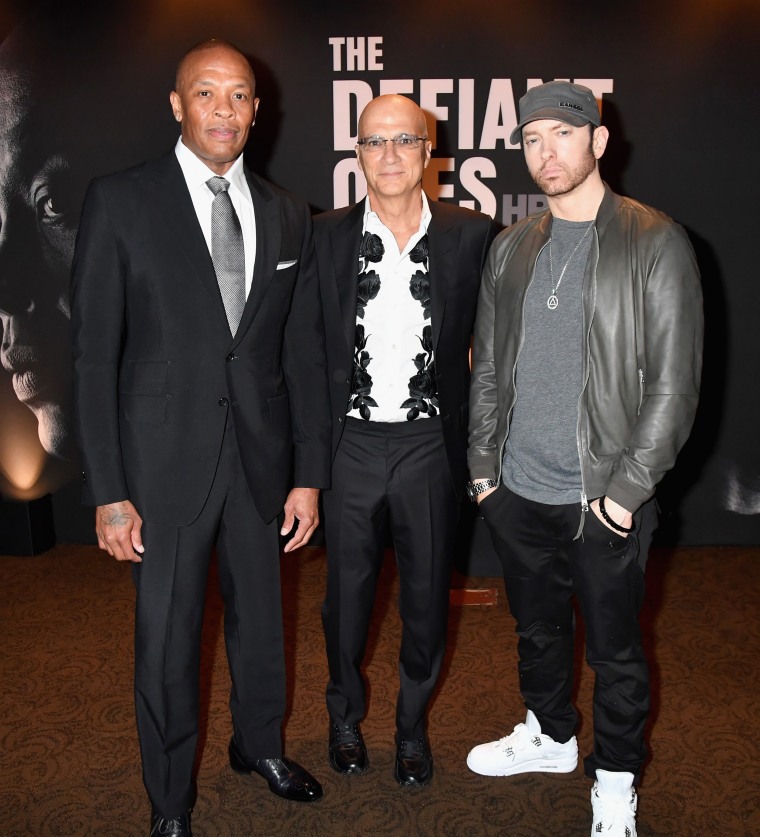 Yes, that's Eminem with darker hair and a beard. We know, it takes some getting used to. You better lose yourself in the photo.
Eminem, who doesn't often make public appearances, and his whiskers proudly posed with Dre and fellow rapper Kendrick Lamar.
This isn't an entirely new look for Eminem, 44. He made several high-profile appearances with dark hair less than a decade ago, including at the 2011 Grammy Awards.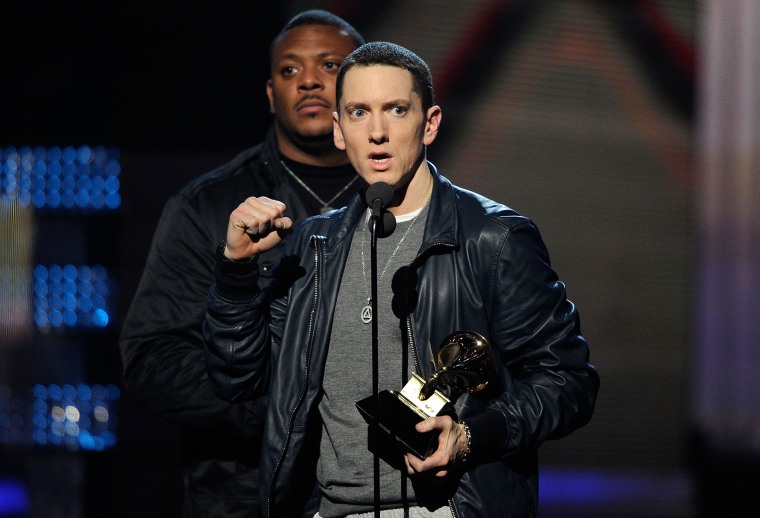 But this, this is how we normally picture Slim Shady.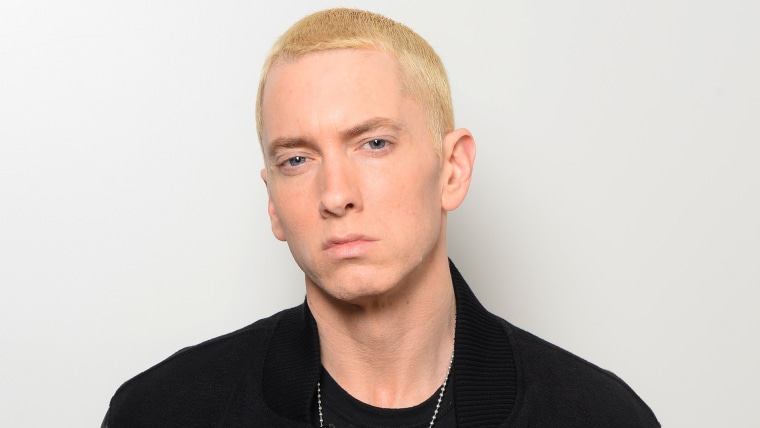 And we're not the only ones.
Don't get us wrong ... we like the new hair. But we also love the way he "dyes."
Follow Shane Lou on Twitter.