While Ellen DeGeneres has been busy digitally dressing our own Matt Lauer in a series of barely-there outfits for months now, she's also had her eye on some serious fashions for her fans.
DeGeneres is expanding her lifestyle brand, ED (named for wife Portia de Rossi's pet name for her), to go beyond the household knickknacks currently offered on QVC, with a focus on womenswear.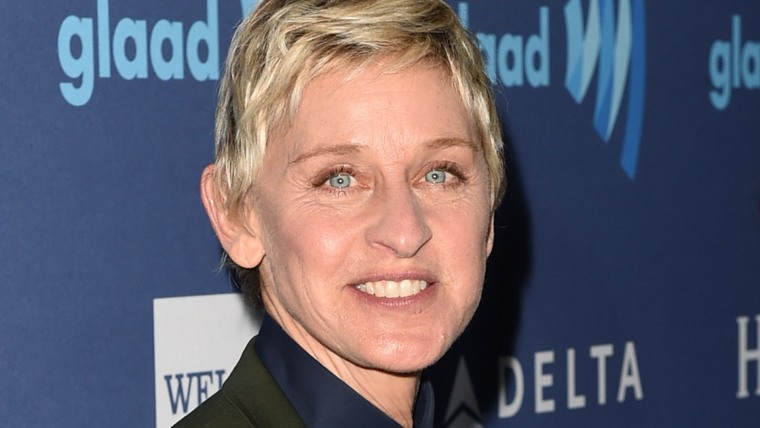 "I want my line to be the answer to 'I have nothing to wear,'" DeGeneres recently told Glamour magazine. "Guests on my show always ask me where they can get my clothes. Now I'm excited to tell them, 'I'm wearing me!'"
And you can be wearing her soon, too. DeGeneres will start selling her fashionable wares on EDbyEllen.com in June.
As for what to expect, DeGeneres' personal style will definitely be on display, with menswear-inspired looks, jackets, suiting and more.
"Bombers are the new blazer," she declared. "They're a big part of my signature look."
But don't expect an oversized, classic bomber. ED's offerings will also reflect DeGeneres' penchant for form-fitting, tailored elements.
"It just doesn't exist [elsewhere]," DeGeneres told Women's Wear Daily. "That's what's special about it. What makes a shirt different, any sweater different — it's just all in the detail. Everything about it is casual and yet it's chic."
WATCH: Matt Lauer, Ellen DeGeneres call fake truce, raise real money at Daytime Emmys
And ED will go beyond all of that. In addition to the exiting "tabletop" items for the home, tote bags and even jewelry will be in the mix.
Of course, all of that is in addition to the tyke-sized fashions that will be featured as part of the brand's collaboration with The Gap, GapKids x ED, which was announced last week.
"The lifestyle brand is real, accessible and every product feels like a personal connection between Ellen and consumers around the world," a press release noted.
According to WWD, a sneak peek of what's to come will go live on EDbyEllen.com on May 18.
Follow Ree Hines on Google+.