Like many women, Angela Peters enjoys getting her nails done. But when the Michigan resident recently made a trip to a local nail salon, she was disappointed when employees turned her away.
Because of her cerebral palsy, Peters' hands tend to shake, meaning a manicure would simply take a bit more precision than usual. Luckily, a sweet bystander was up for the job.
After overhearing the interaction, Walmart cashier Ebony Harris offered to paint Peters' nails herself. Over the past year, Harris has helped Peters shop in the store several times and felt compelled to act.
"My heart is full of compassion for anybody and everybody. I would have still painted her nails even if I had never met her before," Harris told TODAY Style. "I stepped in because I didn't want her feelings to be hurt and her day to be ruined."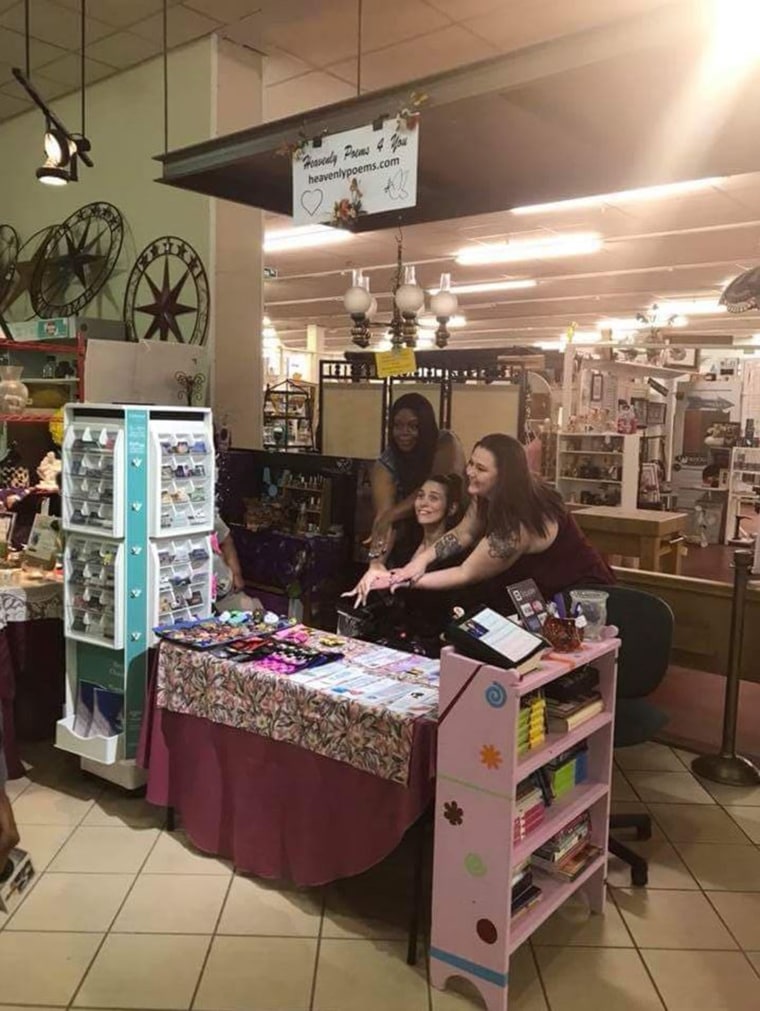 The two women proceeded to pick out a blue polish color and set up a makeshift salon in the store's Subway cafe.
"Angela was very excited, she started smiling and laughing and was super happy. After she got her nail stuff, we just sat down at Subway and I painted her nails," Harris said.
A fellow Walmart employee also stepped in to help.
"One of our other associates saw what was going on and got some white polish and some glitter polish, so we gave her a cute little simple design," Harris said.
Subway employee Tasia Smith got a firsthand glimpse at the sweet interaction and snapped a few photos, which she later posted on Facebook.
"I didn't like how it came to be, but was so happy that Ebony was helping her. This brightened my day," Smith said.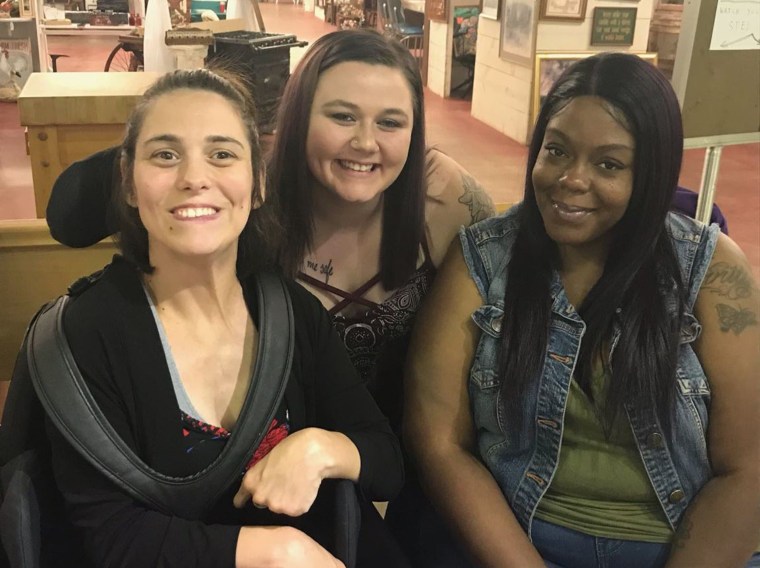 Although she'd seen both Harris and Peters at Walmart before, Smith had never spoken to them. She did, however, feel the need to recognize the act of kindness.
"I wasn't expecting it to go viral. Within two hours of posting the photo it had over 1,000 shares. I just wanted people to know what happened. It was nice to see someone helping Angela. She's like everyone else," Smith told us.
And Harris is more than happy to step in again whenever Peters needs her.
"I just painted her nails again yesterday," she said.
Peters told TODAY Style she is grateful for Harris' thoughtful act.
"I think Ebony is a very kind person. She did something out of the kindness of her heart," she said.
When all is said and done, Peters, who runs her own poetry website, wants to make one thing clear: She harbors no negative feelings for employees at the nail salon.
She does, however, hope this story serves as a teaching moment.
"I hope people learn that even though you're disabled, you can still want to get your nails done and have your own business," she said.
And Harris hopes that her small act of kindness catches on.
"Random acts of kindness and good attitudes are important. Angela never showed any anger; she always had a smile on her face," she said. "I want everyone to see, despite anything that may make us different from each other, we are all people. You should always stop and talk to people or help people if you can."