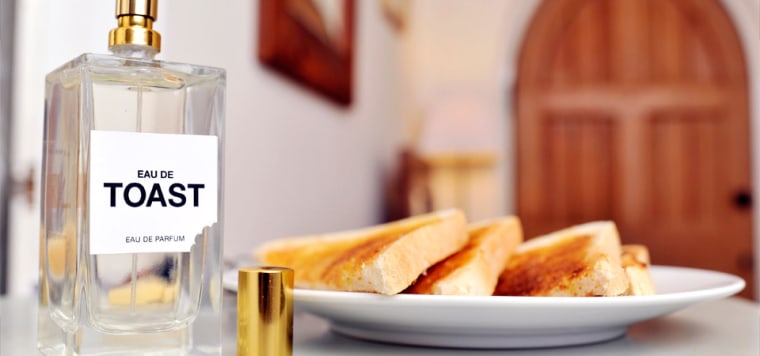 Here's a toast to hungry models around the world.
The smell of the crispy morning tradition has been bottled up in a perfume as part of a British campaign to convince people that bread is beautiful.
The U.K. Federation of Bakers created Eau de Toast to remind the nation, particularly women, what they may be missing if they skip breakfast. A bottle of the scent, which smells of toasted bread, was sent to models at last month's London Fashion Week and became so popular that samples of the perfume quickly evaporated in a puff.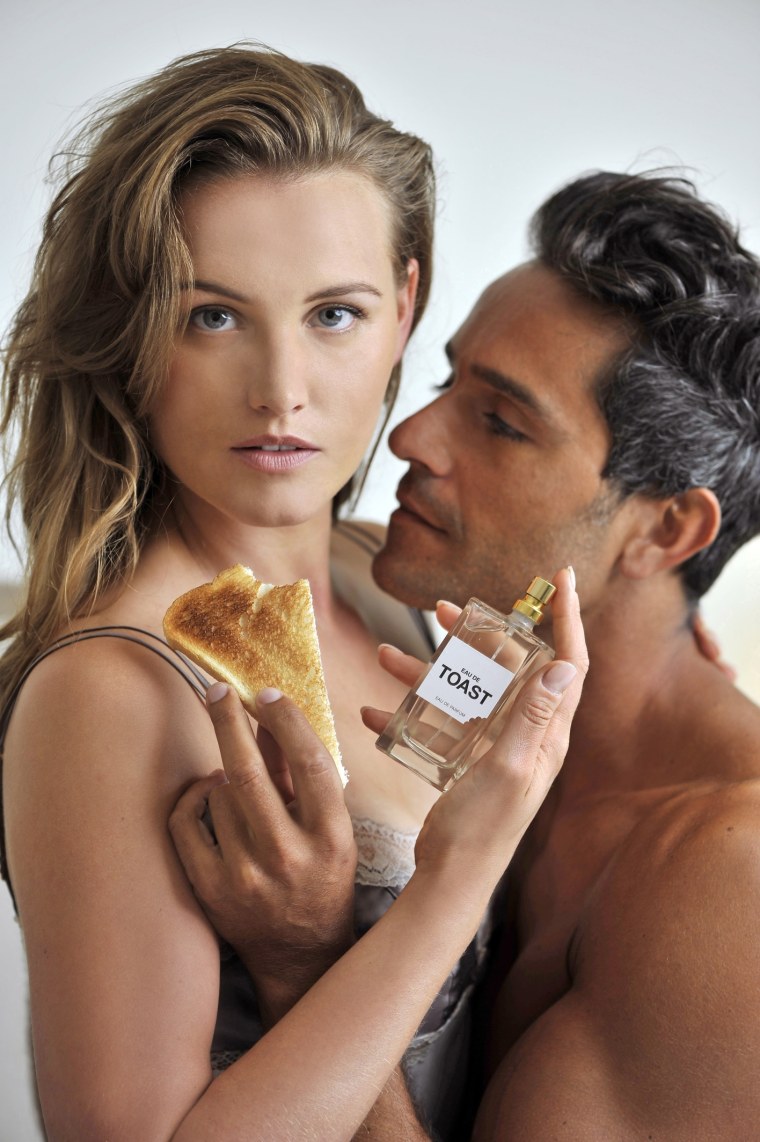 "What we're trying to do is bring to the attention of people what a good, versatile, healthy and value-for-money product bread is," Gordon Polson, the trade federation's director, told TODAY.com.
The perfume was created as part of the organization's "Slice of Life" campaign that promotes bread on a daily basis in today's carb-conscious society. Relaying that message through perfume and saucy photo advertisements may be a bit cheeky, but it's also a way to bring attention to a serious point, Polson said.
"It was deliberately slightly quirky to bring across the very serious message of the value of bread as part of a healthy balanced diet," he said. "There are nutrients and vitamins that people actually get from bread. Contrary to what people think, it's a low-fat food as well."
Using food-infused perfumes to motivate people isn't a new concept. Recently, the British charity Macmillan Cancer Support used a fundraiser to unveil three coffee-scented fragrances: Coffeelicious, Macpresso and Mochamorning.
Last year, Paper Passion, a perfume formulated to capture the smell of freshly printed books, was released with the help of perfume designer Geza Schoen. Karl Lagerfeld designed the bottle.
Perfume for babies? Dolce & Gabbana to release tot scent
Unfortunately, toast lovers won't be able to find Eau de Toast anywhere for sale. The Federation of Bakers has no plans to sell it, although it may consider replenishing its depleted supply of samples.
"It is possible that the Eau de Toast perfume may be used again as a vehicle in this campaign," Polson said. "We're making some decisions on what to do next. We're not sure if we'll revive it or not, but we won't be selling it either way, I'm afraid."
Now, that stinks.
From garbage bag-themed purses to surrealist hats, designers at Paris Fashion Week presented unique, creative and kooky creations on the runway. Take a look at our favorite styles.