As much as we love Halloween — and we really love Halloween — coming up with a fun and creative costume that didn't come out of a pre-packaged bag can be tough. And if you want to make it clever and original on top of that? Well, good luck!
Thankfully, there are plenty of crafty people out there willing to share do-it-yourself Halloween costume treats you can make in just three simple steps.
Whether you're looking for a group costume, a single look or a last-minute idea for a couples costume, we found five of the easiest costume ideas on Pinterest that you can put together just in time for Halloween.
RELATED: 61 awesome Halloween costume ideas it's not too late to steal
Ghostbusters group costume
Who you gonna call? Your whole squad! This DIY Ghostbuster costume is perfect for bringing your whole group together with an amazing Halloween look. It comes from the girls over at Brit + Co, who are incredibly good at coming up with costumes you can make at home. (You can see how to recreate it on their blog, here.)
Find a drab khaki jumpsuit you won't mind covering in patches and iron-on decals.
Give your jumpsuit the Ghostbusters treatment with a free decal you can print.
Create your ghost-busting backpack with tupperware, some wire, black tape and a squirt gun.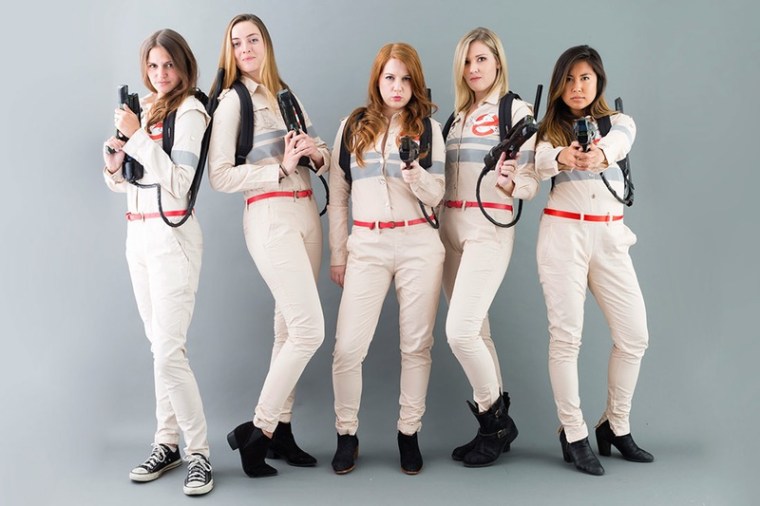 "Super" Simone Biles costume
Petite powerhouse Simone Biles was the biggest star of the USA Olympic team this past summer in Rio, and what better way to honor her than to dress as her for Halloween? The key piece is your blue or red leotard, like this one, and don't forget your gold medals! (Get the full DIY from Popsugar, here.)
Tie a patriotic ribbon in your hair for added #TeamUSA spirit.
Rock plenty of glitter eye shadow in metallic shades of red and blue.
Add a superhero cape for official "super" status.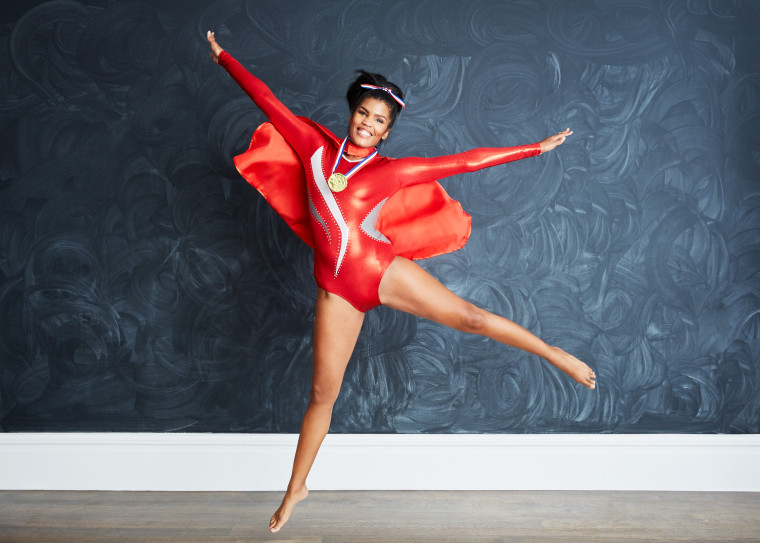 RELATED: The 25 easiest Halloween costumes under $25
Dorothy from The Wizard of Oz
There are really only three things you need to make this costume work, a gingham dress (or apron worn over a white dress), red shoes and a basket. If you have a real dog we might recommend leaving him or her at home and instead opting for a stuffed animal to be your Toto. (You can see the full DIY from The Joy of Fashion, here.)
Fashion your hair into two braids or low pig-tails.
Find a pair of cute little white ankle socks to wear under your ruby red slippers.
Put your fake dog into your wicker basket, along with a little pouch that can serve as your handbag, to hold your phone, wallet and red lipstick!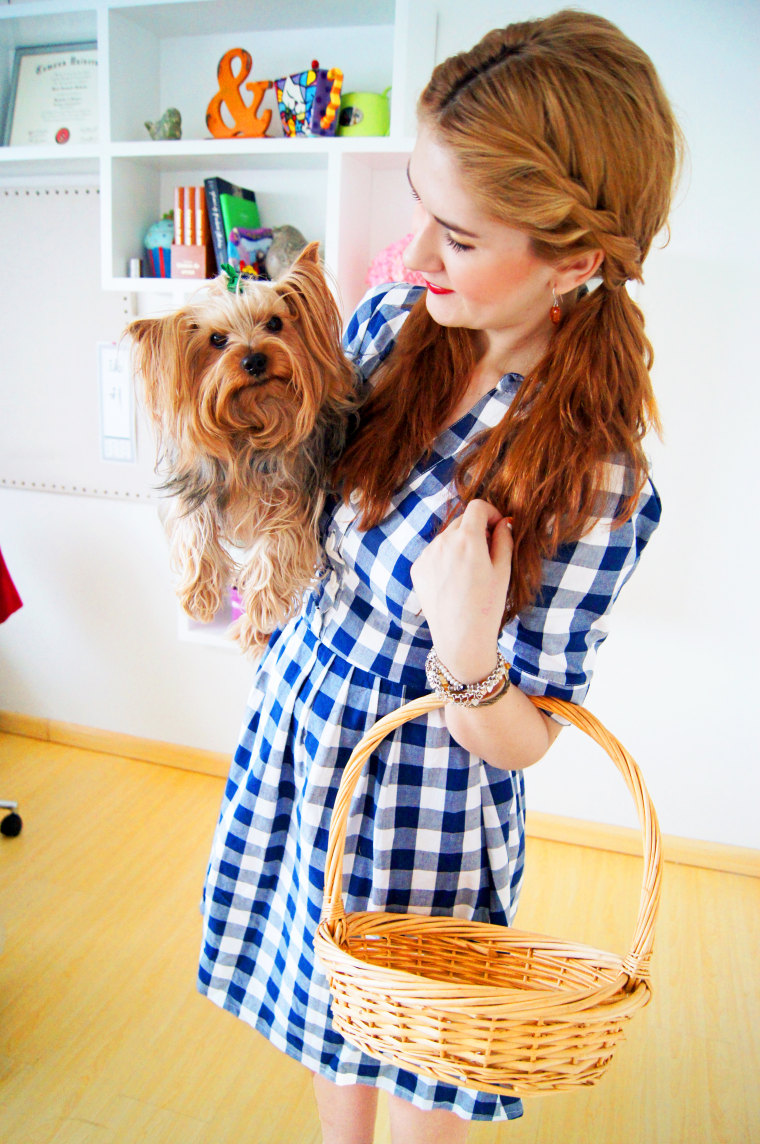 Mary Poppins
Just a spoonful of sugar ... Ok, you might need a little than that. To recreate this DIY Mary Poppins costume, you only have to find some items from your closet and a few key accessories. (You can see the full post on this costume over on Keiko Lynn, here.)
Tuck a white blouse into a high-waisted skirt with a full or a-line silhouette; wear both over tights and a pair of heels.
Tie a red ribbon in a bow around the collar of your blouse.
For accessories, carry a large purse and an umbrella, and stick a few flowers in a black hat with a round brim.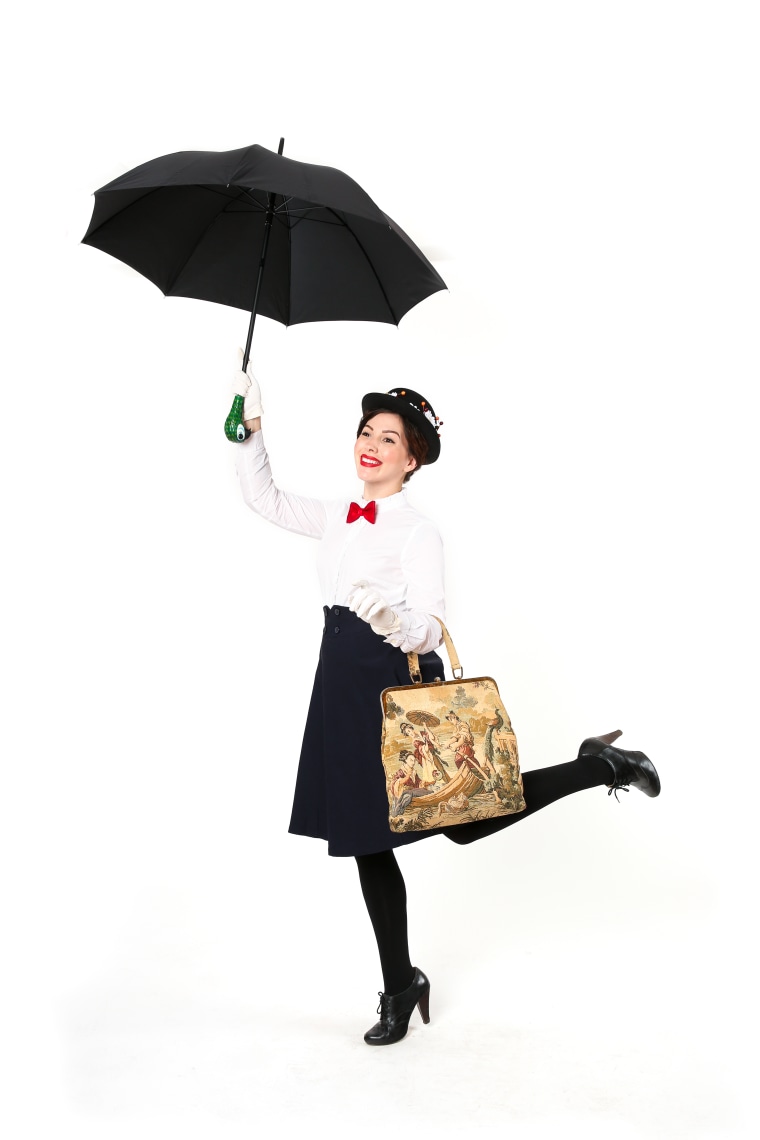 RELATED: Which witch should you be this Halloween?
Sandy and Danny from "Grease"
As this couple proves, you don't need much skill to create a convincing Sandy and Danny costume. (See the full DIY on the Say Yes blog, here.)
For Sandy: You will need black leggings (or skinny jeans) and an off-the-shoulder top, red lipstick, a faux cigarette and heels.
For Danny: You will need black pants and a tight black T-shirt — and bonus points for also sporting a leather jacket and comb.
Finally, learn all the words to "You're the One That I Want" before Halloween.