There's nothing quite like seeing a child's face light up during the holiday season!
And if this year's festivities include family get-togethers or even a photo session for a holiday card, why not take things to the next level with a fun hairstyle for the occasion.
Celebrity hairstylist Sally Hershberger is sharing some of the easiest holiday hairstyles you can create for kids in seconds.
Ponytail with asymmetrical headband bow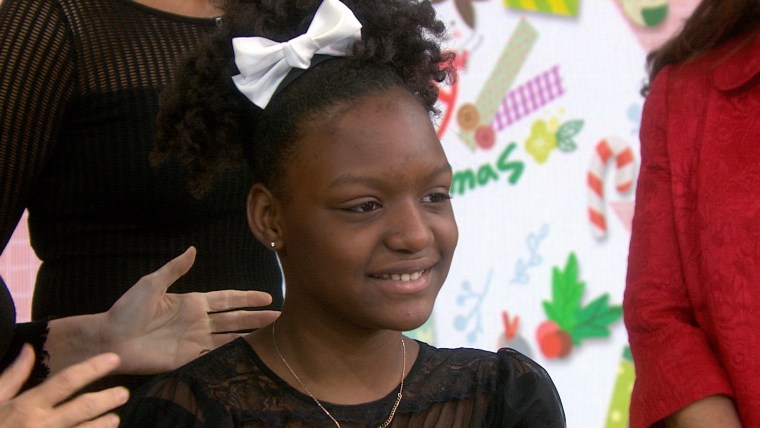 Taking the classic ponytail to the next level is as easy as adding a cute headband and bow.
What to do:
1. Slick hair back into a ponytail.
Pro tip: If you have thick hair, Hershberger suggests doing multiple ponytails and make the one in the middle the highest. On the model Maxine, she actually did three ponytails.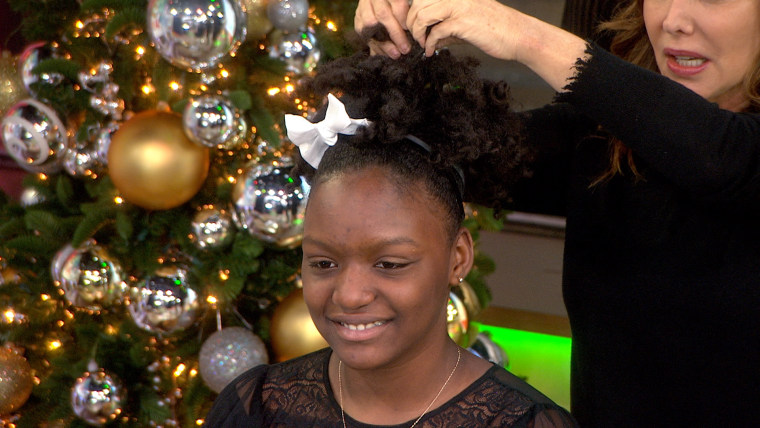 2. Then add a headband and fun, bold bow and position it to the side.
Pro tip: Hershberger suggests going for a white or black bow for a more modern take on the traditional holiday colors.
Twists into a bow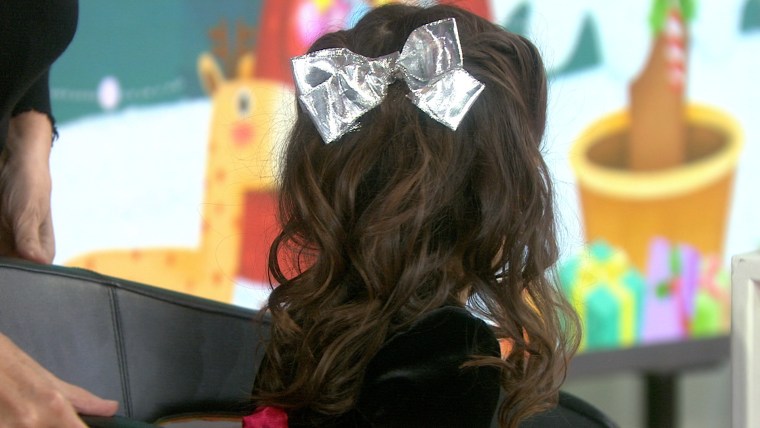 For the child that hates to sit still, but still wants some extra glam, this hairstyle is so easy to create.
What to do:
1. Curl the hair.
Pro tip: If you don't want to use an curling iron, Hershberger suggests braiding it or putting it in clips before your child goes to sleep and then they'll wake up with gorgeous waves.
2. Pull the hair back into a half ponytail and twist the sides.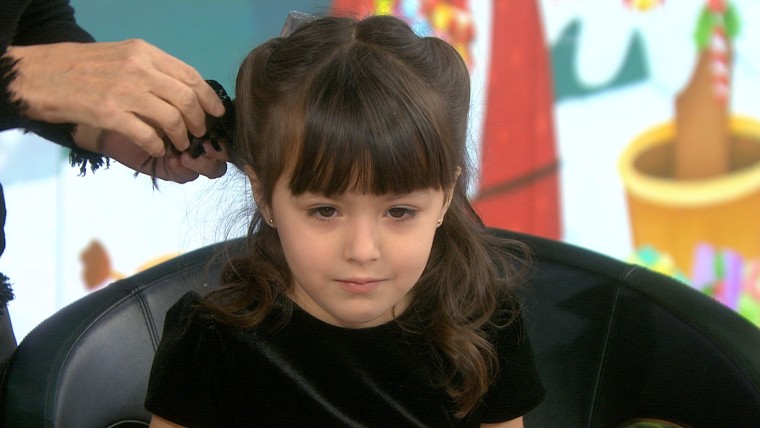 3. Secure it with a metallic bow and that's it!
Reindeer bun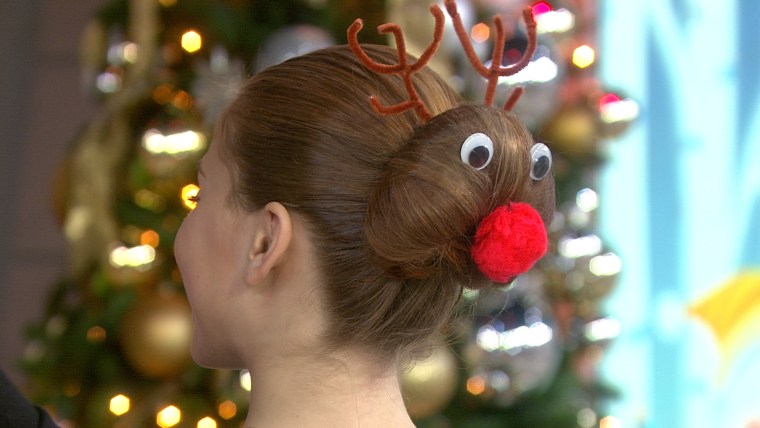 Now this a festive hairstyle that will really make a statement!
What to do:
1. Pull the hair into a tight ponytail.
2. Use a hair donut and roll the ponytail around it to create a bun. Spread the hair around the donut.
Pro tip: This will work on just about any length of hair, says Hershberger.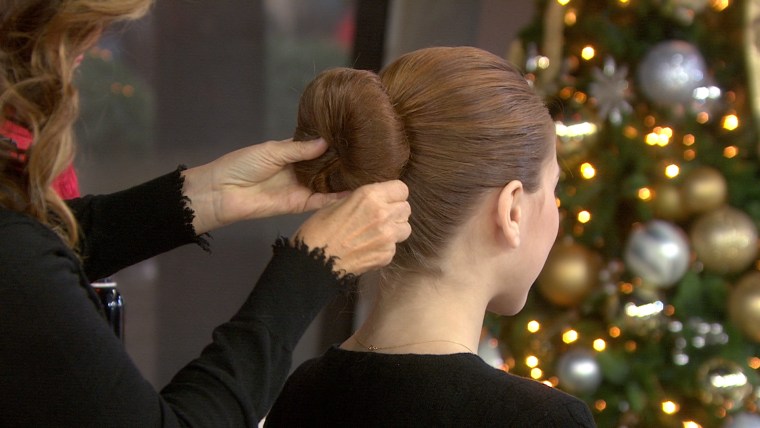 3. Secure the bun with a pin.
4. Take a red pompom and put a pin it. Secure it in the middle of the bun to create Rudolph's nose.
5. Glue googly eyes to bobby pins and place into the top of the bun above the pompom.
6. Make antlers out of pipe cleaners and place in on top of the bun.