Before you toss those scuffed heels in the trash, consider giving them a face-lift instead!
"On average, Americans throw away 70 pounds of textiles each year and less than 15 percent of that is recycled or reused," Buddy Teaster, president and CEO of Soles4Souls told TODAY Style. According to the U.S. Department of the Interior, Americans throw away at least 300 million pairs of shoes each year where it can take up to 40 years to decompose. Yikes!
Shoes can certainly show their wear and tear, but all you need to give your kicks a refresh is a bit of paint and some ingenuity. We love this trick for trendy cap toe heels, but don't let that be your limitation. If the heels are looking shoddy, for example, paint those instead. Or if you want to give your soles a refresh, nail polish in teal or fuchsia can really make it pop. The options are endless!
What you'll need:
Acrylic paint
Masking tape
Paintbrush
What you'll do:
1. Mark off the toe with masking tape. Line up shoes side-by-side to eyeball until they're even. (Or you can use a ruler, too.)
2. Squeeze some paint into a bowl, a palette or even some aluminum foil.
3. Put some paint on a small paintbrush, being careful to not overload the brush. The more of a "dry" brushing technique you employ, the less chance color will creep under the tape.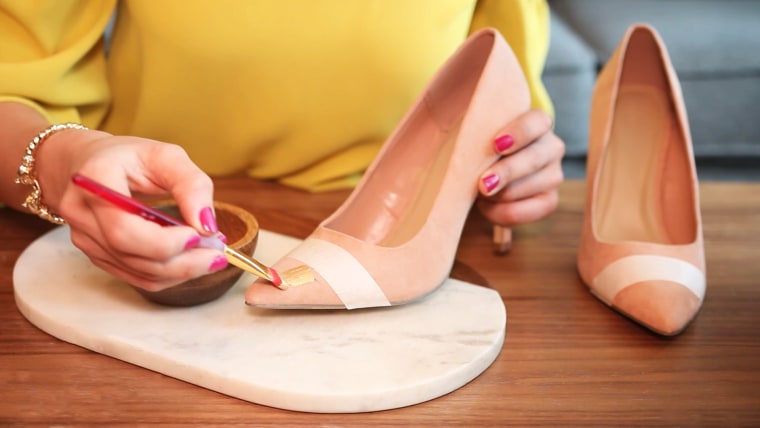 Pro tip: Make sure to brush in all directions to work paint into fabric, suede and leather. This trick won't work for plastic and vinyl shoes; for those you'll need spray paint formulated for those surfaces.
4. Allow the paint to dry for 30 minutes.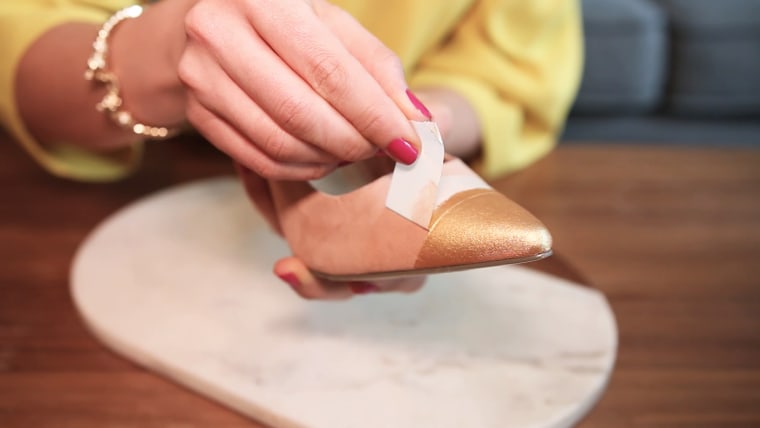 5. Finally, peel the tape and check out your handiwork. You've really stepped up your shoe game!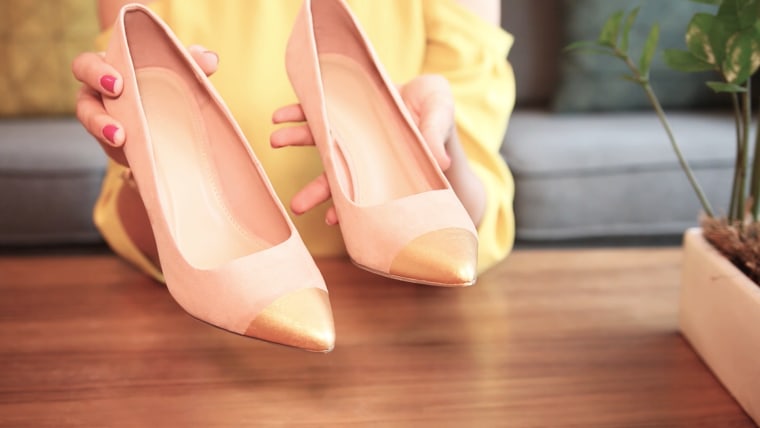 (A special thanks to WeWork for letting us get messy in their beautiful space.)