Dylan Dreyer's dress on the show today was almost as bright and sunny as she is!
On Monday morning, we couldn't help but take notice of Dylan's bright, floral dress — with its midi length and cap sleeves. It reminds us of the trendy, retro floral dresses we're seeing everywhere. The best part? It was a gift from her mom!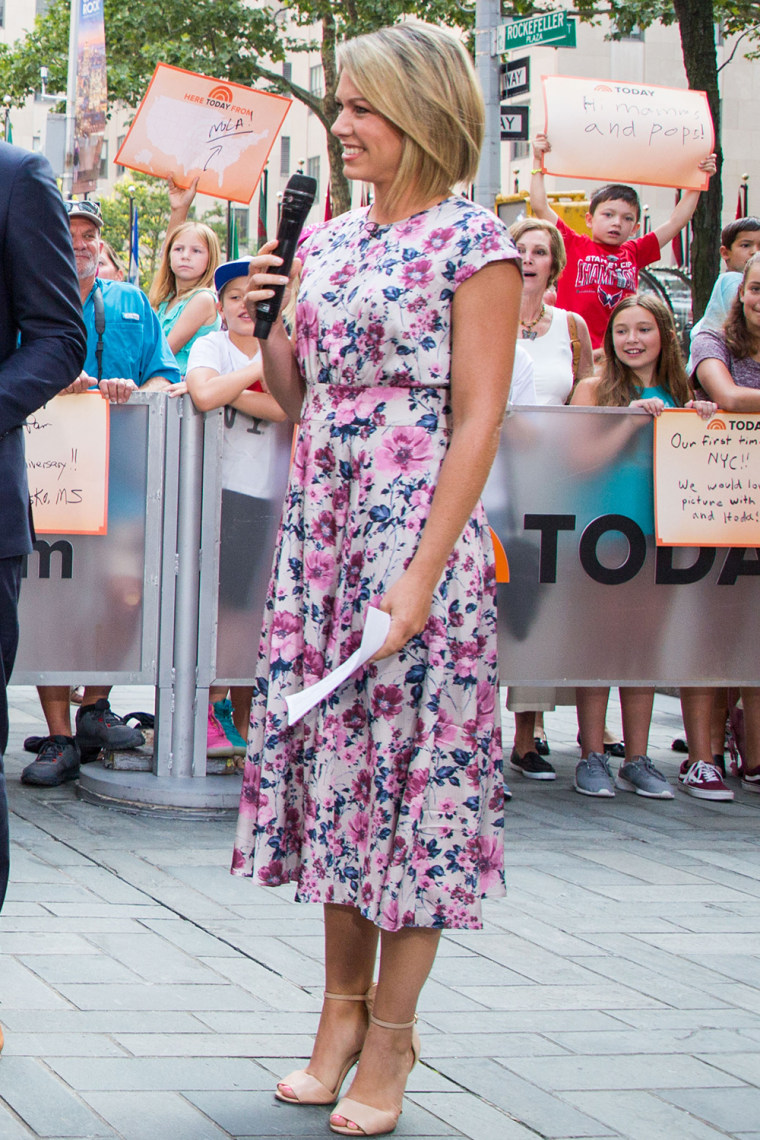 The dress is from the Gal Meets Glam collection — a line created by the blogger Julia Engel. The collection features a lot of styles similar to the one Dylan's wearing: midi length, A-Line and sleeves.
"She gave it to me for my birthday," Dylan said. "I've never had anything like it. It's soft and pretty and makes me want to spin!"
While we know Dylan loves the gift, we also know that she cherishes her time with her mom.
"Nothing is better or more nostalgic than sharing a bed with my momma," she wrote in a recent Instagram post.
While the dresses in this line all start at around $160, they can be worn for all occasions: work, weddings or any summer or fall event. If you want to check out Dylan's exact style, you can find it here.
Julia Seersucker Midi Dress, 107, (normally $178), Nordstrom
That said, if you're looking for something a little less expensive, we've rounded up six styles that will keep you looking polished and amazing.
Shira Pearla Women's Floral Dress, $16, Walmart
Wrap Midi Dress, $55, Nordstrom
Womens Spring Garden Floral Print Dress, $20, Amazon
Floating Time Women's Floral Print Short Sleeve Midi Wrap Dress, $20, Amazon
Women's Retro 1950s Short Sleeve A-Line, $33, Walmart