Let's admit it: Most people swooned watching the magical May wedding of Prince Harry and Meghan Markle, now known as Duke and Duchess of Sussex. The man responsible for the duchess' understated, fresh look was none other than her old friend Daniel Martin, who is Honest Beauty's creative color consultant and Dior's brand ambassador.
Martin had known Meghan, Duchess of Sussex, for eight years before she hired him to glam her up for her big day. His beauty philosophy: Less is less.
"Meghan loves to play up her eyes. She doesn't like anything on the lips, nothing too fussy. She's always had the same beauty mantra and that's what we wanted to keep for the wedding. We didn't want to go too crazy. That was the intention. Harry kept saying afterwards, 'Thank you for letting her look like her.' He's so sweet," said Martin, who is not able, per palace instructions, to reveal the actual products he used on the duchess, who celebrated a major milestone this past weekend: She turned 37!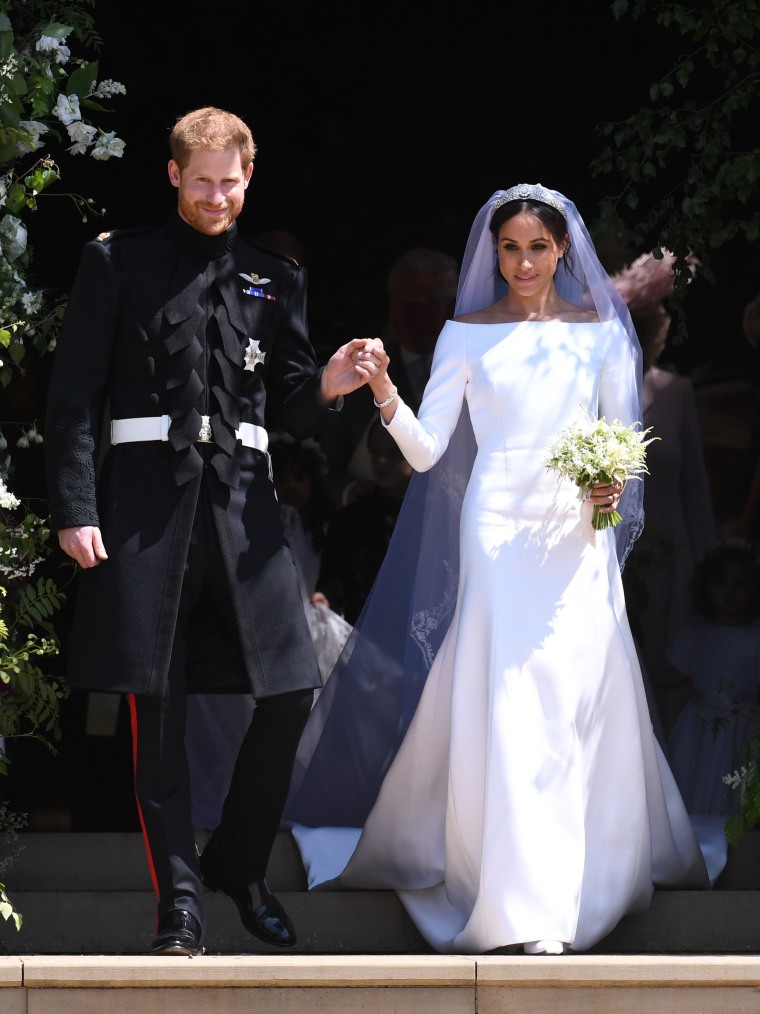 Instead, he let us in on his trusted go-to products.
Innisfree Skinny Microcara Mascara, $11, Amazon
"It has a super-fine brush. It really coats the lash and separates and doesn't budge," said Martin.
TATCHA The Water Cream, $68, Sephora
"It's a staple in my kit especially for summer. It really holds down foundation really well. I can skip a primer and know it won't break up the foundation," said Martin.
Editor's note: L'Occitane just launched an entire line of water-based moisturizers as well, and we're loving them.
L'OCCITANE Aqua Reotier Ultra Thirst-Quenching Gel Moisturizer, $29, Sephora
Martin is one of the most approachable makeup artists working in what is often a chaotic, high-stakes business. He lets his clients, like Elisabeth Moss, be the stars. "My point of view is pulling out the best you I can find. I like to see skin. I don't like to pile a lot of stuff on. Transparent color on the cheeks or eyes. It's really pulling out the confidence," he said.
MILANI Strobelight Instant Glow Powder, $10, Ulta
"I use this on the body and the face a lot. It's a beautiful rose gold champagne color," sad Martin.
FLESH Fleshpot Eye & Cheek Gloss, $20, Ulta
"They have this awesome eye gloss that I've been using on the face. It adds a nice glow. It doesn't move," said Martin.
SURRATT BEAUTY Relevée Lash Curler, $30, Sephora
"It's an incredible product. He made the best one. It's really wide and it's not too circular," said Martin.
The Surratt eyelash curler is the beauty industry's go-to, but this one is also highly-rated:
TWEEZERMAN Neon Great Grip Eyelash Curler, $13, Amazon
Honest Beauty Magic Balm, $18, Dermstore
"This is my staple and a multi-use product. It brings your makeup back to life," said Martin, who is the brand's creative consultant.
DIOR Rouge Dior Lipstick in 999, $37, Sephora
"It's the perfect red lipstick for any skin tone. It has two different finishes," said Martin, Dior's brand ambassador.
Editor's note: for something a bit more sheer, try this lipstick by Jane Iredale:
Jane Iredale PureMoist Lipstick, $25, Amazon
More celebrity makeup artist hacks:
This eyelash curler was Kaley Cuoco's secret weapon at her wedding