As if the royal wedding between Prince Harry and Meghan, the Duchess of Sussex, back in May wasn't romantic enough, a new detail about the bride's gorgeous gown is making us feel the love all over again.
Turns out her "something blue," from the classic wedding saying "Something old, something new, something borrowed and something blue," was a tribute to the very first date she went on with Prince Harry!
In an interview for the new HBO documentary 'Queen of the World,' the duchess, formerly Meghan Markle, sees her wedding dress again for the first time since the big day and shares a stunning detail about her dress.
Hidden somewhere inside the gown was a special memento of her love to Prince Harry: a piece of blue fabric from the dress that she wore on their first date.
The Duchess of Sussex also explains how her dress paid tribute to the Commonwealth, with flowers embroidered on the trim of the veil to represent each of the 53 counties that have maintained ties to the United Kingdom.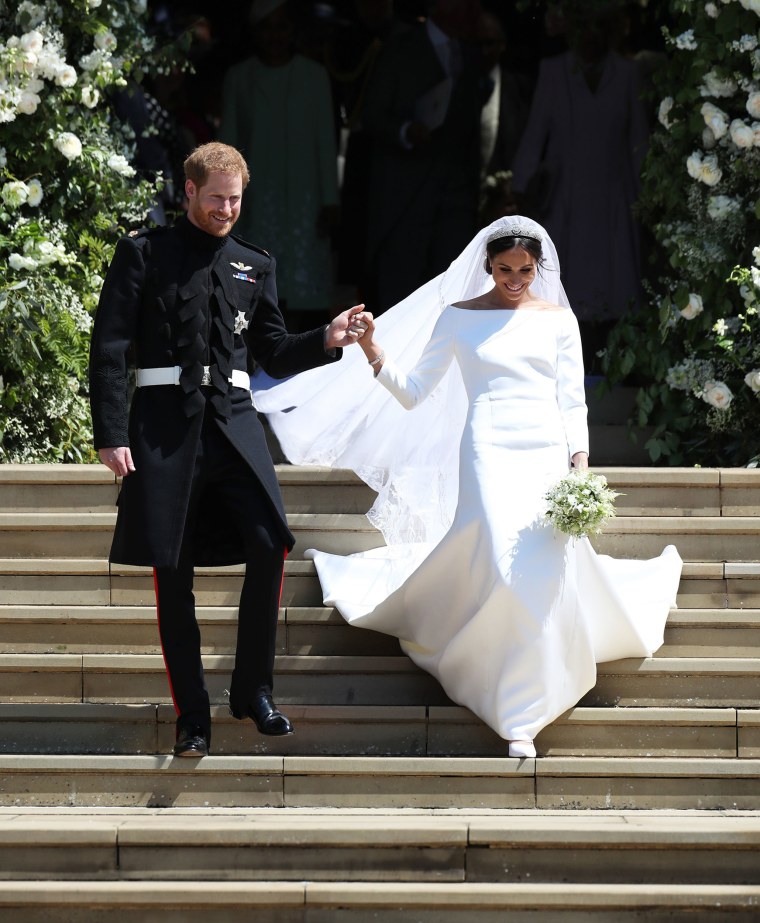 The documentary gives a close look at Queen Elizabeth II and other members of the Royal Family.
The wedding of the youngest son of Prince Charles and Princess Diana to the California-born actress was attended by A-list celebrities and 600 dignitaries and captured the interest of the entire world.
TODAY chronicled some of the best moments from the big day, including the swoon-worthy kiss between the bride and groom at the top of the chapel steps that was seen and applauded around the globe.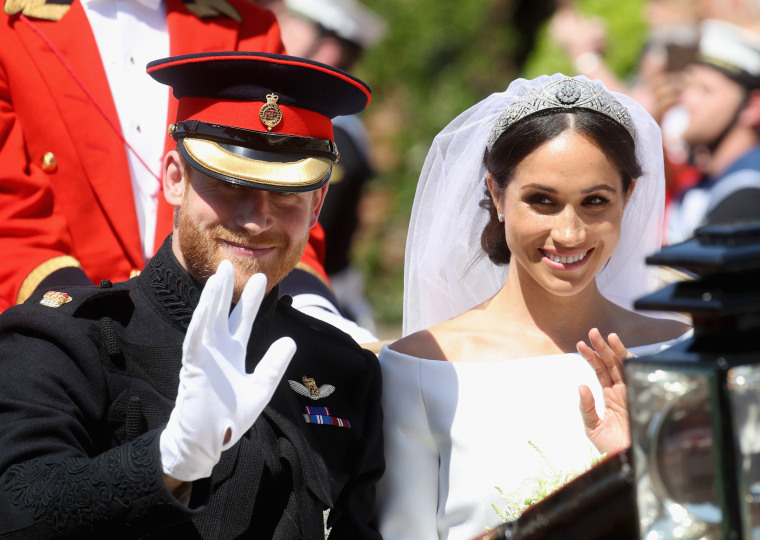 For more insider secrets and stories on the Royal Family, be sure to check out the HBO documentary film "Queen of the World," which debuts Oct. 1.