Duchess Kate showed off her newborn baby girl Saturday, just hours after giving birth to Britain's newest princess.
With Prince William at her side, Kate looked lovely in a yellow-and-white floral shift dress designed by Jenny Packham, one of the duchess's favorite designers.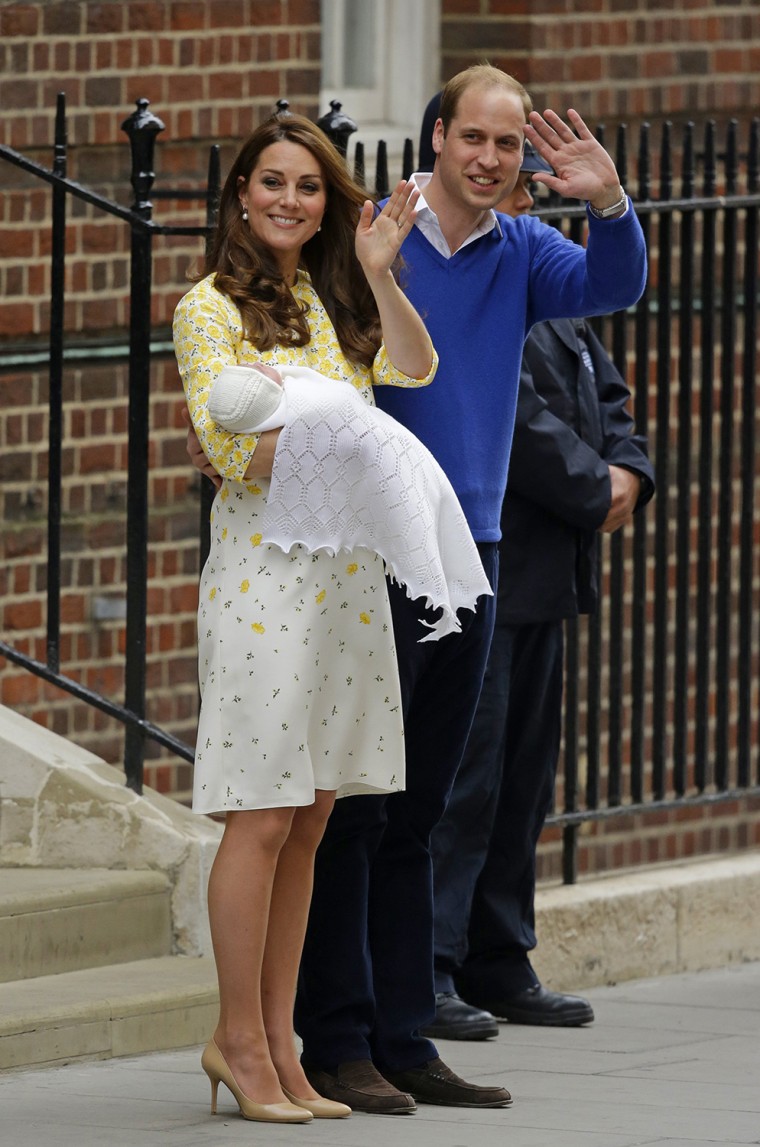 It's the same designer she wore when she introduced the world in 2013 to the couple's first child, Prince George. She made made headlines at the time for channeling Princess Diana's polka dot ensemble from 1982, and also for showing off her her post-birth baby bump.
The move was praised by many women for dispelling the myth that women return to a perfect postpartum body after giving birth.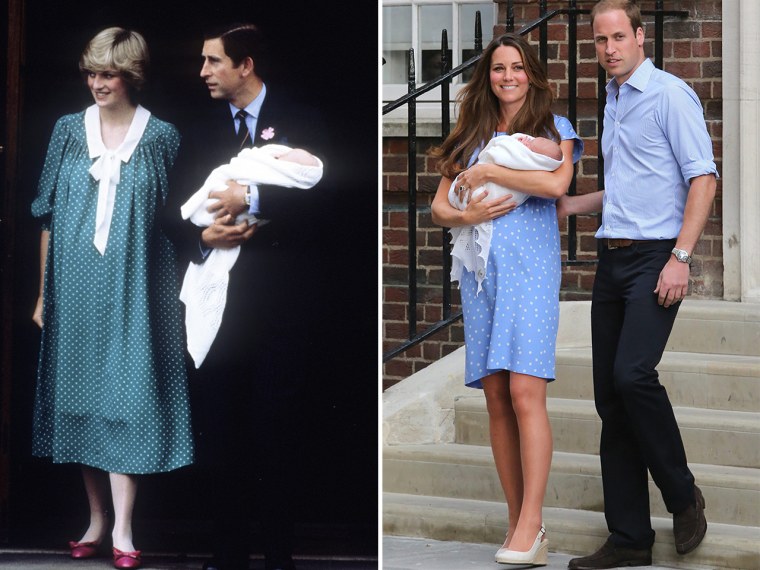 As for the new royal princess, she made her worldwide debut wrapped in a white crochet blanket, with an off-white knit bonnet.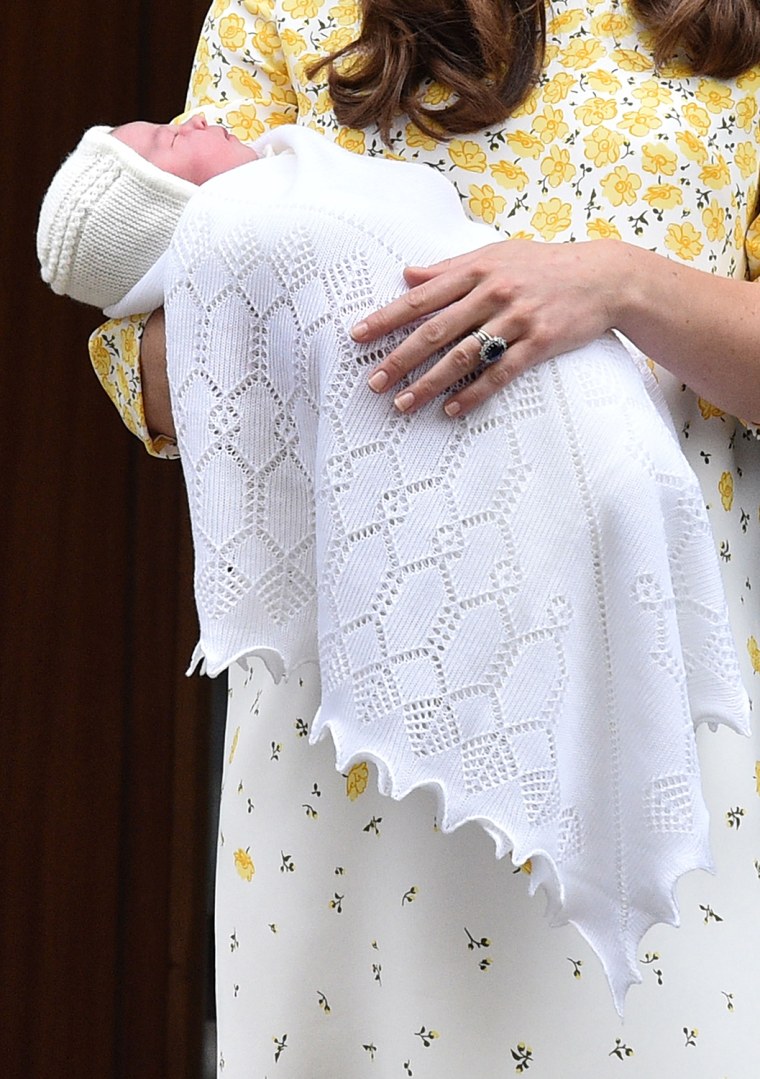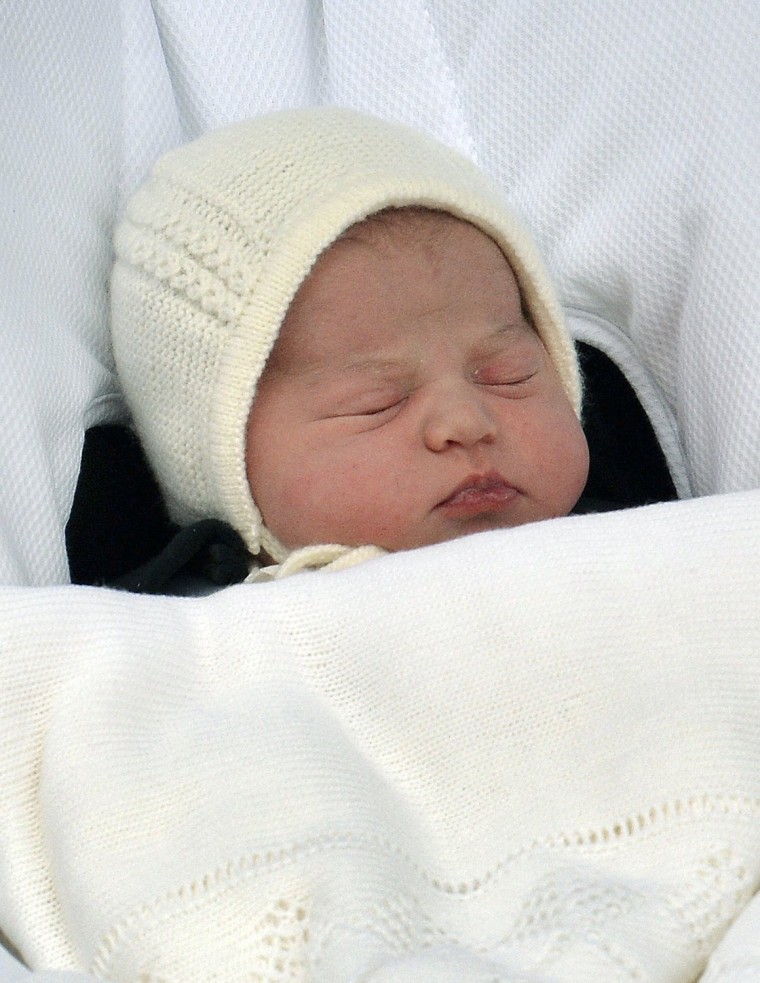 MORE: Hello, princess! Kate and William introduce new royal baby to world