It was a glamorous night for the British royal family, where everyone got to dress the part of their regal titles by donning gowns, sashes and tiaras.
All eyes were especially drawn to Kate, the Duchess of Cambridge, as she arrived Thursday evening for the annual diplomatic reception at Buckingham Palace in a royally red Jenny Packham dress, the same one she wore to an equally formal banquet last year.
RELATED: Duchess Kate looks regal for royal banquet with Chinese leaders
But this time, it wasn't her gown or even her hair that drew attention, it was what she wore on top of her head: the Cambridge Lover's Knot tiara, the signature headpiece that belonged to her late mother-in-law, Princess Diana.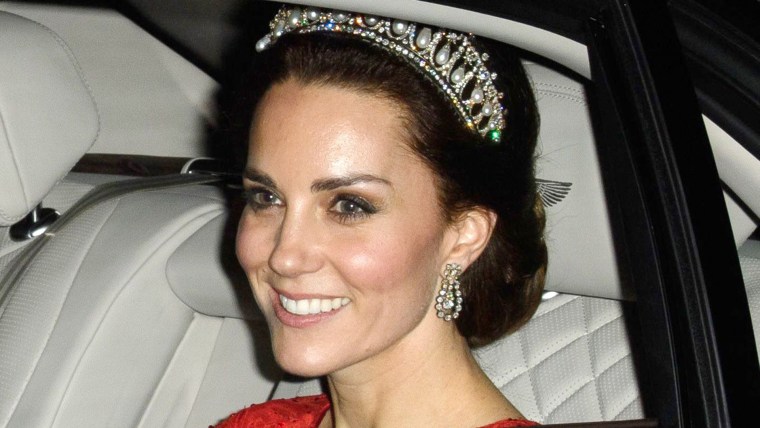 Queen Elizabeth gave the pearl-and-diamond tiara as a wedding gift to Diana in 1981. The princess was known to complain, however, that the tiara's weight often gave her headaches.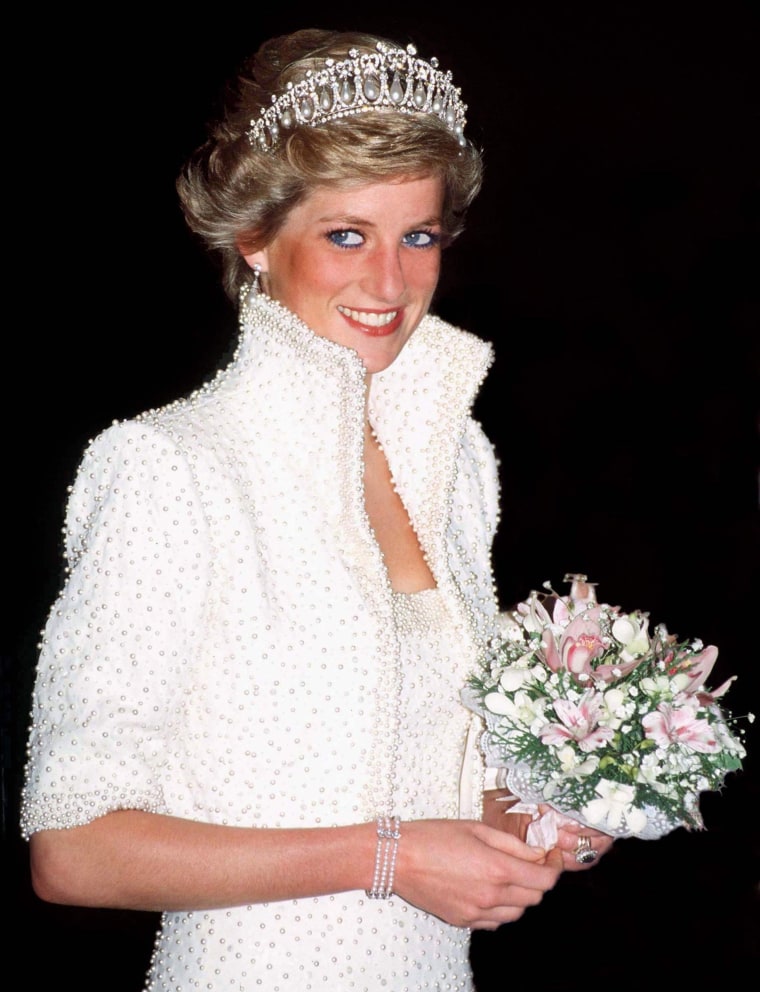 RELATED: Tiaras and crowns: A look at the headpieces of the British royalty
The diplomatic reception is one of the most anticipated events to take place each year at Buckingham Palace.
In addition to Duchess Kate, Queen Elizabeth also donned a tiara, one with sapphire and diamonds, and a blue sash.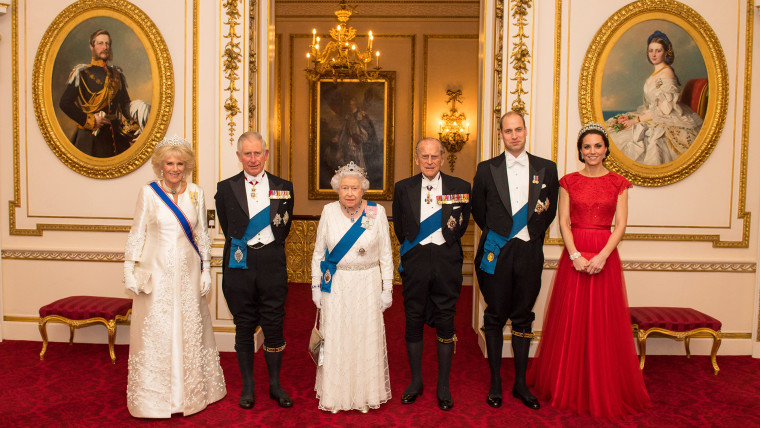 Prince Charles, the second in line to the thrown, also attended the event with his wife, Camilla, the Duchess of Cornwall, along with his father, Prince Phillip, and son, Prince William.