Thank goodness for quick-thinking Kate!
The Duchess of Cambridge averted a royal disaster Tuesday when she saved the Countess of Wessex from taking a tumble.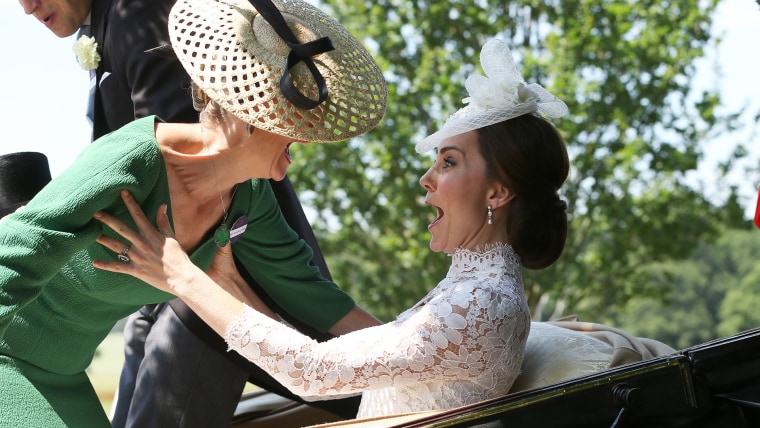 Countess Sophie, who's married to the queen's youngest son, Prince Edward, accompanied the duchess on a carriage ride in the Royal Ascot procession, but things soon took a tricky turn.
When the carriage started moving, so did the countess — right toward the former Kate Middleton, who was still seated across from her.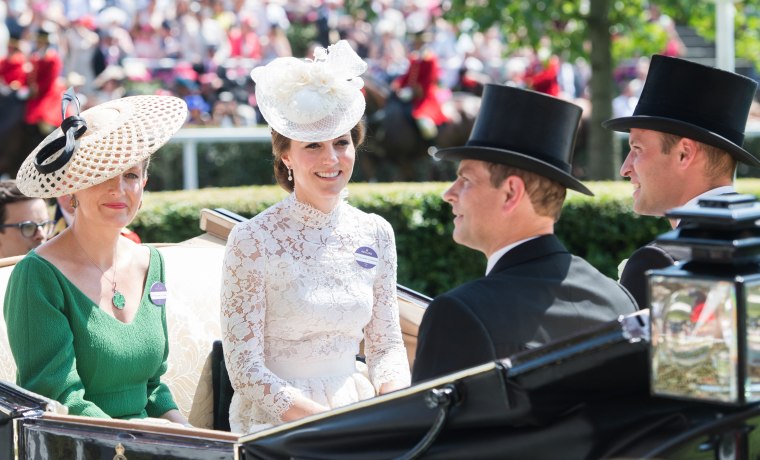 Good thing Kate was paying attention.
Rather than falling at the prestigious equine event and risking a hat collision, Sophie found herself braced by the duchess, who looked only too happy to help.
In fact, both women looked delighted by the near miss — smiling, laughing and inadvertently creating the best photo op of the day.