Duchess Kate dressed the part of royalty Tuesday, looking absolutely regal in red with an upswept do and a diamond-studded tiara for a state dinner with the Chinese president.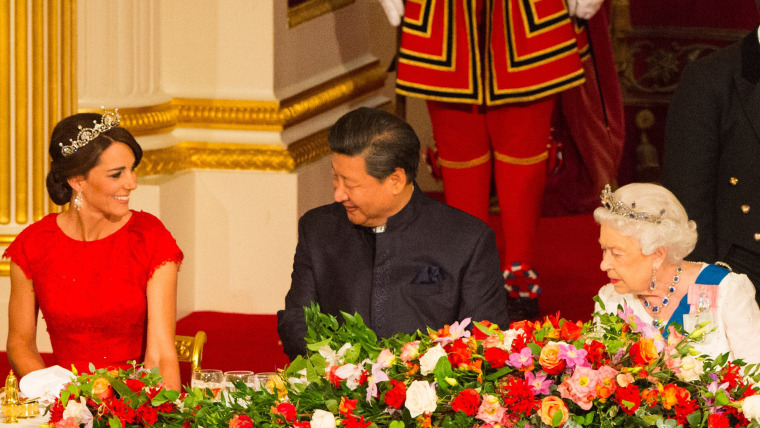 The duchess dressed in a red cap-sleeved Jenny Packham dress for a welcome banquet Tuesday evening hosted by Queen Elizabeth at Buckingham Palace. The guests of honor were Chinese President Xi Jinping and his wife, Peng Liyuan.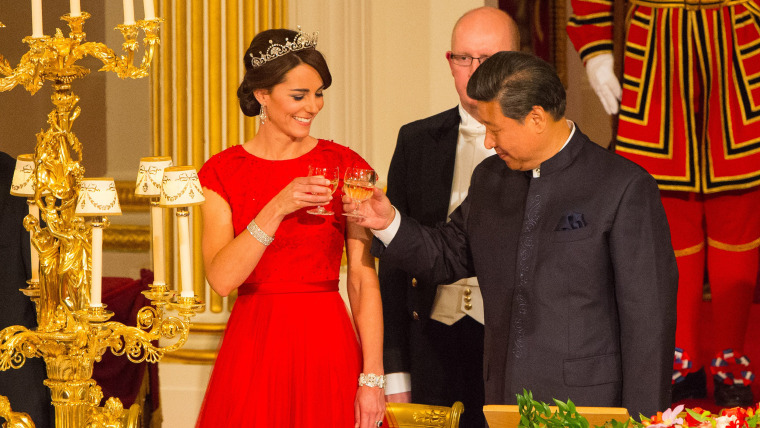 Kate donned a diamond tiara headpiece, known as Lotus Flower, and wore matching drop earrings for the event. Both items were on loan from the queen. The jewels once belonged to the queen's late mother.
The event marked the third time Kate has been seen wearing a tiara. She last borrowed baubles from the queen for another diplomatic reception back in 2013. She also wore a tiara for her wedding in 2011.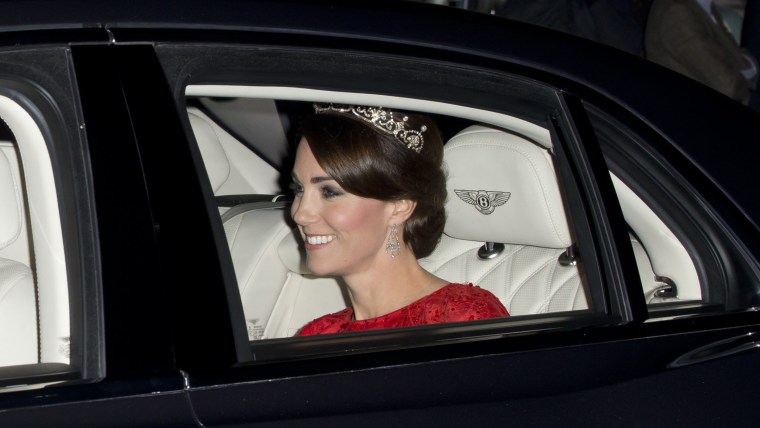 The duchess met again with the Chinese president and his wife the morning after the state dinner during a cultural event in London.