She might have perfectly bouncy hair and look fantastic in everything from skinny jeans to evening gowns, but it turns out fans don't consider Duchess Kate the most stylish royal.
That's according to a new poll from Britain's HELLO! Magazine, in which Princess Mary of Denmark takes the crown. The magazine said it polled nearly 30,000 readers to find out the most stylish young royal, and almost 30 percent voted for Mary.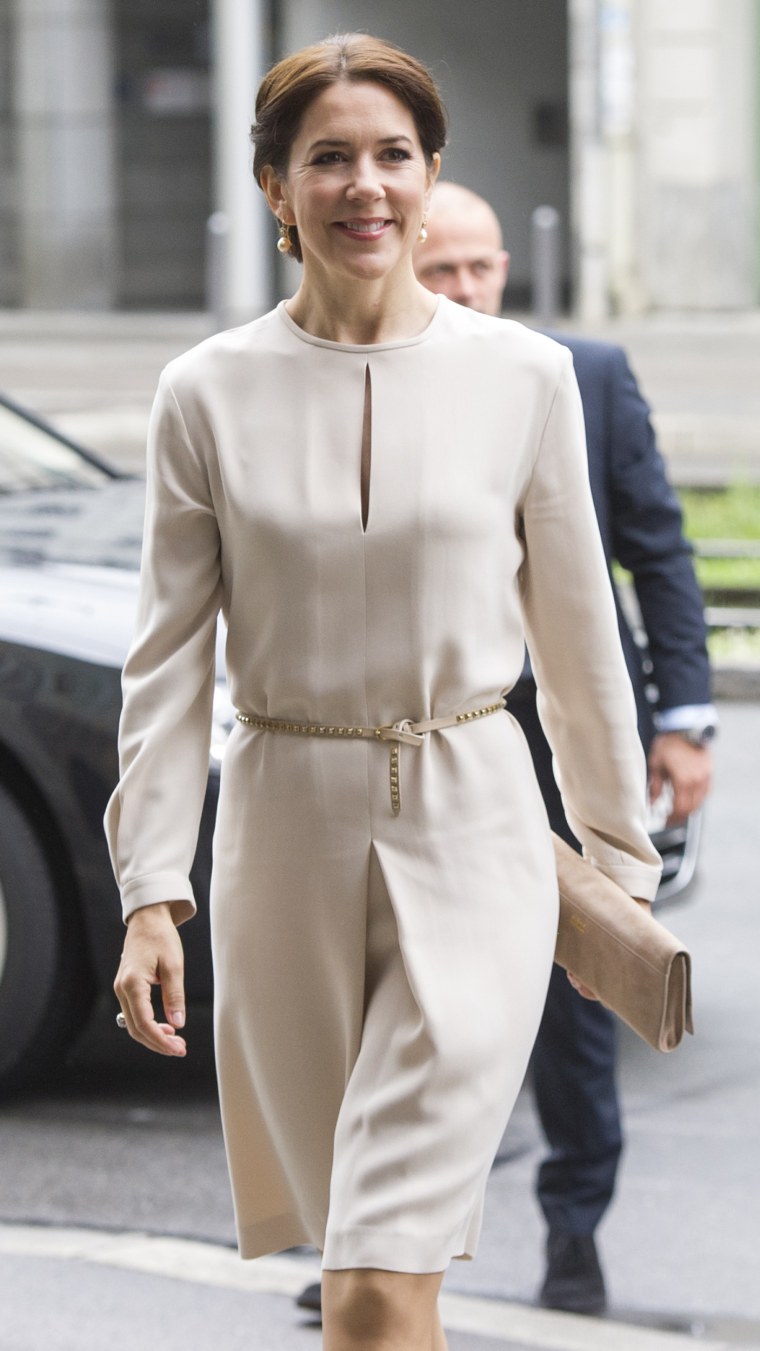 "Polished without ever being overdone and having perfected the art of making appropriate fashion choices that still have an edge, Mary radiates the confidence of a woman who knows what works for her," the magazine wrote.
PHOTOS: Kate Middleton's spot-on style
Multiple fan sites and social media pages gush over the 43-year-old princess' classy style. Mary is married to Frederik, Crown Prince of Denmark, and the couple has four children.
Right behind the future queen of Denmark is Queen Máxima of The Netherlands. The 44-year-old Dutch beauty came in second in the poll, and is known for wearing bright colors and bold looks — and of course, big hats.
RELATED: Duchess Kate emerges after giving birth to Princess Charlotte
Duchess Kate took the No. 3 spot in the poll. For years, fashionistas have admired her classic and elegant style. Her fashion choices have even prompted what's been called "The Kate Effect" — the instant selling out of an item she's worn, like this fuchsia Seraphine dress from 2013.
Even the Duchess of Cambridge's maternity style is always perfectly put-together. Case in point: this silk brown dress that covered her baby bump in January and sold out shortly after. She and Prince William welcomed a second child, Princess Charlotte, in May.