Drew Barrymore is starring in the ultimate sequel.
The 43-year-old actress was conscripted by InStyle magazine to take a catwalk stroll down memory lane, recreating some of the fashion looks that she wore as a kid for their February issue.
Having come from a famous acting family, Barrymore made her movie debut when she was only 2 years old and shot to stardom just four years later with her memorable role in 1982's "E.T. the Extra-Terrestrial." Even at that age, she lived a Hollywood lifestyle that she barely recognizes today.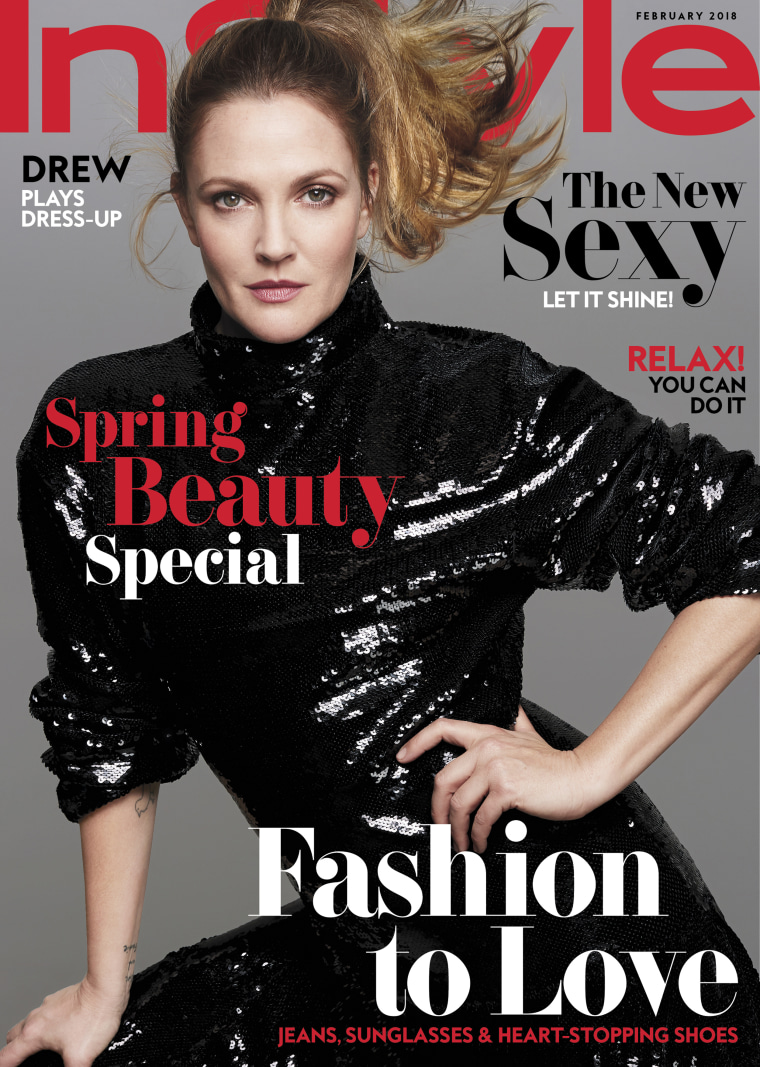 "None of those pictures were taken at home," she told the fashion glossy. "Not like people would necessarily have pictures of me at home, but it's almost like I never was at home. I was always out and about.
"And it's funny because you'd have to take a crowbar and a spatula and a forklift to get me out of the house now."
Barrymore showcased some of the joy of the shoot on her Instagram page. Her takeaway? "I loved revisiting my life on this day," she captioned one of the pics. "And I can honestly say I am a happy adult. I have to fight like a mega warrior for that happiness. But what comes easy? Nothing."
She had to grow up quickly in the business, suing her parents for legal emancipation when she was 14 years old.
But the star of Netflix's "Santa Clarita Diet" seemed to enjoy re-creating some of her old looks, like the replica of the fancy black dress, pearls and bangles Barrymore wore to a 1983 mother-daughter fashion show at the Beverly Hilton Hotel.
"I'm dressed like the mother," she quipped to InStyle.
All of that looking back on her childhood made Barrymore introspective about her own children — daughters, Olive, 5, and Frankie, 3 — as well as how she found a happiness off-screen being single (she co-parents with ex-husband Will Kopelman).
"My daughters are so fulfilling that I feel like my cup is just avalanching over," Barrymore told InStyle. "If love took on a physical analogy form, I'd be an overstuffed turkey or a piñata. So I'm not really hungry for it at this moment. I don't think I would have ever known that I could be this content, this whole, without being in a romantic relationship. That would have been a surprise to my younger self."