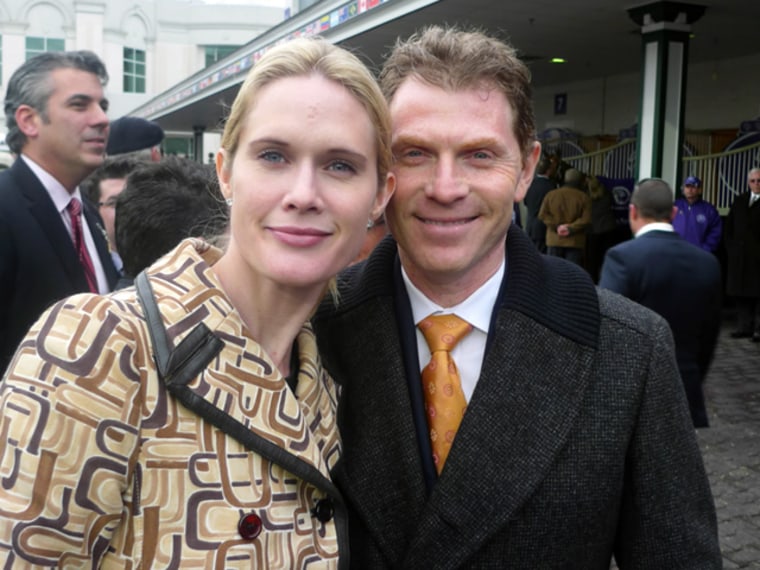 When Bobby Flay agreed to co-host the fourth hour of TODAY, he probably didn't anticipate he'd be getting into a conversation about America's booty obsession. Well he did, and while chatting about buns, he revealed an interesting fact about his wife, Stephanie March: The actress admits she often dresses "for other women," which is to say, keeping in mind what other women would think about her outfit.
Here's what she says to her husband: "I'm wearing something a little bit trendy and you're probably not going to love this. But i'm dressing to other women. I want a little bit of hate on the streets."
She's got a point: There is often such a big difference between the clothes we wear for other women and the clothes we wear for other men, an entire blog, The Man Repeller, is devoted to the topic (definition of Man Repeller, per the site: "Outfitting oneself in a sartorially offensive way that will result in repelling members of the opposite sex. Such garments include but are not limited to harem pants, boyfriend jeans, overalls (see: human repelling), shoulder pads, full length jumpsuits, jewelry that resembles violent weaponry and clogs."
Watch the video, below, for Bobby's dish:
Do you have outfits you wear when you're "dressing for women"? Do you hold back on wearing outfits you know girls think are trendy, but men think are crazy? 
More in The Look:
Is the gym a place to wear makeup?
Do the TODAY anchors coordinate their outfits?