As part of "Wear What You Want" week, TODAY Style conducted an exclusive survey on dress codes in America. With those results in mind, we decided to catch up with some of the biggest controversies from the past year. Do these individual stories point to a larger problem? Are they glad they spoke up? Here's what those involved had to say.
In May, two Massachusetts teens found themselves at the center of a dress code debate for wearing braided hair extensions and were even told they'd be banned from participating in a high school track meet if they didn't take them out. Deanna and Mya Cook, then sophomores, felt this practice was discriminatory.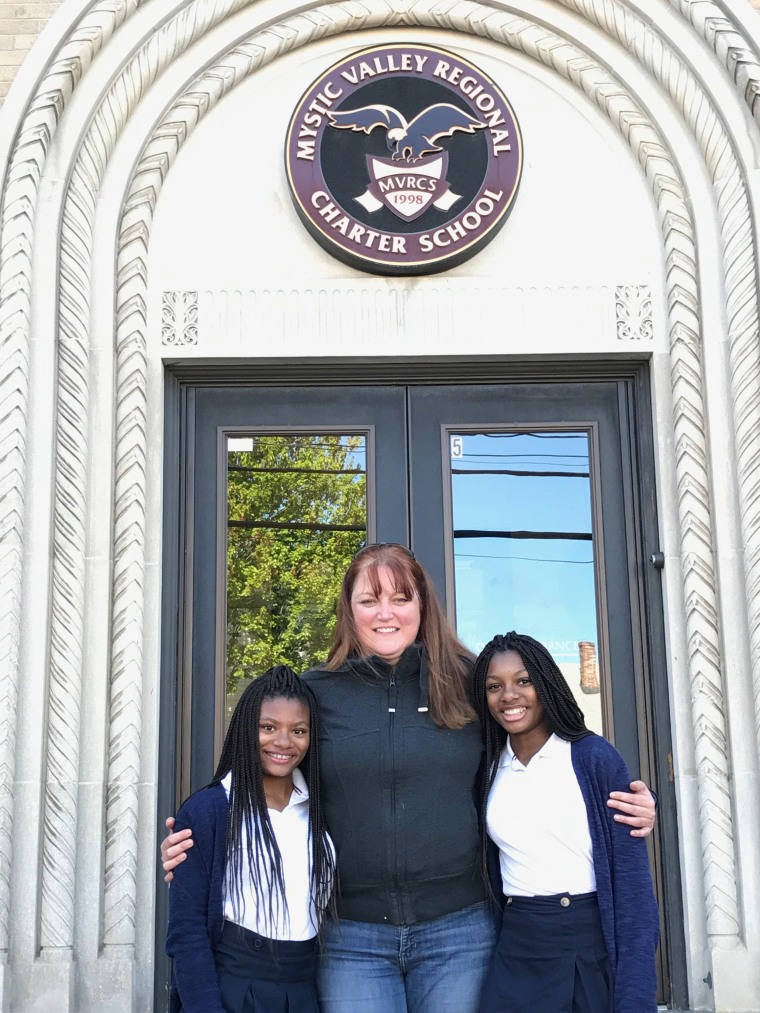 With the support of their parents, the 15-year-olds refused to remove their extensions and were barred from numerous school events as threatened. The family then filed a complaint against the school with the help of the Massachusetts branch of the ACLU.
Since the story was published, the school has decided to change the policy and allow hair extensions in the 2017 school year. While that was a happy result, the girls' father, Aaron Cook, said that not all of the attention was positive.
"What we found was that very few folks were willing to put their name out and go on the record," he told TODAY Style. "It was really tough hearing a lot of the garbage that was said about us, about my children and my wife."
He added that some people in the community "were taking it as a personal affront to them and that was never our intention."
Despite some difficult moments, Cook believes they did the right thing.
"I am proud of my girls for speaking up. For standing up for what they felt was something that was wrong."
As for his daughters, Cook says "they're pleased with the fact that they were able to positively impact change at their school."
With homecoming dances in the fall, there are bound to be stories about strict dress codes this time of year. One particular controversy from last year still has us talking. Opelika High School in Opelika, Alabama sparked debate after banning students from entering the dance if they were wearing dresses that hit above the knee.
Freshman Hunter Grace Niswender was one of the dozens of students turned away and her mom, Kathy Niswender, spoke about the incident with TODAY Style. "She was wronged; she was embarrassed," Niswender said at the time. "Her first dance experience was ruined."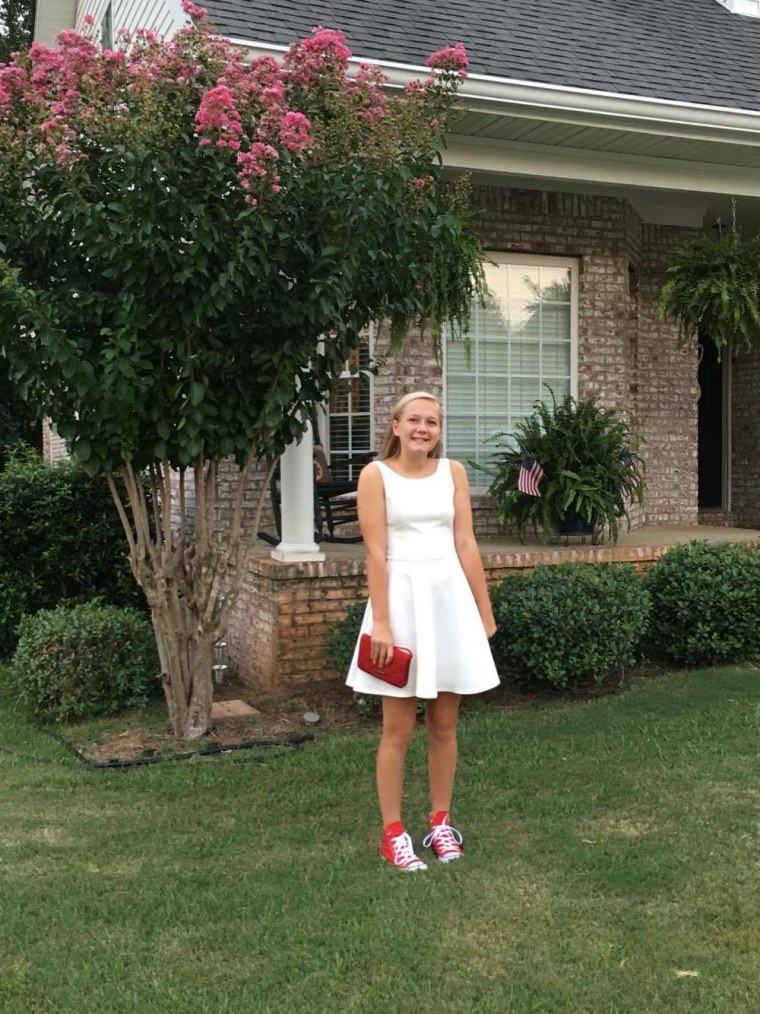 The school's restrictive dress code didn't match the district's guidelines and the superintendent, Mark Neighbors, apologized for the incident last September.
"We apologize for the confusion and disappointment and will refund the cost of the dance ticket to those individuals who were turned away," he said at the time. "We will correct the discrepancy in the code of conduct and student handbook to reflect the board policy." The high school also offered a second homecoming dance later in the month with a less restrictive dress code.
Though she no longer attends Opelika High School, dress codes are still a topic of conversation for Niswender and her mom more than a year later.
"Hunter Grace and I were having a discussion just yesterday about dress codes," Niswender told TODAY Style via email. "Her response to this was, 'Why is this important? I understand if you come to school with your booty hanging out or a shirt that's all cut up and falling off, but what does 4 inches versus 5 inches have to do with anything? What is this teaching us? Because how I dress does not reflect what kind of person I am or how I learn things.'"
While we're usually discussing dress codes after a controversy, one high school has made proactive changes to embrace body positivity and inclusion.
Evanston Township High School in Evanston, Illinois, revamped their policies "in a manner that does not reinforce stereotypes and does not reinforce or increase marginalization or oppression of any group based on race, sex, gender, identity, gender expression, sexual orientation, ethnicity, religion, cultural observance, household income or body type/size."
The move was a huge win for students like Marjie Erickson who worked to institute change during her senior year at the school. "I was so surprised and honestly kind of honored that it was changed, and changed so completely," Erickson told TODAY Style.
District superintendent Eric Witherspoon said the change was made to enhance the learning environment across the school.
"We want them to know that each of them, as a unique individual, belong here and feels welcome and safe here at school," Witherspoon said.
Since the school year began, the policies have been embraced by students. "We have definitely seen a decrease in dress code violations," Witherspoon told TODAY Style via email. "The new dress code makes sense to our students and they seem very comfortable following the new guidelines."
Now that seems like a step in the right direction!