If you've ever coveted Reese Witherspoon's adorable, girly style, you're in luck. The actress is the latest star to launch a fashion line: Draper James, a collection of clothes and accessories inspired by her Southern upbringing.
Fans will find classic prints like gingham and stripes, and ladylike dresses in lace and bright florals, as well as cardigans and branded T-shirts. The collection ranges from casual wear to dressier attire (think Derby Day-appropriate) pieces. Accessories include pearl necklaces, leather handbags and, of course, a monogrammed iPhone case.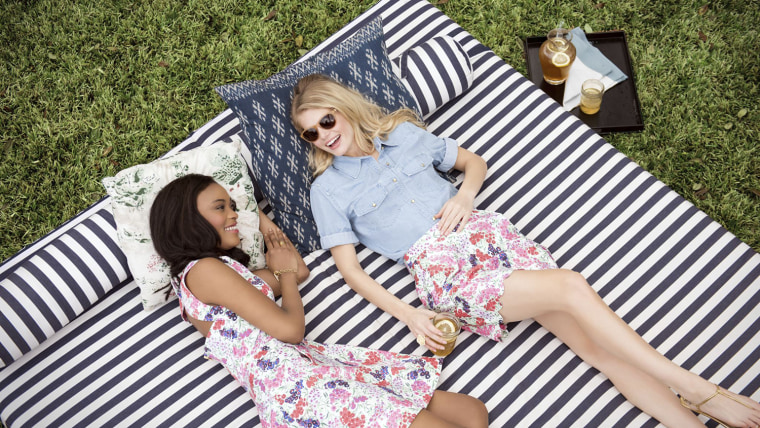 Witherspoon said she created the brand "to honor my past and allow others to embrace the beauty and style and excitement that embodies what is happening in the South today," according to a press release.
The Nashville-raised actress named the brand after her grandparents, Dorothea Draper and Williams James Witherspoon. On Draper James' website, she talks about her personal style and how Southern women approach fashion.
"The South is a very lively, stylish place," she said. "There is always a backyard party, a luncheon, or a family celebration that calls for getting dressed up! Southern girls also love treasured family heirlooms. For instance, my mother gave me her own pearl earrings and I cherish them. There is no replacement for something that reminds you of your upbringing. I also use my grandmother's china everyday."
Draper James also includes home décor, and fans can buy stationery, cocktail napkins and bedding on the website, too.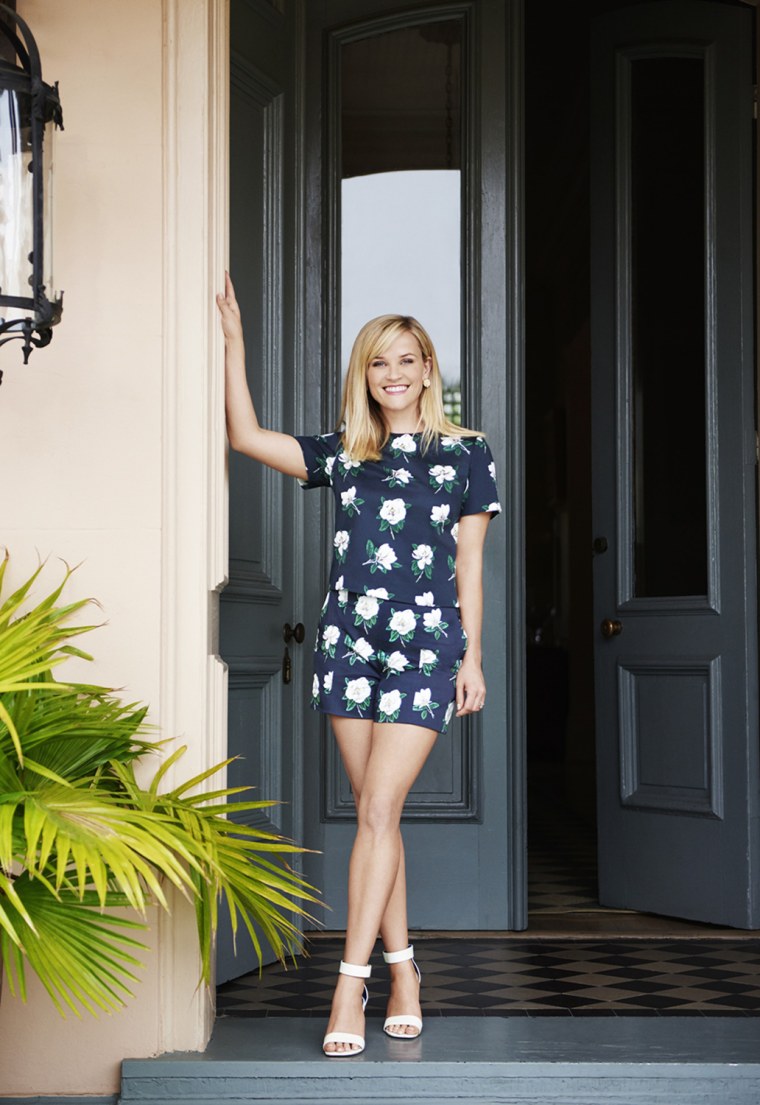 But Witherspoon's foray into fashion is hardly a cheap celebrity collaboration. Prices are more high-end — the sterling silver Magnolia Bowl costs $400, a pair of stud earrings cost $100 and dresses start at $225.