No pimple popping happening here! Or does it?
Sandra Lee, aka Dr. Pimple Popper, invited TODAY West Coast anchor Natalie Morales to see her gorgeous, modern home in Southern California for our series "At Home with Natalie."
Lee lives on a 1.5-acre property with her husband, Dr. Jeff Rebish (who is also a dermatologist), and their two sons. The "modern desert" home was designed by Soloway Designs and Rebish.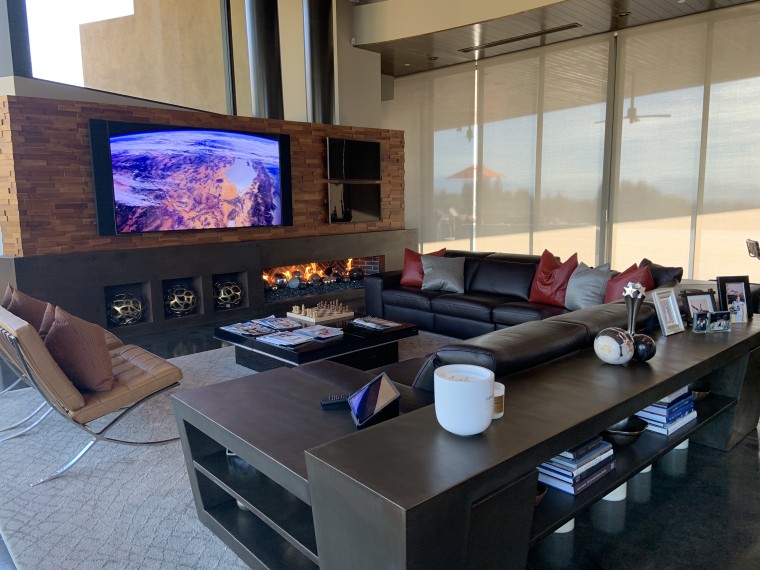 "So, it's sort of like this Southwest, modern kind of look," she explained. "I think a lot of homes in Arizona have that, but a lot of homes in Palm Springs, too, kind of have this look. We live in the Inland Empire, so we're just trying to take advantage of the mountains and the scenery.
"We've always liked modern, and this architect, his name is Soloway, he's amazing," she continued. "He's really known for this ceiling, it's really interesting because the wood goes from the inside to the outside, you know, so there's a lot of flow."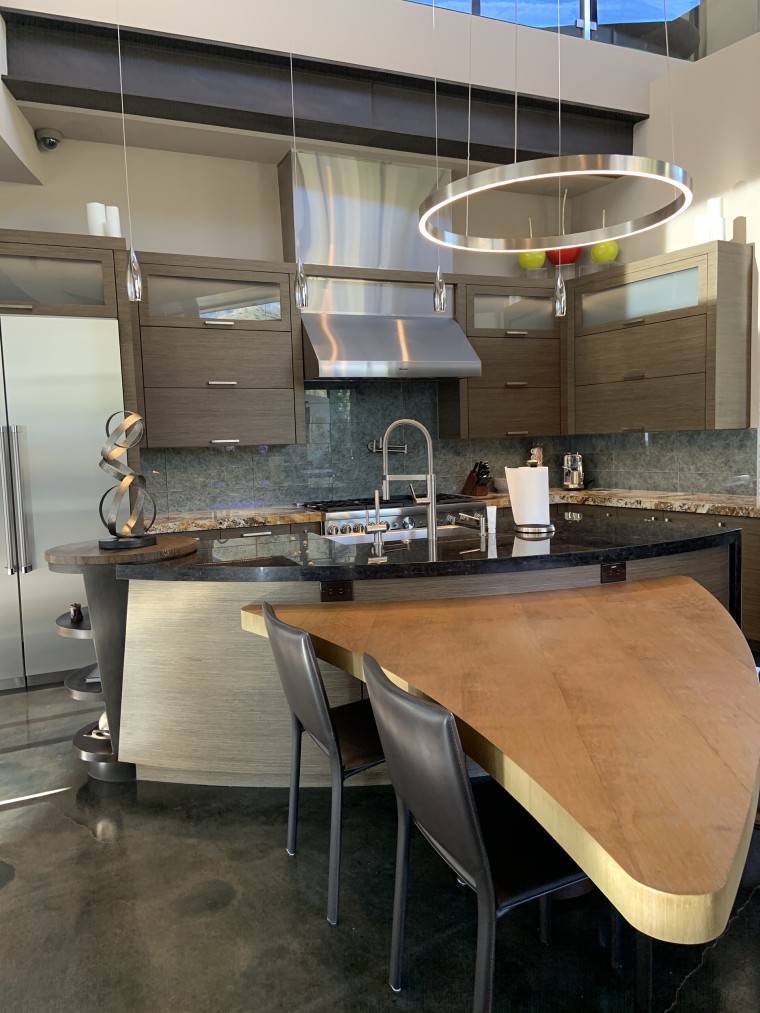 The open floor plan was constructed with the family's love of entertaining in mind. The wet bar's window wall opens up to the outdoors, extending the space and allowing for year-round, weather-proof gatherings.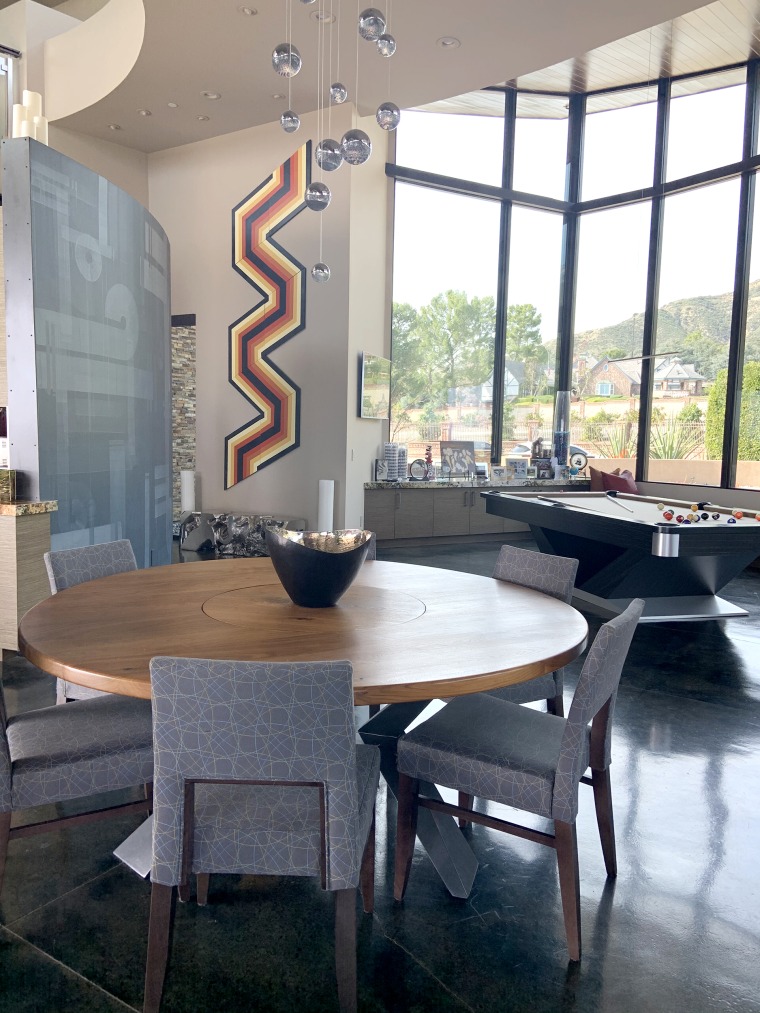 She also has an integrated Lazy Susan that spins atop her large dining table, which pays homage to Lee's Chinese roots.
"So, you know, I had to pay homage to my Chinese roots because I had to get a Lazy Susan in our table," she explained. "We actually had this designed. We found this guy on Etsy from Idaho."
One of the centerpieces for the expansive layout is a huge pool table. Lee explained that design choice stemmed from the couple's love story.
"I guess he wooed me over the pool table," she revealed. "That's what we'd do: Go to dive bars and play pool. I'd be, like, his little ringer. I called myself the 'mini Black Widow.'"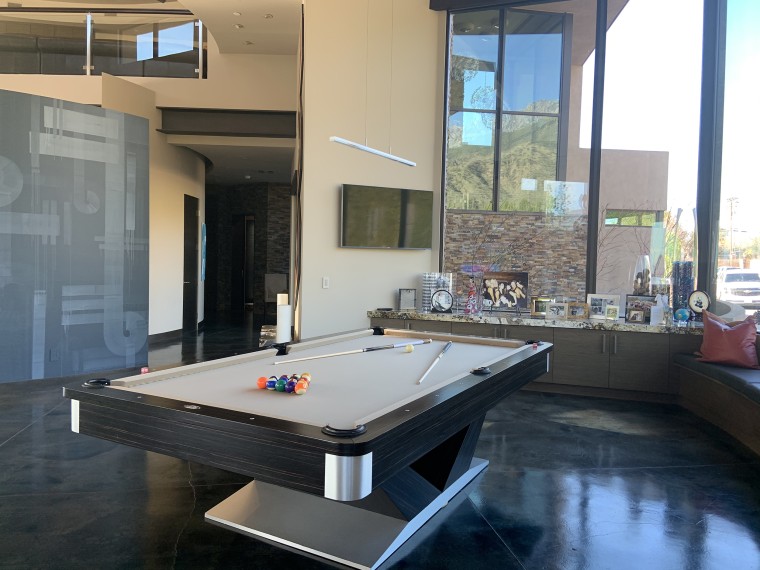 Outside, her gorgeous garden features sweeping views of the picturesque landscape and has a sculpture that was inspired by Lee's work.
"So in the front, I have another sculpture there, it's like a big clothespin," she explained. "I actually saw it on Instagram. But a huge one, like out in Norway or something. And I had somebody make it out of metal and it's just pinches the earth, because I felt like that was something that I understood, because I pinch people all the time. Because I do liposuction and I squeeze their skin. So that thing is, like, squeezing the earth."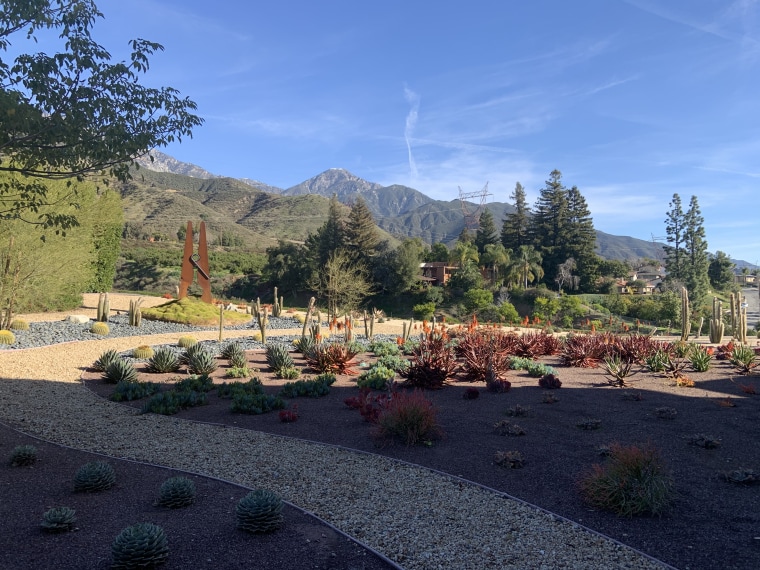 That's not the only unique piece that's inspired by her work. Back inside, there is a clear Lucite sculpture tube full of a dermatologist's best friend: Botox!
"So we collect our Botox, we make into art. ... Because, you know, not many people have that many bottles of Botox at home," she said, adding that they eventually want to make an entire wall of botox bottles.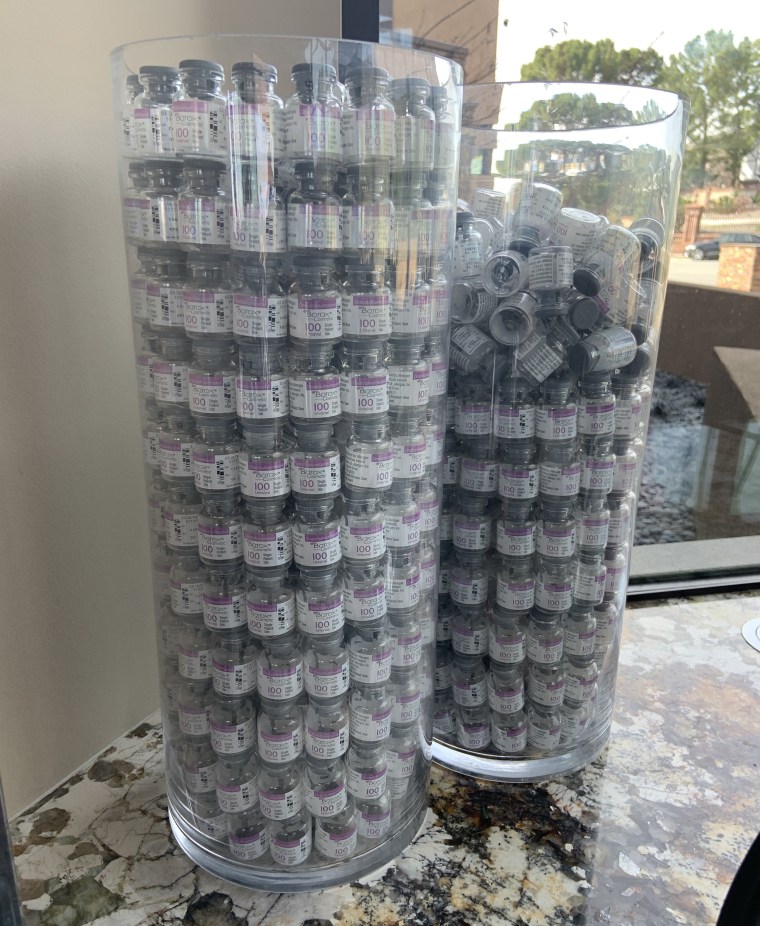 That's not the only place she keeps her Botox. She also has some stocked in her fridge in case any of her visitors want a quick treatment.
"It's next to the bagels!" she said with a laugh.