Dove's latest inspirational ad is here, and you might want to grab a box of tissues.
The beauty brand posted a short film Tuesday to launch its #ChooseBeautiful campaign, showing women in several countries faced with two doors when entering a building. One is labeled "average" in bold letters, while the other says "beautiful."
The video is meant to "encourage women worldwide to reconsider the choices they make about their beauty and how those choices make them feel," Dove said in a press release.
When faced with the option, some stop and pause, and most head straight for the door marked "average."
"It was a bit confronting, actually, to be honest," one woman says, of the experience. "To see these big signs ... and feeling like you had to choose and be self-conscious of how you perceive yourself, and perhaps if it lines up with how the rest of the world perceives you.
"I went through the average door. I didn't even hesitate," she adds in the clip, which was filmed in San Francisco, Shanghai, Delhi, London and Sao Paolo.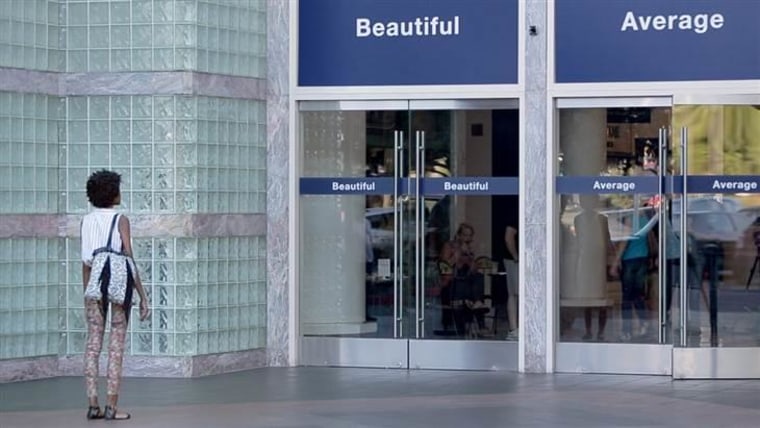 Dove's #ChooseBeautiful campaign asked women to define themselves as "beautiful" or "average."
A few of the women choose to walk through the "beautiful" door, like the young girl who was swayed by her mother. "I wanted go through the average door but my mom just pulled me over to the beautiful door," she says.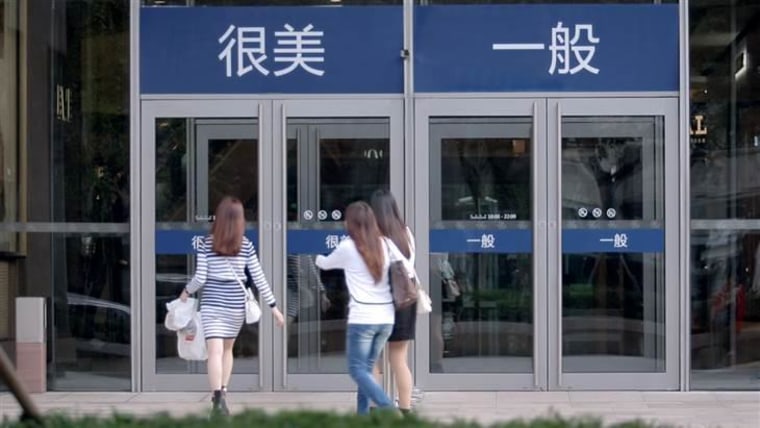 And the campaign is already resonating: Women are chiming in on social media using the hashtag #ChooseBeautiful and calling the ad "powerful" and "inspiring."
"I have two little girls so I was really connected to the subject matter and what it says about women, and something I think about with them … the things they're going to go through," director Paul Dektor said in a behind-the-scenes video about the campaign.
Dove has for years been focused on boosting self-confidence among women through its ad campaigns. Last year, the brand hired a forensic artist to sketch women based on their own descriptions of themselves, to highlight their distorted self-image.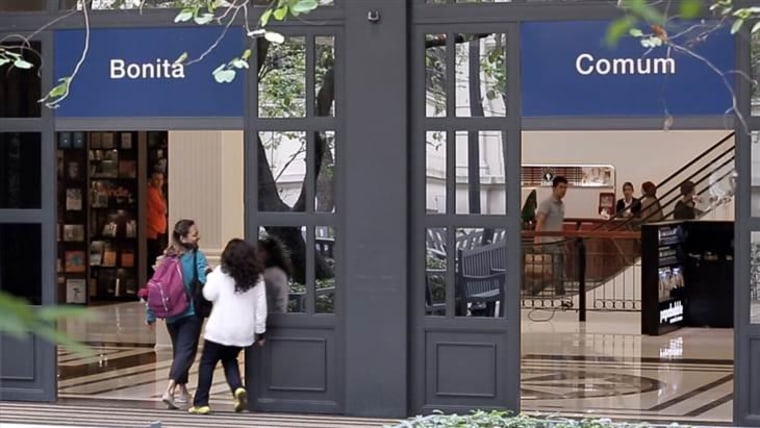 As part of the #ChooseBeautiful campaign, Dove also conducted interviews with thousands of women and found that 96 percent of them don't use the word beautiful to describe themselves.
It seems beauty is easier to see in others — 80 percent of those surveyed did say that there is something beautiful about every woman.